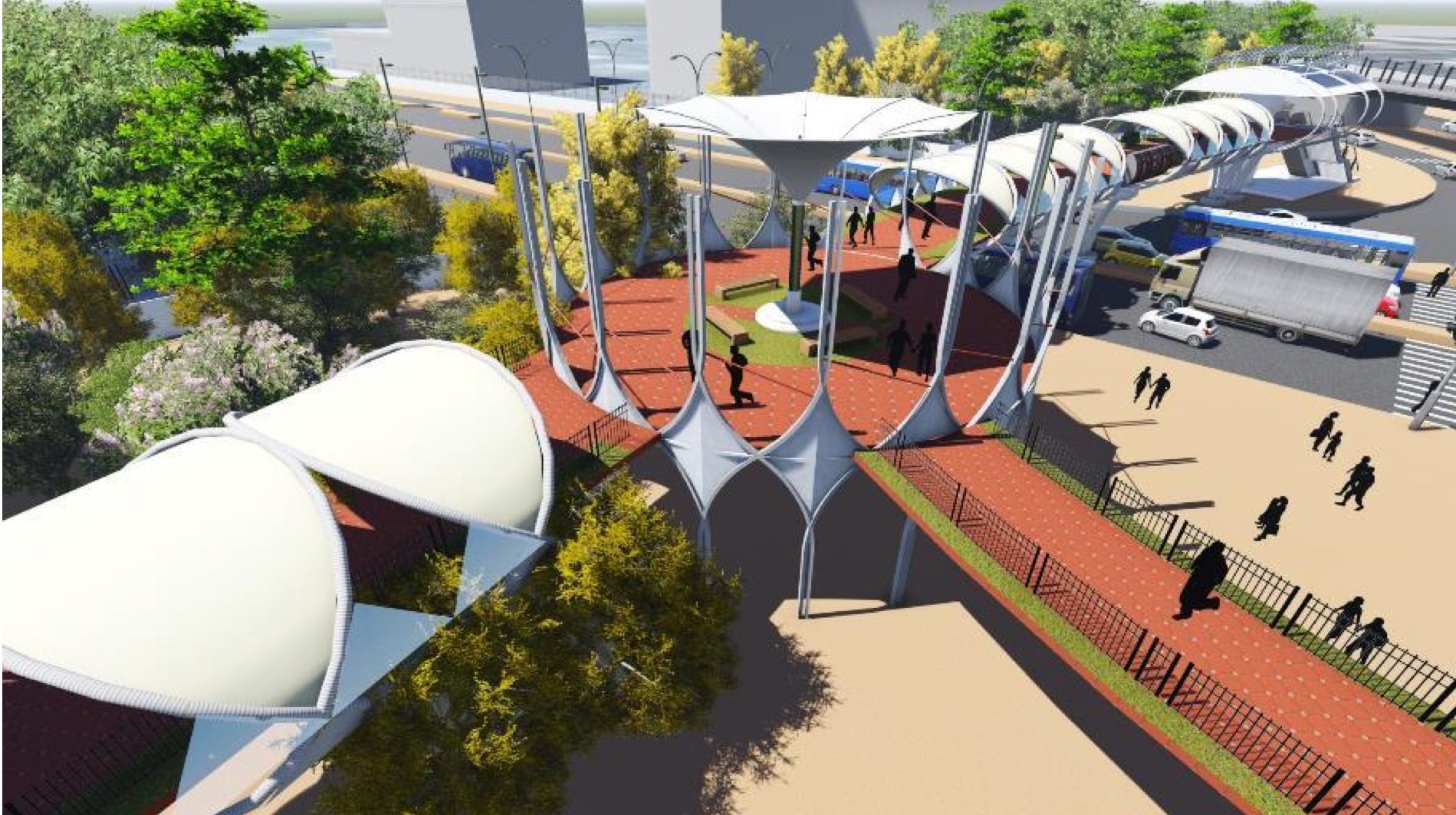 For the Skywalk at ITO at New Delhi, which is one of the busiest junction, a design competition was floated in 2016 by Public Works Department. The RFP, by Delhi Government for the competition mentioned,
"Besides a large volume of vehicular traffic, the ITO area also has a heavy concentration of pedestrian traffic. There are over 25 major Offices in the ITO area, besides a metro station, the Tilak Bridge Railway Station and seven major arterial roads which leads to inter-crossing of pedestrian with vehicular traffic, threatening lives of pedestrians. Further, with the newly commissioned Phase-III metro station in ITO on Bahadur Shah Zafar (BSZ) Marg, the volume of pedestrian traffic in the area is going to shoot up as more people will shift to the metro for transport to and from ITO area. Moreover, a new complex for the Hon'ble Supreme Court is also coming up near the Pragati Maidan Metro Station which will further increase the pedestrian traffic."
The competition was won by a joint venture between – B&S Engineering Consultants, Mathur & Kapre Associates and Design Business Corporation, LLP.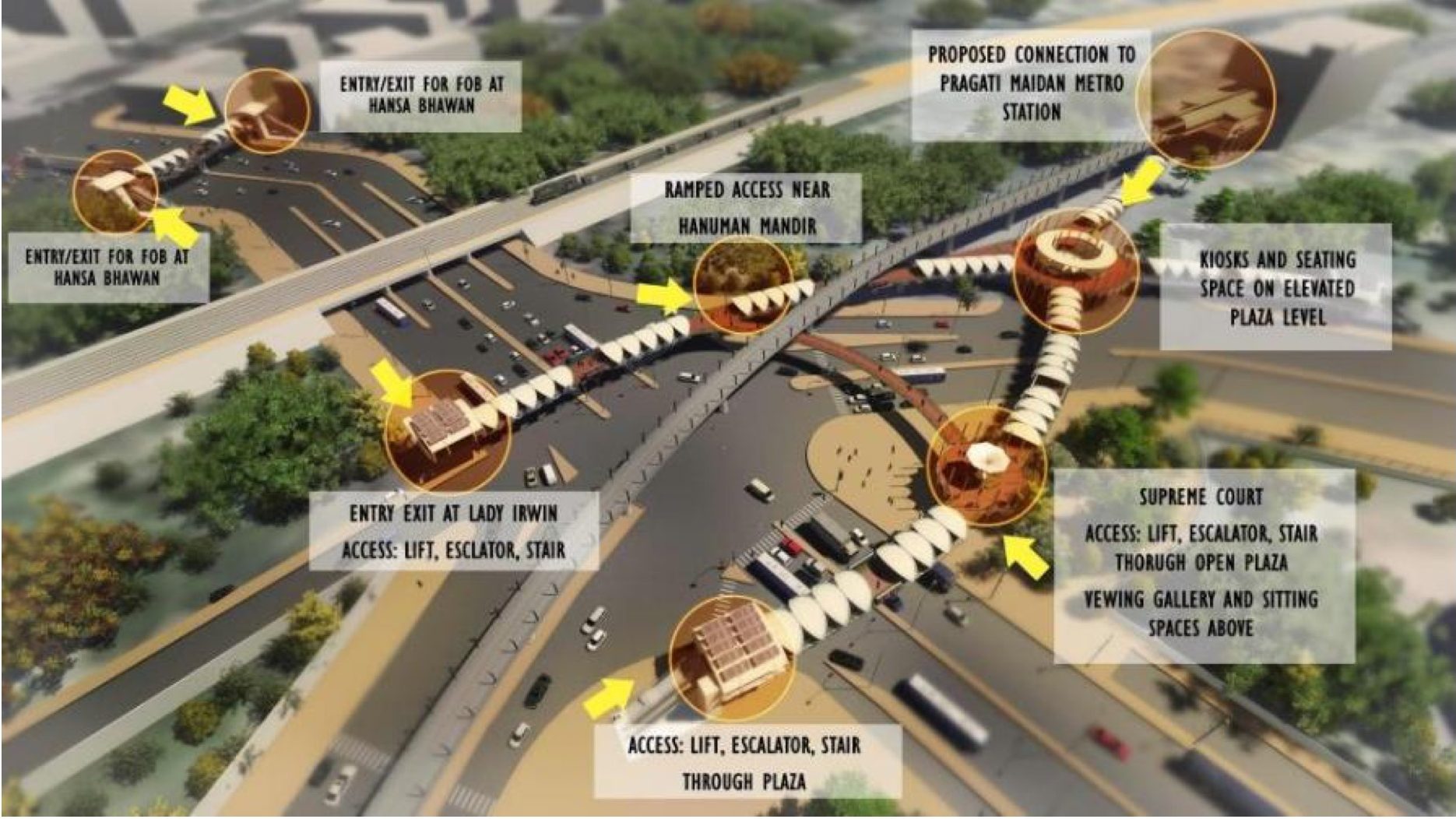 The Skywalk is scheduled to be inaugurated made open for public use very soon. Following is the Concept Presentation:
[wp-embedder-pack width="100%" height="500px" download="off" download-text="" attachment_id="23569″ /]