For a cohabitation as old as the beginning of the camera itself (and much talked about subsequently), the phrase "started a discourse" is (perhaps) presuming too much on our part. Especially in this world of connectivity and digital medium, where one end of the world is accessible to the other, and a single image representing architecture, a city silhouette or a busy streetscape is perhaps enough to guess its origin.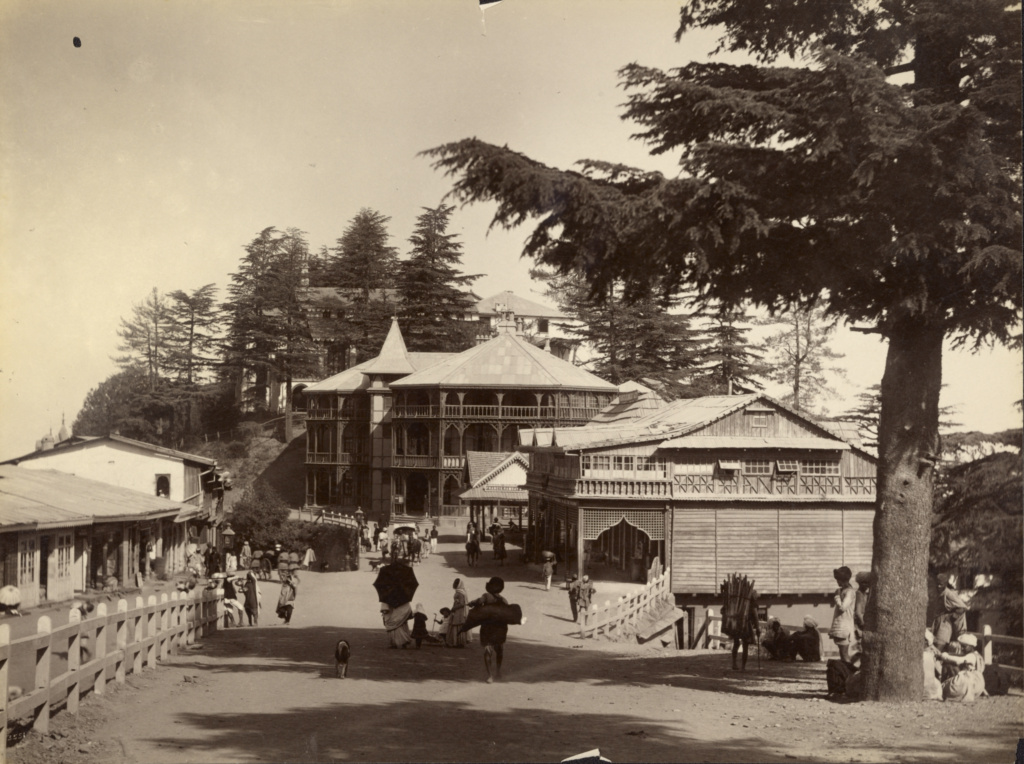 Yet Maverick Shutterbugs 2.0 was different. If you google architectural photography, chances are that the first few images you would come across would be touched-up photographs that went under the 'mouse'. If you google Maverick Shutterbugs, tinted/reproduced photographs from the early decades of the camera, raw pictures of cluttered, abandoned spaces and people carrying on with their life in front of elements of architecture will show up- this latter collection of photographs became our definition of architectural photography.
With this perspective in mind, architectural photography drifted away from its glossy magazine image to a medium representing architecture's subtle integration and significance into our life. From the physical transformation of space observed in the photo documentation of pop-up architecture at the Kumbh Mela (Prasanth Mohan) to the change of perception of space as terraces became the new ground (Nikhil Paliwal) during the COVID lockdown, the series introduced us to stories that otherwise sidelined architecture as a character.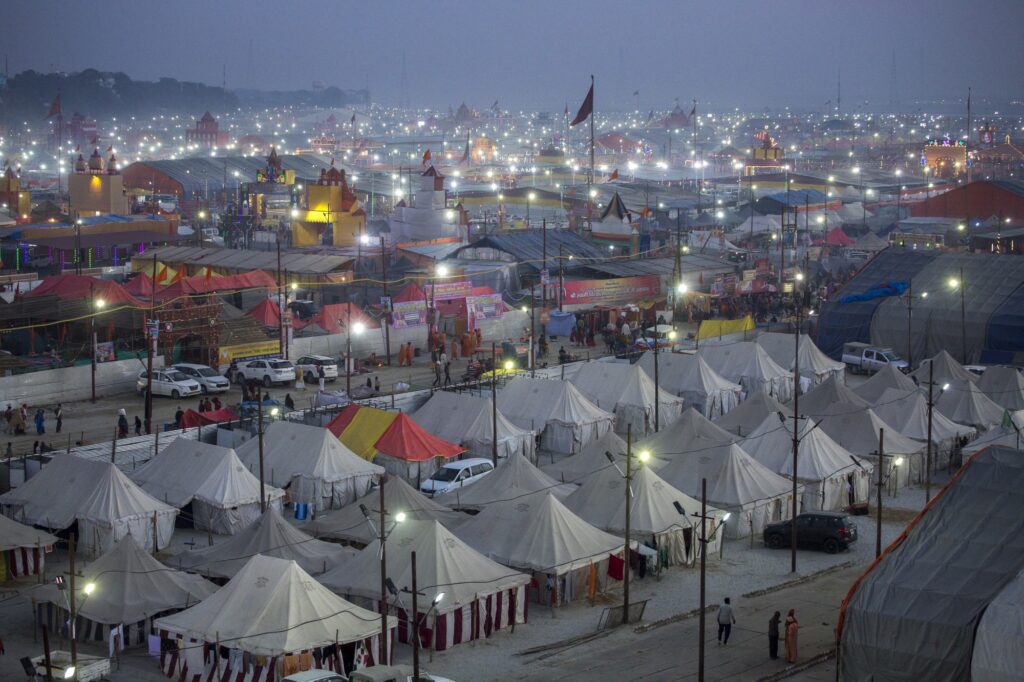 Where life became a subject for a few series, its absence became a muse to others. A picture of the Anand Theatre (Jeevan Jyot) showing an intricate ceiling just atop a floor invisible underneath a pile of debris was as transformative as the set-up of an abandoned office covered with a trussed roof at the Comtrust Weaving factory (Syam Sreesylam). Through abandoned spaces, the series introduced us to forgotten spaces that were once filled with chatter, triggering senses beyond the eye.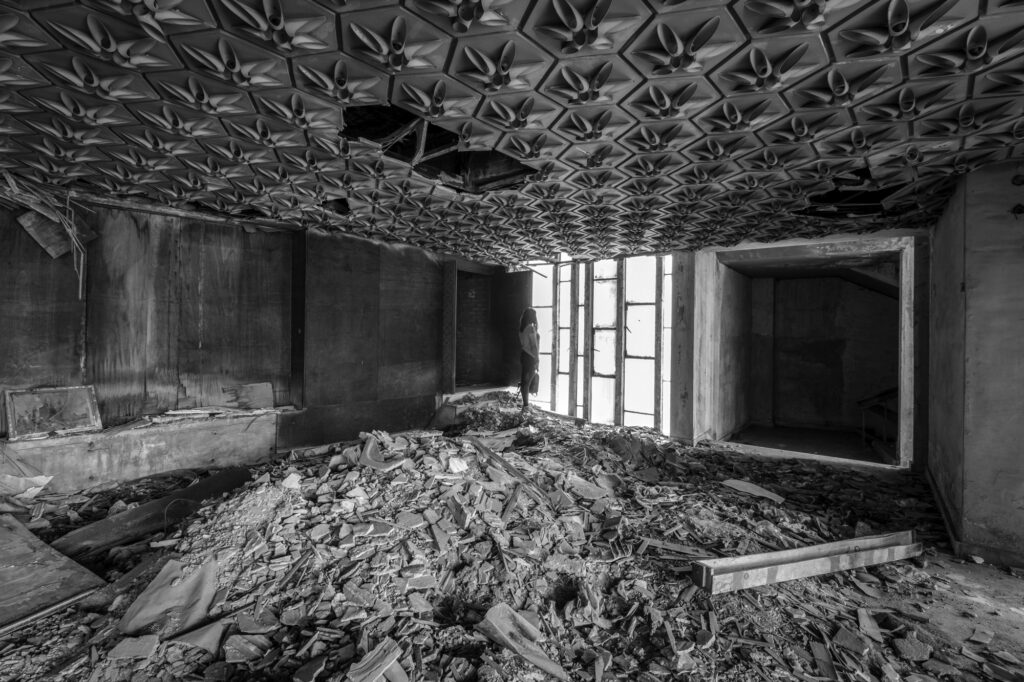 Few series documented the play of shadow and light. The patterns in Shibori (Vinay Panjwani), generated as light passed through its facade, and the variation in the brick lattice at Lanka Learning Centre (Nipun Prabhakar) gave light (intentional pun!) to the dynamism of architecture through shadows.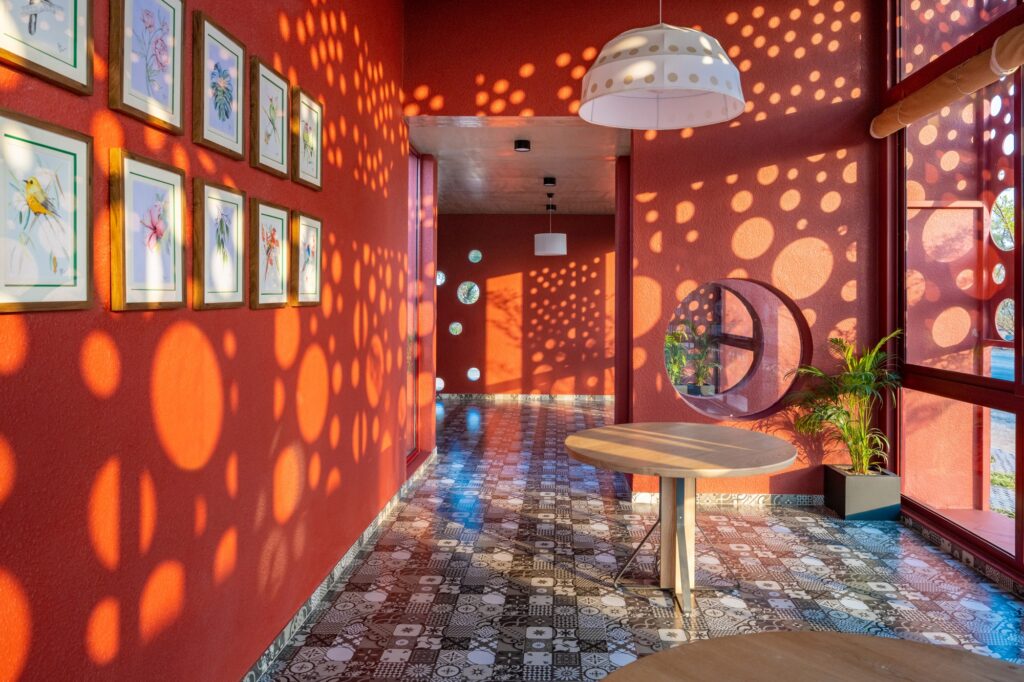 An image's perception is subjective. But, these photographs were crafted by the photographer's narrative.
And none with the glittering imagery brought on by digitally photo-enhancing tools. Tools that have now become a staple- through digital rendering or enhancement, in the representation of architecture.
In 2015, a controversy hit the world of architecture. The AIA Chicago Chapter's Design Excellence Awards winners were recently announced, and the result highlighted the trickery of photographs. In architecture, awards often observe divisive opinions regarding the worthiness of the recipients- only, this time, it was triggered by the representation of the structure. It was revealed that one of the winners was awarded based on an image in which unwanted elements disturbing the building's (El Centro) silhouette were removed using Photoshop.
It is common practice for architects and photographers to rely on enhanced photographs as a medium to attract clients, often with fake (should we say fabricated?) narratives.

That being said, architecture remains a 3D entity. Its tangibility cannot be completely replaced by the two-dimensional nature of a photograph, regardless of the representation. But, a user is more likely to connect with a space that does not just cater to visual aesthetics. From igniting a memory to triggering the non-visual senses- it is possible for architectural photography to incite curiosity and provoke the user to have a deeper understanding of the space- given the short attention span the generation of social media is infamous with, a lot relies on the visualiser. Because at the end of the day, architecture is an art to its creator, but to the user, it is a tangible utility.
In Maverick Shutterbugs 2.0, we managed to come across a few examples. Our series has concluded, but our approach towards architectural photography remains the same. If you have an architectural narrative to share, do reach out to us.
But for now, we will be getting back to flipping through the latest editions of architecture magazines featuring airbrushed building edges and too-good-to-be-true skies (will not mind the latter becoming a truth, though!) and try to measure the percentage of honest representation in each!
---
Featured Image: Bahai house of worship (Lotus temple) ©images.app.goo.gl