On Tuesday, 02 August, the Council of Architecture announced its winner for the Centre of Excellence, Bengaluru Design Competition (COA-COE-B)- architectureRED. The two-stage competition was open to all architectural firms, academicians and architect-led teams registered with the Council and saw the entries of over 200 teams.
Centre of Excellence are centres to be established by the Council of Architecture as extensions to their academic wing and Training and Research Centres, in different geographic regions of India. The Council aims for these centres to be accessible to all- students, professionals and academicians, by providing them with a space to come together. The Centres of Excellence are to impart quality training to academicians and professionals in current educational and professional trends.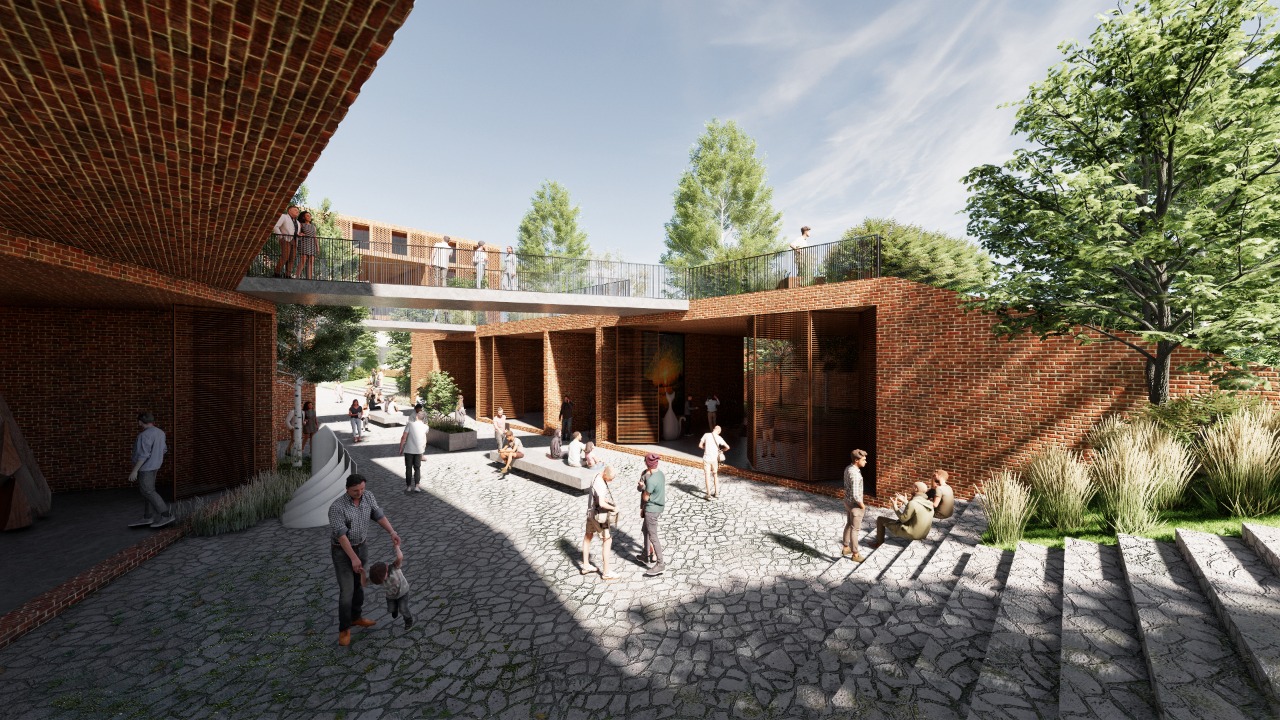 The site is located at the Bangalore University Campus. Filled with wide canopies of trees that played a major role in the design movement in the winning entry- A Place in Between, the site according to the winning firm " evokes a sense of being in the wilderness, transcending the time and place of the outside".
Biju Kuriakose, partner at architectureRED shares:
We envisioned a place that utilises the transcendent quality of its natural context, and through the built form, shapes the larger public realm imbued with social meaning. The built mass, a facilitator for these social processes, reflects this in its materiality as well, allowing the building to merge into its context and gently age with the site.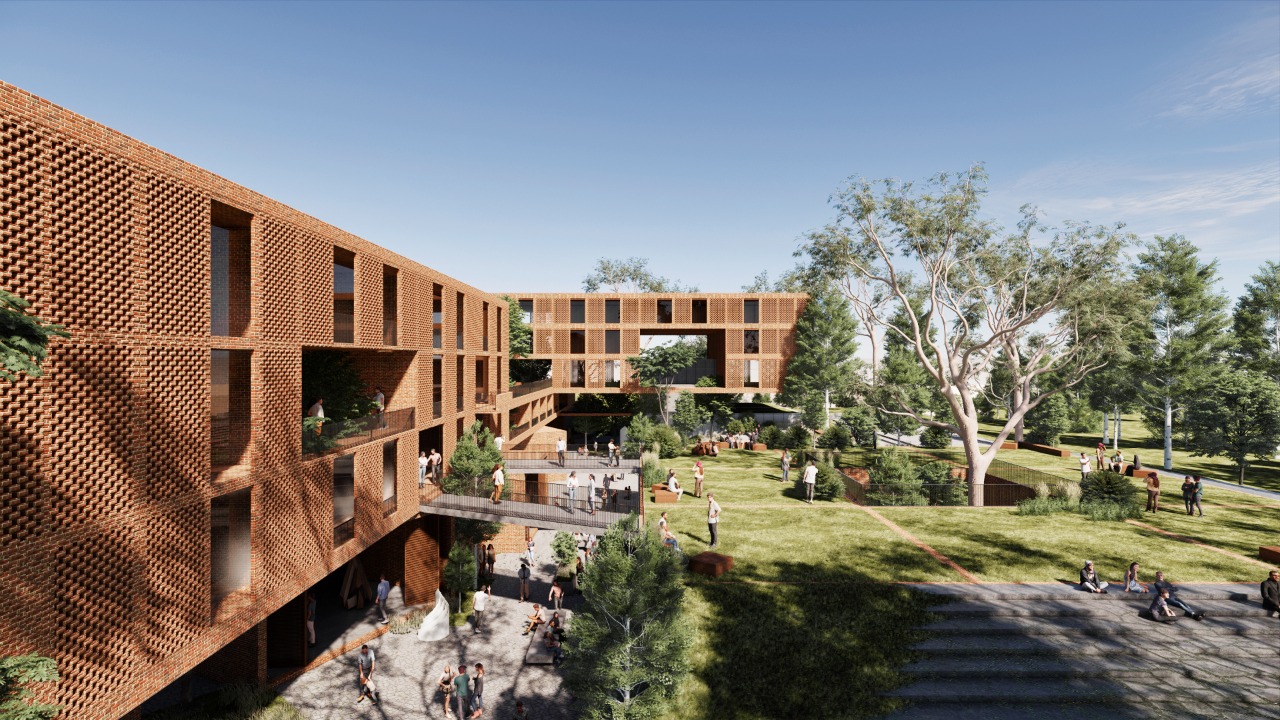 The project is envisioned to create a 'Place' for the community and architects, and at the same time demonstrate the core values that the profession represents. It is a space that is democratic, open and inclusive.
mentions Kishore Pannikar, a partner at the winning firm architectureRED, echoing the competition brief of creating a 'place' for the Architectural Community.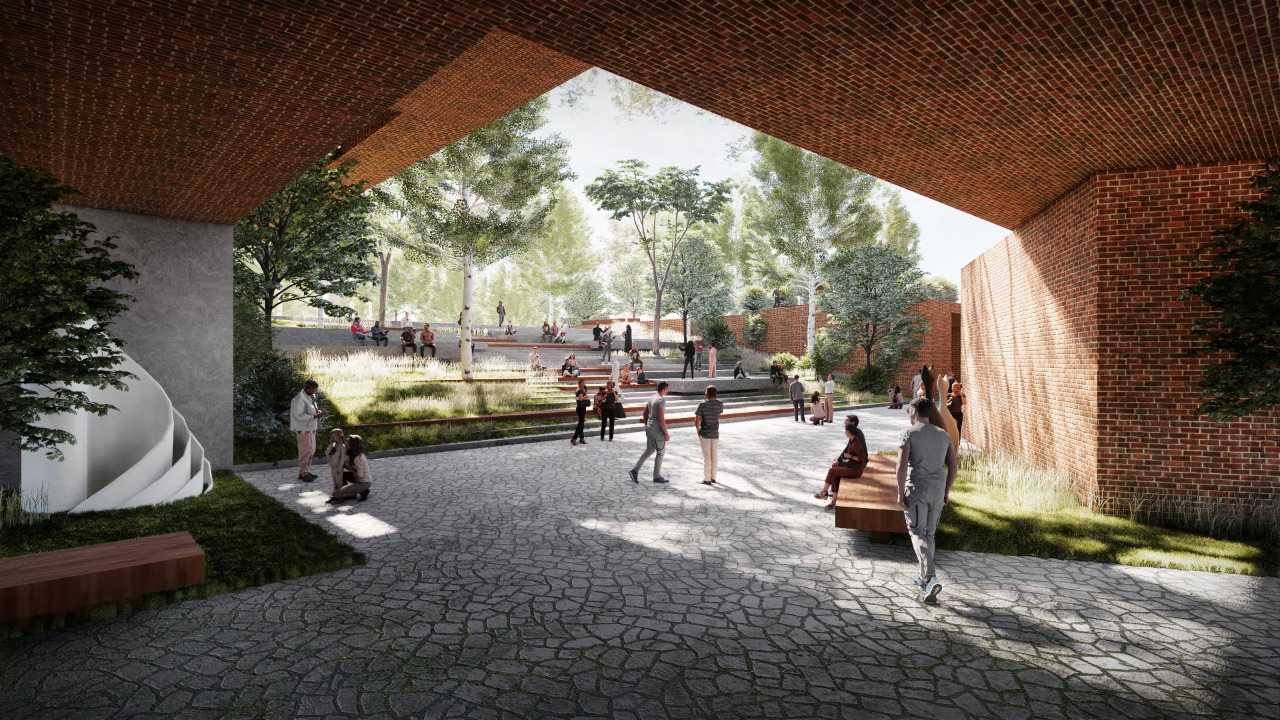 Promoting an organic flow of users and activities, the building is designed such that it merges with its surrounding institutions and access roads by becoming a threshold in its larger context.
"The intention is to enable a diverse public realm – be it a large congregation space to debate in, active streets to engage with or intimate spaces under the shade of the tree to sit and quietly contemplate."

architectureRED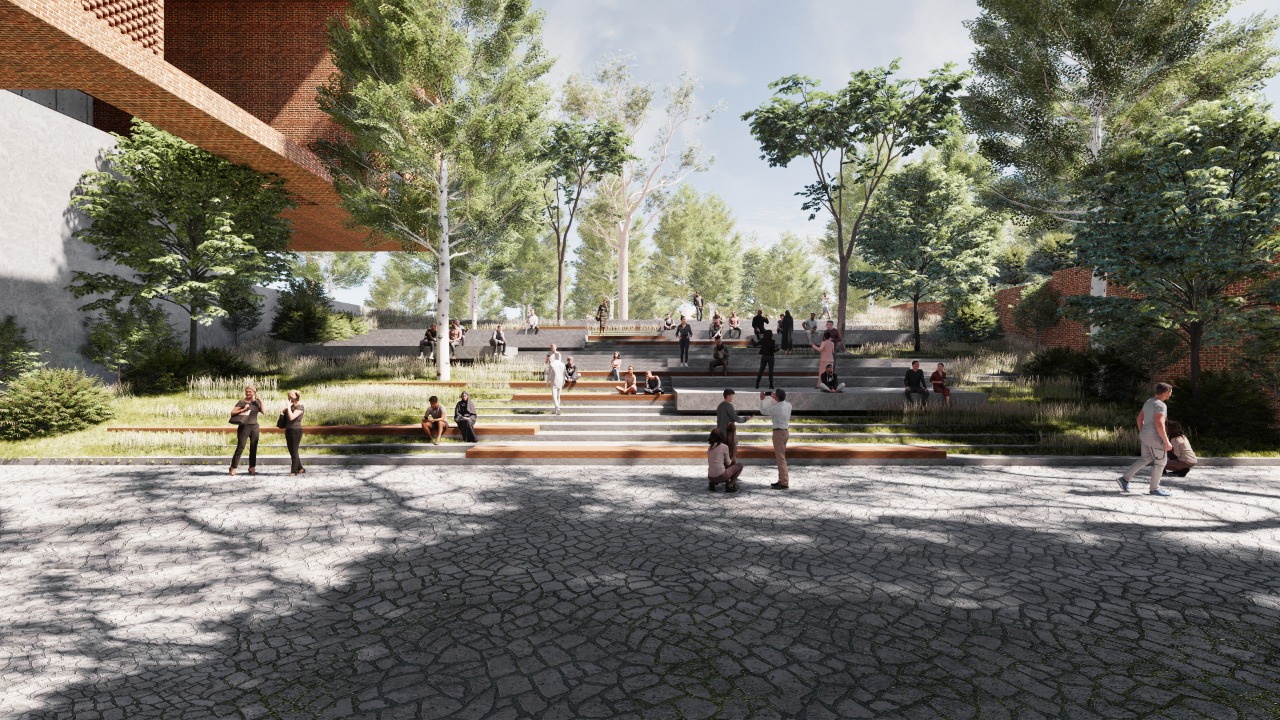 Shaped around its landscape
The built form is dictated by the landscape of the site- framing the existing trees on site and evolving from the natural topography and the material of the soil. The open public spaces- courts, streets and active congregation spaces further contribute to the dynamic of creating an inclusive space.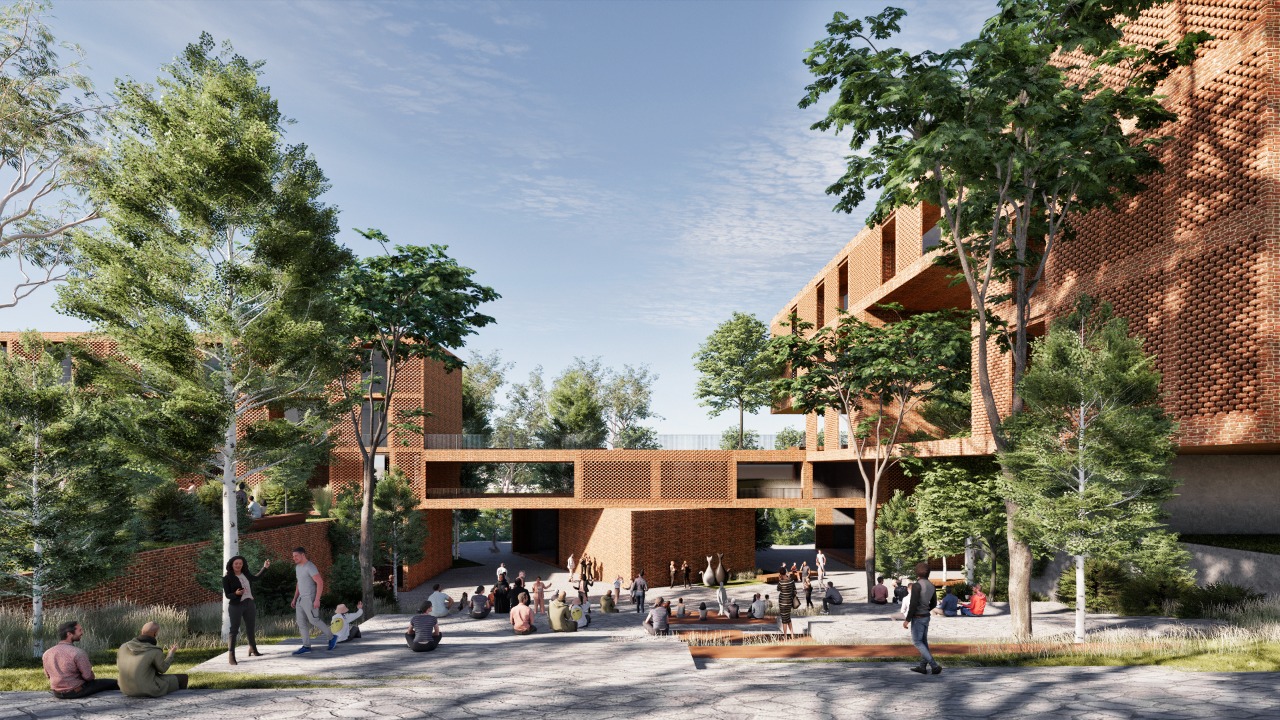 The proposed design relies on the use of local materials and sustainable measures, allowing the building to merge in its context and gently age with the site. " The materiality reflects the texture, palette and warmth of the ground, celebrating and responding to its natural character."
The proposal takes into account the possibility of future expansion by providing a planning framework to accommodate additional density within the site, without compromising on its diverse public realm.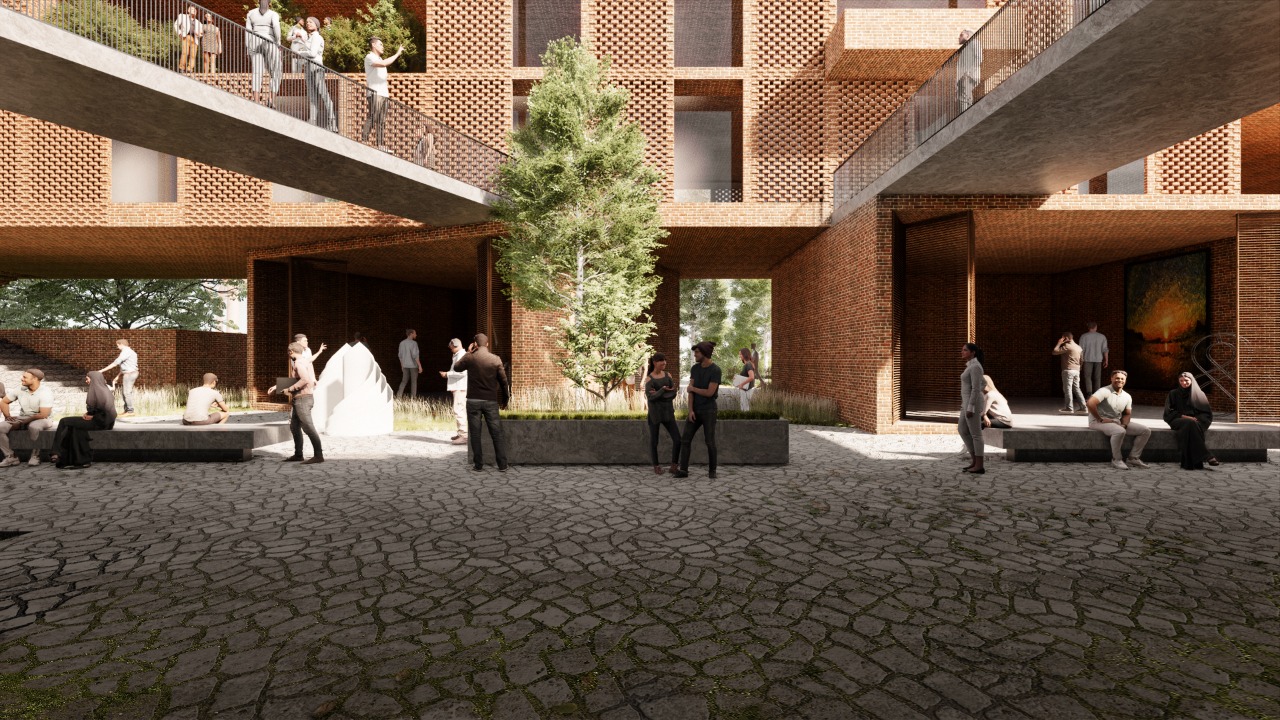 All images courtesy: architectureRED