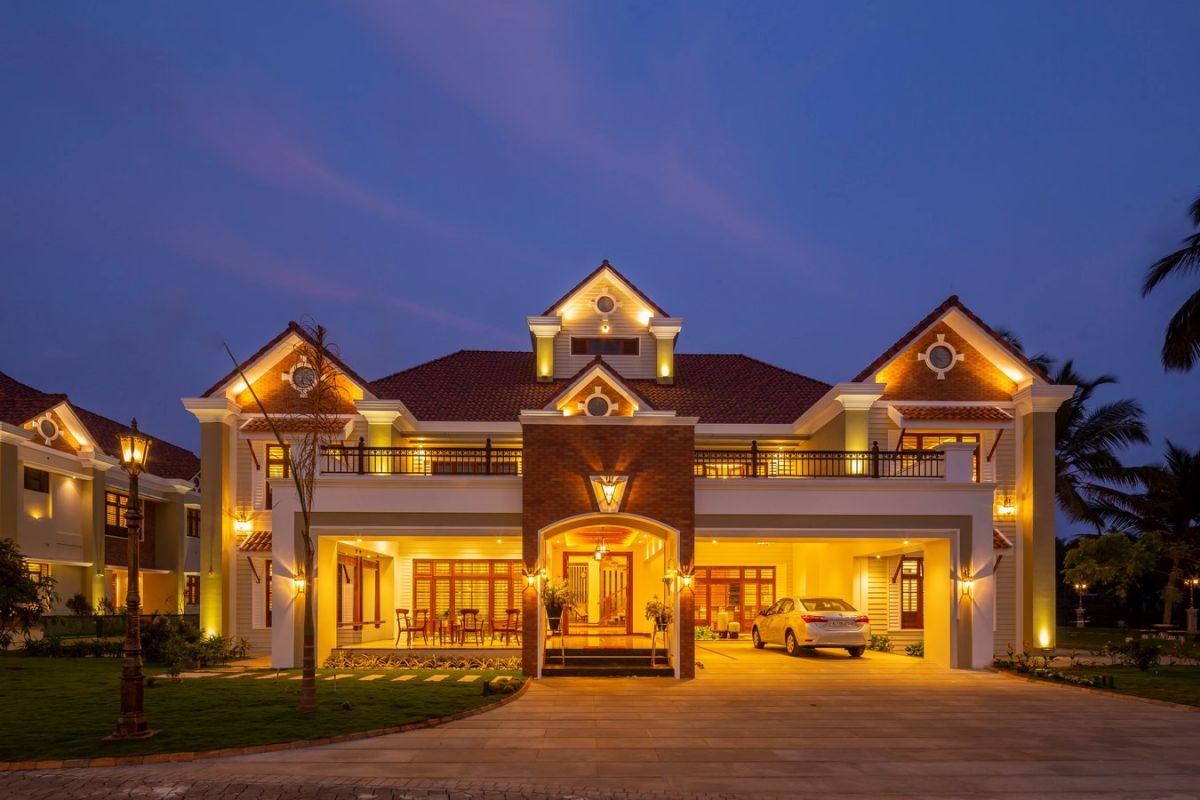 The Veepees Mansion is a unique project across India. It is a 90 thousand sq. ft 6 Mansions project designed with richly imaginative and ideal luxury for the brothers who think alike who have similar views. The architects at Arif & Associates designed the project with a schematic approach by considering the northside lake as a substance for airflow and the main road on the southern side as the main entrance towards the 5.5 Acres property.
A football turf court, a gym, a private theater, and a game center facing the pool next to the lake are the main amenities added to this project. The circular spline element offers a bold counterpoint to the landscape spatial and façade composition. These feel like living spaces reflect the deep bond of every individual in veepees family.
This project was born from the owner's desire to accommodate the family's eagerness to discover their green and history-changed territory. Located on the large plot, it took Arif associates four months to develop the complete architecture, landscape, and interior designs of the 90 thousand sq. ft property with its 5.5 acres land plot. To fully finish the whole project, it took around 23 months. Every single detail is designed and selected by the team in Arif & Associates under proper supervision.