Project Brief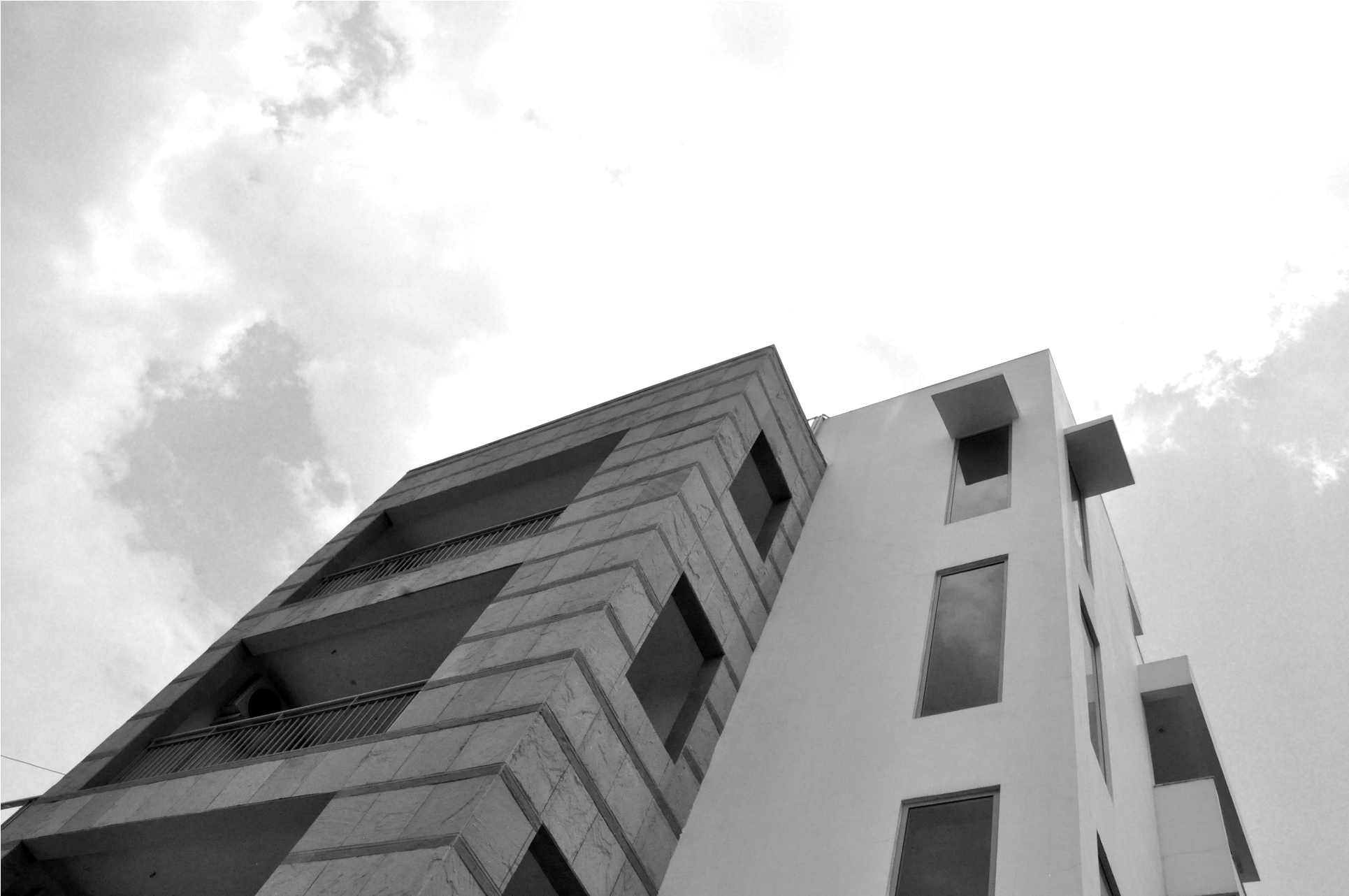 The Private residence is constructed on a corner plot facing North west (front) and South west (side) . The house beautifully addresses the context, while covering a total area of over 7500 sq feet ,including Basement, Stilt and 3 floors above.
While the main residence is located on 1st and 2nd floor connected by a double height living room, facing the side open green, blade walls run along with the double height window and stops the harsh west side sun. The 3rd floor accommodated 2 guest room with private living and a pantry.
Front balconies at all three levels are connected and covered towards west, to restrict west side sun and provide a strong elevation element. All locally available materials have been used, Natural finish dholpur stone cladding ,complemented by white walls provides a very soothing contrast. Delhi stone in random rubble masonry pattern is used for boundary wall which extends on the side wall. Columns have been detached from the boundary wall enabling a continuous 80 feet long Delhi stone wall, where the building appears to float on it.