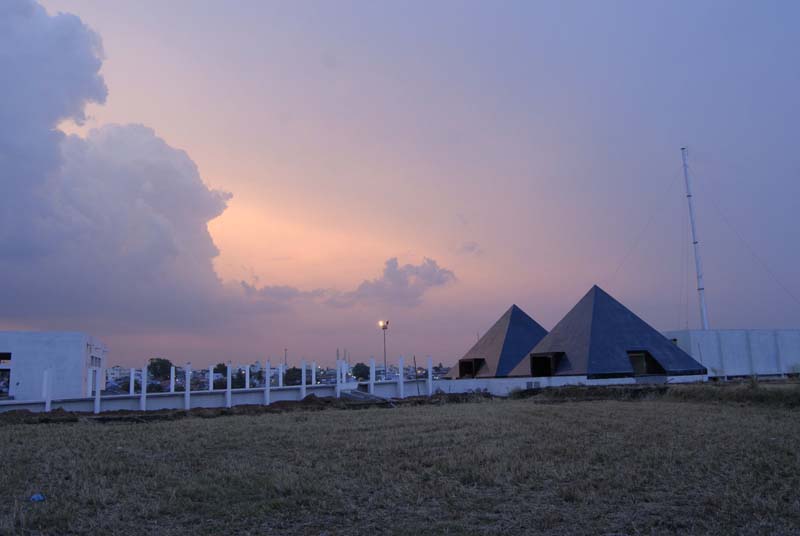 My friend, Dr. Saghadevan wanted to do a electric crematorium at Erode and reached us for our architectural consultancy.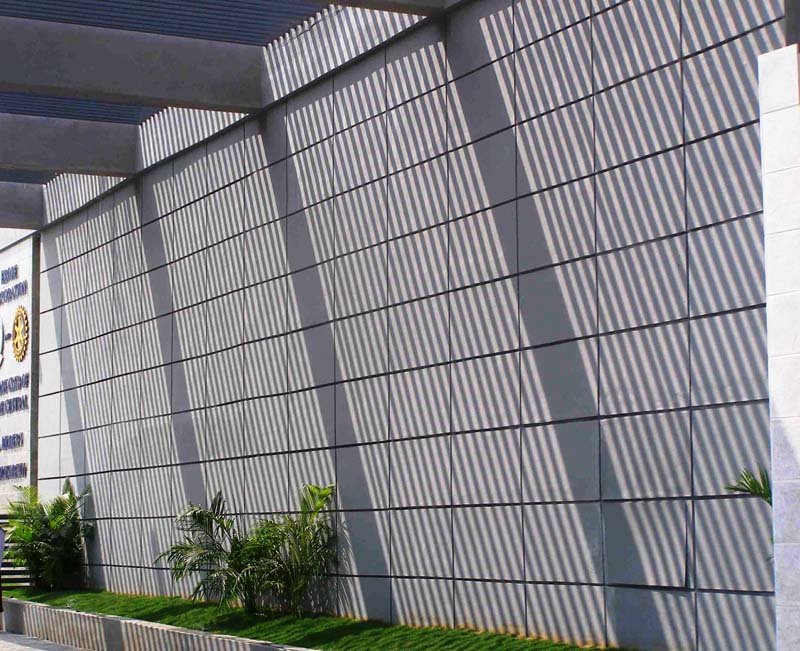 We, at Murali Architects, took it up as a very serious effort and did it as free cosultancy without charging.
We felt that the dead requires a better respect than the ones that is been offered at present electric crematoriums. we created series of pyramids and mandapams on the banks of the river cauvery which will create the desired moods to gather, cry, mourn, pray, pay respects, do the last rites and part with heart filled with the wonderful thoughts of the departed.
With no funds and no site, the project got started, but, we as a team with the leadership of Dr. Saghadevan, produced a very ambitious grand scheme in the 4 acre land, the schemes were shown to people of erode for donations.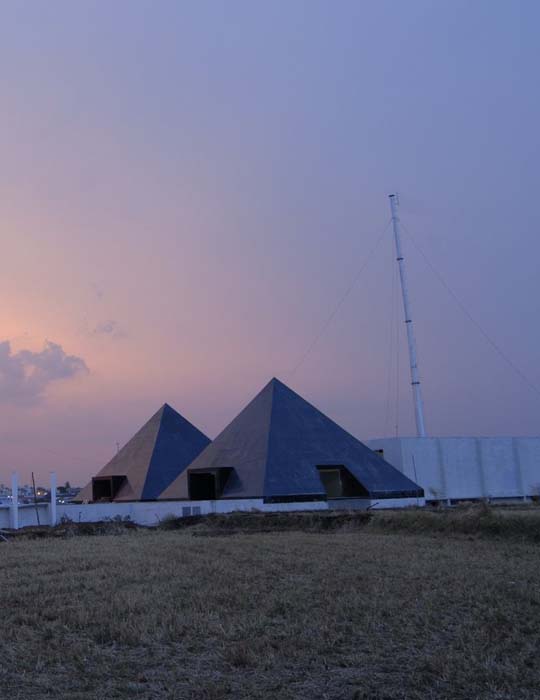 People believed in the cause and every one contributed, Rs.3 Crore was collected and we have a monument for the dead at erode where the poor can have decent departure with out paying, free cremations for the poor, ambulance for free pick up, freezers for the safe keeping till the relatives arrive from distant land.
All that is possible because of the goodness of the people at erode with a selfless person like Dr. Saghadevan, who brought them together.
We had a very satisfying relationship and contribution.
Architectural firm – Murali Architects
Project Facts –
Project Name: Erode Ceremetoriums
Location: Erode, IN
Project Status: Completed
Name of firm: Murali Architects
Category: Public Monuments
Status: Built