This residence is designed for an industrialist couple. The couple has a natural flair towards painting & both of them nurture PAINTING as their hobby. The design concept is very simple. A wall which runs from the front compound wall to the back compound wall divides the space into two zones. It consists of common area like living, dining , Kitchen on one side & private areas like Master Bed & Studio on other side.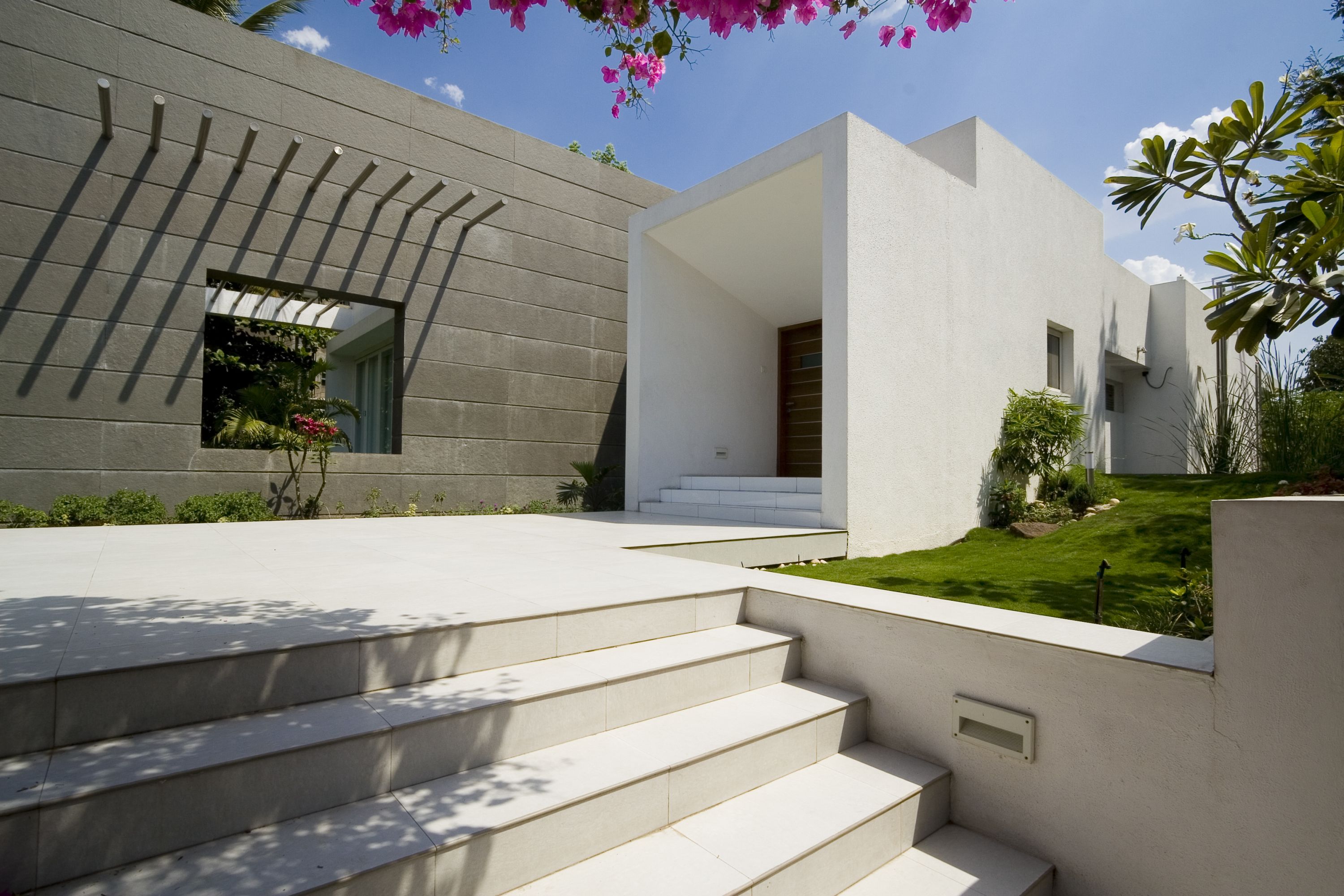 The studio can be converted into Guest Bed room, allowing the multiple use of space. The wall is conceived as the panel for the exhibition of their paintings . It is well lit by natural light with a provision of a sky light in the roof to serve the purpose efficiently.The wall creates an excellent interaction between the spaces on both sides through its well designed openings. The space flows in & out into the nature through the various walk outs & opening from living , dining & bed areas, Thus it perfectly blends the architecture, interior decoration & landscape to complement each other & none of them stands alone to dominate the other.A small tree with a sky light over it & a platform at base which is inspired by the tradition 'PAR' ( a traditional platform -katta under a banyan tree ) provides a perfect sitting place for the bar & dinning area. The front & side setbacks are well utilized with elements of landscape and enhances the space visually till the plot boundaries.
The house is energy efficient & eco friendly. It has been designed to make maximum use of natural resources. The use of artificial lighting during the day time is absolutely avoided. The entire house is well lit by natural light with the provision of various skylights in living , dining & even in toilet area. The large openings in all direction which open out in the garden provides ample ventilation naturally. This has minimized the use of air-conditioning.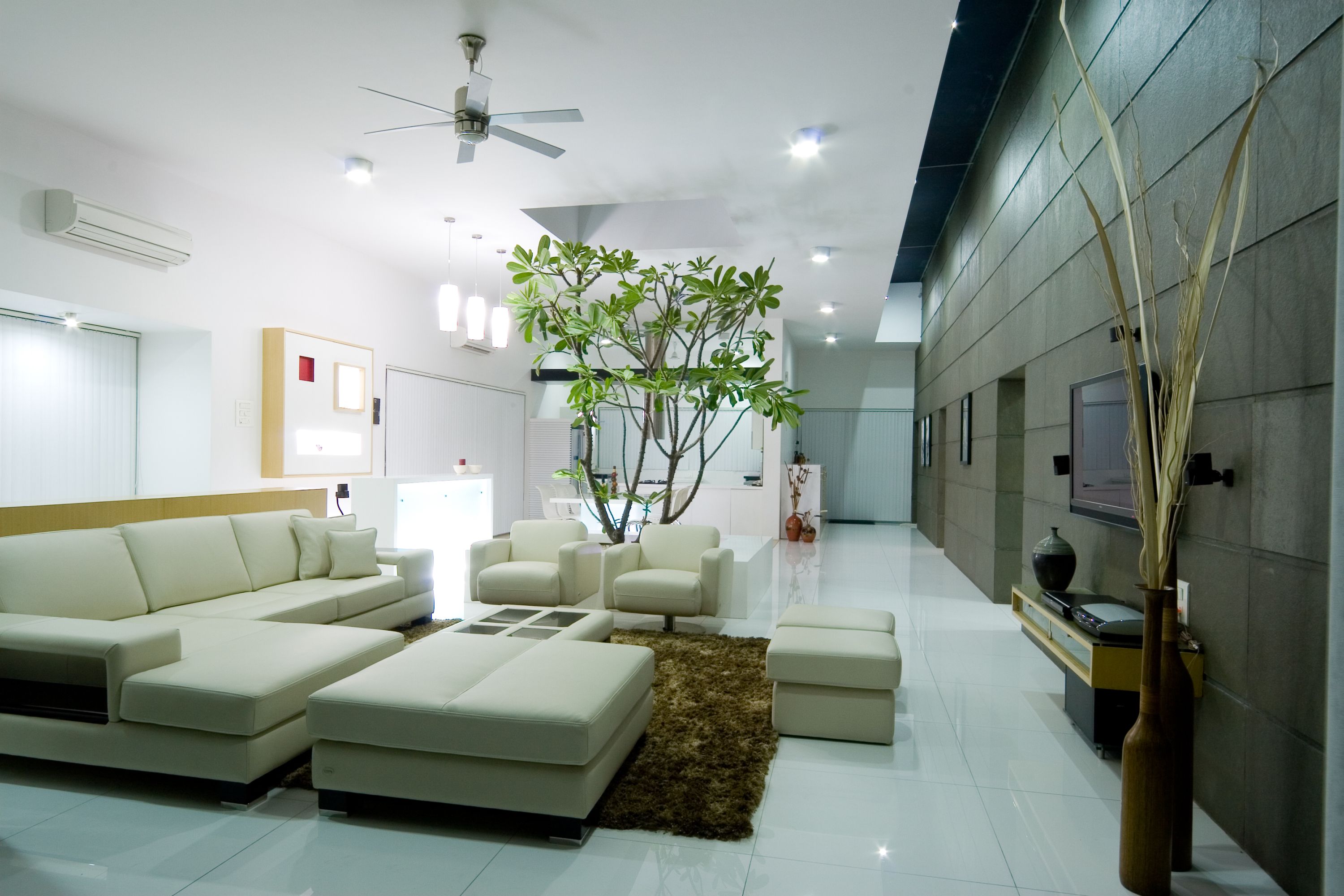 MATERIALS: The wall is treated with tandoor stone , giving it rough grey texture which creates the perfect background to enhance the paintings on it. The rest of the elements have been treated in white with different materials. The use of natural wood & veneers is minimized. Eco- friendly materials are used. Innovative use of glass & laminate creates a new material for kitchen dado. The kitchen platform & the dining table have been finished with solid surface to give a homogenous effect.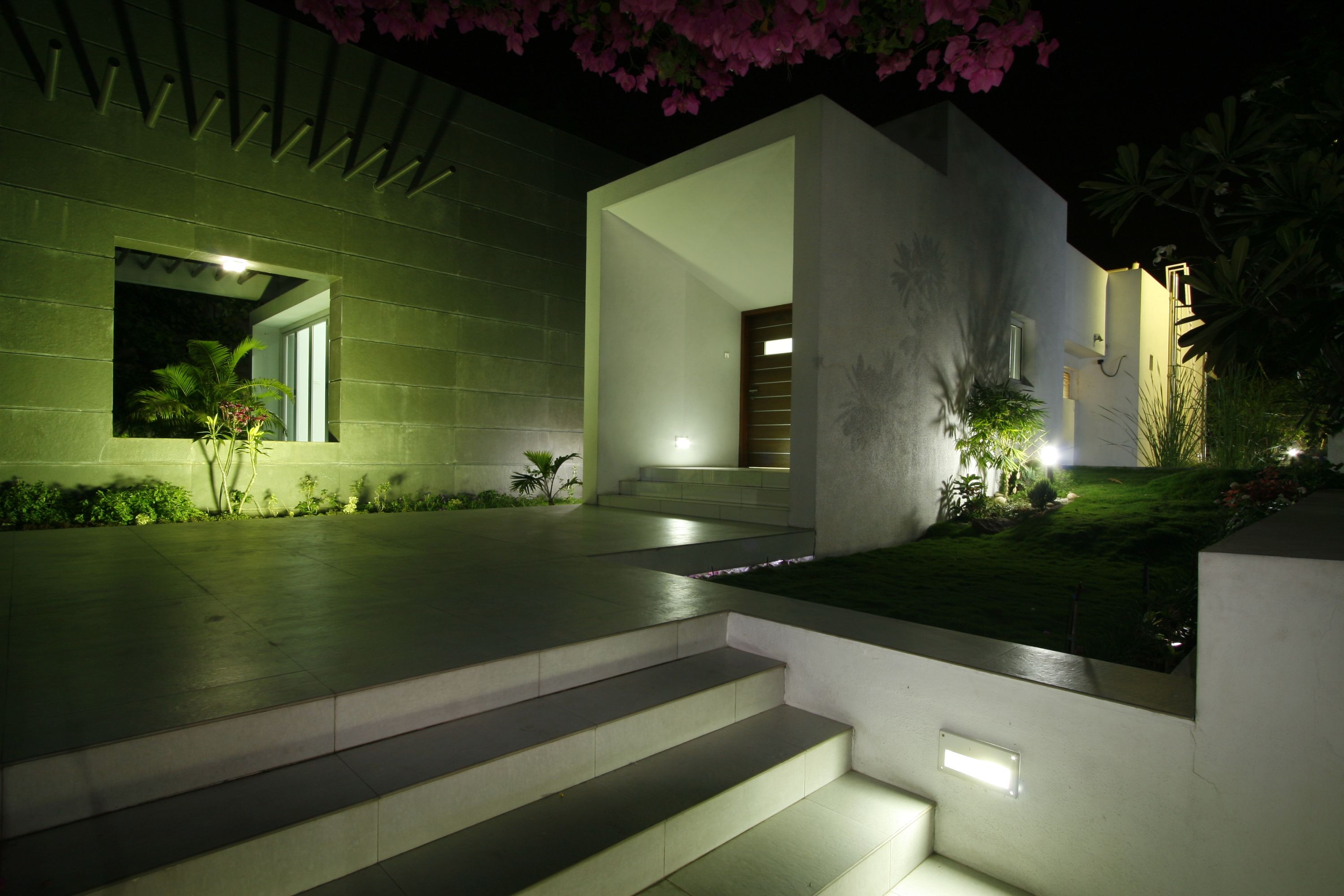 LIGHTING: The light has been an important element of design & is playing a vital role in creating a perfect mood for the various activities in the house. The bar counter & the dining table are designed with built in lighting in it. The water bodies outside the dinning & studio are lit with LED lighting , setting up a perfect mood in the evening.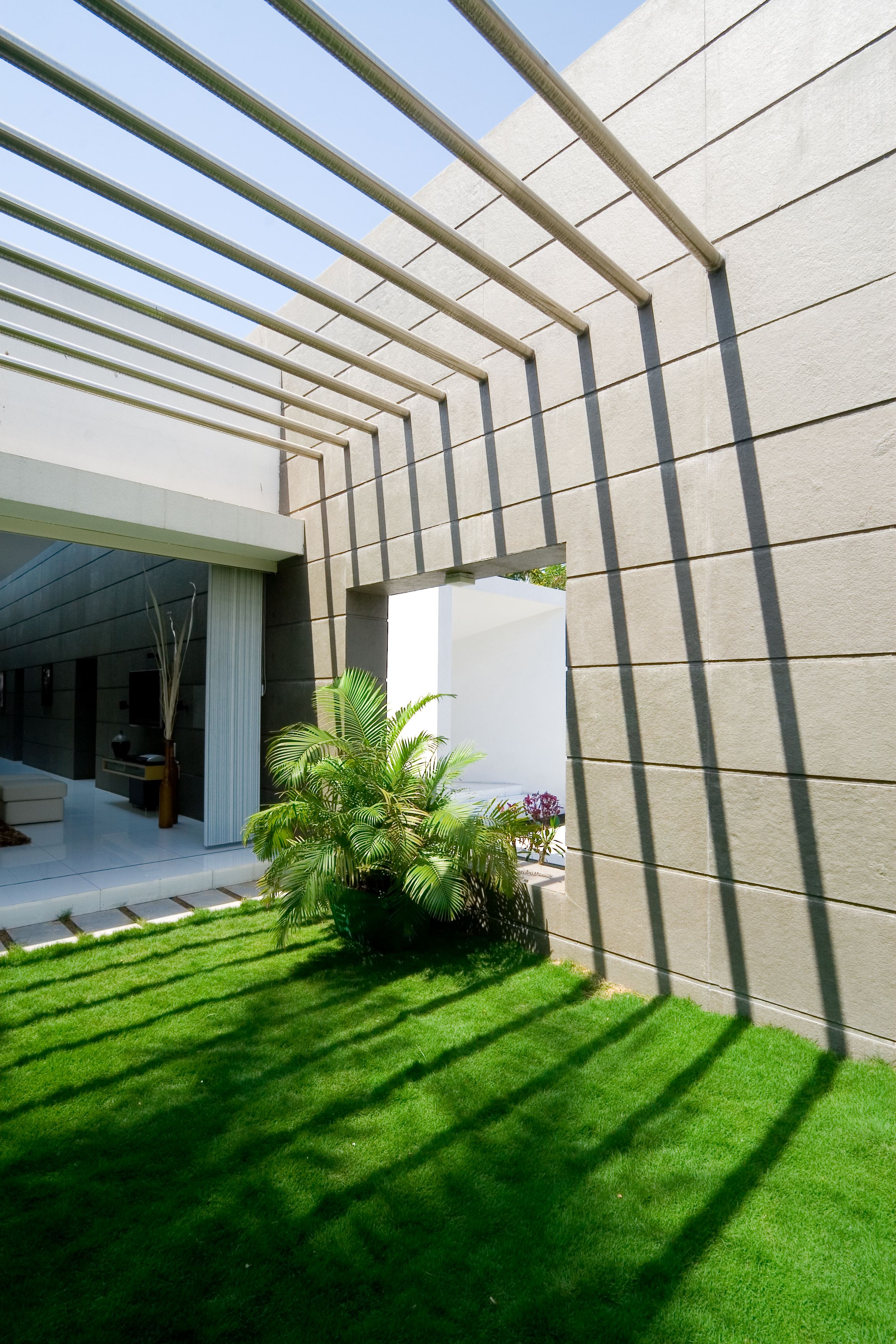 DETAILING: Intricate detailing is done to achieve the desired results in various areas. The table in the studio is designed to get converted into guest bed whenever required. The refrigerator has been treated to maintain the harmony with the white theme.