Dubai Design Week Installation

'The souk' is a cluster of three identical pods, straddling between an installation as a construct, and a space, as it purportedly creates a smaller version of the ubiquitous, Middle Eastern bazaar; an urban microcosm, where the network of people and commerce create the unique urban character. 'The Souk' takes its inspiration from this, and tries to re-interpret it in the temporary setting of the exhibition.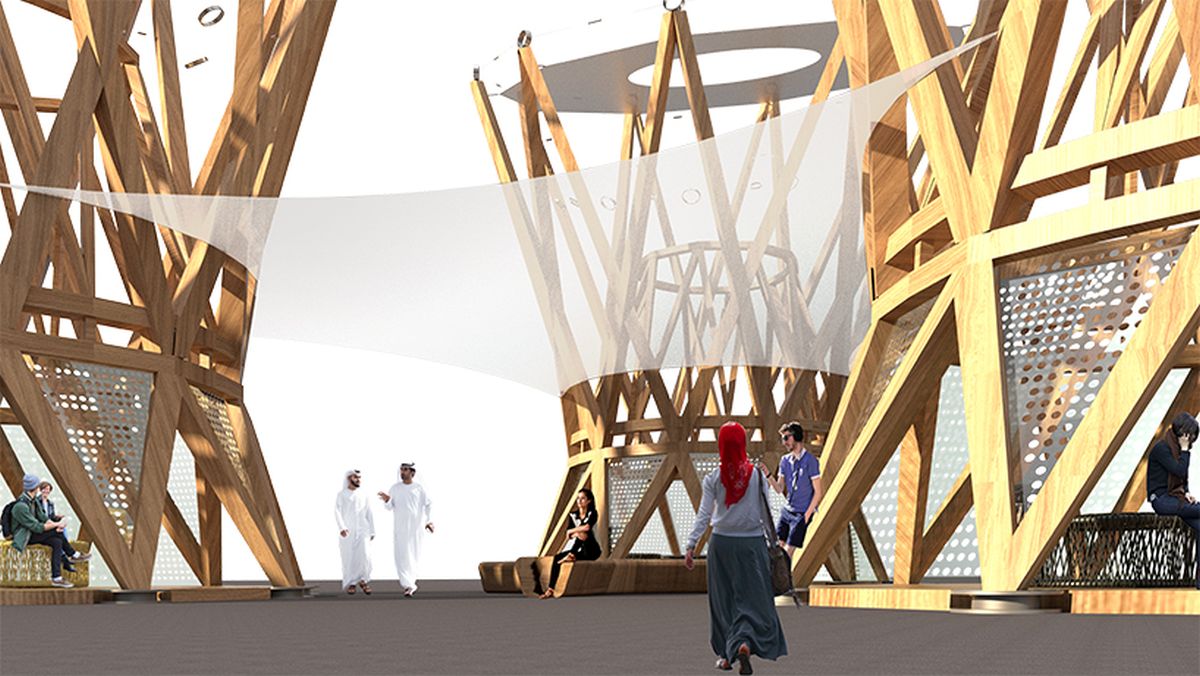 The geometry of the pavilion is derived from the most common element, seen widely, in some of the most popular Islamic murals / patterns that adore some of the iconic architecture in the Islamic world- The Decagon.
'The Souk' transforms the 'two dimensional' Decagon into a seemingly complex, but, easy to build, three-dimensional construct. The decagons have been layered vertically to create a dynamic space, which showcases the structural, material and the poetic possibilities in timber and the sophisticated detailing of structural joinery in timber architecture. The pavilion is completely pre-fabricated and assembled at site over a period of two days.
The three decagon spaces create a cluster, like a 'mini-Souk', each space acting as space for networking / exhibits.