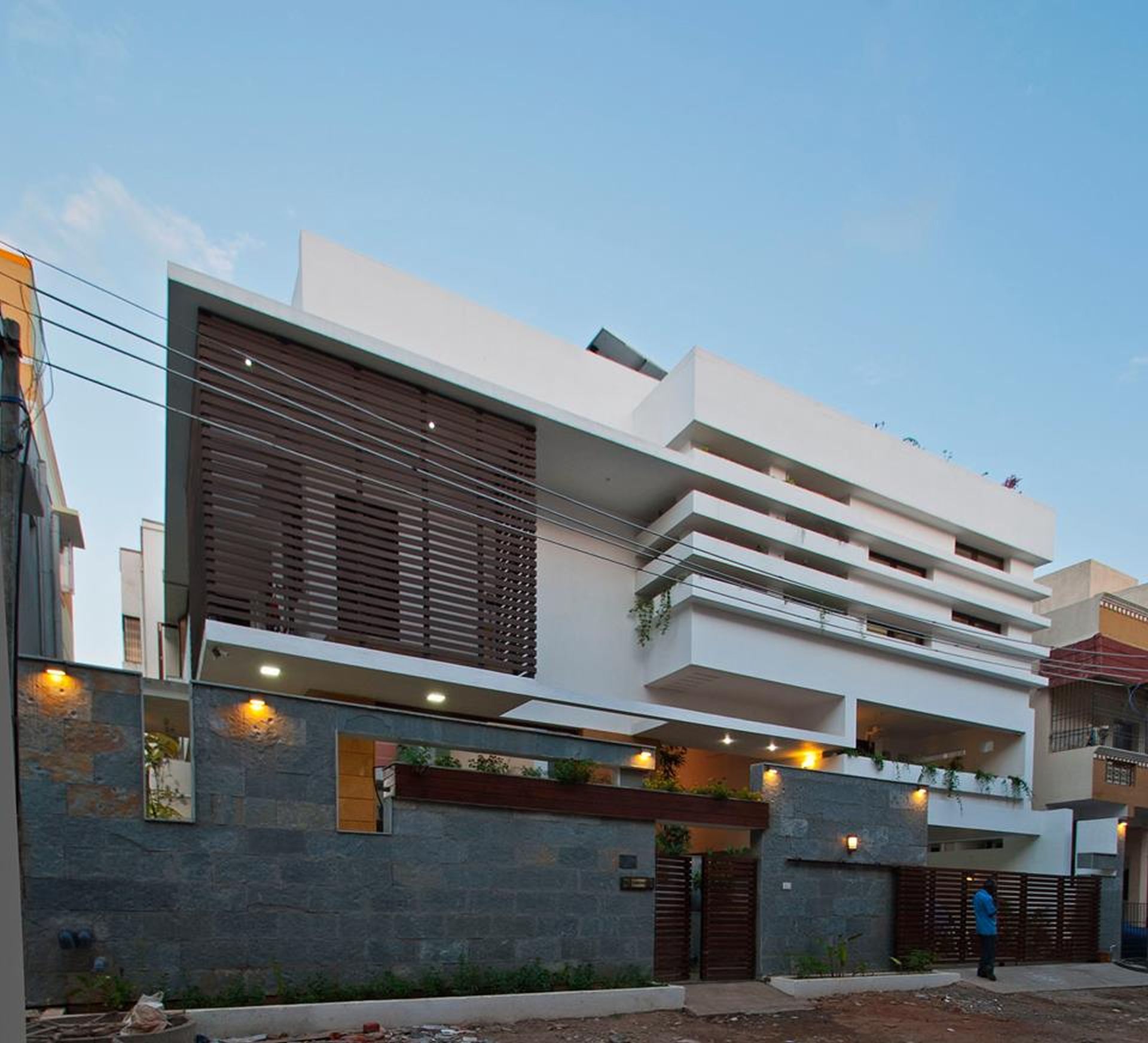 Mr. Sajeev Kumar wanted a house for his wife, two children and in-laws in a 1 1/2 gound site in Girgumbakkam, chennai.
Basement / Ground / Mezzanine/ First floor levels with multi green courts, water court in basement, plenty of sky lights contribute to the design solution.
Surrounded by buildings all around, in a tightly packed residential layout with a narrow 20' wide road at the front, calls for internal playing / interacting/socializing and natural spaces.
Very understanding co-operative client and his family allowed us to explore different types of spaces, materials and detailing .
Design Team :
Murali , Nanda gopal ,Ashly lawrence, Anakha Anand, Muthu Kumar, Ukendran, Raj sekar , jayaram , … PC: Ar.Fazal Hussain