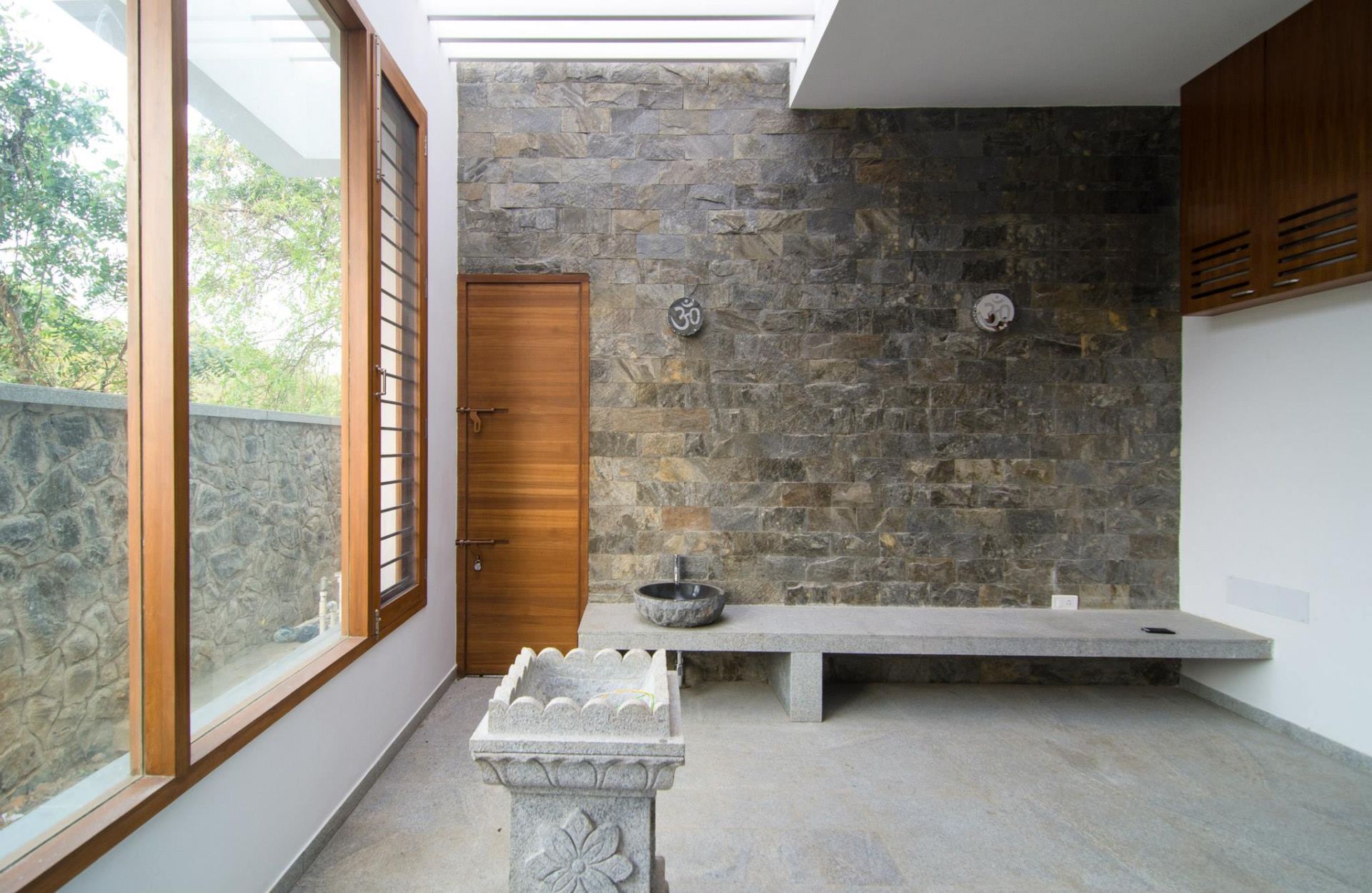 Located in a four ground property along the East Coast Road , 300 feet from the beach front in an area called Juhu beach. It needs to accommodate two grand parents and Mrs.&Mr.Rekha Thangappan and the two children.
Fairly large house with an exclusive living space surrounded by an internal water court, Isolated large pooja / meditation space with a large view towards wild greenery on the rear side. Island kitchen with 2 side nature views serving a dining with a pebble topped glass dining table to accommodate 8-10 people, A Home theatre at the mid landing with a free floating terrace for the people who want to chill out connected to a large grass terrace above the car park are some of the interesting features adopted in the project.
3 Large bedrooms with an open connecting hall and an elongated children play area with gym form the first floor.
The staircase and the lift takes the users to the topmost viewing deck at 50 feet providing an excellent view of the sea and the surrounding scenery.This viewing tower is a great relief for the city corporate clients
Project Facts
Project Name: Mr. and Mrs. Rekha thangappan Residence
Location: Chennai
Name of firm: Murali Architects
Category: Large Residential Buildings