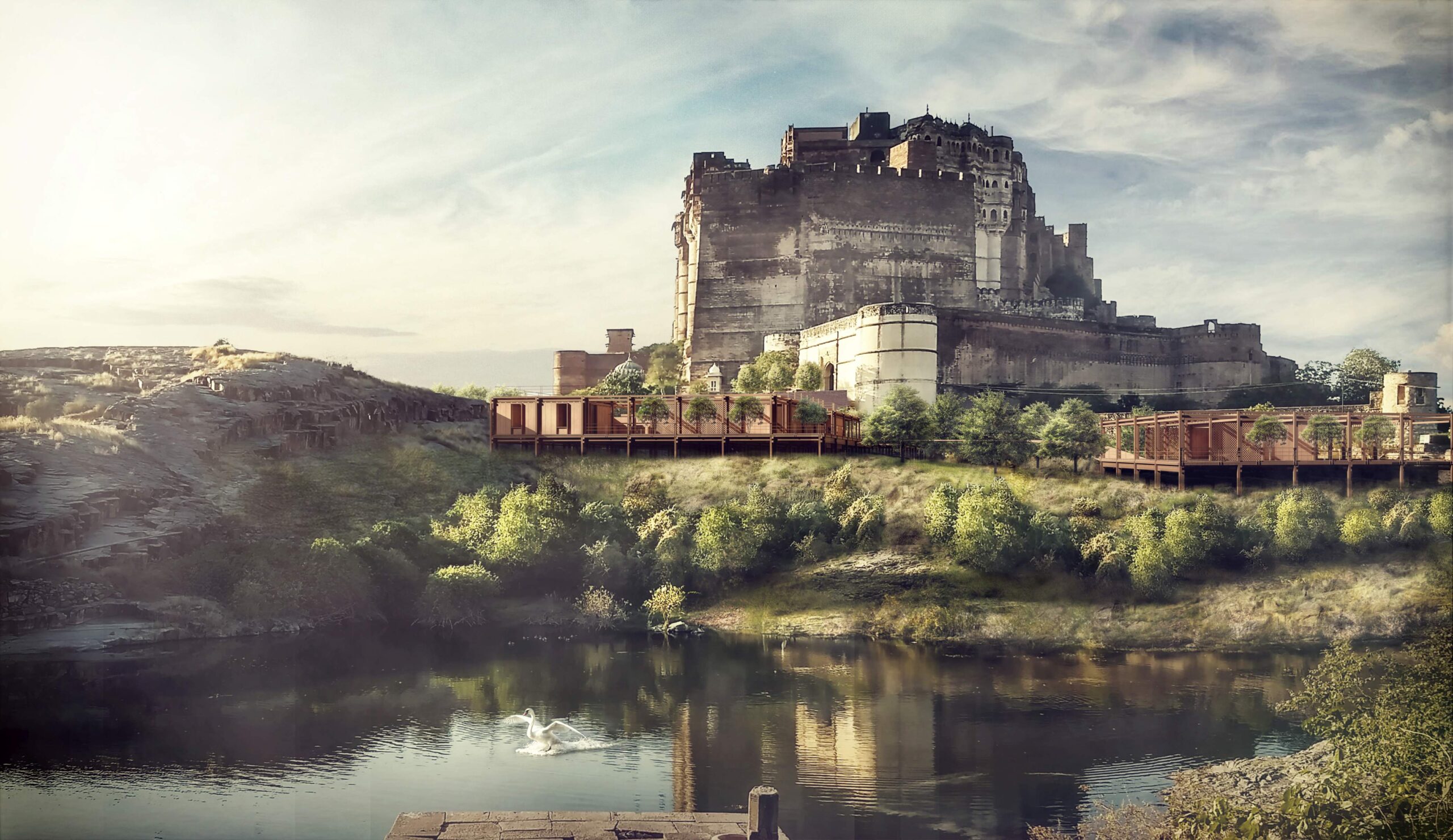 Studio Lotus won the architectural competition to build the new Visitor Centre and Knowledge Centre at the 15th-century Mehrangarh Fort precinct in Jodhpur. The winning proposal of metal and stone dry construction methodology explores frugal innovation, flexibility and modularity that allows for the buildings to be reshaped with evolving needs.
The closed design competition, organized by the Mehrangarh Museum Trust, invited proposals from eight leading Indian design practices, selected by the Board's discretion. The brief sought design solutions for the next phase of Adaptive Re-Use of the Mehrangarh Fort and Museum precinct. Picked from among three finalists, Studio Lotus' winning entry attempts to create an architectural system, rather than a mere set of buildings for the next phase of interventions in the Fort.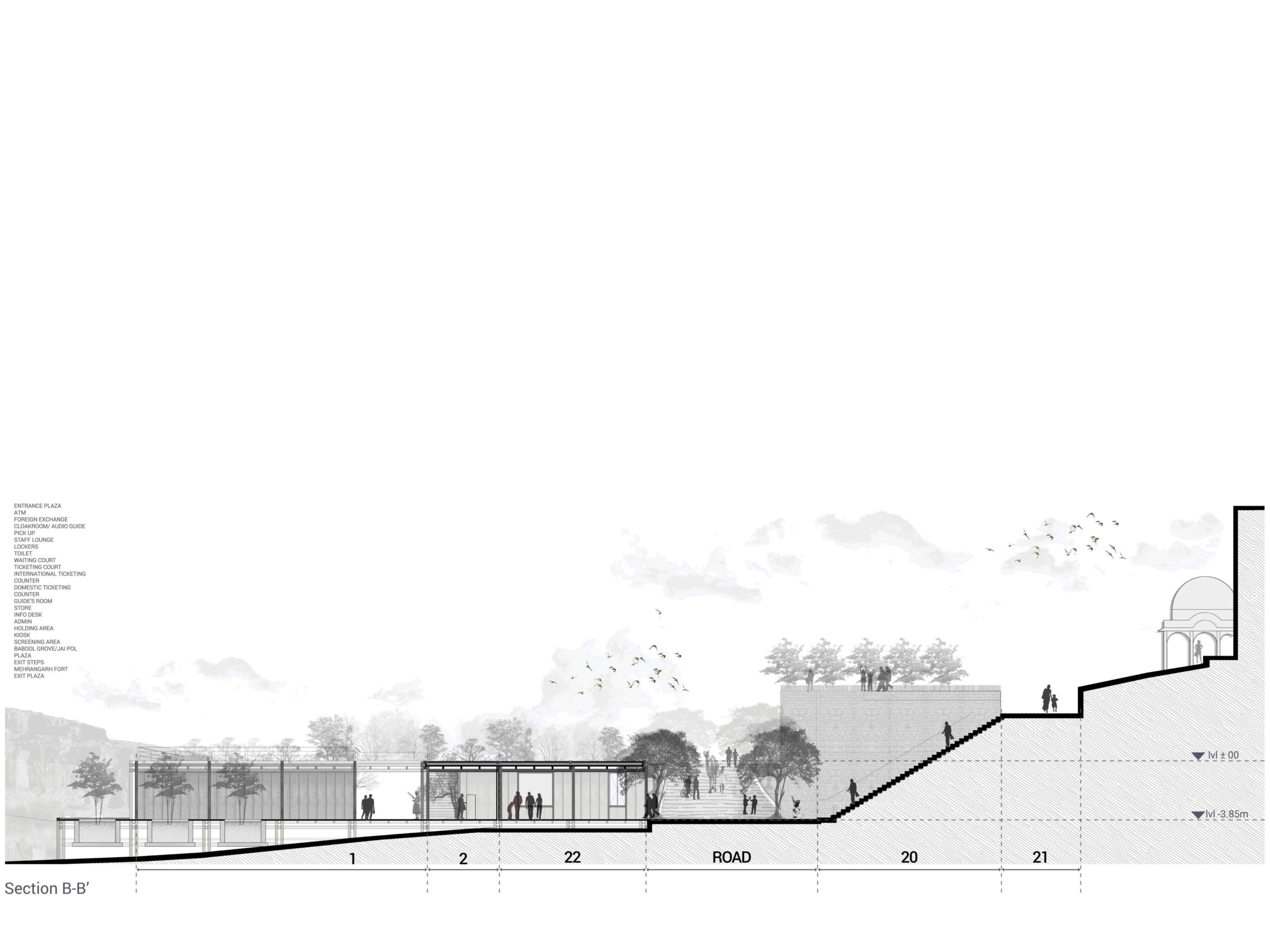 The design takes the brief forward through a highly functional and responsive approach towards the existing context – focusing on ease and efficiency of construction, high degree of localisation, re-configuration and modularity. The creation of these inserts within the Fort presents an opportunity to create a framework for architecture, which could become the basis of continued development over the next few years of the envisaged Masterplan.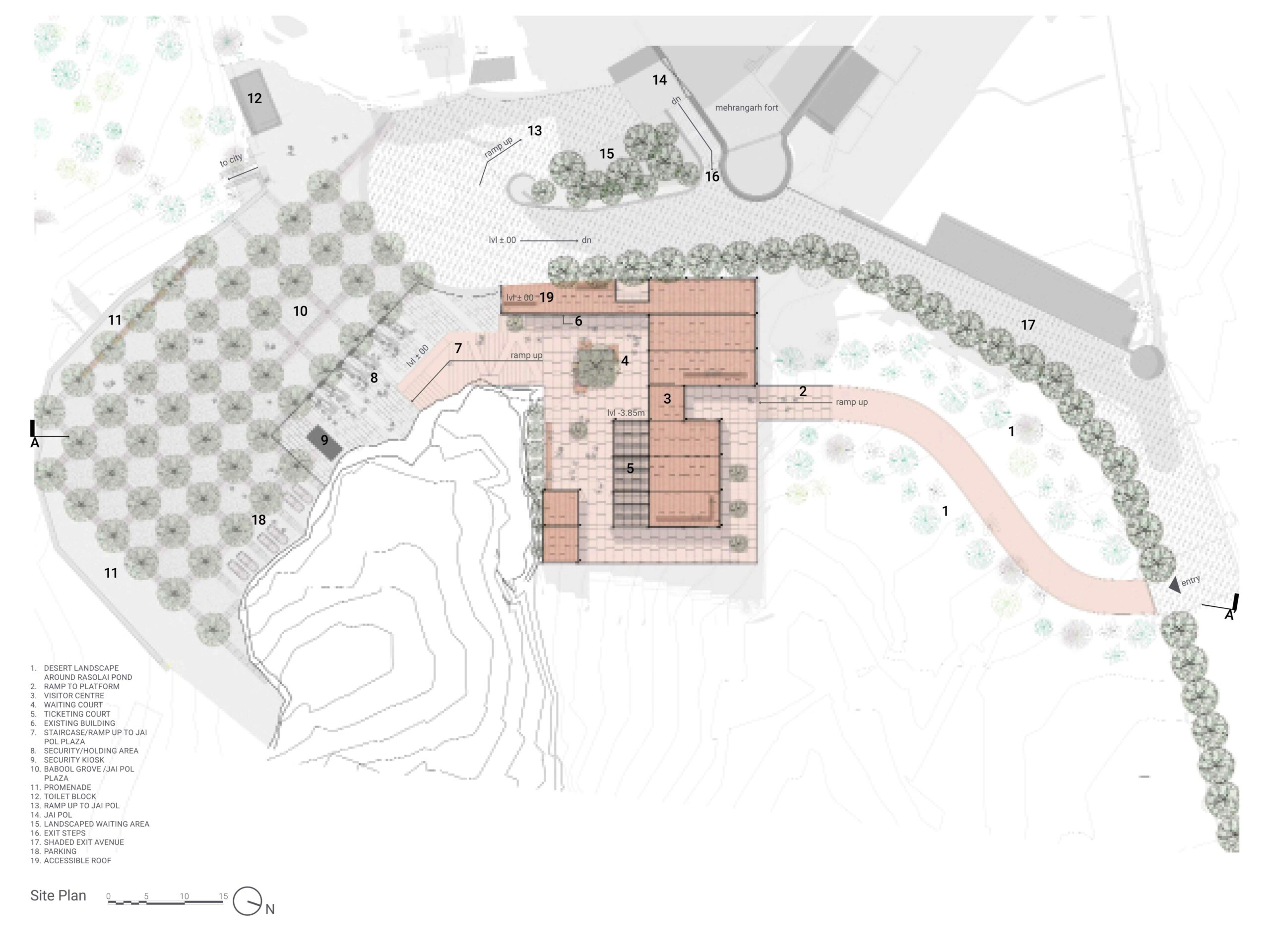 Providing an alternate entrance experience, the Visitor Centre is designed as a highly flexible and adaptable intervention that will help mitigate the high footfall with minimal ecological impact. A parallel pathway along the main fort entrance has been proposed, culminating at the Jai Pol Plaza. The junction of the plaza and the pathway will house the Visitor Centre, populated with woven steel lattice-based modules fitted with stone tukdi slabs.
Studio Lotus's proposal seeks to create new linkages in the fort precinct by means of sensitive spatial interventions that bolster the existing circulation scheme. The towering edifice of Mehrangarh and its various outcroppings constitute a staggeringly intricate built character, as much a testament to the beauty of the built form as it is an embodiment of the region's culture and heritage. It was pertinent that any additions or modifications to this dense fabric enmesh with the existing; the proposed intervention aims to do just that – through expressive and adaptable additions that make the most of modern construction technology, yet stand deferential to the historic site's timeless magnificence.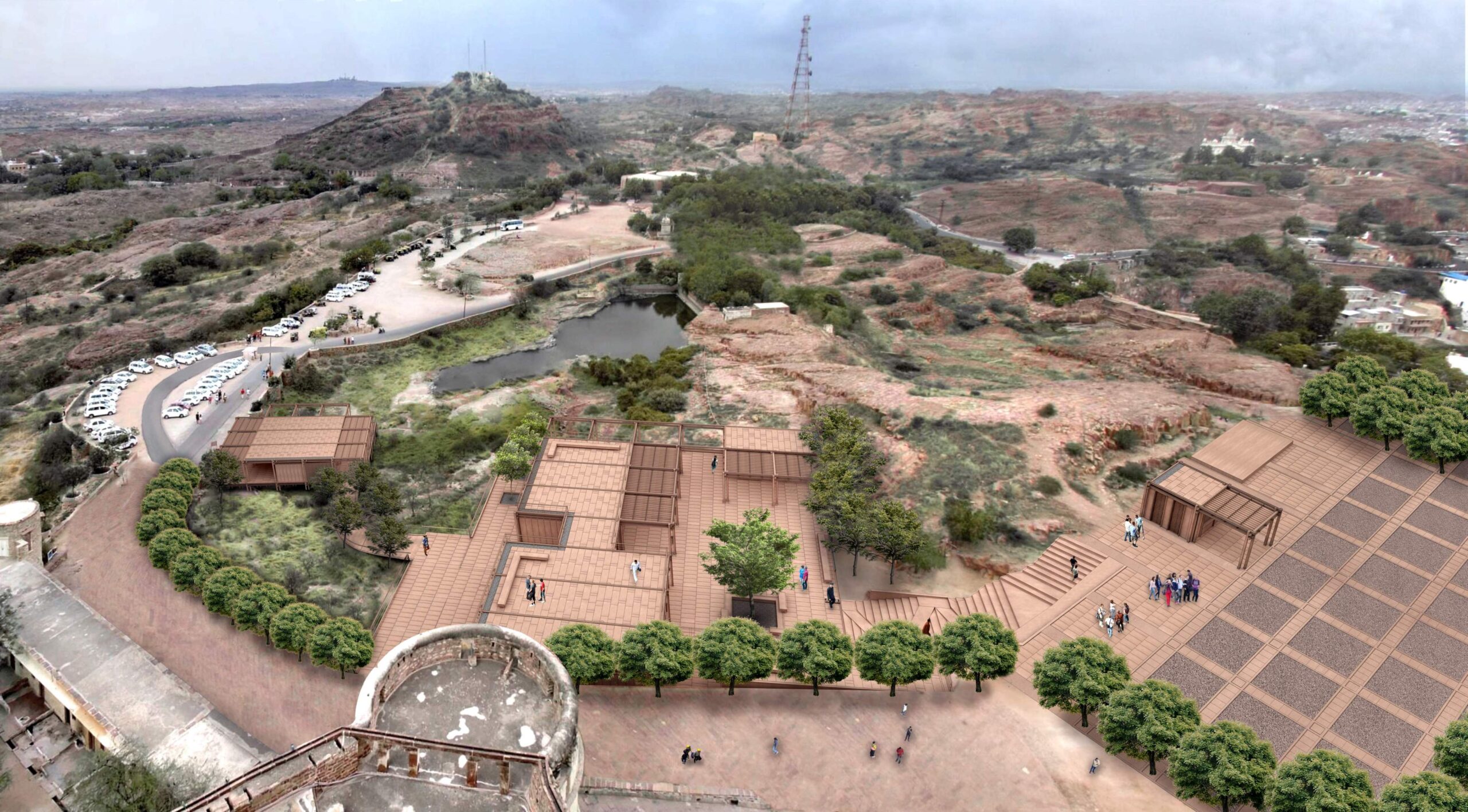 More Images