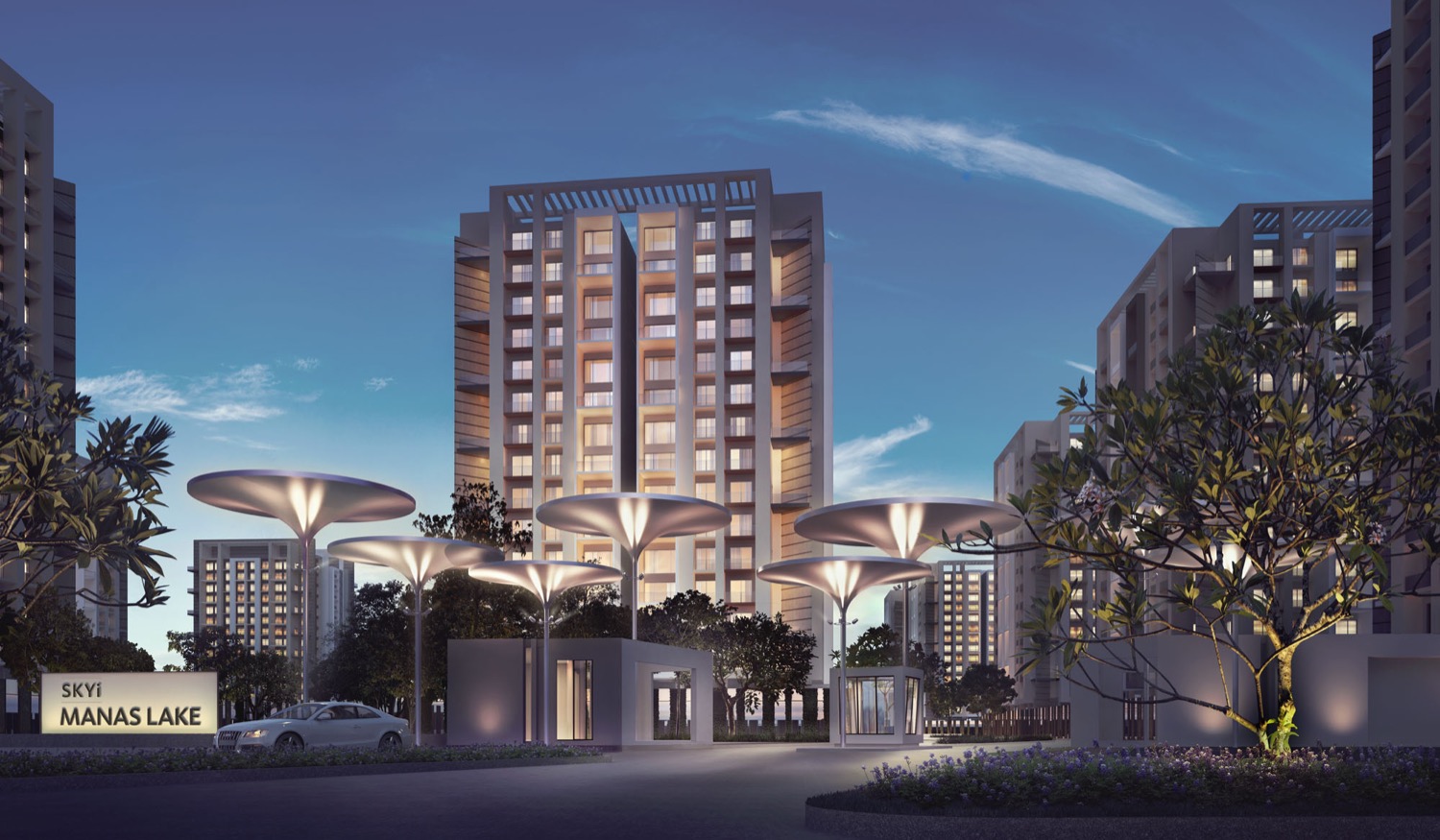 This 70-acre site stretches nearly 1 Km in length, gradually sloping in the vicinity of Manas Lake – with its southern end 50 m higher than its northern boundary.
A long linear Green Park – of average width 50 m has been established as a spinal median of the development – ensuring thereby, that no home is more than a maximum 2 minute of walk away from this central green.  Tree-lined Boulevards and Promenade flank this spine on either side – connecting directly to each residential cluster.
These Clusters, strung east-west – parallel to the contours, explore patterns that emerge out of the typology of the Courtyard – as the prime generator and organising principle of form. Derived out of the earlier explorations attempted at Kukarwada, here the ideas address themes of a multitude of recurring enclosures – in both the horizontal and vertical planes – within, around, below as well as through & through.
This Satellite Development consisting of over 3000 Apartments – of various sizes and configurations built amidst a multitude of Green Spaces, Parks, Centres of Recreation & Art, Shopping and Junior Schooling – offer a Life-Style opportunity that engages with the ongoing discourse of the transformations of India's urban edges and hinterlands.