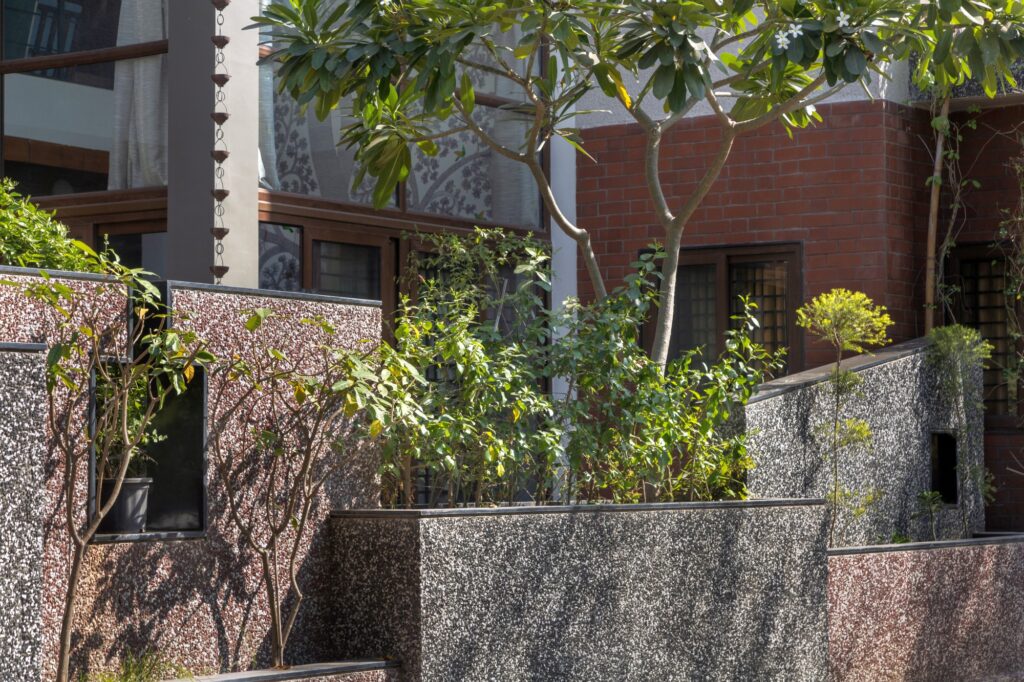 Incorporating local tribal Gond art of M.P. along with a range of natural finishes- Indian stone flooring with inlay work, teakwood and brick- highlight the spaces beautifully.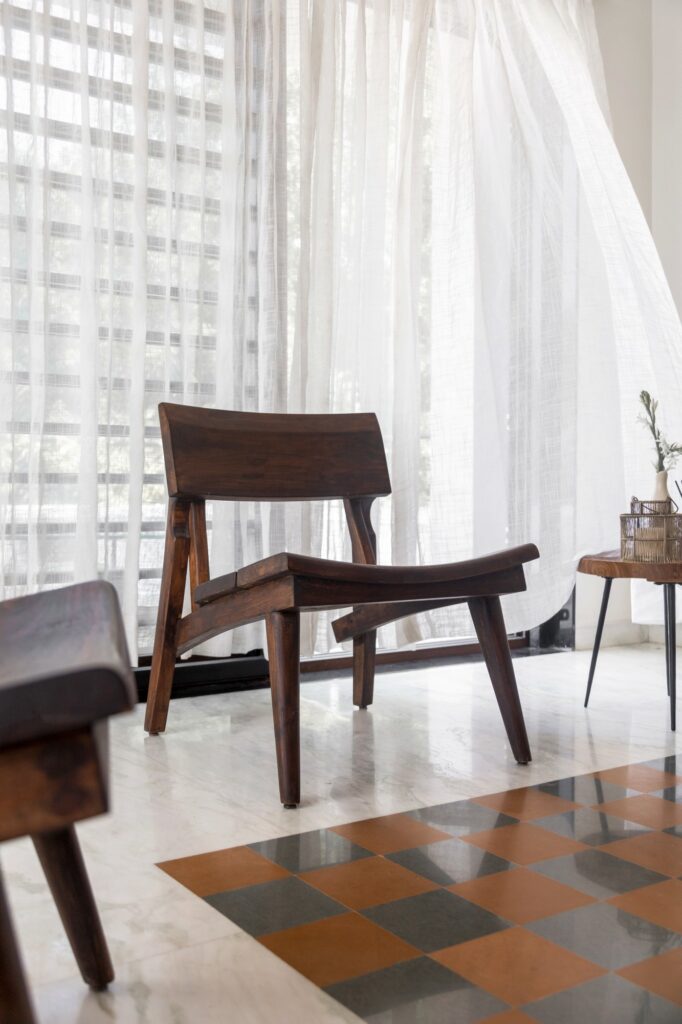 Each room has access to an outdoor space, be it the family garden or a private terrace and are all naturally ventilated. The house has a sculptural form with terraces stepping down to allow for views and greenery to creep in.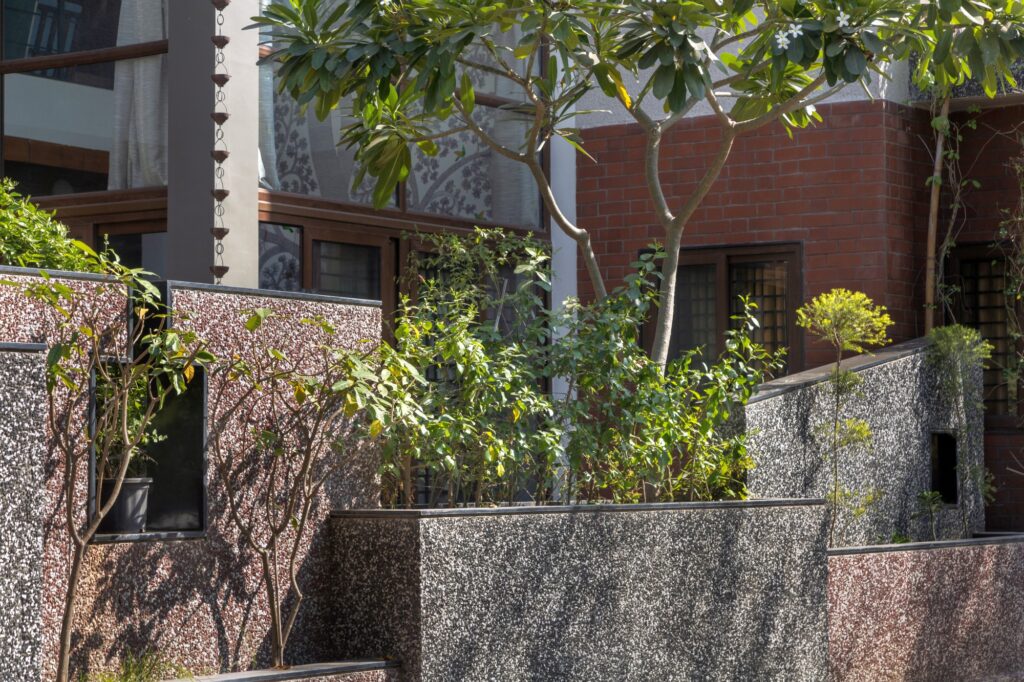 The compound wall is equally sculptural- incorporating a mix of planters and walls at varying heights. The interior and exterior form a symbiotic relationship to contemporary living rooted in nature.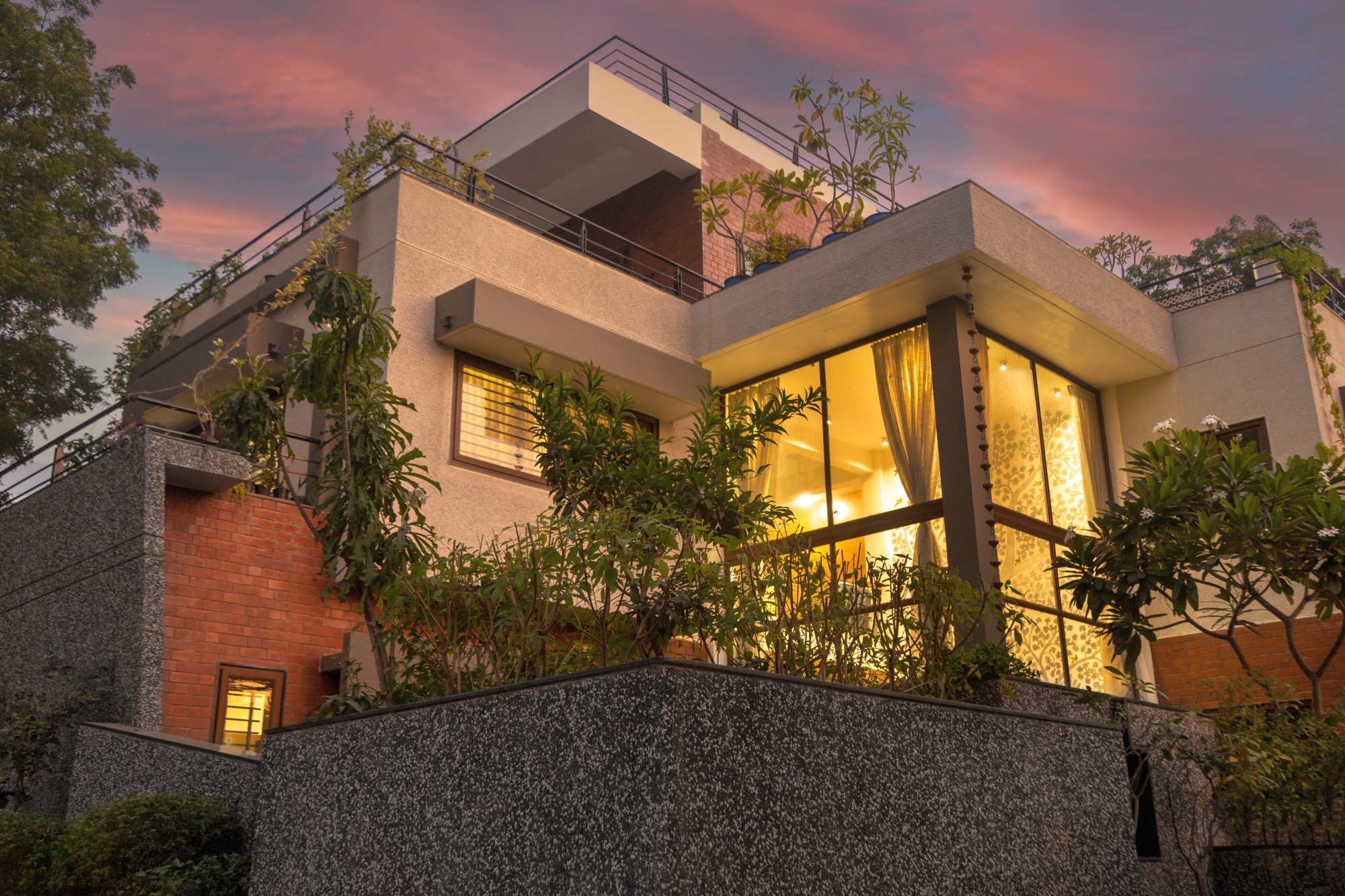 Images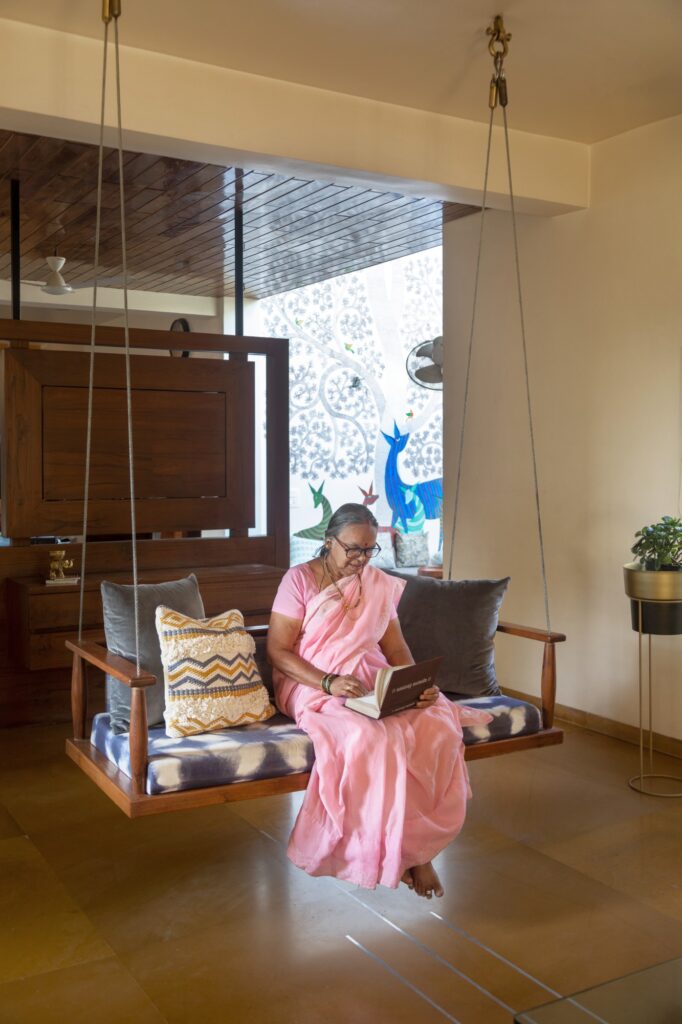 Project Facts
Project Category: Architecture- Interior Design
Location: Barwani, Madhya Pradesh, India
Plot Area: 260 sq m/ 2800 sq ft
Built-up Area: 340 sq m/ 3660 sq ft
Cost: INR 63 lacs
Principal Architect: Aditi Dora
Photography: Palak Dikania
Interior Styling: Mish&Co.