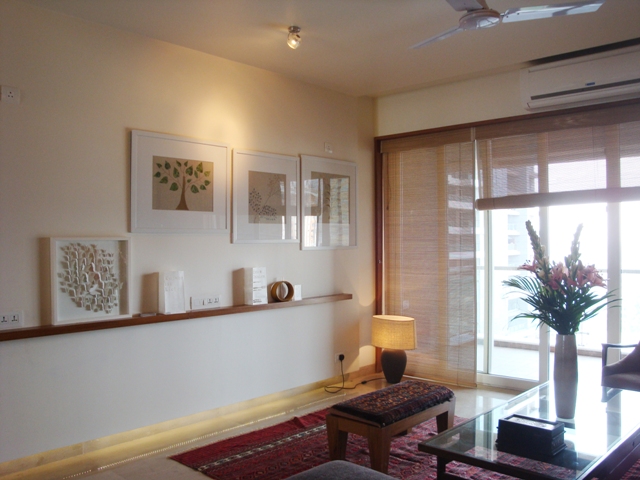 A fairly large apartment with four bedrooms was converted into 3 BHK and a den. This was the first time we had met a client who already had a huge collection of paintings, lamps, and interesting artifacts from all over Europe. So all we had to do was to prepare a simple canvas to display his collection.
As Architects, we took the liberty of breaking down a few walls to open up spaces or to bring in light in the dark corridors. Since the Italian marble flooring was already in place, we added wood in the form of window jambs, shelves and for some of the shutters, adding to the richness. The doors were finished with leather. Most of the walls were painted white keeping in mind the display. Lighting played an important part in this project as we tried to conceal the source as far as possible, thus making the volume look interesting in the night.
Finally the space was enhanced with his collection and we were happy that we had taken a back seat as far as "interior design" was concerned.