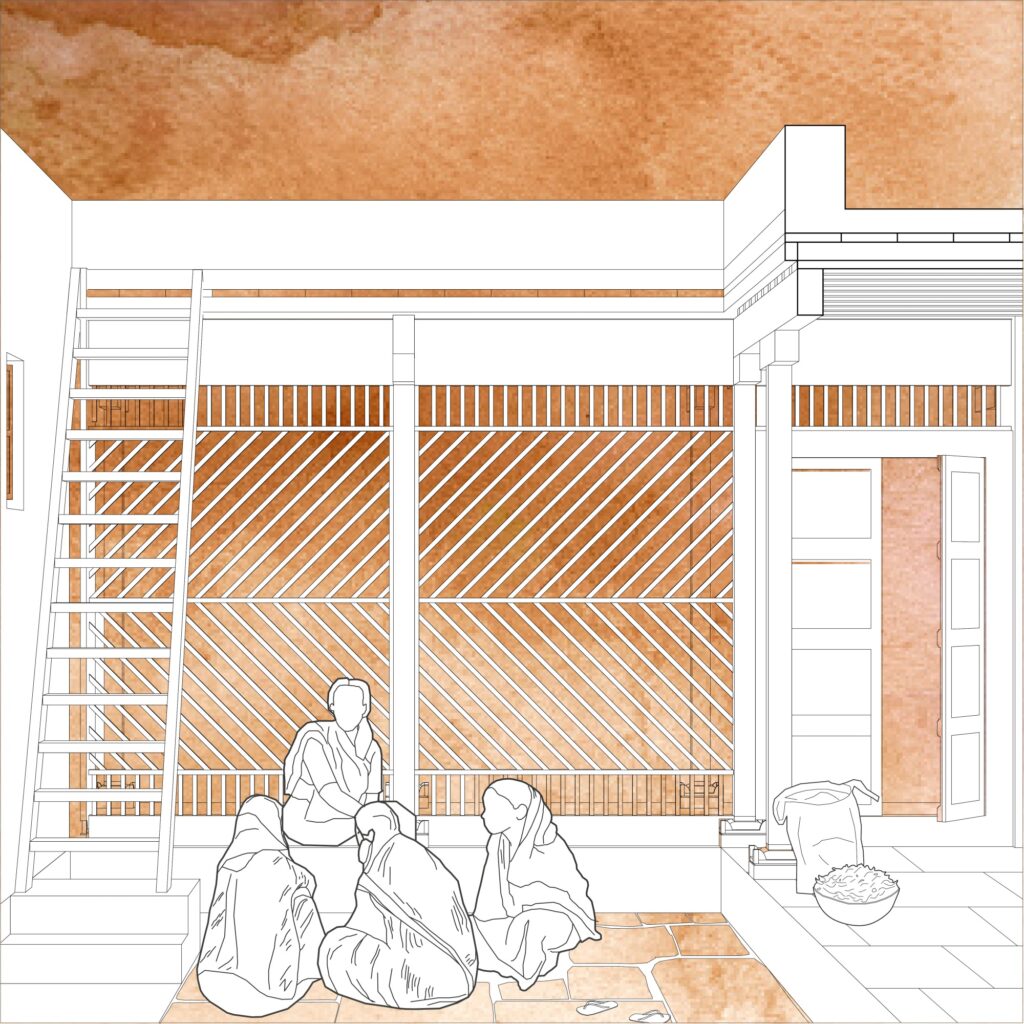 Having a strong desire to live in a mud house, amidst her family farmland, Pranjali decided to work at the farms soon after college.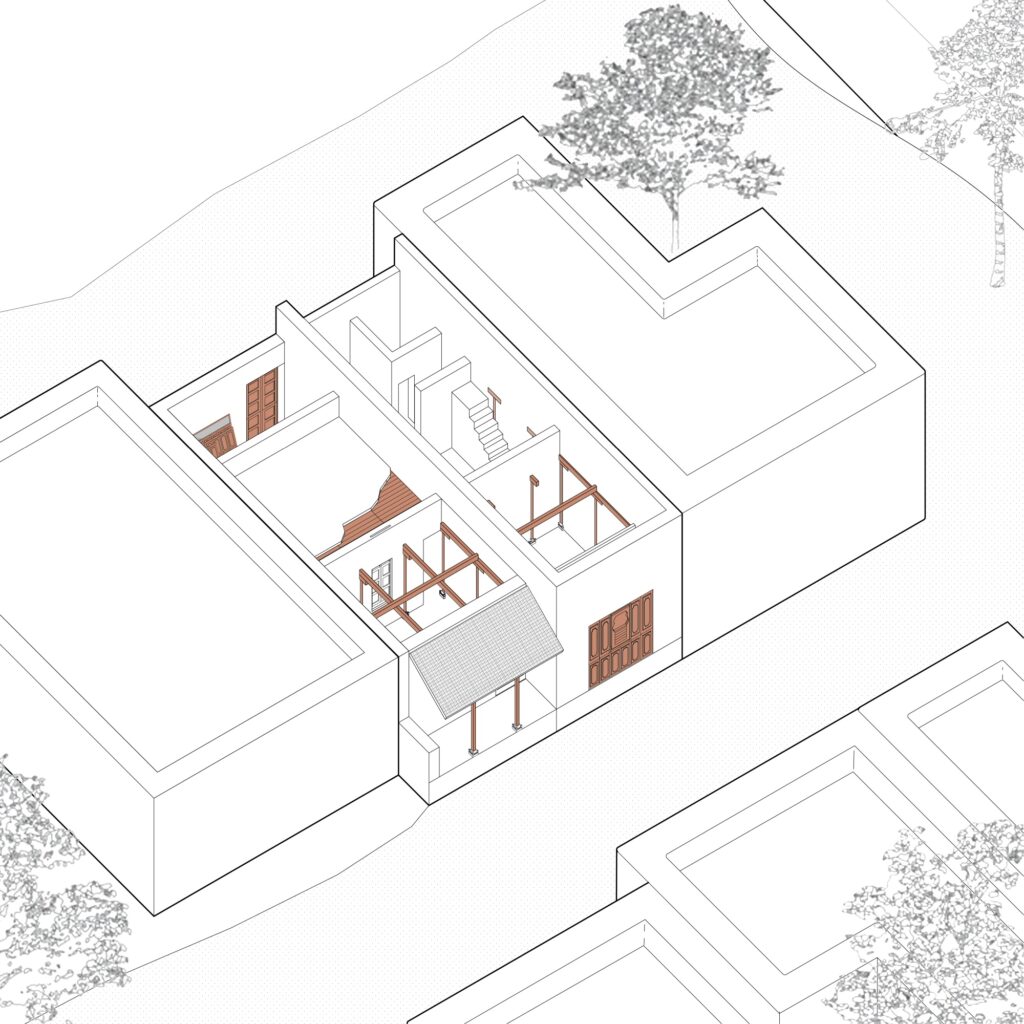 Site, Context, Climate
The site is located in rural Dhule, a district in north of Maharashtra. The land parcel selected by client for building the house is located in the farm, distanced from village. Nandre village is situated in warm and dry climatic region, where summers are very uncomfortable.
In this landscape, indigenous houses predominantly employed sun dried bricks and wood, featuring flat mud clad roofs which provides a necessary thermal mass ; a testament to climate sensitive design and ancestral wisdom.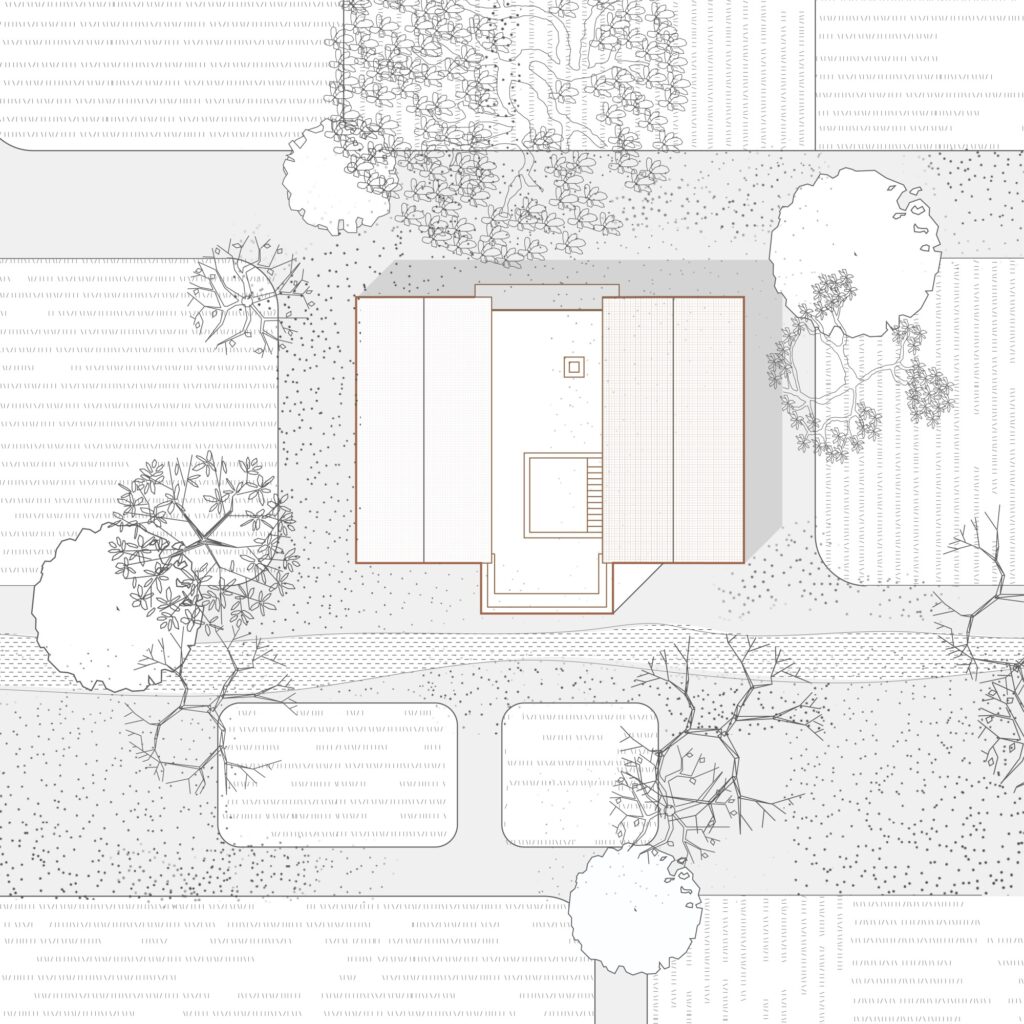 Design Process
Early visits to the site and village were all about observing and getting acquainted with the local context, climatic condition and how it impacted the built environment.
Pranjali's old hereditary house was in dilapidated state. We decided to repurpose the material from the old house for the new house. After physically documenting the available material sizes, we incorporated the wooden members and door-windows as per spatial and structural needs.
Available resources thus informed spatial planning here.
The house design is an attempt towards exploring/establishing the relationship between agrarian lifestyle, climate responsive built form and an individual's ethics.
The secluded setting prompted an inward looking layout, organized around a courtyard. The courtyard serves an interaction point between porch and interior of the house; it unifies living spaces, kitchen, study room and bedroom.
Courtyard is characteristically multifunctional in use, helps in accommodating agriculture related activities, communal gatherings etc. The entrance porch is thought as a shade to rest for visitors, workers. It becomes a background space for farming activities.
Design elements
Wooden jali at the entrance creates visual contact between the porch and courtyard, fostering natural ventilation. The central passage around courtyard has flat RCC roof. The traditional joist floor assembly has been adopted to support the RCC slab.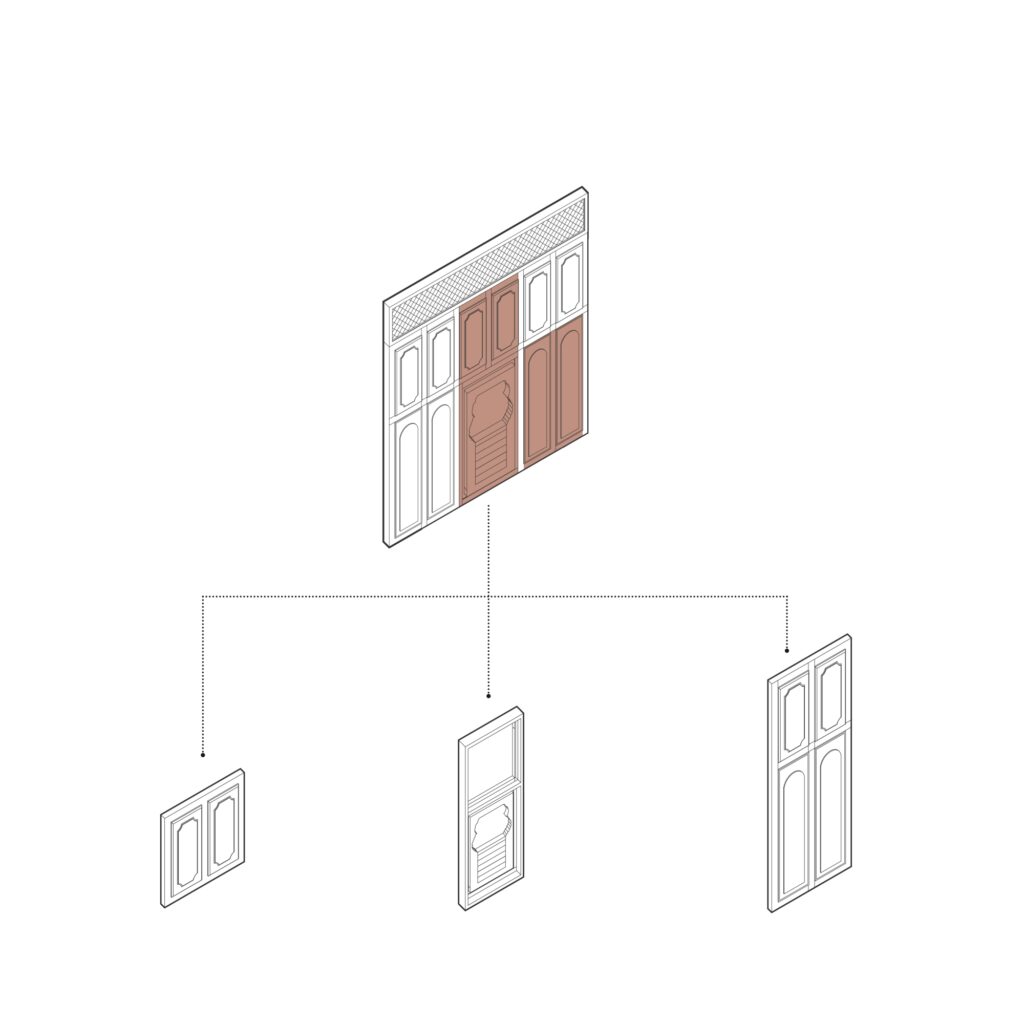 Old doors, windows are repurposed. Wooden floor has been repurposed to create a flooring in study space. In built niches, shelves have been integrated as per functional needs.
Material and construction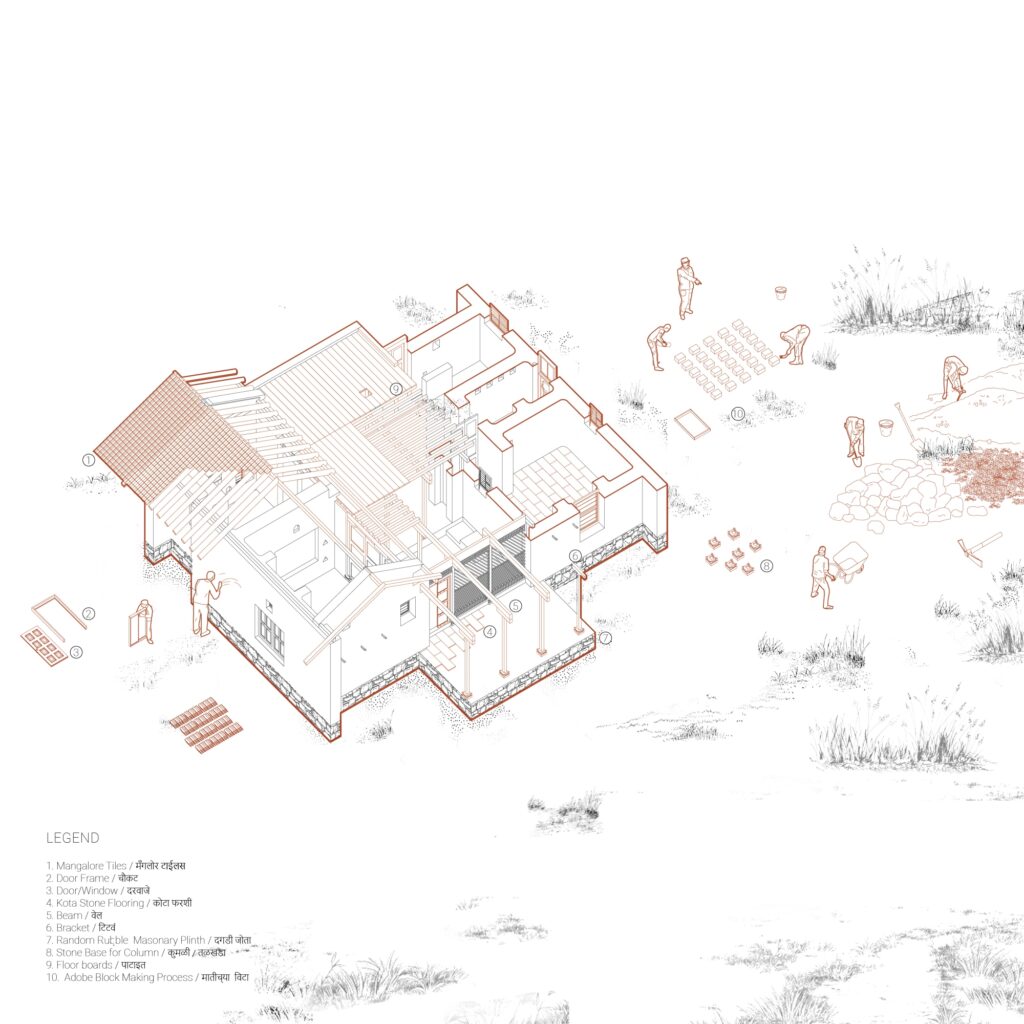 Local resources were harnessed wherever possible, and construction techniques were aligned with expertise of native artisans. The material from the old family house i.e. earth, wood, stone has been repurposed. Service areas are built with burnt brick and finished with cement plaster to reduce maintenance worries.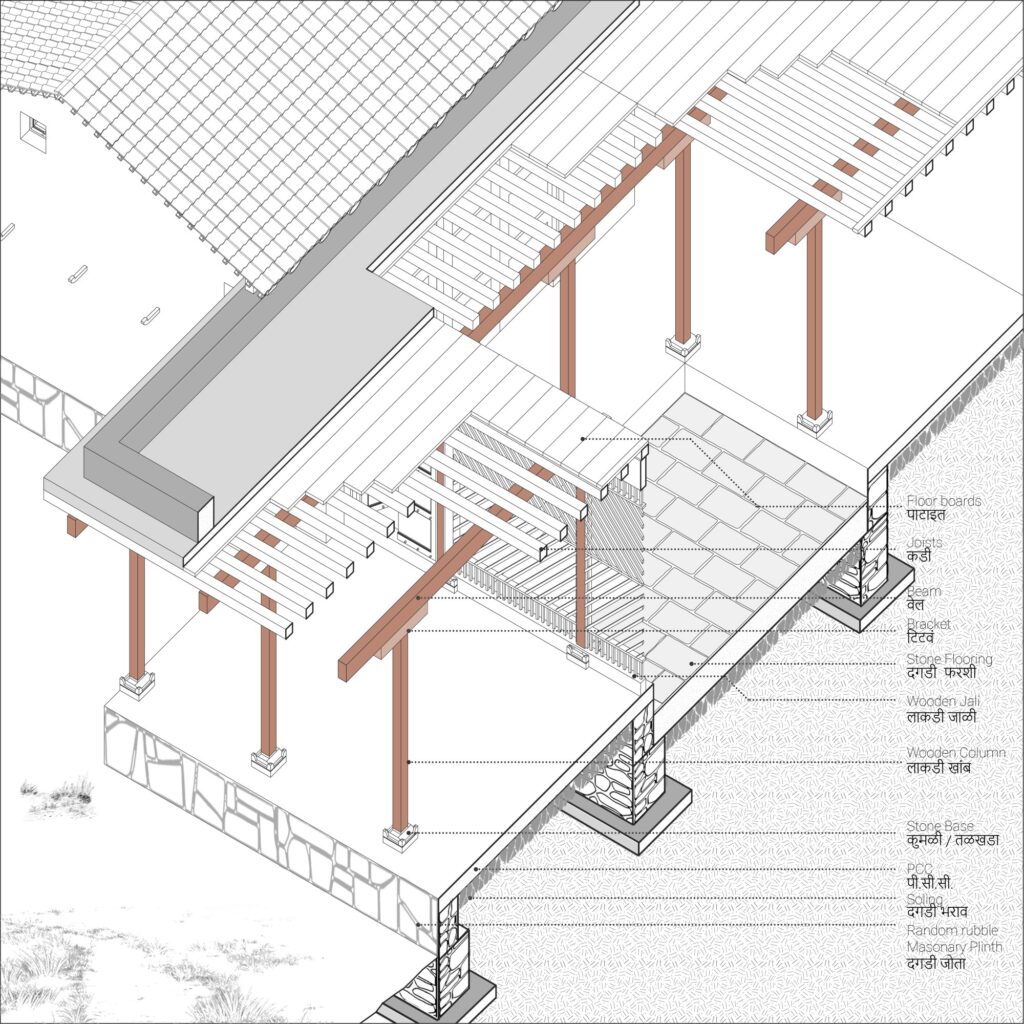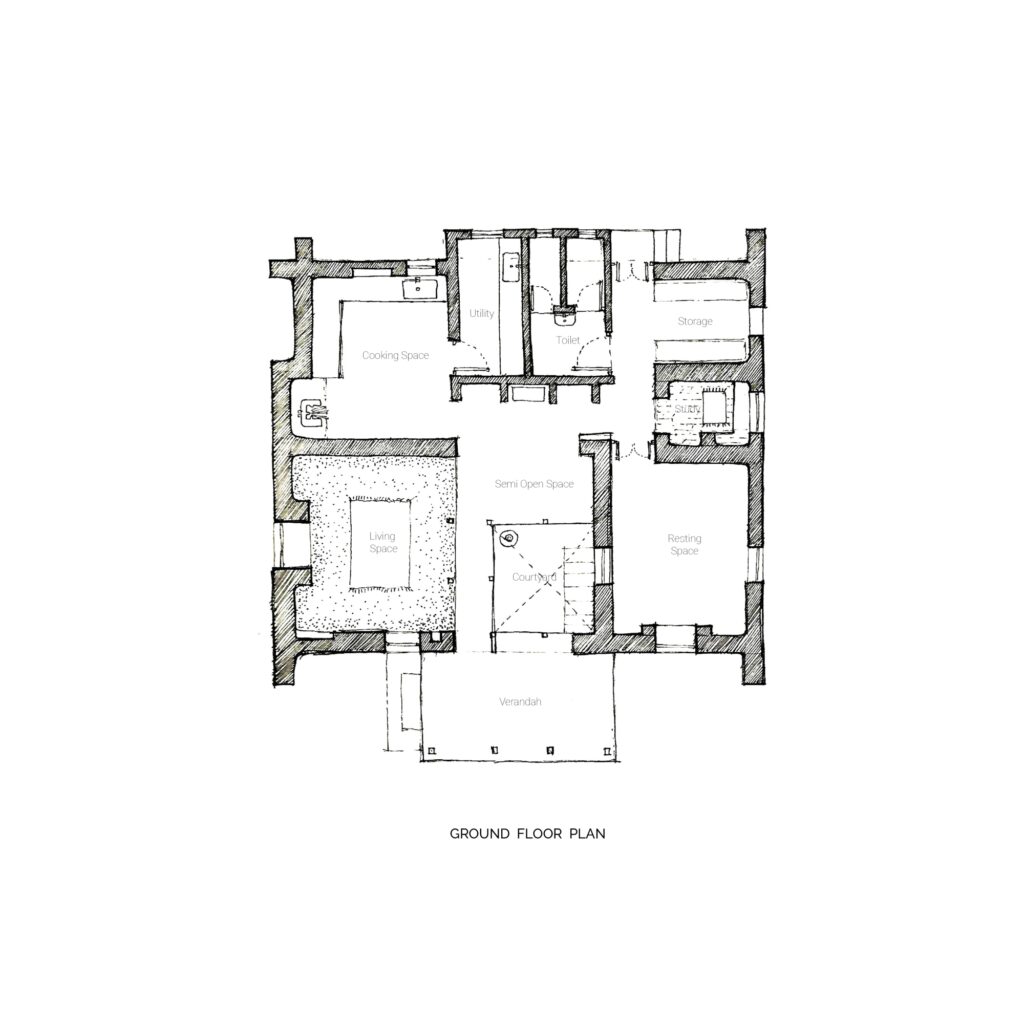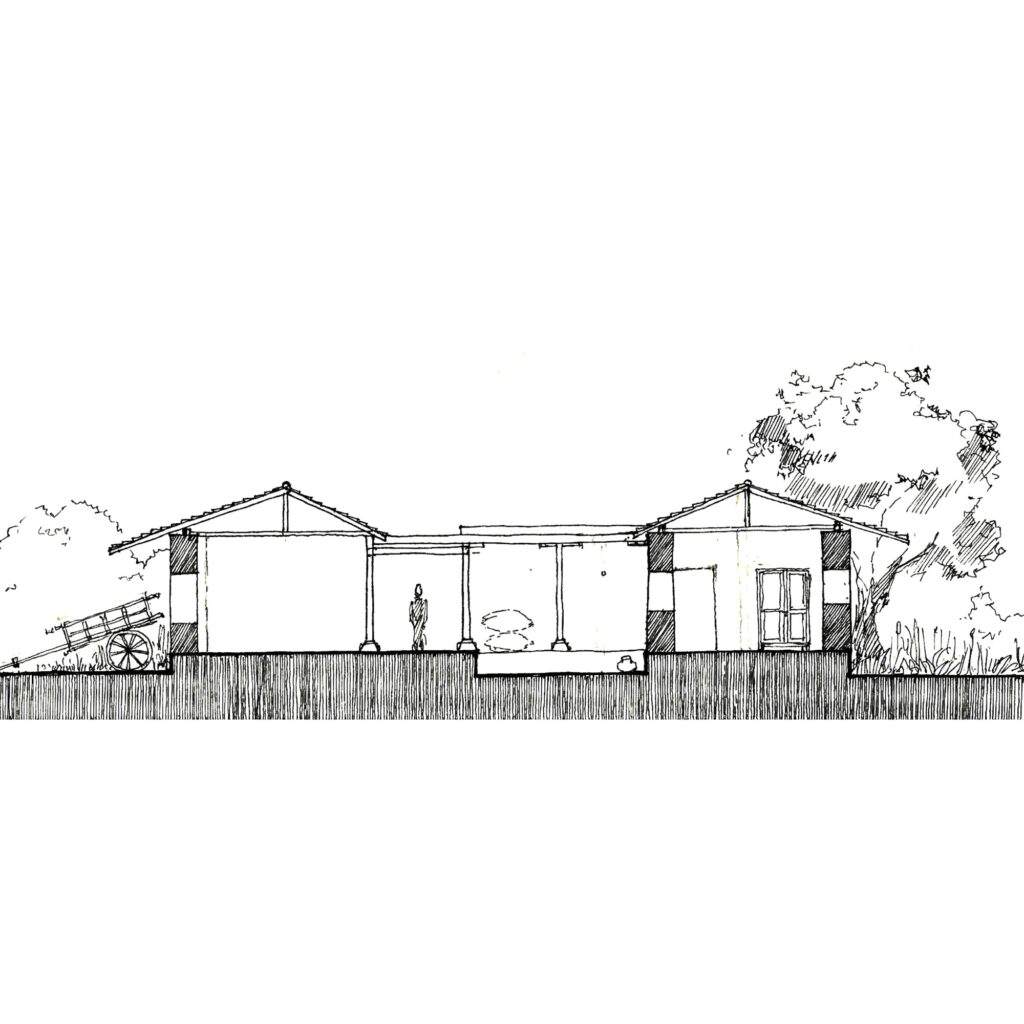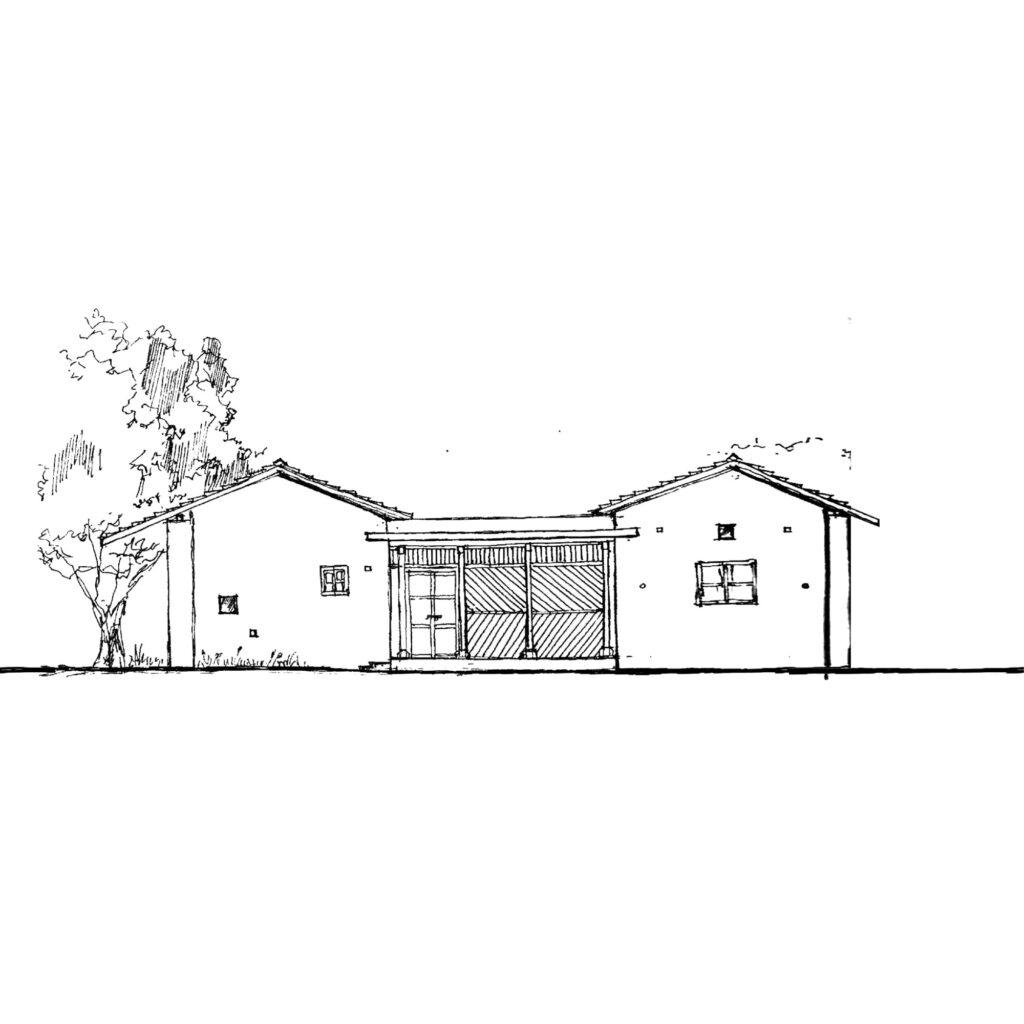 About illustrations and drawings
The illustrations shows various stages of construction unfolding, from the initial foundation to the meticulous detailing of the building's features which tells a story of craftsmanship and traditional building techniques that are implemented.
The drawing incorporates Ahirani words, the local language of the region, to annotate building materials. This enriches the drawing by connecting it to local construction practices and bringing native wisdom into everyday architecture.
Gallery
Project Facts
Client – Pranjali Borse.
Team Shoonya – Ar. Sayali Andhare, Ar. Yogesh Kurhade Er.Darshan Joshi (Earth Consultant )
Contractor – Anna Mohite
Carpenter – Dattu Anna Kuwar
Hand drawn drawings – Ar.Gauri Deshpande
Illustrations by – Tanvi Dubbewar
Photogrpahy by – Shoonya Collaborative