India is a booming economy. Economist says that if this century should belong to India, then the growing cities need to develop their infrastructure so as to sustain the projected growth. This is particularly significant when the Government of India (GoI) has already proposed 100 smart cities spread over the entire plinth of the country.  It means that the profession of architecture is likely to be in significant demand, as it is today and more than 500 schools which produce herds of young architects year after year will be further under pressure.  Most of such schools and curriculum that they offer is quite obsolete and do not address the needs of the profession or the industry. Hence the need to look at the blending of architecture and technology to prepare professionals to fit into the construction industry much faster if we need to progress.
While many schools offer architecture program, there are hardly a few institutes that offer architecture technology as a single degree program in India. However, this program is gaining momentum world over, and one can see that the major construction companies globally would prefer to employ them rather than just architects who have very little engineering knowledge within the course of study of architecture.
It is the time that the Council of Architecture (CoA) and All India Council for Technical Education (AICTE)  would look at the possibility of encouraging schools to have specific engineering and technology streams to help promote architecture programs to offer more job oriented options to the students who undertake such programs. In the meantime, it is important that the curriculum of architecture program in most of the 500 schools need to be revamped as it has become obsolete and lacked industry preparedness. 
The Chartered Institute of Architectural Technologists (CIAT) based in the UK defines the profession as follows:
"Being a Chartered Architectural Technologist is a varied and diverse occupation. Chartered Architectural Technologists lead the technological design within architecture between concept innovation and reality. You can set your practice, provide a full architectural design service and lead projects of all shapes and sizes from start to finish from new homes and hotels to shopping centres and football stadiums. You will play a pivotal role in the construction process and be complementary to other Chartered disciplines in the built environment sector. 1
The big question is that whether the CoA would be willing to recognise this profession or jointly promote such collaboration between architecture and technology in consultation with AICTE. There are many different issues between these two validating bodies which come under the Ministry of Human Resource and Development, and the profession is aware of this fact. It is the time that this conflict could be seen as an opportunity by both the validating bodies to nurture a new program which can help support to build new India as per the vision of the Modi government.
In my earlier essays, I have written about how the architecture program itself needs to be revamped to make it 3+2 years program which can produce undergraduate degrees  like Bachelor of Architecture Studies (BAS) and or Bachelor of Architectural Technology (BAT) which can be three years and from there, a student can either take a break to work or pursue post graduation in Architecture or Technology like M.Arch or M.Tech.  The present system of a five-year program is obsolete, and almost all architecture programs in the UK, Australia and New Zealand are with the 3+2 year pattern where the student undergoes a professional course at postgraduate level.
Architecture program all over the world has gone through changes and is more focused towards technology but not in India. The pedagogy is nearly 100 years old and has failed to produce leadership in design and building of our cities.  There is no such institution of international standards and that surprises everyone in the profession, even though the country boasts of having iconic works of architects like Le Corbusier and Louis I Kahn, after our independence in 1947 and to build "modern" India,  the fact remains that many of our first generation architects were the protéges of some of these masters.
As a practitioner and an educator of architecture for more than three decades, I have seen that the students who choose to study architecture are brilliant minds and have shown extraordinary creative abilities. But I have also seen how this brilliance turns into disillusionment when they complete the course as they are unprepared themselves to face the reality of the profession. I also believe that technology infusion will give greater confidence among the students and a choice for them to understand that architecture is moving towards technology as that is where the future is. In this context, the CoA needs to look at the reality on the ground and take a drastic step towards refining the curriculum which will make the future architects more technology equipped. But in the meantime, a program on "Architectural Technology" would a good beginning with a recognition by CoA and AICTE.
---
http://www.ciat.org.uk/en/careers/What_is_a_Chartered_Architectural_Technologist.cfm
---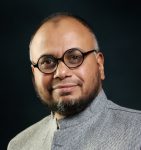 Prof.Jaffer AA Khan, (RIBA., RAIA., FRSA., AIIA), is an Architect and Educator, based in Auckland New Zealand [email protected] – Presently running a studio at the University of Auckland.