One joined architecture to escape the conventional Engineering Medical domains; the other was drafting elevations on a drawing board from the age of 10- our search for promising young architectural practices of India took us to the National Capital, where young practice flYingseeds is being helmed by Abhinav Chaudhary and Kakoli Bhattacharya, two young architects with diverse experiences.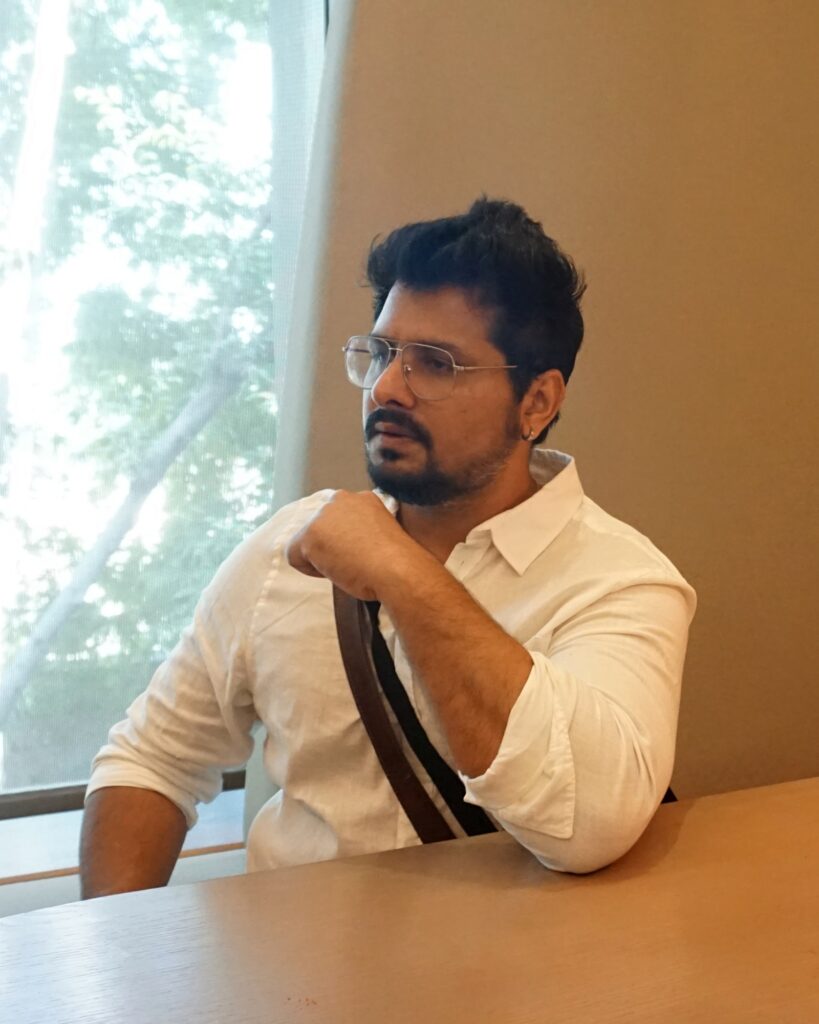 We first reached out to them with the knowledge of their varying professional experiences and the curiosity of translating this into one practice. But, a shared love for nature, a drive to design breathable buildings and explorations with materiality and technology- conversations disclosed much more as we went behind the scenes to discuss it all with this dynamic practice.
The dichotomy
flYingseeds was established in 2015 by Abhinav Chaudhary in Delhi as a pragmatic initiative by "free-spirited architects". With the joining of Kakoli Bhattacharya in 2016, flYingseeds today has evolved into a versatile architectural practice, handling projects of varying scales and typologies.
The two Principal Architects and Directors, sharing common aspirations and approaches, come from varying backgrounds and experiences- where it took a year in college for Abhinav, who joined architecture to escape the Engineering and Medical domains, to understand a design school, Kakoli was already visiting construction sites and drafting elevations on the drawing board of her Architect father from the age of 10!
But both were brought up by artistic parents- a commonality that became their biggest influence.
You are inquisitive, observant, innovative and a problem solver. The experience of the first architectural creation back in college- the process of transformation of a mere idea of a sketch to a functional scaled-down physical 3d model, communicating the expressions infused through design analogies while developing it wall by wall, initiated the fission chain reaction of the creative mind to explore the world out there!

flYingseeds
At the professional level, Abhinav's experience with new, bold and innovative architecture and Kakoli's exposure to heritage, adaptive reuse, green materials and unconventional construction practices for environment-conscious designs have shaped flYingseeds into what it is today.
Getting to Know: Faces behind the Practice
Abhinav started his professional career with InFORM architects, Bangalore, and later joined Mo:fa studio, New Delhi. His time with the latter- a young and bold architecture studio with the zeal to create innovative architectural projects using cutting-edge technology and the latest software, saw him head projects of vivid scales.
Kakoli trained at Jaisim Fountainhead, Bangalore, where she learnt innovative ways of construction with green materials. She extended her experience with sustainability at Earth Institute, Auroville, where she worked with natural materials. She has experience in progressive, alternative building practices of Didi Contractor and has worked with ASI and INTACH, heading projects of built heritage and adaptive reuse.
The confluence of varying experiences and similar intent
flYingseeds is the confluence of these diverse experiences, aspirations for the future and a love for nature! Abhinav and Kakoli, in their own words, are avid travellers and nature lovers. They believe in integrating architecture, technology, materiality and nature as an ever-evolving idea based on relevant factors every project has to offer.
One may call it progressive, contemporary, environmentally conscious architecture, where we follow distinct perspectives to understand the real concerns connected to the deeper realms of people and place. We are enthused to create breathable buildings where natural light and air penetrate deep to accentuate the quality of the spaces and use the materials in their most intrinsic form to intensify and celebrate the visual and tactile senses. We see every project like a unique seed sown that germinates into a distinct organism every time!

flYingseeds
Ethos, approach and a fascination with parametric!
Amid growing environmental concern and the increasing impact of climate change and global warming, flYingseeds identifies as a conscious, sustainable practice- customising sustainable materials and construction techniques infused with required computational design techniques, if needed, to optimise and accomplish the desired quality of built efficiently.
We constantly look out for indigenous architectural materials and keep creating prototypes on-site. We encourage our teams to participate in various workshops for hands-on experience for impregnating the potential skills of the building materials and techniques.

flYingseeds
Clubbing indigenous materials with technology intervention, the practice actively explores new parametric and computational techniques- tools to simulate the intent and idea.
The results (of parametric and computational techniques) are awe-inspiring and of human wonder. The human brain can imagine but is not equipped enough to process the complex generative patterns inspired by nature or devise a kinetic climate-responsive intelligent façade, where enormous data is to be simulated constantly. We believe that digital synthesis has to soon move beyond conception and modelling to automated intelligent complex systems for advanced innovative structural strategies and response to optimisation for programmatic, climatic, and geographic requirements along with the inclusion of light, air and living nature to the built environment.

flYingseeds
Challenges and Struggles
India and Contemporary Indian Architecture have limited exposure to parametric technology. But, the practice considers India to be the potential bridge between the East- where sustainability has traditionally been a way of life, and the West- whose technological intervention can contribute toward increased efficiency and optimisation for a better built environment.
We see India, though still far from adopting modern technology vis-à-vis our native practices, research-intensive material possibilities and construction techniques, as the convergence of digital and indigenous ethos and philosophies.

flYingseeds
While Indian Architecture, as a whole, might still be far from adopting this balance, flYingseeds continues to work toward it. This approach has brought with it its share of challenges.
There will always be new challenges to be dealt with in every new project when solutions to the problems are inferred unconventionally- the resistance is real and inevitable. We have been terminated from several projects as we refuse to accept indifference and ignorance. This incurs emotional and professional losses in the process, but we choose our concerns and craft over the whims, fancies and insecurities of the funding aid of the project. We learnt to say NO- this is imperative to do in the formation years to decide the course of your practice philosophy.

flYingseeds
But, in six years since its establishment, the practice has also successfully executed projects that initially did not align with its client's vision.
It (Architecture) is a cause with many more essential concerns than just building for the client! The Sunrise house is one of the many projects where we did not compromise our idea with the chaos of the client's mind- as often they tend to fall prey to irrelevant information, intervening the most when the project is vulnerable, undergoing its metamorphosis and is only partially baked! This a delicate process- an architect needs to deal with these polarities- there are times when the integrity of the design has to be protected.

flYingseeds
The practice, which was recently awarded 'Best Young Practice' for 'Spaces for Working' at the Young Architects Festival, held in Calicut (organised by the IIA, Calicut chapter), considers this successful execution of an idea into built reality as their most rewarding achievement.
Awards like these (Best Young Practice) are a milestone and certainly give us the courage to keep undergoing the risk, dreaming and serving our concerns for creating and innovating progressive, environmentally and socially conscious, comforting architecture. However, the biggest award is executing the idea successfully as a built reality and enjoying the 'process of making'!

flYingseeds
Reminiscing these instances, the practice talks about its aspiration to maintain and improve on this rhythm. They continue looking for inspiration from senior architects, such as Gurjeet Singh Matharoo and Anupama Kundoo, and several emerging practices, especially in Southeast Asia.
We intend to be a more collaborative, inclusive, diverse space for the exchange of vivid creative minds, more conscious with concerns towards the environment & ecology of the space, social fabric, and scarcity around us.

flYingseeds
Highlight Project: Practice's pick
Rock Face Project- Ranjit Resort | Status: Unbuilt
"We got the opportunity to explore, synthesise and articulate the relationship between the built and a site with a strong natural context- How nature becomes the foreground and the built amplifies and embraces the environment created with the existing natural features."