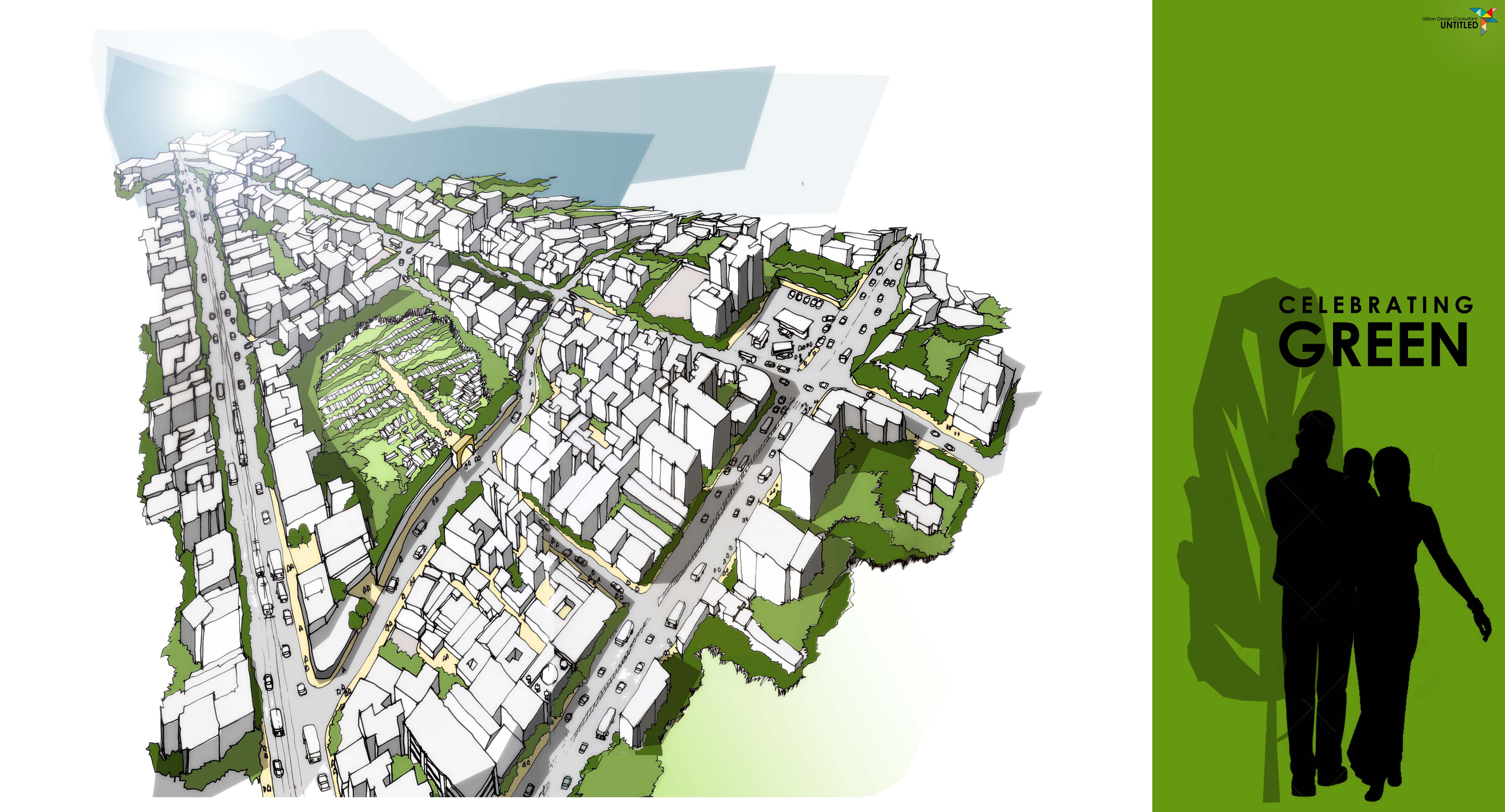 Urban Conservation has become an integral part of development for cities like Kolkata which has a rich historical background. It is considered as a process by which the material, historical, and design integrity of humanity's built heritage are prolonged through carefully planned interventions. But how should we conserve? Does it really mean reconstruction of ruined built heritage and recommending restrictive use of such heritage properties to assure its safety in future? The answer is No.
The ideology has been changed & it says that the success of urban conservation lies upon strategies to engage communities more and more by making people aware and proud of their heritage. Since 2014, Untitled Research Studio (URS) has been working on a mission called, creating 'Places for Hope', which started with a community-led urban renewal initiative in Kolkata where the 'Scottish Cemetery' has started becoming a valuable asset to neighbouring livelihood through strategic planned interventions over time. URS was part of a prestigious collaboration among Kolkata-Scottish Heritage Trust (Scotland based charitable organization), Neeta Shubhrajit Das Associates (Project Architect) & Banipur Sahayog (Social Development Agency).
The Scottish Cemetery at Calcutta was established in 1820 catering to the specific needs of the large Scottish population in the Kolkata area. These Scots, including soldiers, missionaries, jute traders and businessmen were attached to numerous enterprises in the area such as the headquarters of the East India Company, and the administration of the British Raj, whose capital was here. The cemetery has over 1600 headstones and monuments, some of Aberdeen granite, but many of brick and lime with marble tablets. The Register of Interments in the Scottish cemetery records the names of the many hundreds of Scots who died far from home and are buried there. Well over 90% of the names are recognisably Scots – names like Anderson, McGregor, Campbell and Ross – most of the others are Bengali, like Banerjee and Mukherjee. After independence the condition of the cemetery started deteriorating as a 'Place'. In 2008 the Kolkata Scottish Heritage Trust (KSHT) was set up as a Scottish Charity to commemorate and build upon the historic links between Scot land and India. Restoration of this cemetery was identified as their first priority & till that the programme has been significantly suffering primarily because of anti-social behaviour – principally theft, vandalism and the illegal dumping of rubbish. It was realised that neighbouring Indian community does not want to take care of this valuable asset as they can't find a suitable reason to relate themselves with a 'Scottish Heritage' property.
Proposal:
Henceforth, the urban renewal programme at Scottish Cemetery was initiated in 2014 as an effort to revive the history with a progressive approach. It is an annex attempt of integrated conservation endeavour at the cemetery with a mission to promote a managed clean green space in and around the cemetery with active participation of local community.
The programme also aimed to progress towards the stated goal with hand holding support from government agencies like- Kolkata Municipal Corporation, Police, Environment and Health department. The goal is to create safe and hygienic green urban space for the city and the community around Scottish Cemetery.