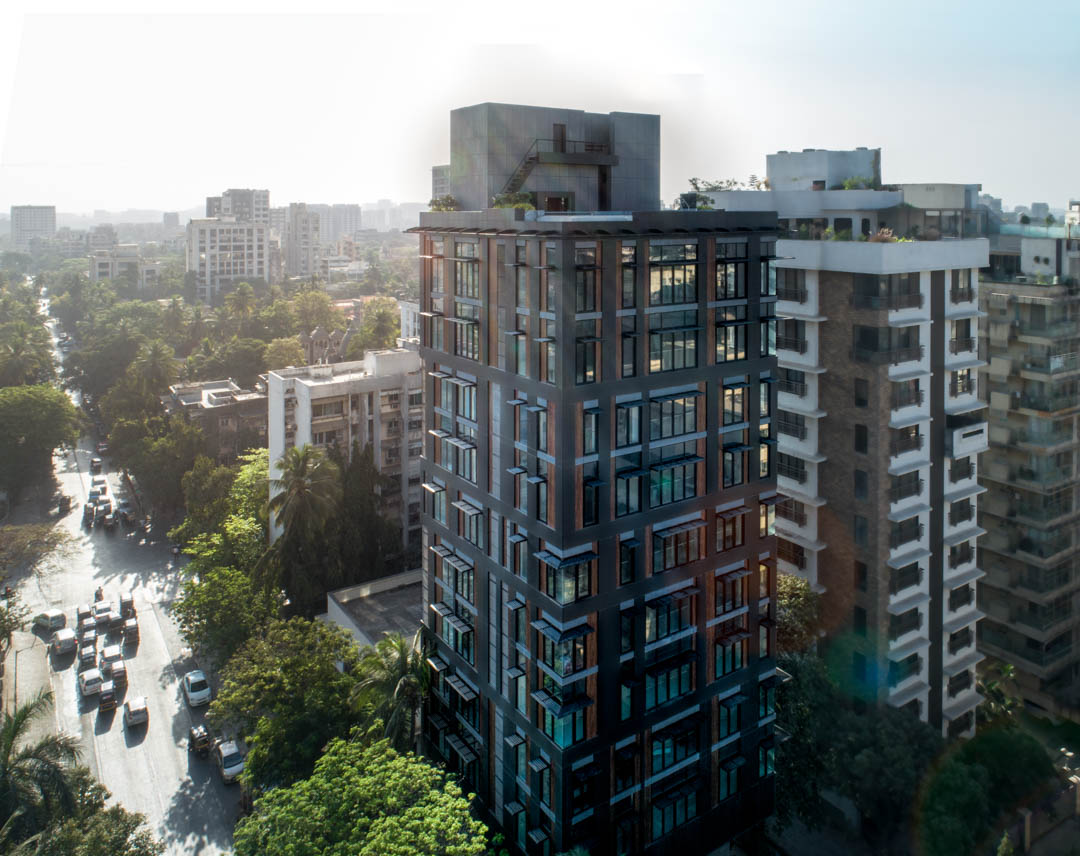 76 South Avenue is a luxury residential building in Bandra on a plot of 5317sq.ft.having one 3 bedroom apartment of 1420sq.ft.per floor, with the top two floors being a duplex penthouse. The apartment orients towards the west, with the living room and the two main bedrooms overlooking into the direction of the Arabian Sea. The terrace houses an infinity pool, along with an intimate entertainment zone.
The primary material employed is a stark palette of black and gray zinc, punctuated by warmer panels of parklex.  Constructed in layers at different planes, the outermost – the black layer visually structures the façade, with setback horizontal bands in gray and vertical bands in parklex fragmenting the controlled format, resulting in an irregular façade. The four planes altogether work in unison and take up a total width of 5 inches.
The design intent was to disguise the repetitive and standardized nature of the program within the envelope, and allow for a structure with a variated skin.