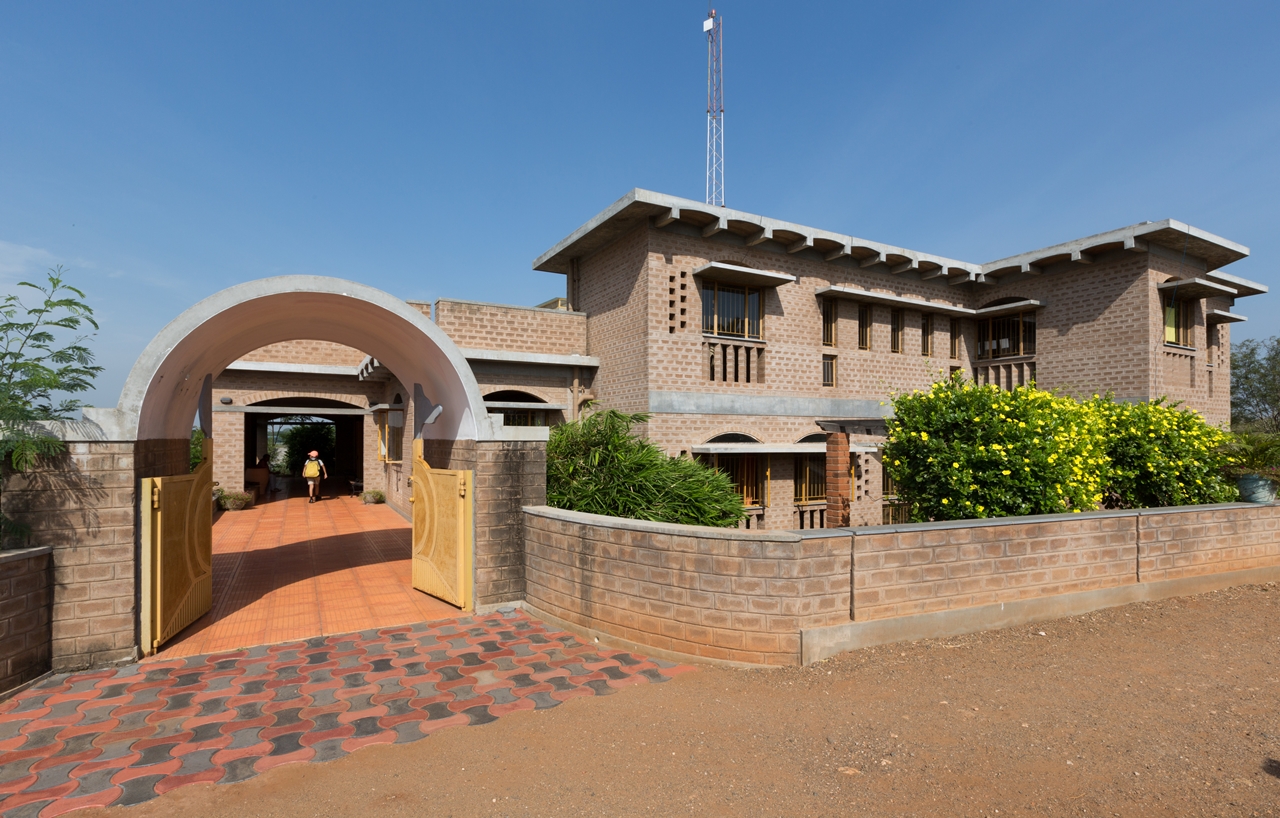 Project Description (Biome Environmental Solutions):
The brief was to follow the intent of Waldorf system of Education but be within the bye laws laid by the Tamil Nadu Board of education. Waldorf system stresses hugely on child centric education wherein more impetus is given on mental, spiritual, physical and psychological than only the academics. So while conventional classrooms are provided there is ample space and details added to make the kindergarten and primary wing, which is the present first phase, to accommodate and encourage activity based group learning. An individual classroom has three spaces- a space where teacher leads with the blackboard and seating, circled areas where group activity occurs with walls provided with facility to hang works of children and nooks which allow for individual contemplation.
Play is a very important part of the system. Coimbatore being a hot climate play spaces have been brought in within the building too thereby making them accessible to children at all times. Caves and unusually lit spaces like through jalis allow for explorations and creation of fantasy. An open air theatre within the interior environs encourages the children to create impromptu acts. While a learning space is created we tried new to stretch our boundaries of exploring the ecological issues.
Since basements as classrooms were not allowed we decided to get the classrooms as well as play spaces to be close to 1.5 meters below the road level whereby the soil for construction was sourced. The entire roof's water is harvested and stored as well as recharged. The building is completely accessible by a ramp. It is day lit and ventilated passively.
Project Facts:
Principal Architect: Chitra Vishwanath
Team members: Anurag Tamhankar, Sharath Nayak
Structural Designer: Mesha Structural Consultant
Photographer: Vivek Muthuramalingam