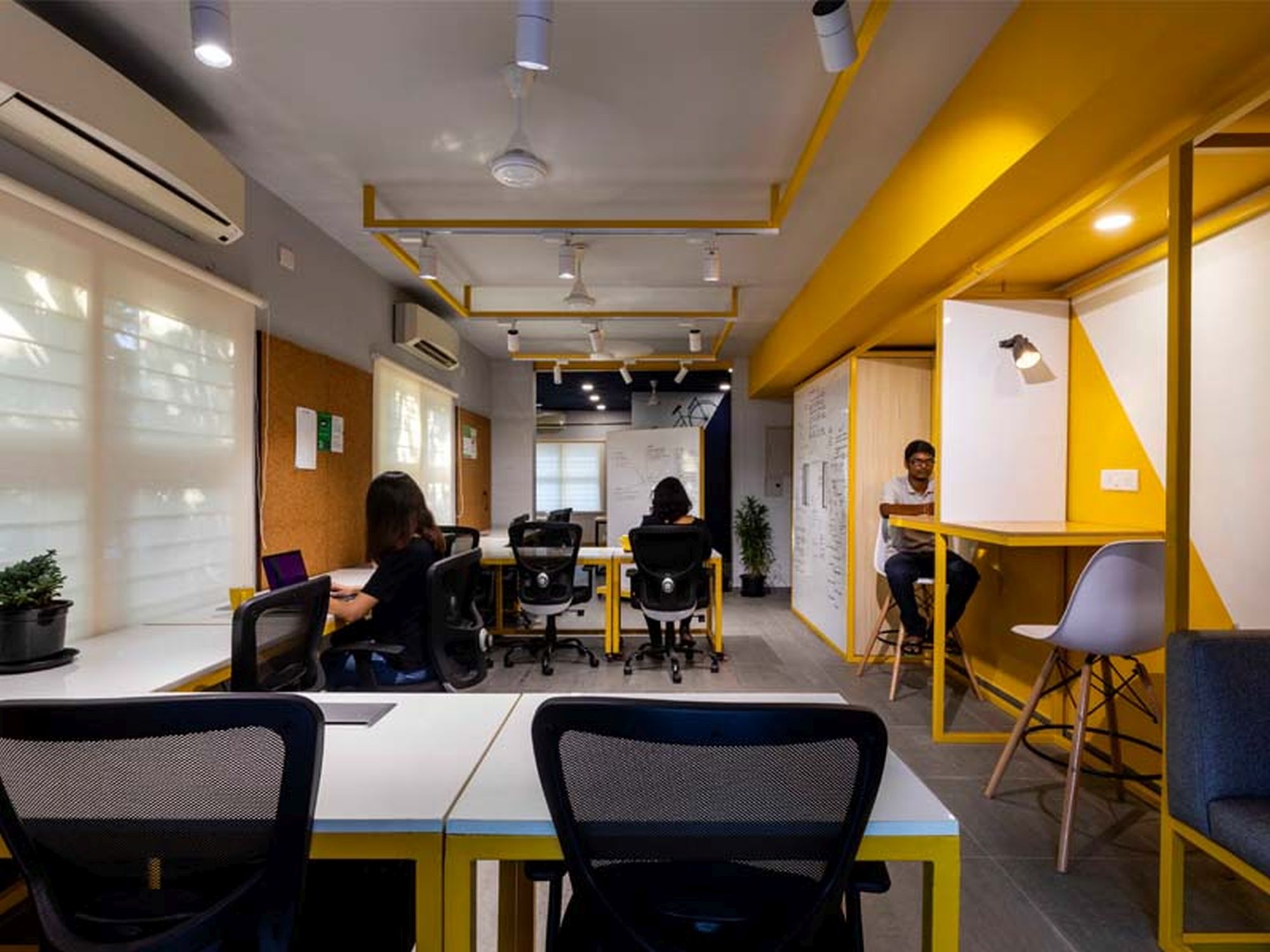 The workplace as we know it today is the result of explosive creativity stretching the traditional rules of the workplace in the past, where hierarchies, social politics, and a general sense of rigidity prevailed. In today's world, an office has the possibility of looking so many different ways.
This design for Kabadiwalla Connect, a young promising waste-management company in the city began with a need for achieving high levels of productivity in the workplace and had to accommodate the client's need for diverse working patterns. Flexible workspaces are the future of offices, promoting productivity and happiness by encouraging the organic exchange of ideas between employees.
We had a compact space of 600 SFT. to work with and had to accomodate a multitude of programs within it. Our brief was to design a space that would be a workplace, an art hub and a stage for performing events, as the need arose. We chose to custom design the furniture in such a way so as to enable the clients to clear the space completely whenever needed and have an open floorplate; and also such that art shows could be held with the same set of furniture pieces. The space now enables both social, collaborative spaces and activities, as well as private heads-down work. Writable surfaces, pin-up surfaces, mobile discussion units and mobile work tables with plug n play options are some of the elements we've included within our design to facilitate ease of work for the team. Our colour palate is a vibrant yellow paired with a deep rich indigo, that would draw the visitors into the space.
Project Facts
Area : 600 SFT.
Typology : Interiors, Workspace
Status : Completed
Year : 2019
Design Team : Shruti Omprakash, Dinesh Kumar
Execution : Studio Context Architects
Location : Chennai, India
Photography : Phosart Studio