In this post, under the series of articles titled 'Architecture — Disconnected?',  Dr. Shashi Bhooshan talks about the relevance of architecture today in the society.
---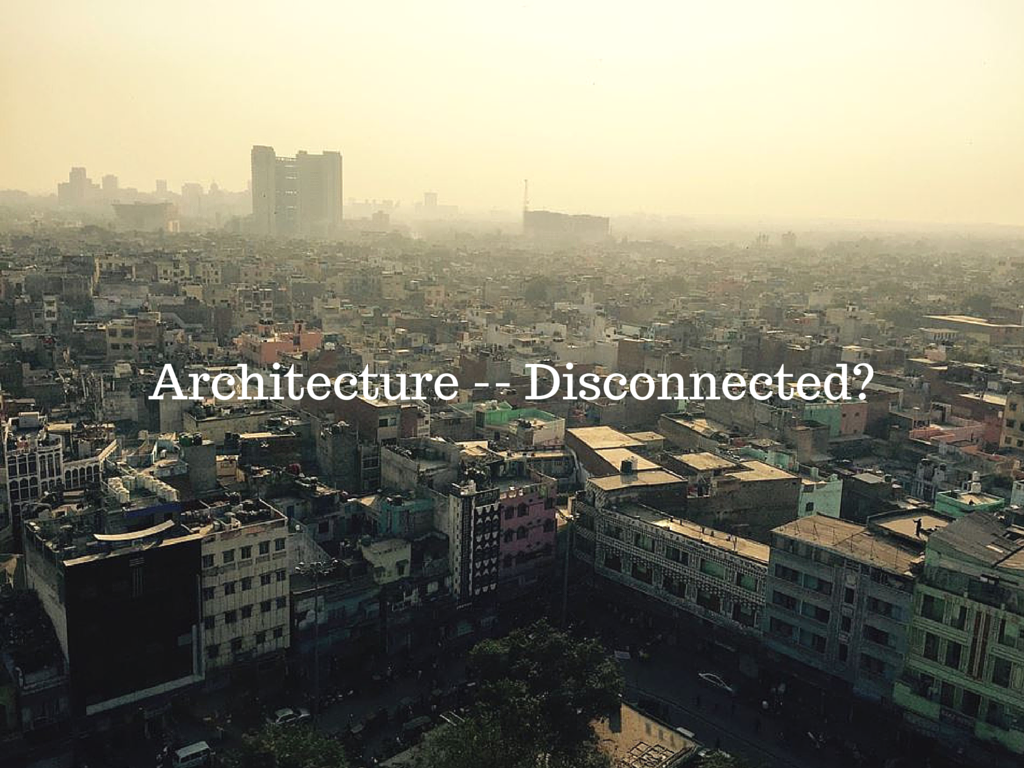 Q: "As a profession, you think architecture has completely distanced itself from people at large? And, if it is only accessible to the elite?"
Reply:
It is difficult to agree with the statement fully, yet it is true as much as the case of any other profession in the contemporary economy.  It is a problem of the system as well as the profession.
Today's society continues to be layered and different layers co-exist, neither efficiently nor without friction. Architecture as a vocation serving the powerful to establish their supremacy over others was like all court productions of art, music and literature that were often subservient to religion as well. Pleasing the ruling elites and producing for them to their appeal was the basis of aesthetic development. Democracy and different systems of economy and the consumerism have not changed it much. The folk traditions existed in art and as functional production for everyday living, architecture always had that role. And there existed a healthy link between high design tradition with the folk vernacular. However, the high design profession hardly acknowledges that. It is always meant to serve vanity.
First, the definition of architecture itself is in confusion. We are confronted by the raised middle finger of Frank Gehry. With an obnoxious gesture, he recently dismissed 98 % of all architectural productions as something coming out of the other end.  It summarises the arrogance of the few  claiming to represent the  only few doing anything worthwhile for humanity; mostly, as critics say, creating spectacular spectatorship, showy, self advertising, and hollow. Rest are all just buildings. Not worth talking about.  But that rest constitutes the world. This hiatus between the majority of ordinariness and the high design architecture is not going to go away soon.  Do we have a theory which can connect the ends of high-design tradition, bordering the art and the habitat-space- tradition of the vernacular, craft and the folk often considered outside the profession of architecture itself?  In squatter settlements, villages, small towns. Stupid places standing in the way of march towards smart cities. How do we transcend these? That stupidity swarms. We cannot ignore.
The general understanding that goes with all global practices is similar. It takes on architecture as an aesthetic activity on a specialised elitist social realm of public spaces, like commercial spaces, galleries, museum, transport hubs, or campuses, in the post-Fordist network economies.  That attitude ignores most of the countries in the world. Within India, it ignores more than half. The theory and concept of architecture that is largely taught in most academic and professional courses relate to this super simplified global elite attitude. The purpose of education is to create architects who can fit into a system that provides a lively hood.  No further questions.
The profession has thus become incapable of taking larger questions of inclusiveness. Even when it deliberates such issues, it is done  in a lopsided way to include all constructions legally under the purview of the professional architect.  This is to take away the folk traditional way of freedom to build.  There are also arguments by environmentalist and the folk – traditional – vernacular-heritage promoters, sometimes supporting each other almost to the point of wishful utopia. Is all traditional architecture naturally evolved most suited to be adapted? Unfortunately the conditions that promoted a slow evolution of traditional folk culture and architecture no more exist, especially the number of people and matching resources.
The profession as it has evolved recently with its tag on the real estate and building management systems do not seem qualified to fit in to the traditional architectural evolution. Folk culture by nature cannot be professional. Here is where we need to think of community architecture which is folk culture only in spirit but is a hybrid built system evolved with quasi professionals and not by the high design professionals alone; a system that is guided by evolving codes of design.
Lefebver writes of a healthy society in which everyone would rediscover the spontaneity of natural life and its initial creative drive, and perceive the world through the eyes of a painter, the ears of a musician and the language of a poet. .. art would be reabsorbed into everyday which had been metamorphosed by its fusion with what had hitherto been kept external to it. "

Henry Lefebver, A critique of everyday life, Kindle, 2014
This is the essence of aesthetics in everyday life and should apply to everyday architecture as well.  In a healthy society links between of high design and every day design would be strong. If they are truncated and diverse, there is something wrong.
---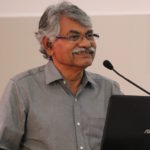 Dr. B. Shashi Bhooshan is an architect and planner, with over 30 years of experience in planning, design, teaching, research and consultancy. He has been a consultant to United Nations and a visiting Professor at Universities and colleges. His practice, BSB Architects has won several awards for projects in various categories.