Project in Collaboration with: Architect eSou
The City of Suncheon, South Korea, held the Suncheon Art Platform architecture competition in 2016. Through a competition, the Old City neighbourhood was to be rejuvenated with an art square and an art centre. The proposal includes the new Yeonja-ru, a visitor centre, and an art centre. The art centre will serve as a venue for cultural interactions between Suncheon's residents and visitors. The Suncheon urban tour will start and end at the visitor centre. Suncheon Bay-inspired topography makes it possible for there to be a continuous public platform for culture. The competition saw participation from over hundred architects from across the world.
Studio MADe, an architectural firm based in Hyderabad, won the competition with their entry, The Hidden Cloister.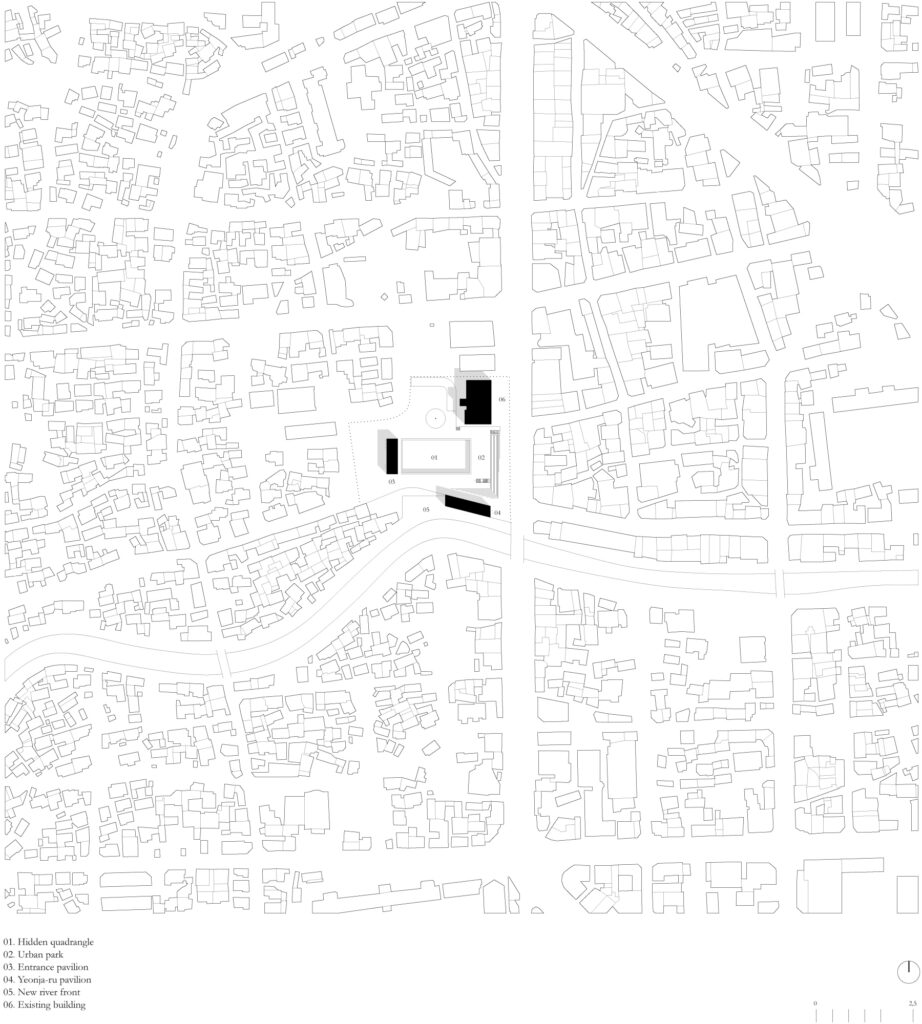 The project seamlessly connects the historic city and the river, serving as a public threshold while approaching the old city. It also acknowledges the need for green spaces in urban contexts by providing space for dense plantations on site.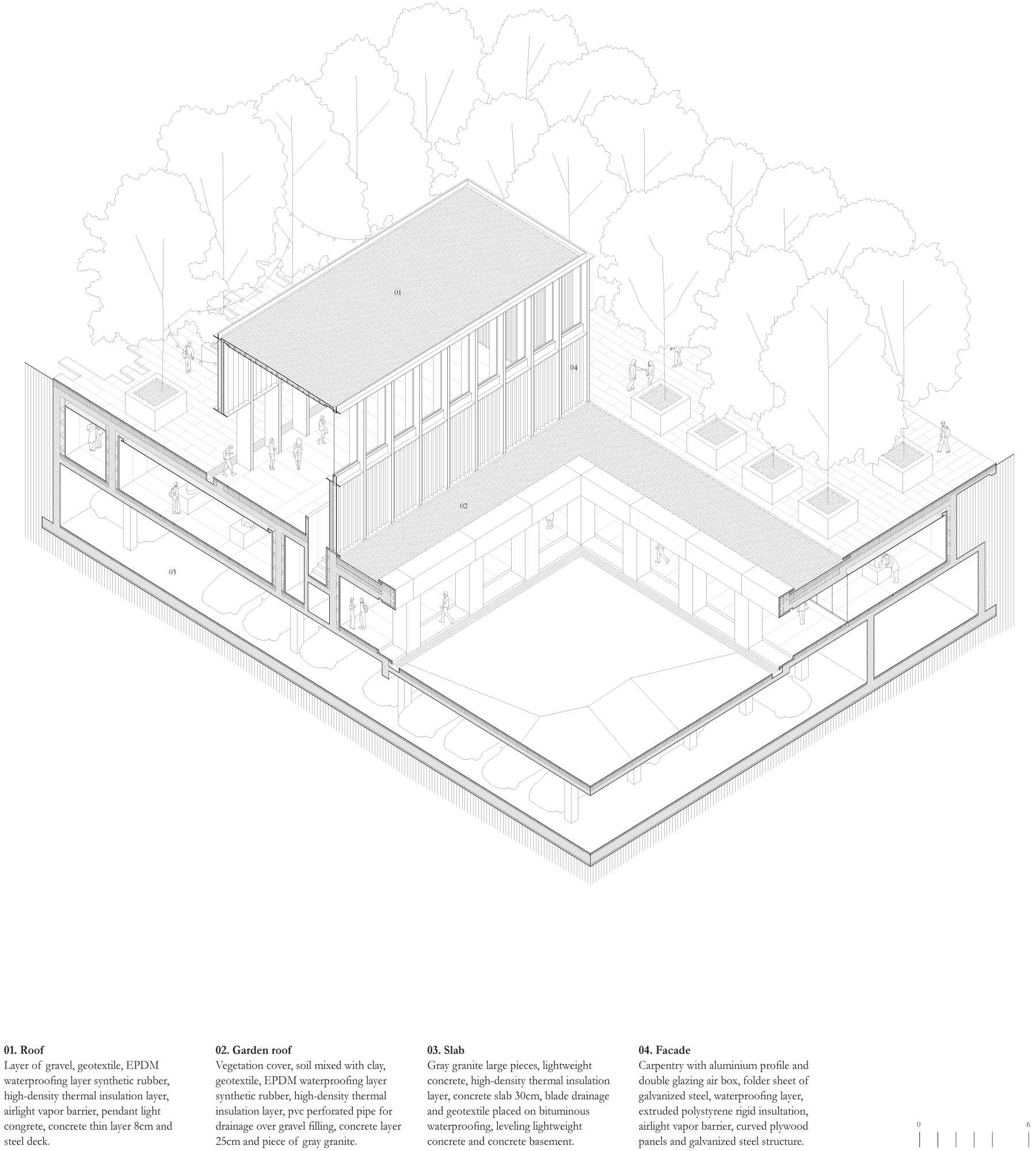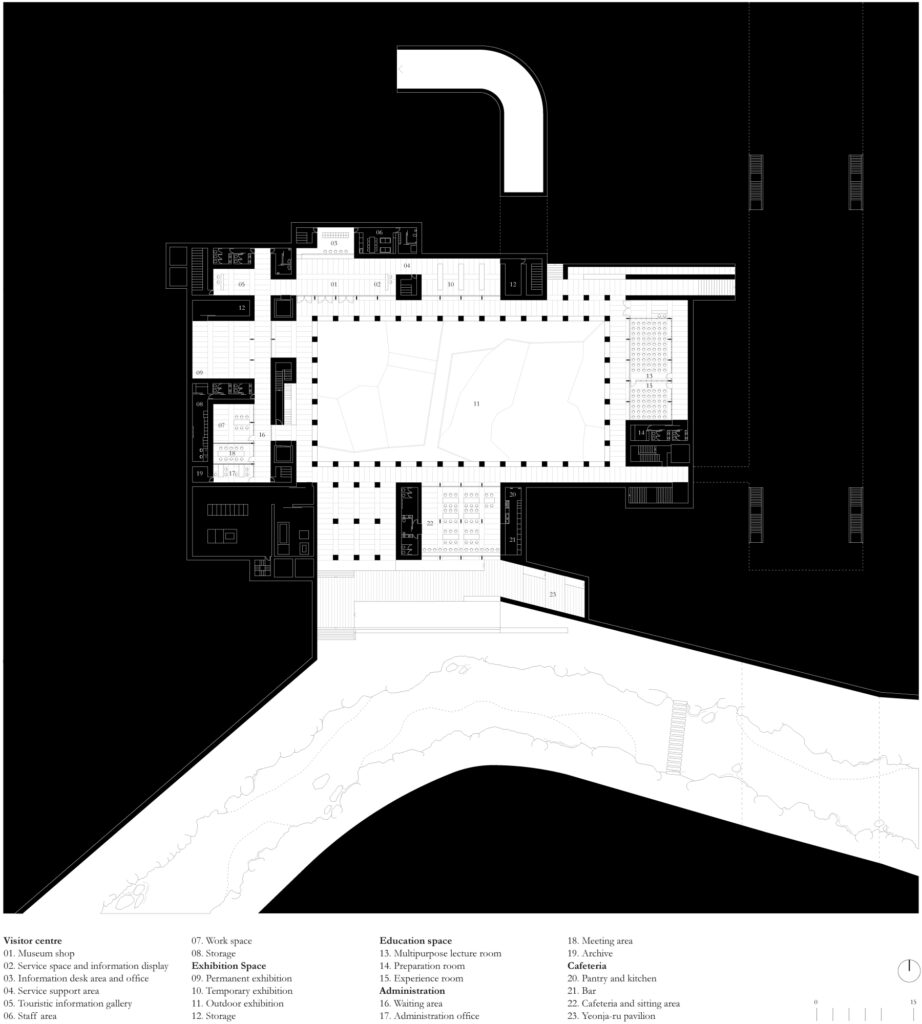 Derived from traditional Korean architecture, the building's architectural design and proportioning system utilises the conventional measurement 'ka', which equals 3.60 metres. It allows the possibility of adding underground rooms when required. The heavy granite base and light steel pavilions atop creates a contrasting material experience.
Drawings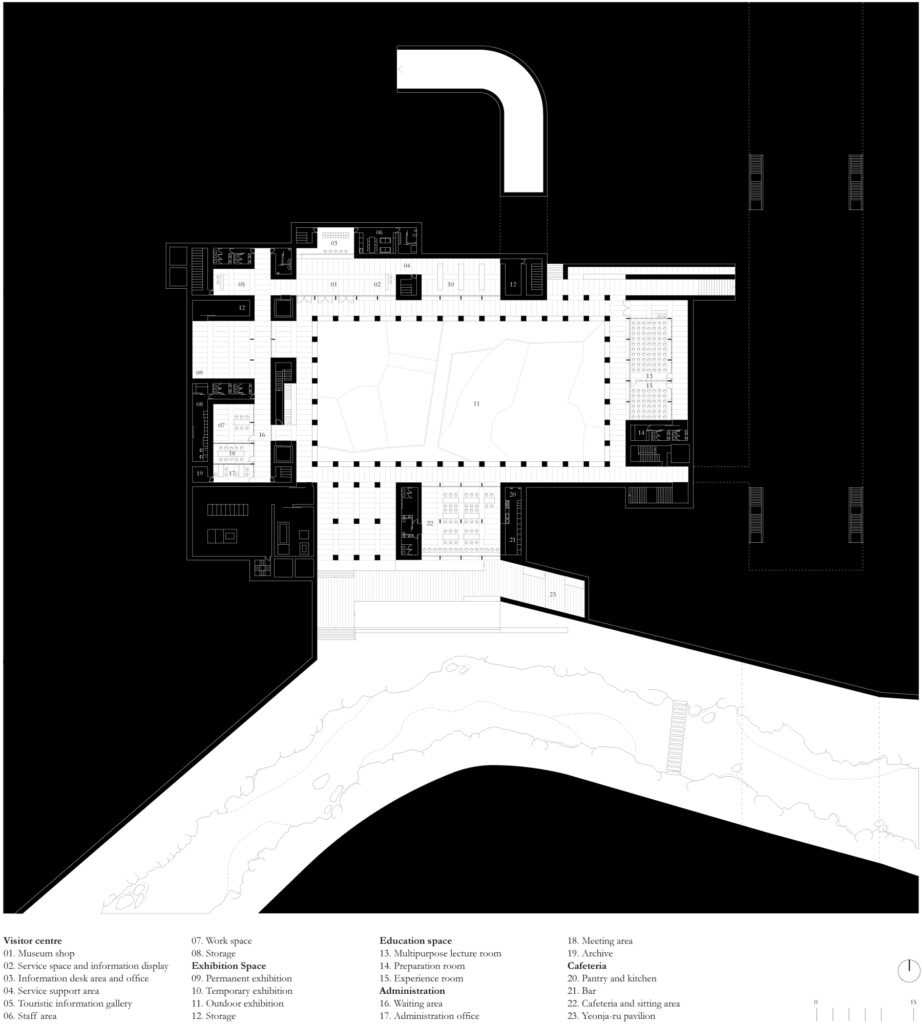 Model
Project Facts
Location: Suncheon, South Korea
Client: Suncheon City Council
Typology: Art Centre and Museum
Year: 2016–2022
Size: 5300 m2
Status: Completed
Collaborators: Madhusudhan Chalasani, Mario Galiana Liras, Mario Yanez Aller, Carlos
Gonzalvo, Bharat Kumar, German Muller, and Niharika Sanyal.