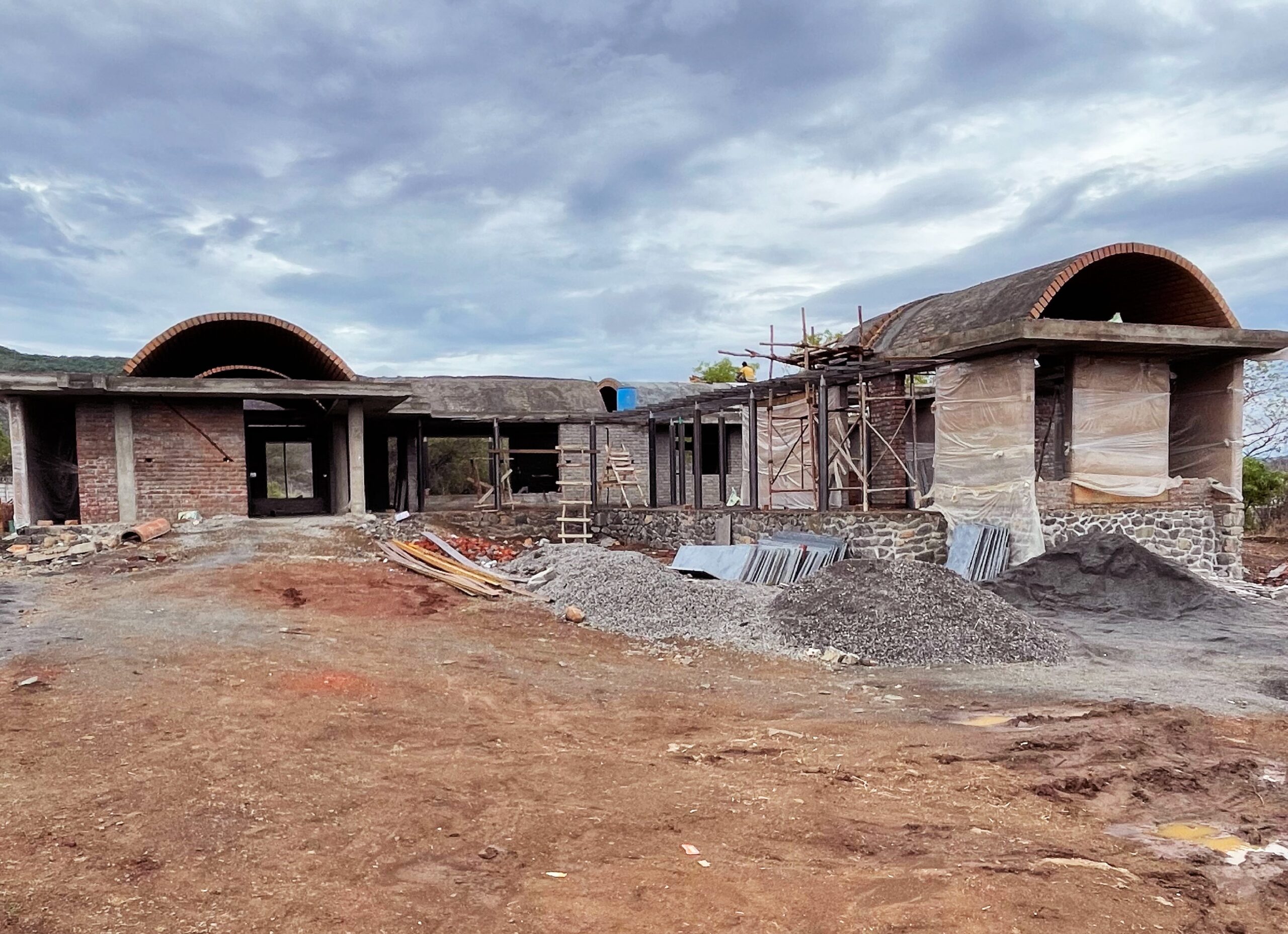 Studio Mannina, Kamshet, Maharashtra designed by Doro
Set in a 15-acre rocky contoured landscape, a studio and a house for a potter were to be designed. With the hills and vast open farms around – the site has a strong sense of a layered agrarian landscape. Taking a cue from this the project is conceived as an extension of this landscape and articulates the program with associated spatial qualities with skill-intensive making processes.
The core program i.e. the studio is layered with courtyards, verandas, spill-out spaces, and spaces for "nothingness" that reminisce associated spatial qualities and ways of working from days spent at the pottery studio at The Golden bridge pottery, Pondicherry. The movement and routine in and around clay are imagined at each step of the design development. The spillovers and the spaces of nothingness contribute to the self-involvement and reflective processes, while also providing room for social and programmatic adaptations.
These experiences and site cues are also carried forward in the house, which stands at different levels spread on a contoured part of land overlooking in the mountains, while creating thoroughfares and smaller pockets within the built to experience the landscape around. A large influence on the architectural design of the house comes from studying patterns of ways of living in their current house and spending time with them.
The site transforms dramatically across seasons. The blissful monsoons rejuvenate the land and fill the water as much as lakes whereas summers are harsh and dry with little traces of vegetation. These lakes are a result of consistent and conscious efforts of the clients towards conserving water that the monsoon brings sustaining the 15-acre land through the summer. Along with that, a large number of Miyawaki patches were planted on site a few years ago, which has started creating a living ecosystem of its own. These ecological sensitivities were continued as a part of our design process, while consciously planning out the rooftop rainwater harvesting system along with strategies for the recharging and conserving groundwater.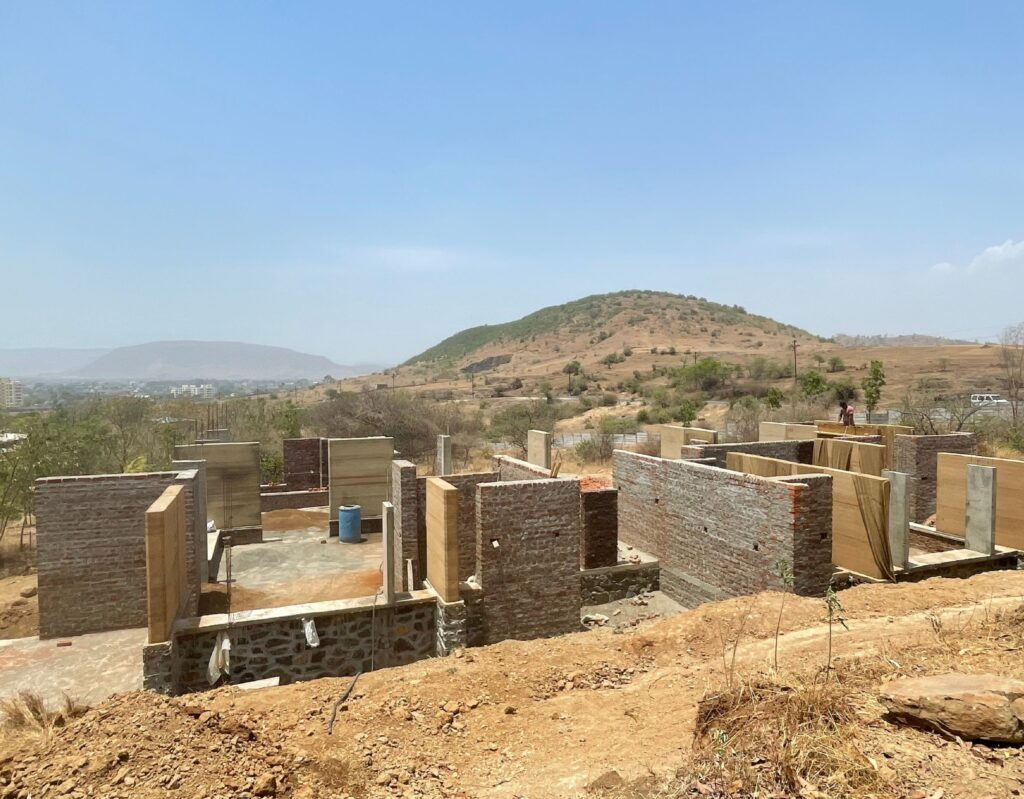 The construction processes and building language adapted some local sensibilities of stone construction with more skill-intensive methods of rammed earth construction and vault construction. The building is evolving with time and has started withstanding seasons and is reflective of the availability of resources and skills in its making and physical existence.
Gallery of Studio Mannina
Drawings
Project Facts
Gross Built Area- 600 m²
Project Location- Kamshet, Maharashtra
Design and execution team- Naomy Parikh, Khushi Makwana, Sonal Parikh, Saumil Patel,
Aishwarya Singhai, Qutubbudin Unwala
Structural consultant- Bhairav Patel, Strucart Design Consultants
Rammed earth and vault construction- Madhavan and Team
Contractor- Infra , Furkaan