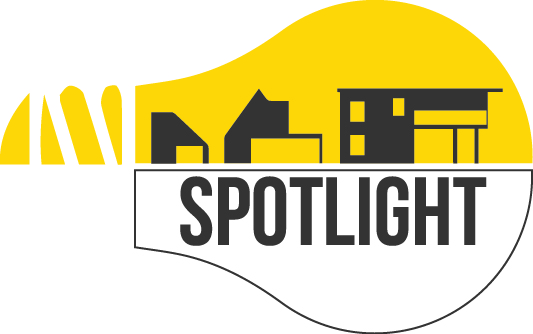 In the absence of any communication exchange, especially in the design world, a new initiative SPOTlight will help young Indian architectural firms garner the visibility that they deserve. SPOTlight is an initiative that will open up avenues for emerging architectural design studios to get visibility both nationally and globally. The opportunity allows the studio to avail complimentary services from both Andre Fanthome Photography and Epistle Communications for ONE ARCHITECTURAL PROJECT.
We love what we do and we'd like channel our capabilities to showcase great talent and help you get recognized for the work that you do.
National Academy Award winning photographer André Jeanpierre Fanthome, sees more architecture than most architects do as he continues his romance with the built environment. With a clientèle that boasts the biggest players in real estate and architects all over the country, Fanthome has established himself as a leading architectural photographer. His unique approach to photography reflects his journey as a creative professional over the last three and half decades. Together with his work at Naughts & Crosses, a multi-disciplinary visual design studio, Fanthome strives hard to enthuse and encourage the younger generation of design professionals. (www.andrefanthome.com)
Tanya Khanna, Founder and Director of epistle communications, is an architect with over a decade of global experience in Corporate Communications and Strategy within the Architecture, design, real estate and media domain. She has helped design practices garner worldwide media attention for key projects, aid new business acquisition, win awards and improve internal practices for sustained development. Bringing together technical know-how, innovative insight and a pragmatic approach founded on industry experience, Tanya offers strategic communications expertise in line with business aspirations through epistle communications. Epistle is a Communications Consultancy providing bespoke, strategic consulting services for architecture, design, planning and allied disciplines. (www.epistle.co)
ELIGIBILITY CRITERIA
Indian architectural firms
Less than 10 years old
With a team of less than 10 employees
TIMELINE
Deadline: September 30th, 2017
HOW TO APPLY
Submit a 10-20 page PDF with relevant photos, drawings, sketches and text pertaining to an architectural project of the firm's choice. Click here to Apply.
WHAT YOU GET (IF SELECTED)
An Architectural photo shoot of a selected project for editorial use. NCR travel costs are included. For shoots of the Projects outside NCR, travel and accommodation costs for photography will have to be borne by the studio.
Strategic planning: visibility, development & brand positioning
Copywriting & editorial service
Project packaging & curation of content
Promotional activities & media coverage
Awards & accolades: identification and creation of relevant award entries across international and national platforms
Lectures, exhibitions & speaking opportunities
Social media engagement: strategy, design and posting
Collateral Development & Design: newsletters, social media graphics etc.
about Andre Fanthome Photography / Naughts and Crosses
For further information, please contact: [email protected]