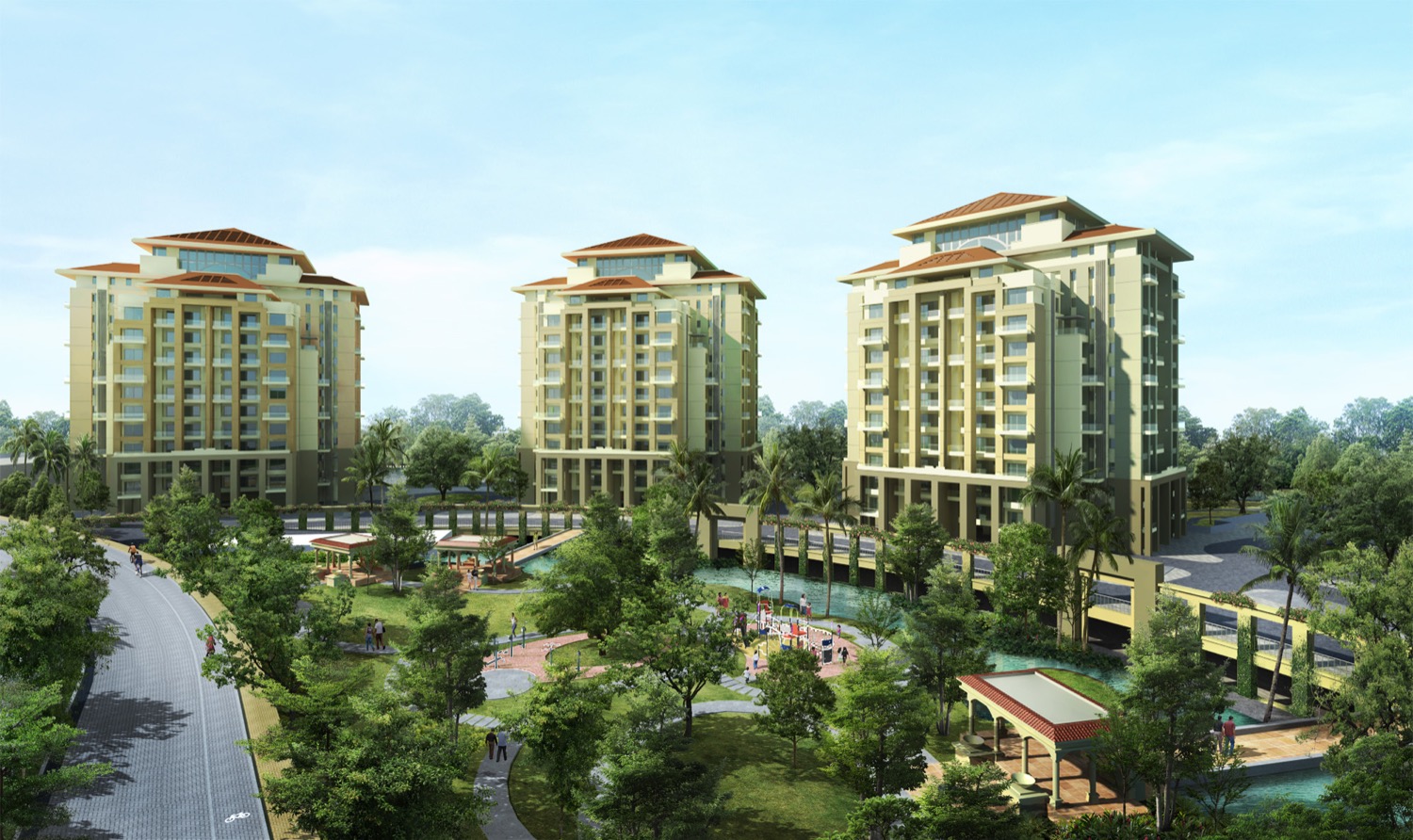 The historical city of Pune is today a booming manufacturing & services hub – with a rapidly growing population of young professionals thronging to the city
The project – at the foot of a verdant hill edged by a stream, focuses upon striking a very sensitive and sustainable balance between 2000 families, and their "nest" – consisting of over 3500 trees, innumerable flowers, birds & butterflies.
The planning of the campus has been emerged out of a series of rigorous work-sessions by a multi-disciplinary team as Master Planners & Architects, along with Ecologists, Energy Consultants, Hydraulics Engineers, Botanists, Environmentalists, etc – in an effort to create a Community that nurtures an entire Eco-system.
Homes are being developed across a diverse range of sizes, scales, types & price-points – from one-bed Studio Apartment, various 2-bed & 3-bed offerings, large 4-bed & Penthouse Apartments on Podiums, as well as 372 sq M & 465 sq M sft two-level Town Houses with their own Gardens & parking.
This population – expected to be around 10,000, will be provided with Amenities that will include an elaborate Sports & Recreation Club (incl. a Cricket ground, Olympic sized Swimming Pool, Tennis Courts, Basketball, Indoor Badminton, Billiards & Snooker/etc), a Medical Center, Play School & Nursery, Bank, Temple, Cycle tracks, and numerous Open Grounds that will allow Open Spaces for all age-groups, and for various recreational, social, and festive occasions all through the year.