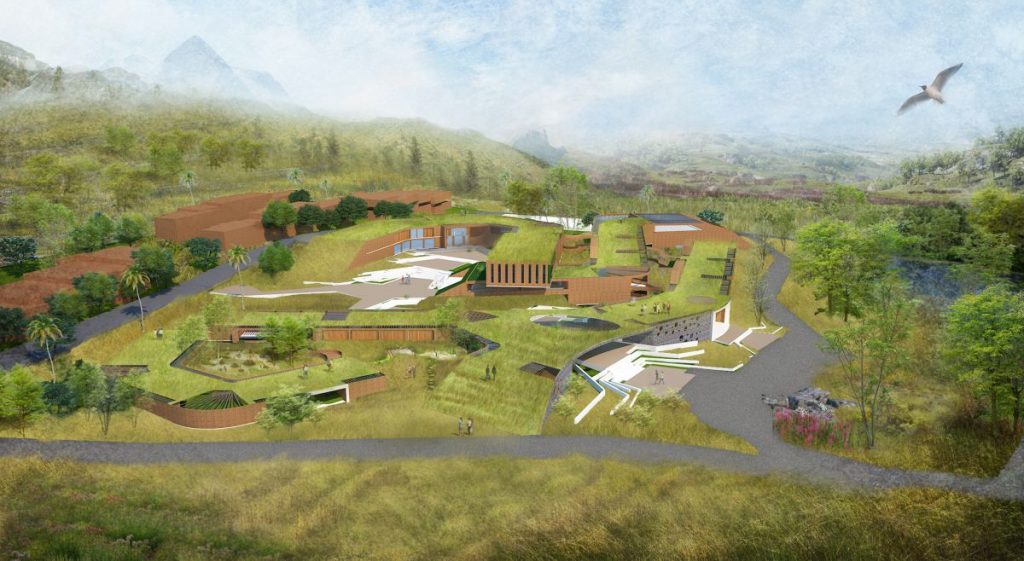 The design is a response to the belief that education is timeless and boundless. It's about contemplating, motivating and interacting. It's without conditions; it can be indoor or outdoor. It has to be porous and by choice. An educational institution though has to network, at the same time it also has to be flexible and prepared for changes and growth. A well-designed school has the power to shape a child's ideology and reform the future.
Set against a lush green backdrop, the structure evolves from the ground and merges with the surrounds. It is a reaction to the existing contours so as to minimize the impact on ecology. The dynamic form twists and turns along the natural contours adding new surprises and boosting the creative minds of the students.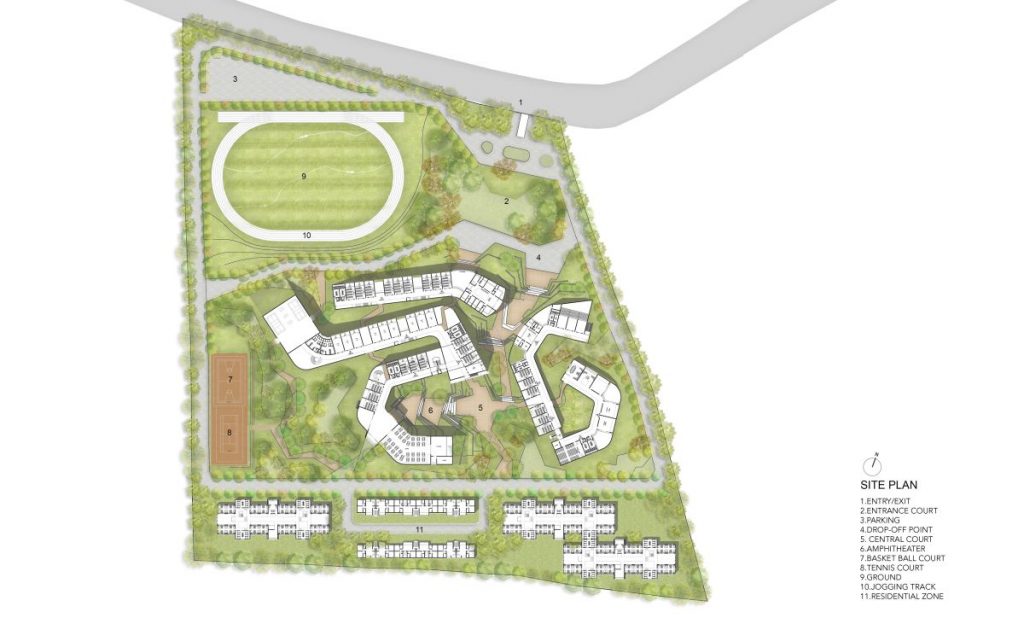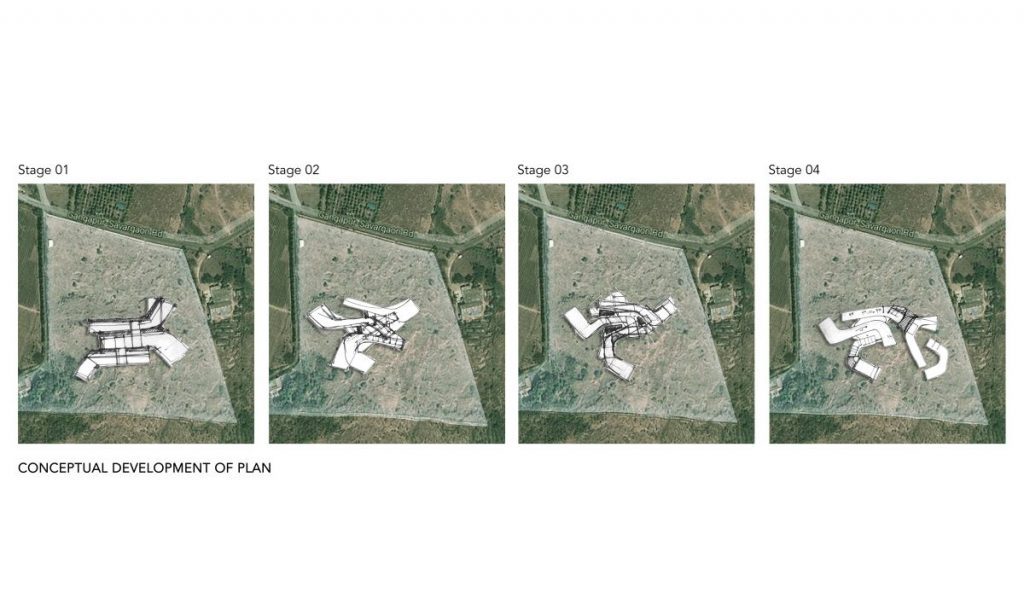 Courtyards, amphitheaters and open-spaces enhance the quality of learning, surge interactions, add life to the structure and help children nurture plants as part of their education.

It is disabled-friendly with accessible green stepped terraces for capturing the dam view.
The library, a house of knowledge that shapes children's psychology and widens their knowledge base, is designed as a focal point and defines the main entry.
Exposed brick renders the building its earthy and eco-friendly character that is destined to grow with time. It is not just for the appearance or outlook of the building that these materials are used, but also for the students to connect with nature and to develop their understanding about how important sustainability is in the present milieu.
Working on the premise of unifying Indian ethos into a contemporary aura, the meticulously snug-fit, clutter-free, climate-sensitive spaces are designed to grow with time.
Facts:
Location: Govardhan Village, Nashik
Principal Architects: Ar. Anagha Patil & Ar. Sanjay Patil  / ENVIRON PLANNERS
Team: Ar. Shrushti Patil, Ar. Akash Suryawanshi, Ar. Jitendra Poon
Site Area: 91314.31 sq.m.
Consultants:  Roots Landscape Architects
Category of the Project: Educational / Institutional
Project Status: Unbuilt