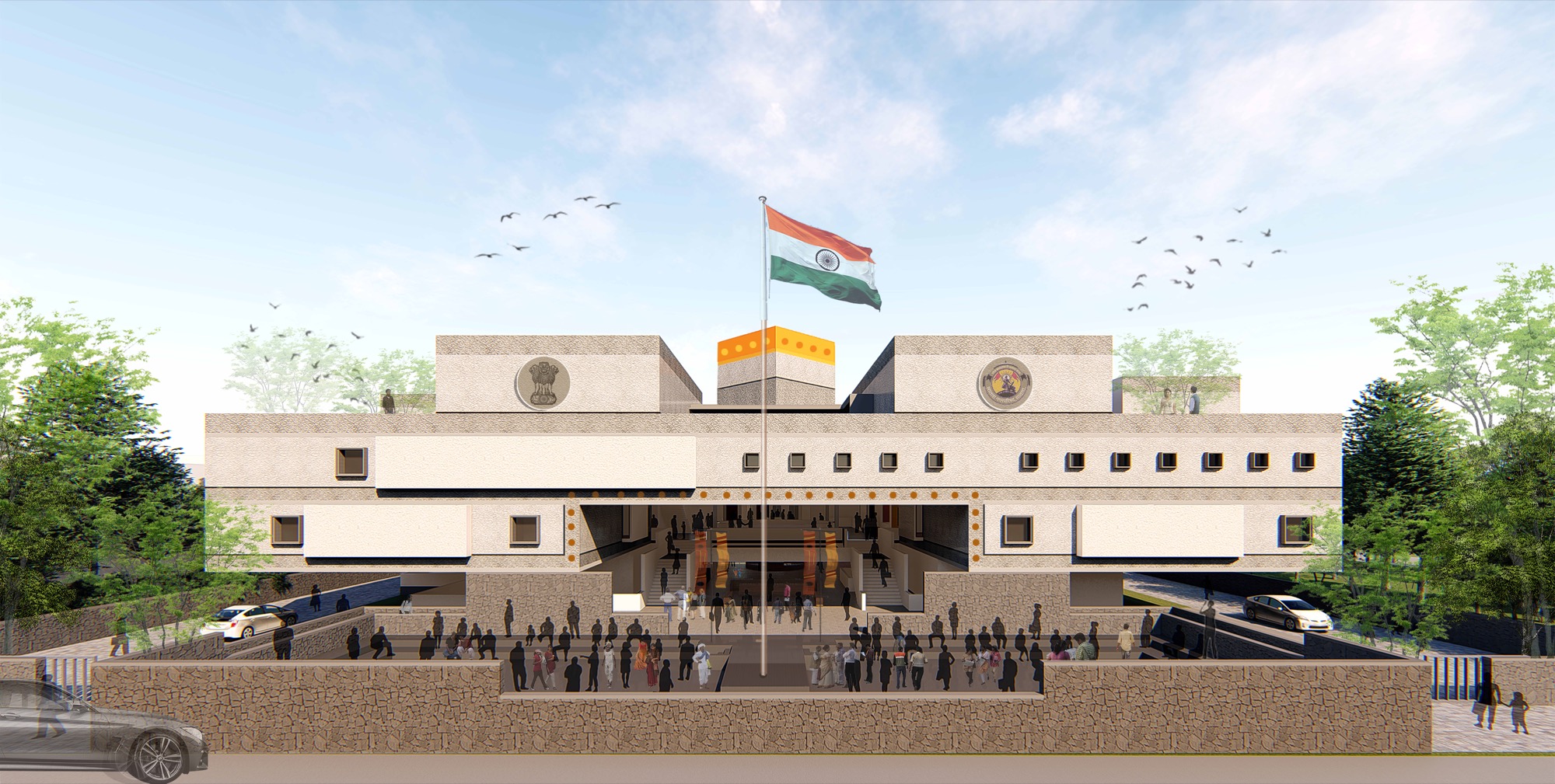 Satara Rajyavyavhar Karyalaya
An administration building for today and the future should have two key components- one, a well-organised system of departments and secondly, efficient connectivity between the people and the administrators.
The following two principles guide the project,
Ashta Pradhan
Connectivity
The Ashta Pradhan was a council of eight ministers that administered the Maratha Empire. The council was formed in 1674 by Chatrapati Shivaji Maharaj. The term Ashta Pradhan literally translates to "the Prime Eight", from the Sanskrit ashta ("eight") and pradhan ("prime"). The body discharged the functions of a modern council of ministers- this is regarded as one of the first successful instances of ministerial delegation in India. The council is credited with having implemented good governance practices in the Maratha heartland, as well as for the success of the military campaigns against the Mughal Empire.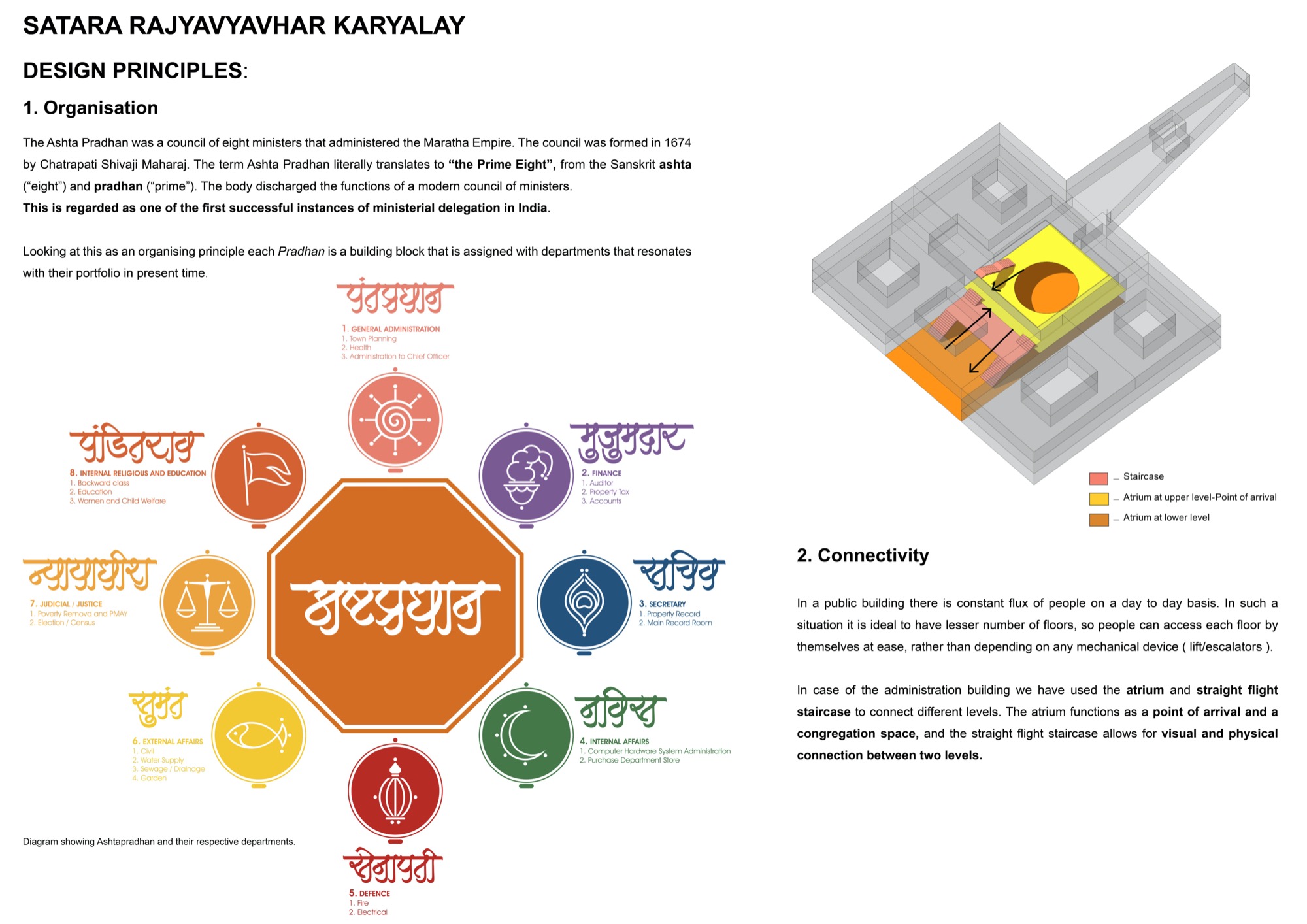 The coronation of Shivaji Maharaj was held in 1674, at the fort of Raigad, in the present-day Indian state of Maharashtra. On that occasion, Shivaji Maharaj formalized the institution of a council of eight ministers to guide the administration of his nascent state. This council came to be known as the Ashta Pradhan. Each of the ministers was placed in charge of an administrative department; thus, the council heralded the birth of a bureaucracy.
Following is the sequence of Ashta Pradhan,
Pradhan – General Administration
Muzumdar – Finance
Sacheev – Secretary
Navis – Internal affairs
Senapati – Defence
Sumant – External affairs
Nyayadhish – Judicial / Justice
Panditrao – Internal religious and Education
Based on today's notions of administration, the 21 departments are subdivided into eight categories. Each Pradhan is assigned to the department that resonates with his portfolio. The individual Pradhan is planned as a building block around a courtyard that resonates with the local architecture of the Rajwadas which is based on an idea of space around a courtyard, where the courtyard creates a microclimate for passive lighting and ventilation and a space for social gatherings.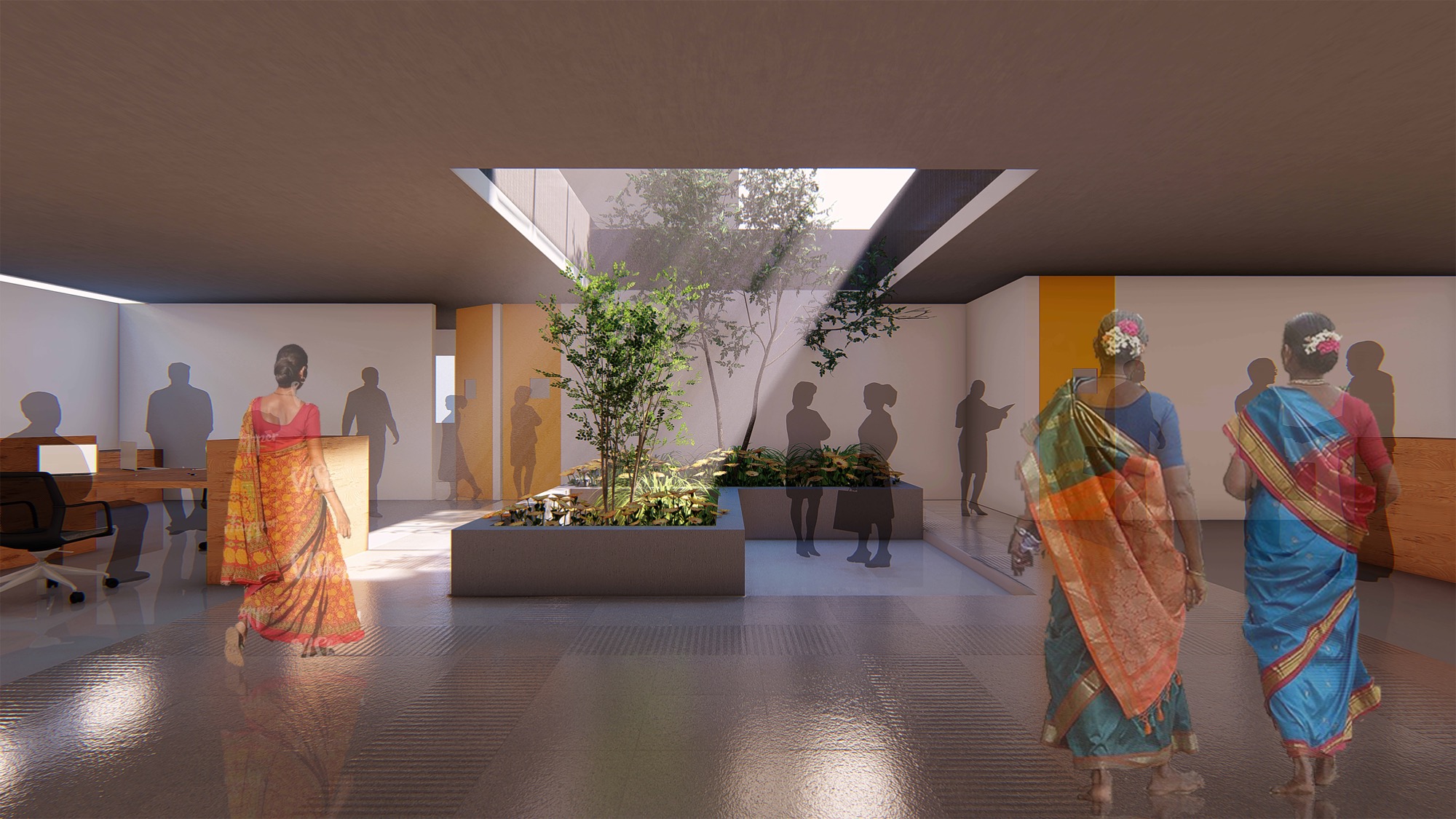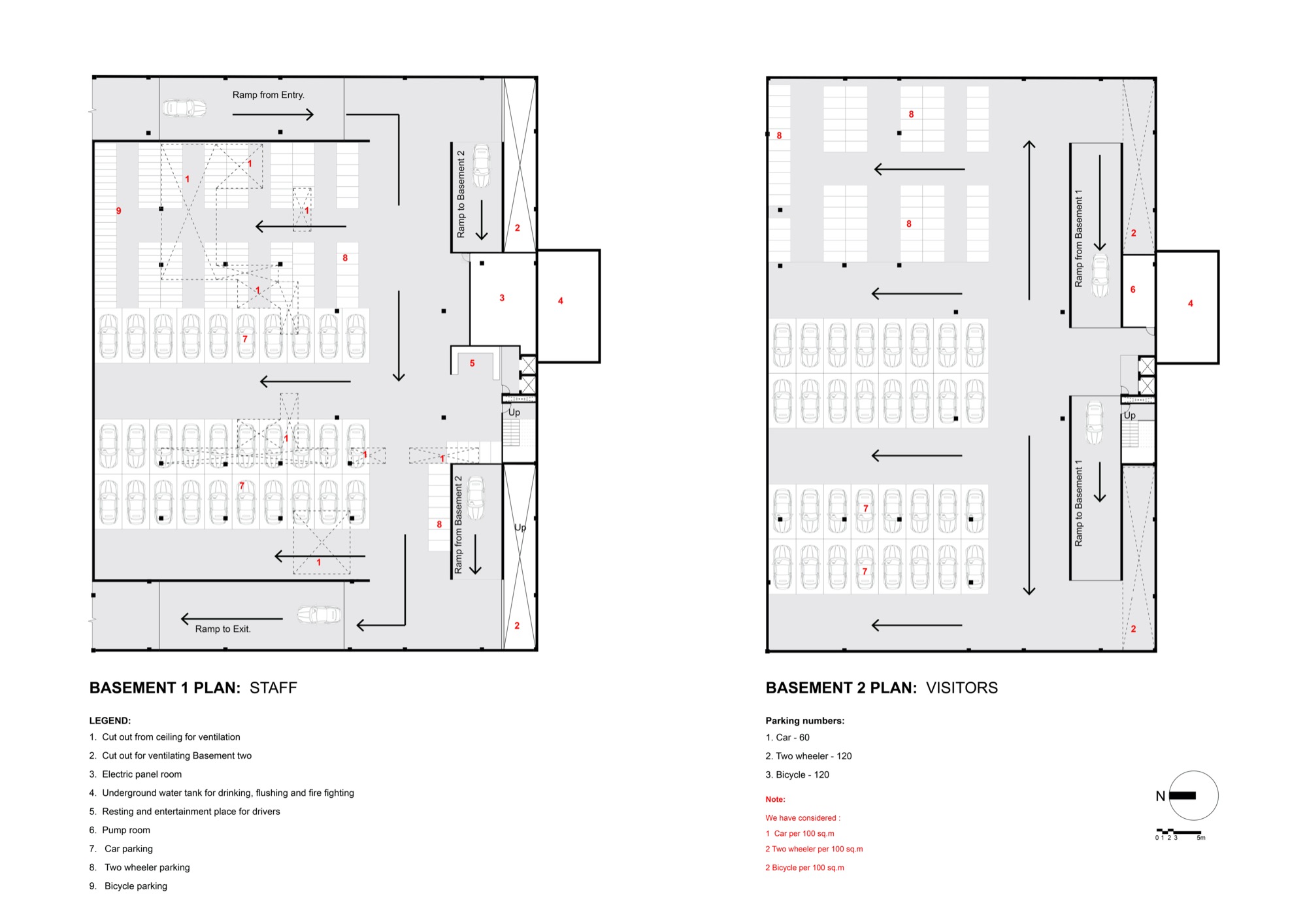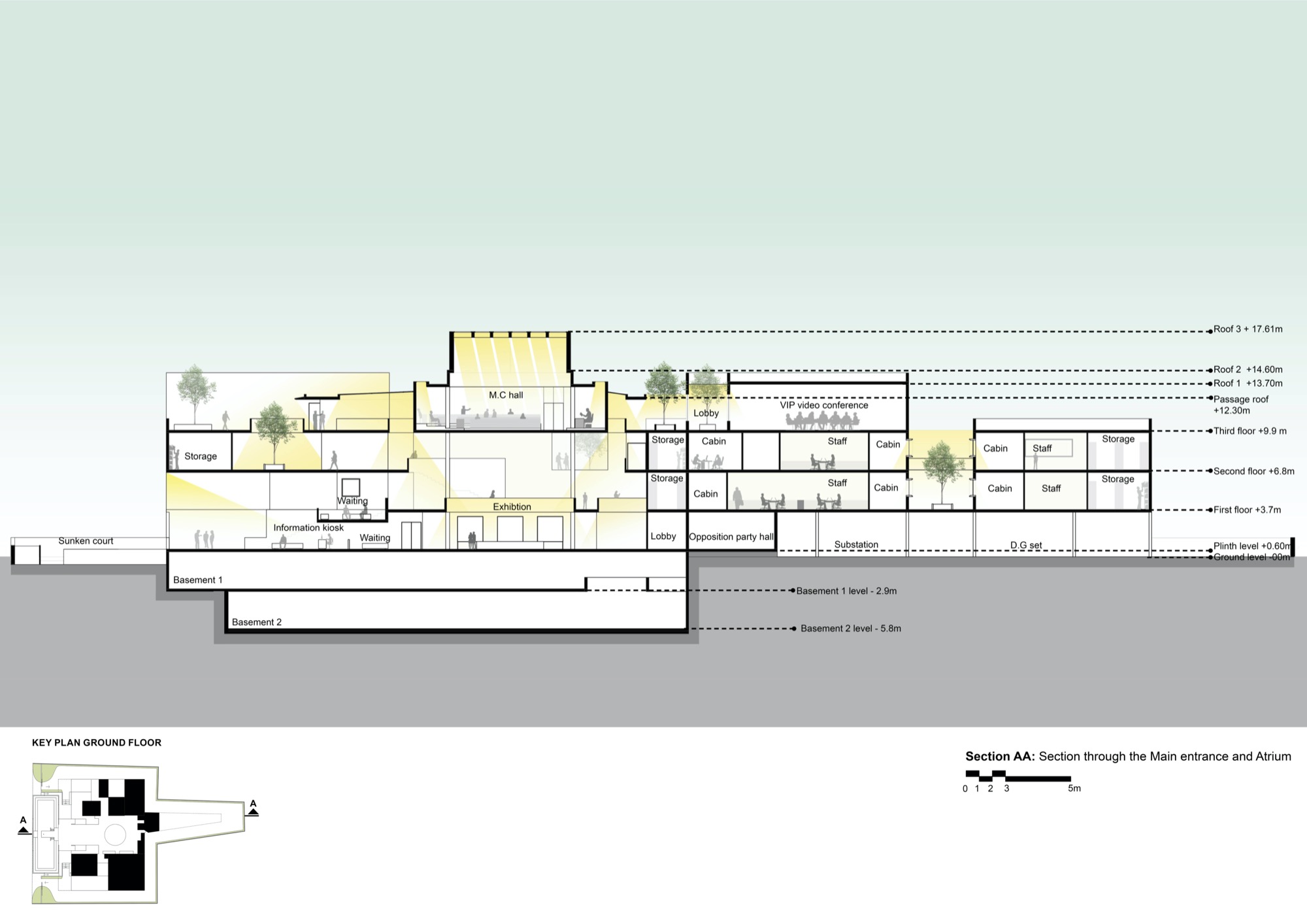 In a public building, there is a constant flux of people on a day-to-day basis. In such a situation, it is ideal to have a lesser number of floors, so people can access each floor by themselves at ease, rather than depending on any mechanical device ( lift/escalators ).
In the case of the administration building, we used the atrium and straight-flight staircase to connect different levels. The atrium functions as a point of arrival and a congregation space, and the straight-flight staircase allows for a visual and physical connection between the two levels.
Design Team: Soham Deshmukh, Astha Sahay, Siddhesh Godambe, Prateek Malewar, Shlesha Sheth, Trunika Kankaria
---