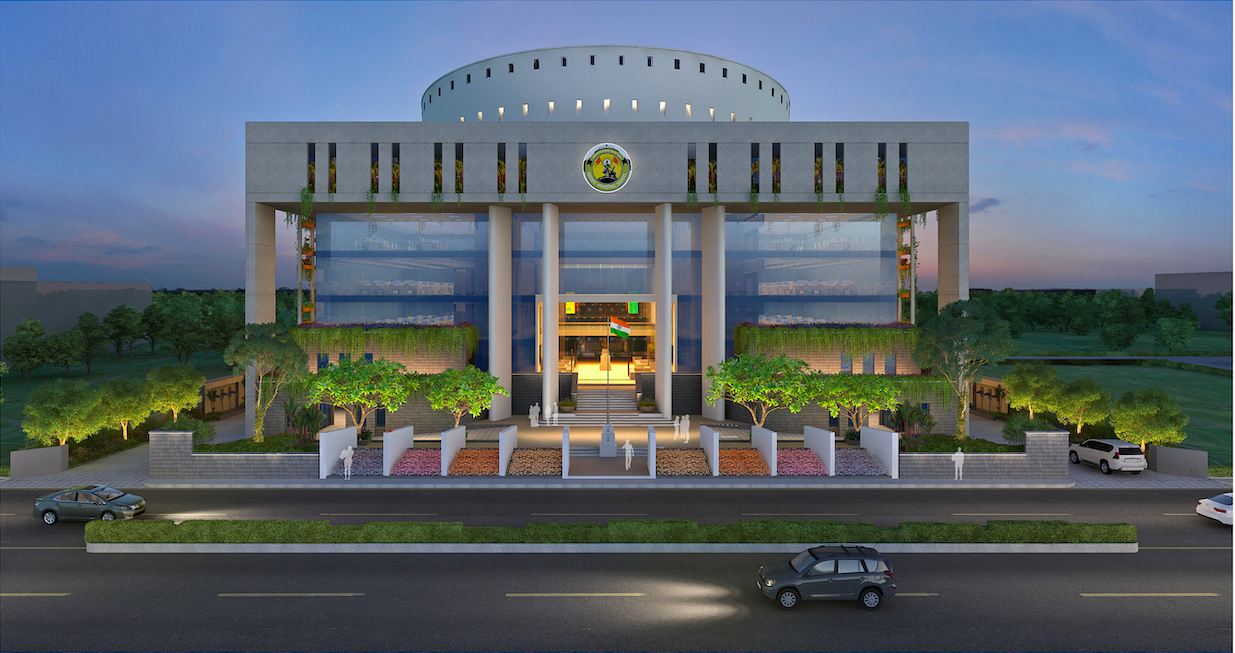 As one walks towards the building the eight flower beds in the compound wall and two on each side of the building welcome the visitor invoking the resemblance of the KAS PATHAR.
The four long columns subtly convey the function as an Administrative one.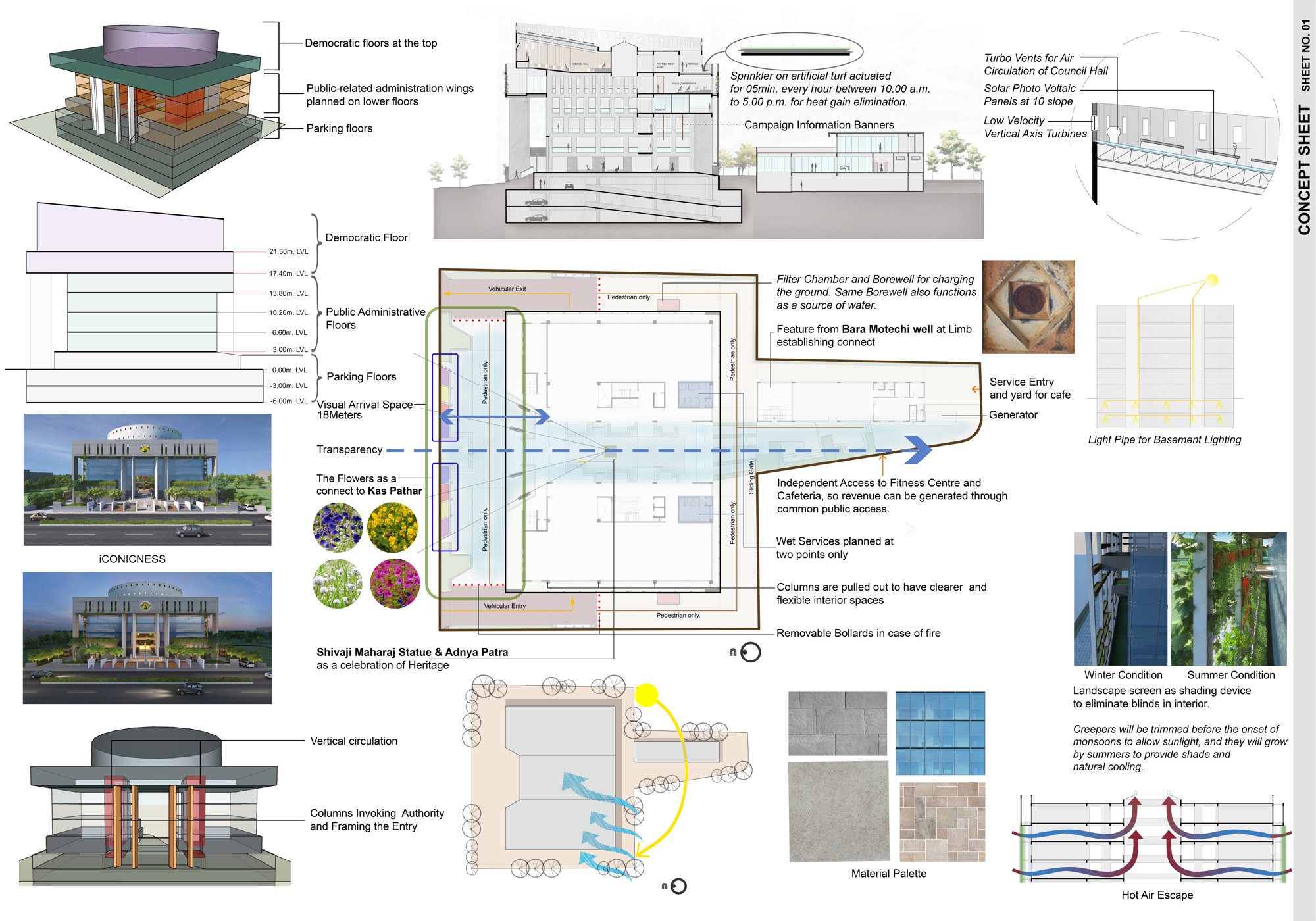 Enjoying this entry, one arrives in Atrium which acts as a binding space for all the happening right from 24.0M. Satara Koregaon Road to the farthest point of the site on the south. The functions are organised around this atrium with administrative ones on the lower and two upper floors for democratic functions with the council hall as the crown celebrating democracy.
SHIVAJI MAHARAJ statue at the focal point in the atrium commemorates the heritage. And along with MAHARAJ's Adnya Patra it reminds me of how a just Administration must be.
The atrium further gives access to the ancillary building on the south consisting of the exhibition hall, cafeteria and fitness centre. This building also has independent access ensuring availability independent of the Nagar Palika office ensuring larger use and thus can generate some revenue. At the entry to the exhibition hall foyer at a lower level is a replica of the feature from BARA MOTECHI VIHIR AT LIMB.
The exposed roofs are covered with synthetic turf and water sprinklers to drain the heat through evaporation. Groundwater recharging with rainwater, using the treated water for landscaping, photovoltaic and vertical axis turbines generate electricity. On the other hand demand for electricity has been brought down by the use of landscape screens on the east and west facades of the building.
The building is planned for energy efficiency leading to near sufficiency.
Drawings: