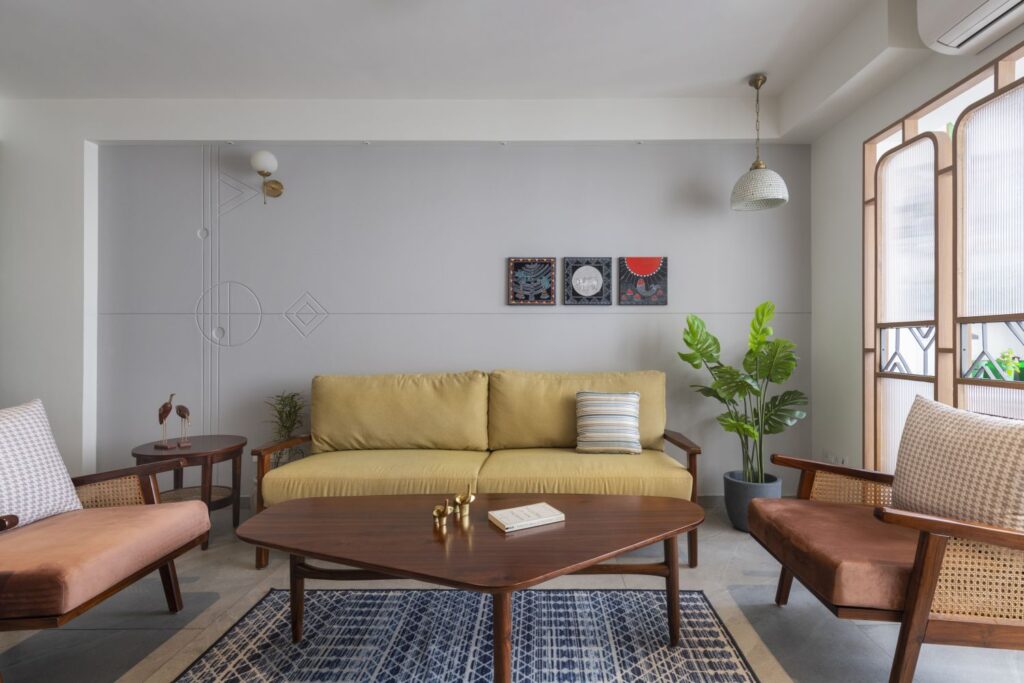 "Saral" means easy & effortless in Hindi and is an apt title for this Indian house located in Noida. In this compact house of approximately 1200 sq. ft area, lives a family of four. The couple with their two kids wanted a cost-effective makeover of their house on a limited budget.
The flat follows its main mantra of minimalism and offers bare essentials to create simple & uncluttered spaces. The planning includes a living room, dining, kitchen, puja, 2 small bedrooms with a common toilet and a master bedroom with an attached toilet. Concentrating on simple forms, details and calm colours, it's all about the functionality of the core. A perfect blend of earthy tones, monochrome palette, subtle textures & sober colour theme adds to the cosy interiors. Minimal mood board and pastel upholstery balance with the overall muted shades of grey.
The evolution of the design process is an integral part of the journey. The client is an avid reader & wanted a library right at the entrance of the house.  We tried to resolve their requirement of a puja area since there was no possible space to define the same in the limited space constraints. So, the idea was to incorporate the balcony space inside the living room, convert it into puja and create a fluted glass partition to segregate the privacy of the two zones. Yet allowing the natural light to penetrate into the entire space. The living room welcomes abundant natural light and creates a soothing environment by adding greens in the indoors, thereby setting an experience wherein one feels connected to nature. The rays sweep at every corner, inflowing the light & freshness in the entire house.
Since the client originally belonged to Bihar and had an Inclination towards Indian tradition, they favoured Madhubani artworks in the house, to stay connected with their roots. Patterned tiles in the corridor break the continuity of the overall grey flooring and also add aesthetics to that area. The interior concept of their kid's bedroom was typically in blue & pink for their son & daughter respectively. The attempt was to introduce a vibrant wallpaper that adds quirkiness in the son's bedroom whereas a floral pink for the daughter's bedroom to add a feminine touch. While the master bedroom conveys self-expression of simplicity and minimalism. The washroom is designed in sync with the overall theme using self-textured white and grey tiles. The furniture is customized in teak & cane which adds warmth to the house.
Minimalism is binding the space while making it breathable. The overall intent of Saral is to add serenity and soul to the spaces at every corner of this tiny house.
"Home is where the heart is" – Pliny the Elder.
Drawing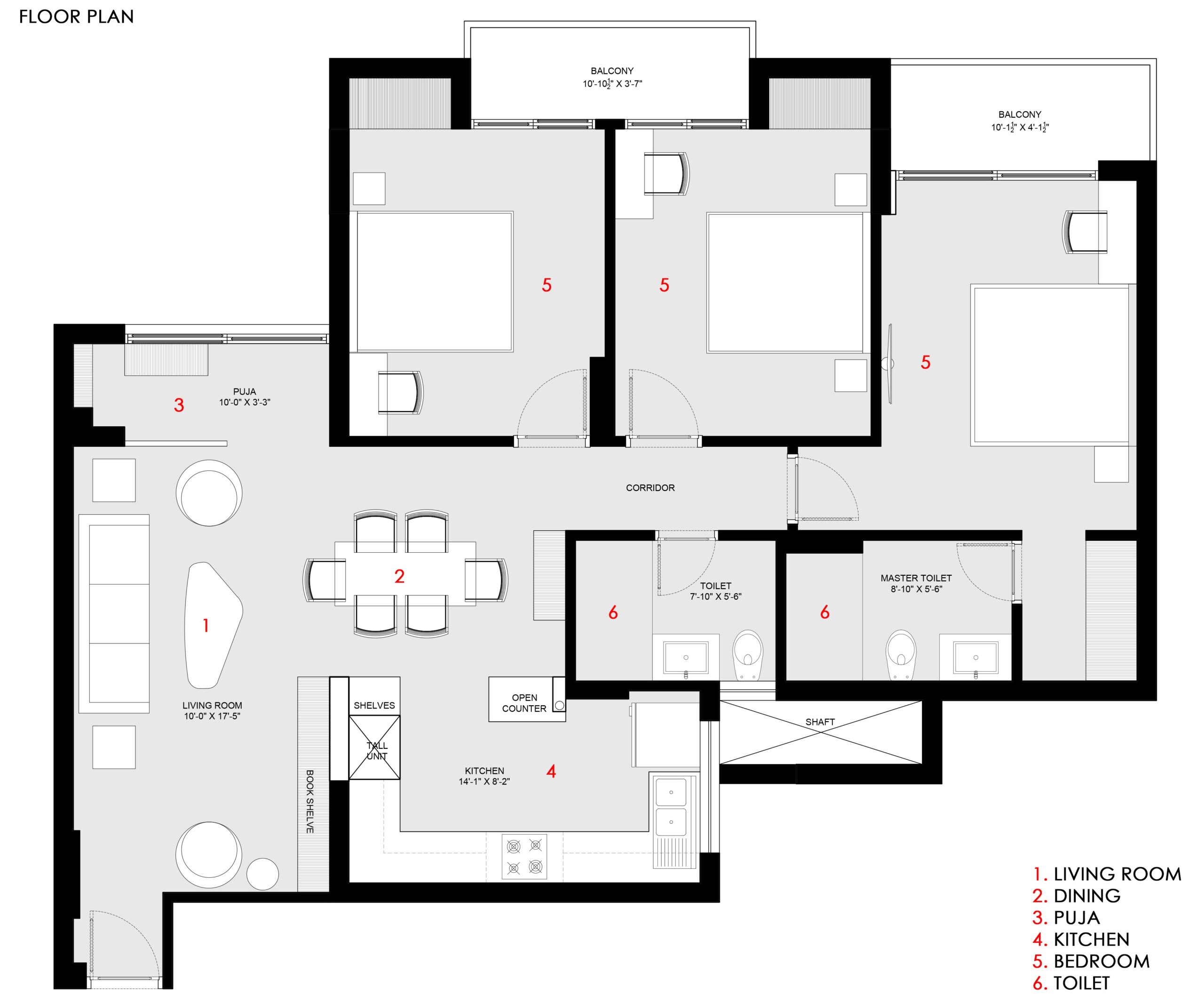 Project Facts
Project Name – Saral
Project Category – Interior Design
Project Location – New Delhi
Project Size – 1200 sqft
Project Status – Built and completed in January 2022
Architects – Amit Bhatia and Jaanshi Bhatia
Photographer credits – Bharat Aggarwal