Client: New Delhi Municipal Corporation (NDMC).
Location: Shaheed Bhagat Singh Marg, Connaught Place, New Delhi.
Project Background:
First built in 1918 as market at Point Y , Gole Market was designed by G. Bloomfield, R.I.B.A, Chief Architect, to be a neighborhood market centered around milk, grain and vegetable. The ensemble comprised of a central 12-sided market with six entrances and a central open court, flanked by three circular colonnaded markets on its southern periphery.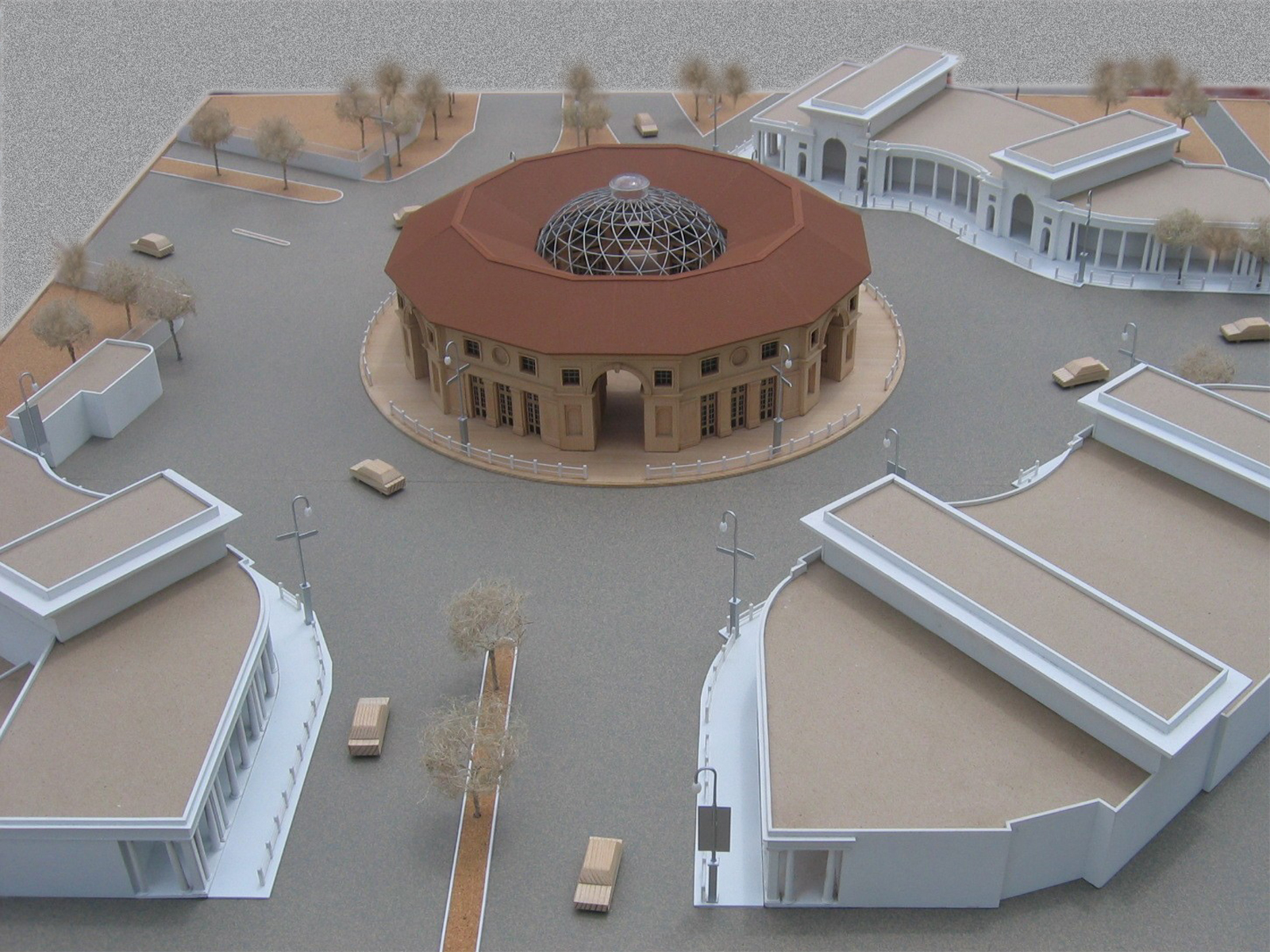 Over the years insensitive additions to the building have resulted in deterioration of the built fabric. Parts of the circular ensemble were demolished in a road-widening scheme in 1970s. The central market now has only two entrances into the court while the rest have been encroached by the numerous poultry and meat outlets that now house the market. Unhygenic conditions within the building have resulted in reducing the market to a mere dump yard.
Drawings: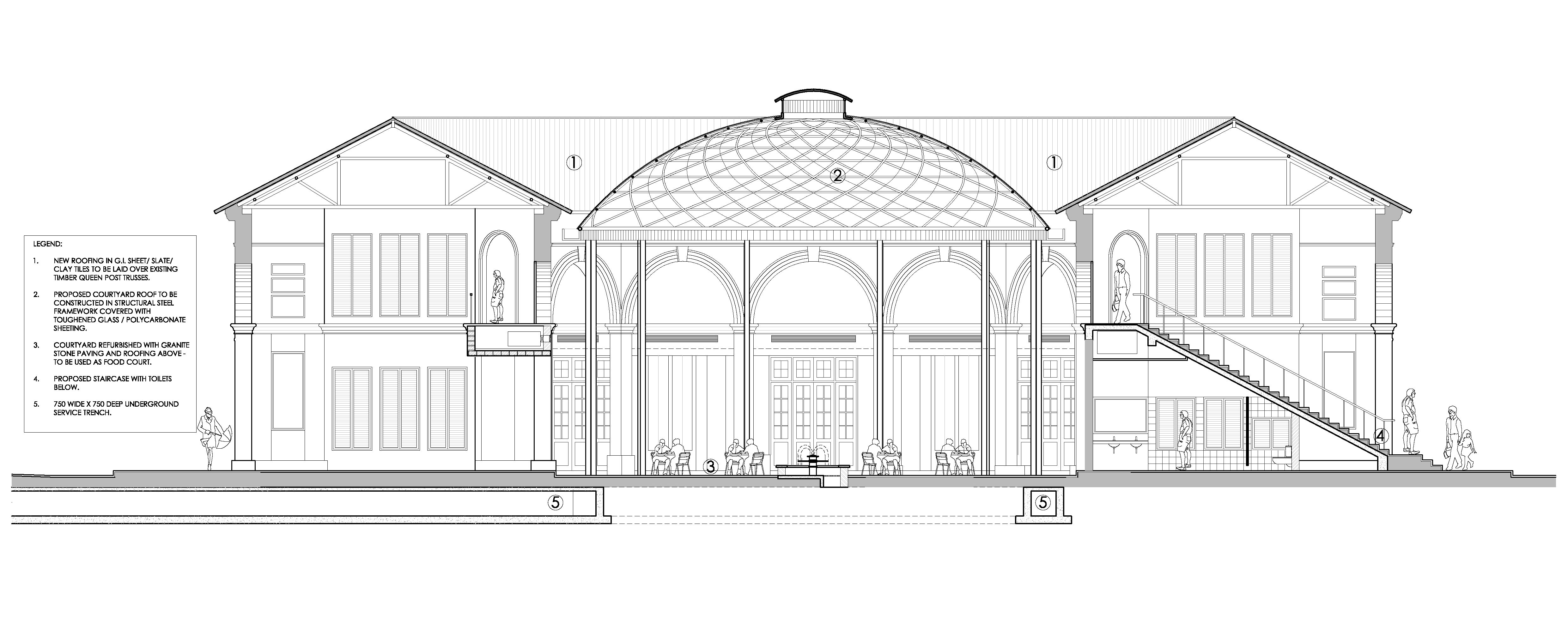 Program:
Removal of encroachments and insensitive additions to the building.
Structural Consolidation of the Roof.
Architectural Restoration – Restoration of Arcades, Built Fabric and Street Facing Facades.
Provision of sensitive signage within the ensemble.
Up gradation of Services and Illumination of the facade.
Provision of sensitive Street Furniture.
Restoration and Reuse of the Internal Courtyard with a MS dome structure partially covered with fabric.
Conservation Architect: Abha Narain Lambah & Associates
Associate Architects: ABRD Architects Pvt. Ltd.
Consultants:
Structural: Shelter Consulting Engineers
Plumbing: Techno Engineering Consultants
Electrical: WBG Consulting Engineers
HVAC: Sterling India Consulting Engineering.
Project Cost: 6 Crores (approx.)