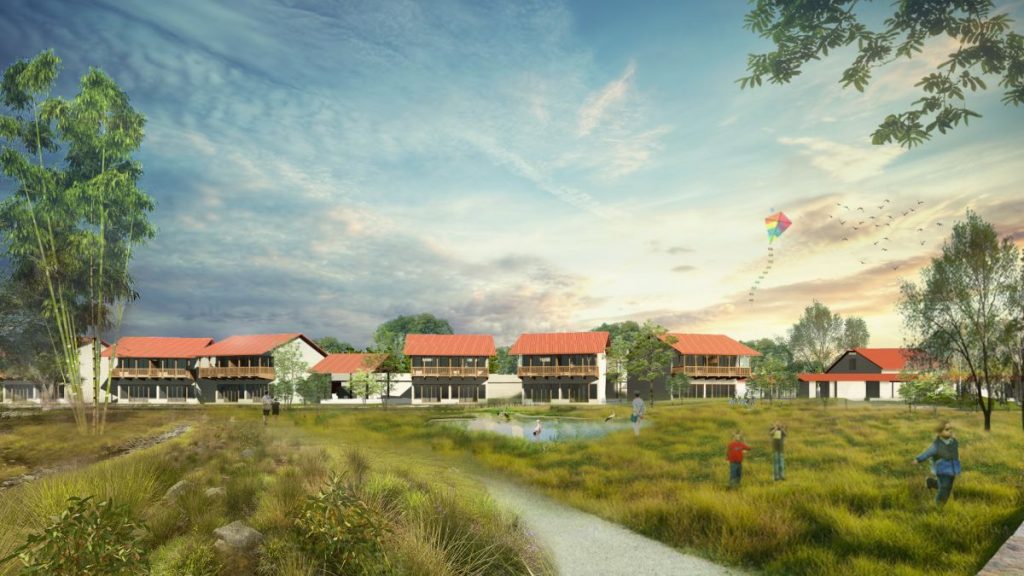 Vineyards have always been integral to Nashik's identity. The lush green plantations provide a visual treat to the visitors and locals alike. However, living in the middle of a vineyard and experiencing it at close quarters is a unique experience.
The client's vision was to extend and refurbish his heritage winery into a boutique resort nestled in an established vineyard with the panoramic dam view. Accompanying this was a desire for a hospitality experience that celebrated their wine production. He wanted a building that would engage, evoke and establish a dialogue with the exiting surroundings. It would comfortably sit on an international stage whilst still maintaining its local authenticity.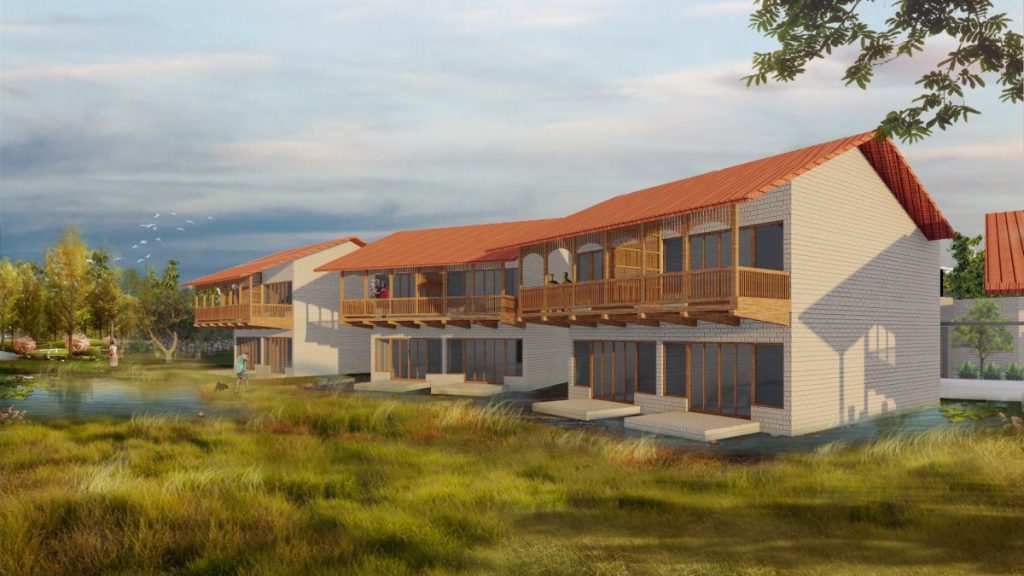 The perpendicular road through the existing entrance takes one around the expanse of the landscape subtly revealing the rustic wine factory. Ambulating through it, one reaches the rear side parking and the veiled resort entry. The blinkered cobbled pathway humbly welcomes at the same time proudly reveals the structure and the awaiting delightful view as one ambles through the arcade of trees.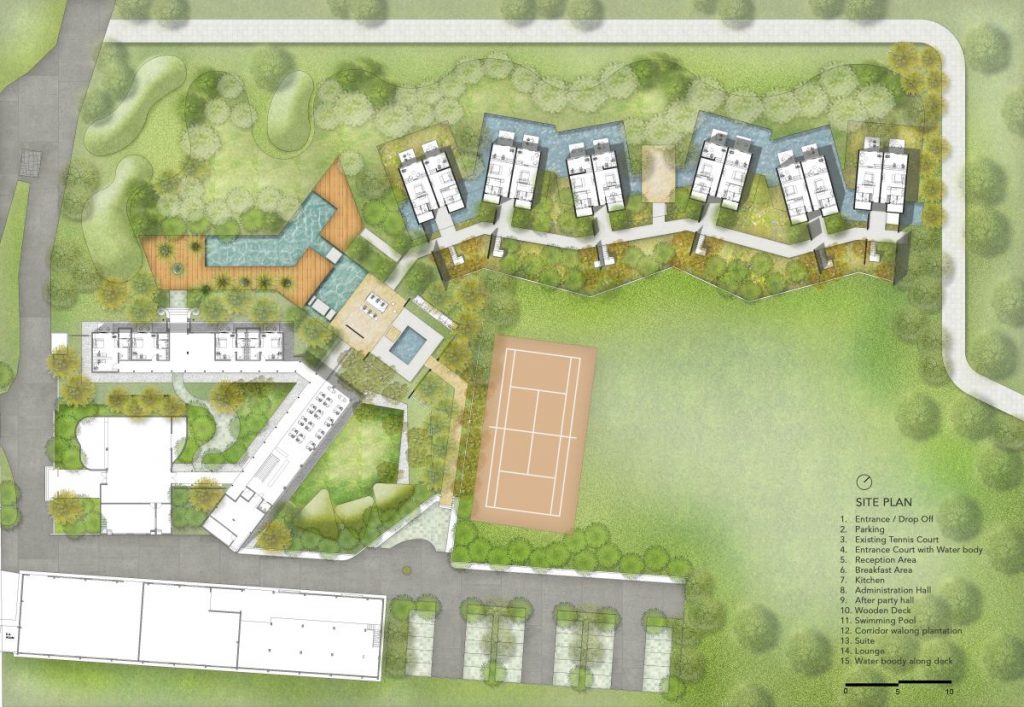 The entrance court, reception and swimming pool act as a binding cord between the old and the new units. The ground floor packaging area has been converted to a restaurant attached with a large lawn, while the kitchen has direct access to the rear side road for loading-unloading. The basement cellar now is a spa, the bottling plant an after-party hall and the offices are suites, all connected by a triangular green court.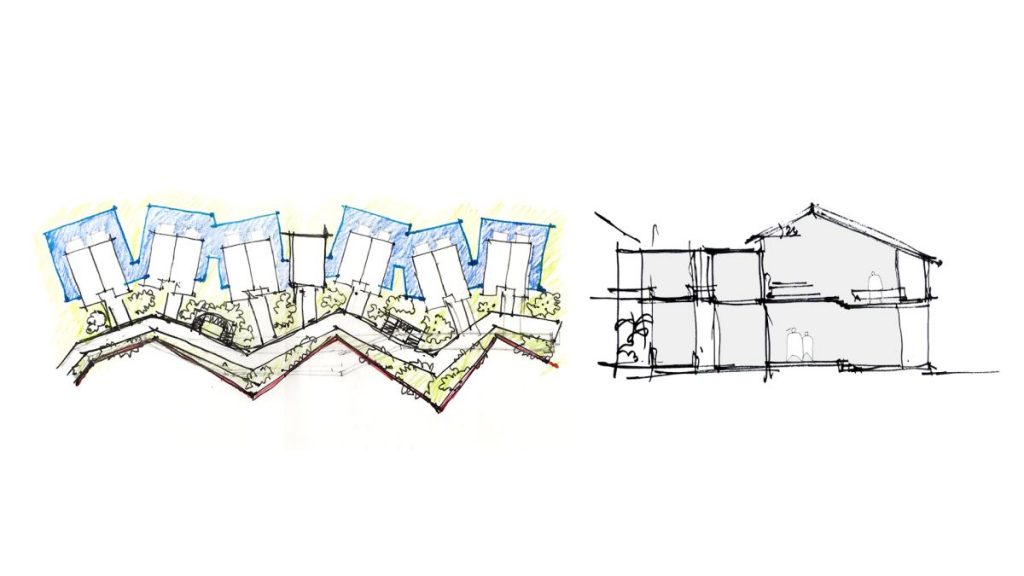 The suite units are clustered in groups of four and sit around a zig-zag water body which not only give it a floating effect but also help in evaporative cooling. From the reception, a meandering passage flanked by courtyards with intermittent staircases connects all the suites.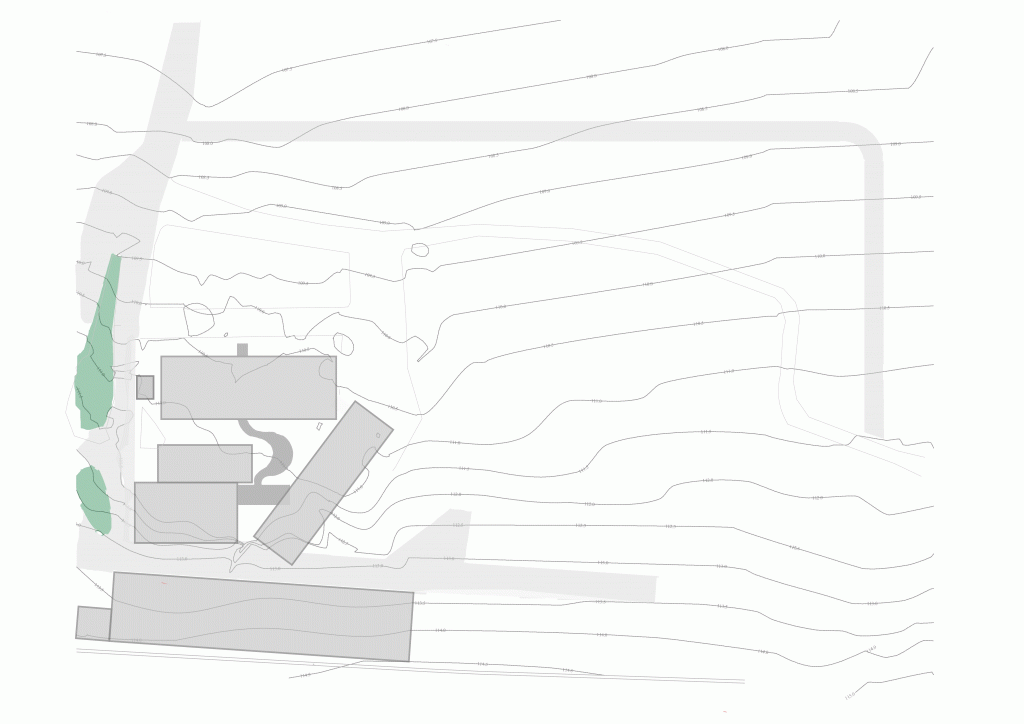 The resort is designed to take advantage of its tropical climate by maximizing opportunities for daylighting and natural ventilation. The suites with large openings are oriented towards the north-west facing Gangapur dam allowing to capture beautiful water view beyond the soothing expanse of the vineyard. This also allows natural light to penetrate the entire space eliminating the need for artificial lighting during the day. Heating and cooling loads are reduced through the use of deep overhangs.
The landscape has been proposed to minimize the impact on the environment. It is in symphony with the existing surrounds as it moves around the site non-interrupting the natural contours.
The design philosophy clearly leans towards providing an experience of rejuvenation and oneness with nature, rather than the typically expected forms of ostentatious luxury.

---
Principal Architects: Ar. Anagha Patil & Ar. Sanjay Patil: ENVIRON PLANNERS
Team:
Ar. Aniket Kulkarni, Ar. Jitendra Poon
Site Area: 15912 sq.m.
Consultants: Roots Landscape Architects
Category of the Project: Hospitality
Project Status: Unbuilt