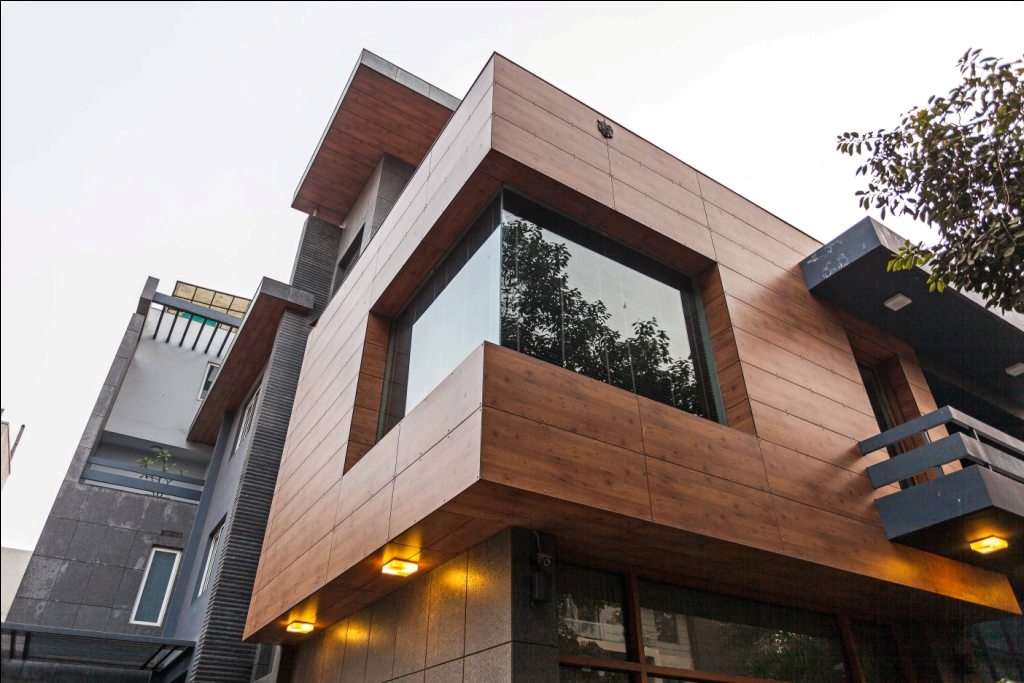 Situated on a 500 sq yard site, the Basement + 2 storey building is a single family residence with four bedrooms in South Delhi.The design of the house follows a very contemporary approach. The elegance of the design lies in its minimalism and simplicity.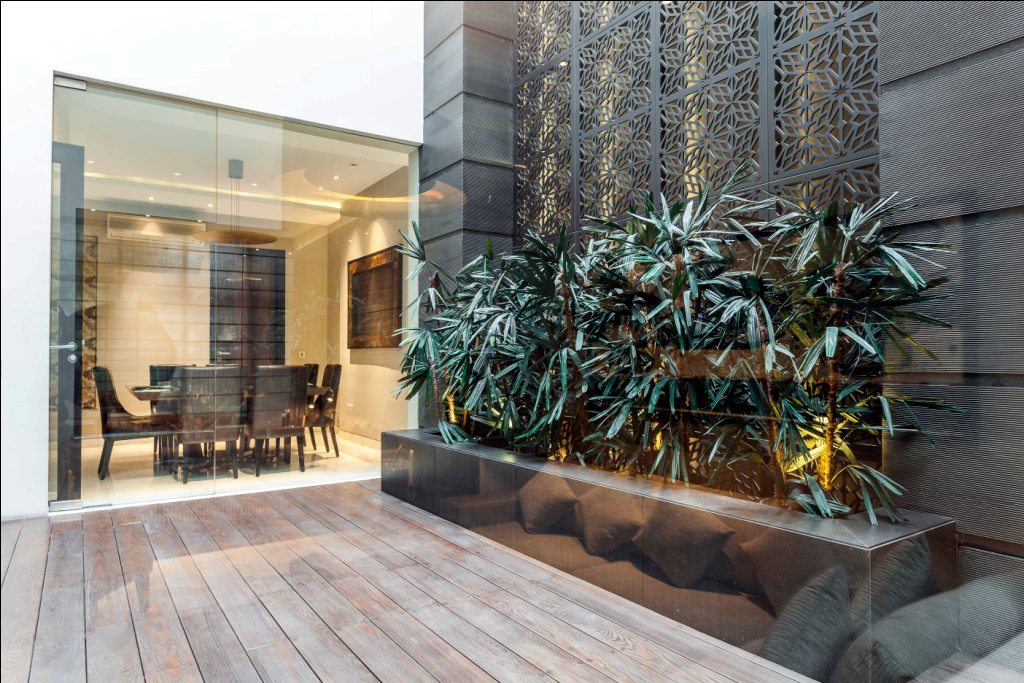 It features clean defined lines and an open layout around a central courtyard space. This allows for abundant sunlight to filter into the whole house.
The play of elements between the wooden cladding, glass and dark granite come together to form a stark contemporary facade. Materials used for the surfaces are simple and refined. The exterior has rectilinear lines and forms with a sequence of overlapping discontinuous floors.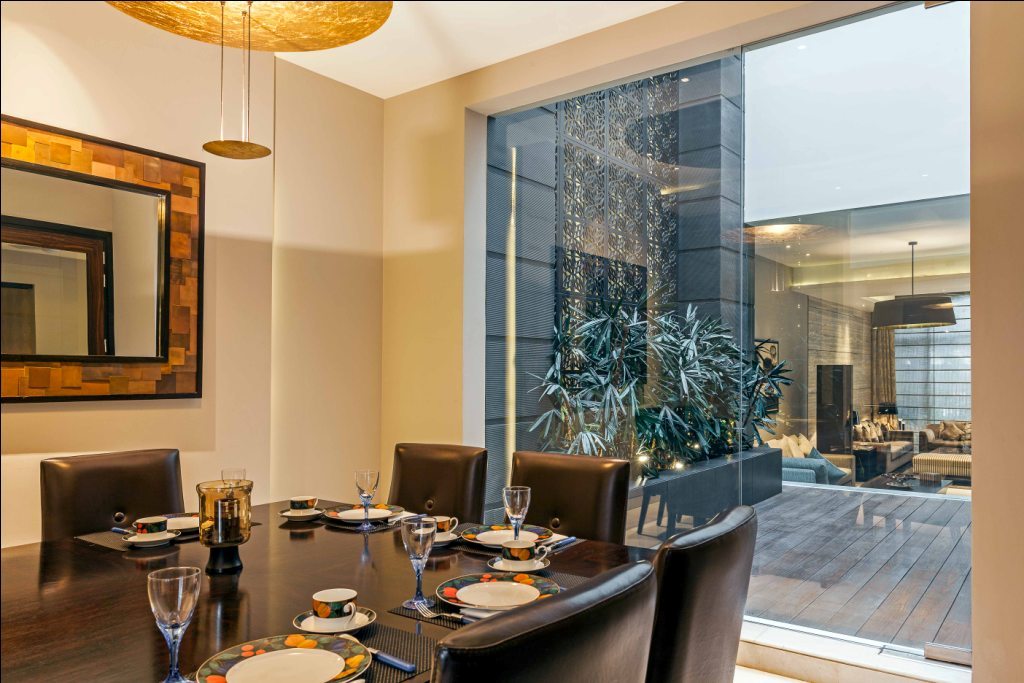 The courtyard was planned as a focal point of the house experienced from the entrance itself and all other spaces were planned around it. The courtyard concept offered the client air, light, privacy, security and tranquillity as one universally desires in a home.
Facts:
Project Area:

4500 Sq. Ft.

Owners

: Vijaya Pushkarna – Pramod Pushkarna

Structure Type: Composite Shell
Materials Used: Hollow Core Interlocking Blocks
Climate: Composite