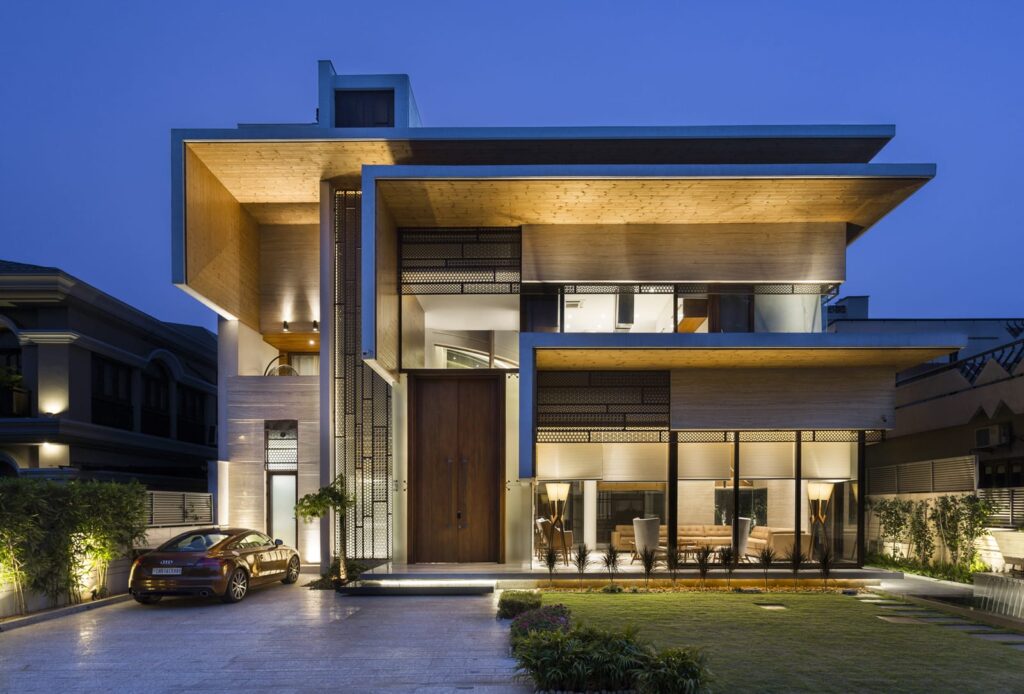 This project exemplifies Charged Voids' approach of using a few simple, bold strokes to create a powerful composition which is evident in the geometric façade of the house. This 8,500 sqft structure is a balance between public and private spaces that divides the functions on different levels while maintaining visual connections through the central space.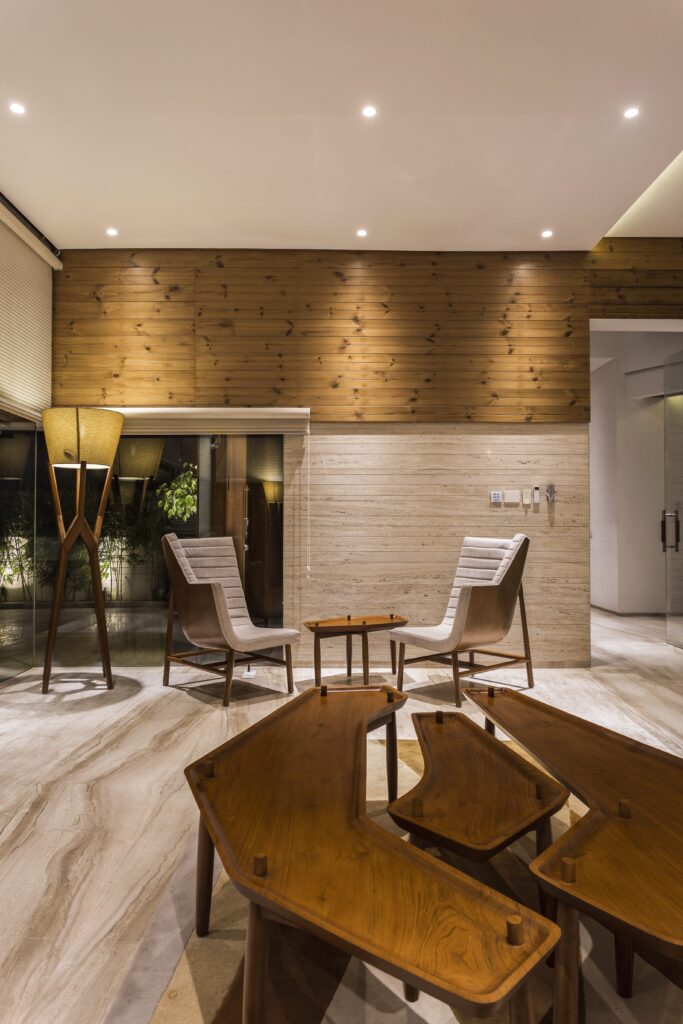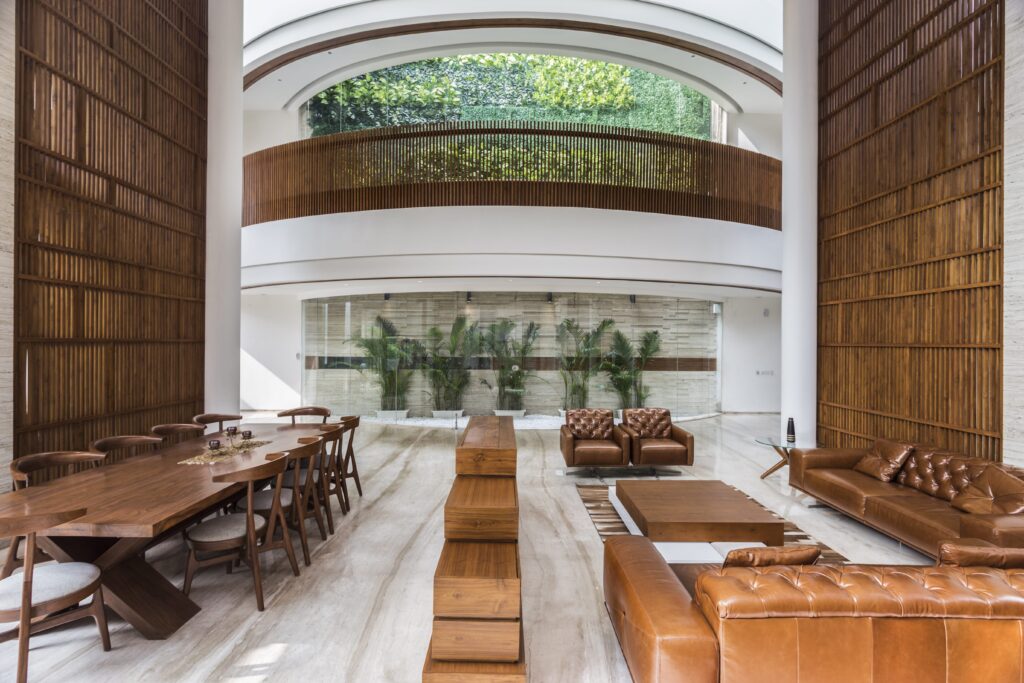 Inside the house, this connecting central space becomes the nexus around which the entire plan revolves. The grand, double-height doors open to let one into an equally grand double-height foyer. The inclusion of potted plants and a green wall also has the effect of blurring the distinction between the outdoor and indoor spaces of the house. The open-to-sky courtyard also features two bridges that jut out from the wall and become the focal point of the design. The two cantilevered curved bridges in the central area are major architectural and sculptural elements of the house. These internal bridges lend a monumental air to the interiors, giving it the sheen of grandeur and also serving as the primary circulation routes on the first and second floors.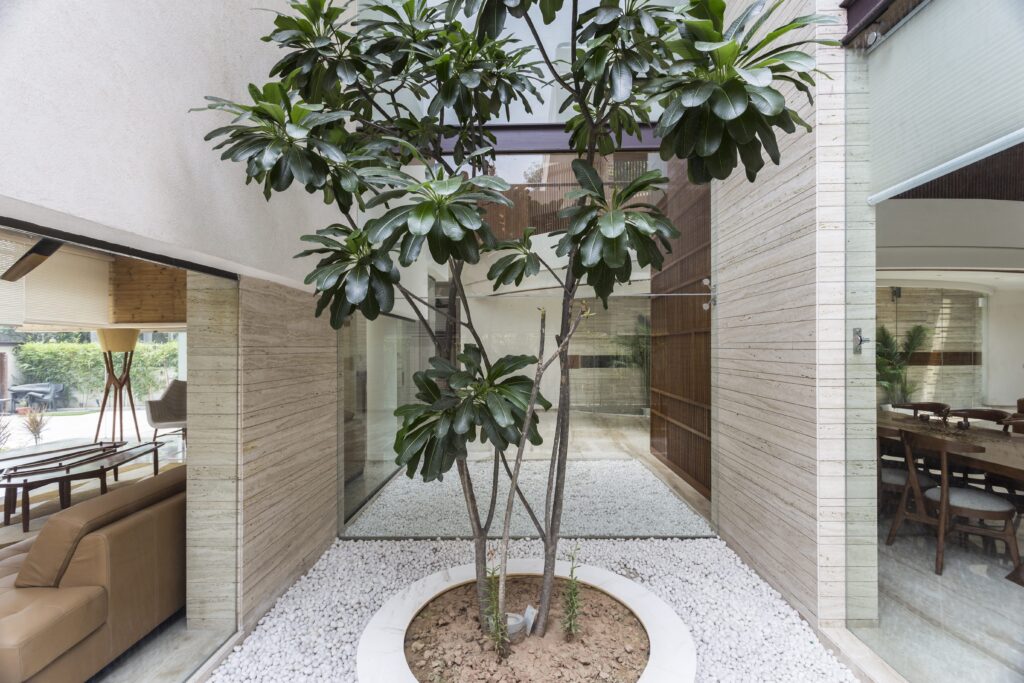 The three floors of the house have been planned with varying functions in mind. The ground floor mostly houses the common spaces, such as the drawing room, great room, kitchen and a guest bedroom along with one master bedroom for the head of the family. The first floor is the main private space, housing three bedrooms, a sacred puja room and a kitchen. The second floor is the entertainment zone of the house with a swimming pool, open-to-sky glass deck, snooker room and a party hall.
This project is part of the firm's exploration for creating a transcendent and spiritual character in architecture and this beautiful home stands testament to that.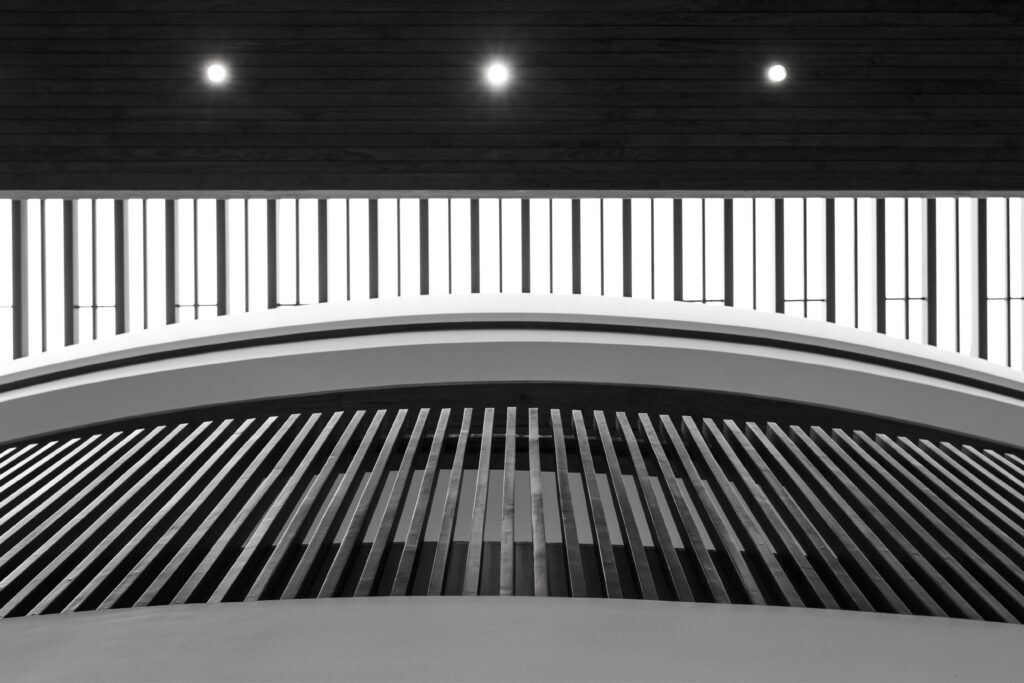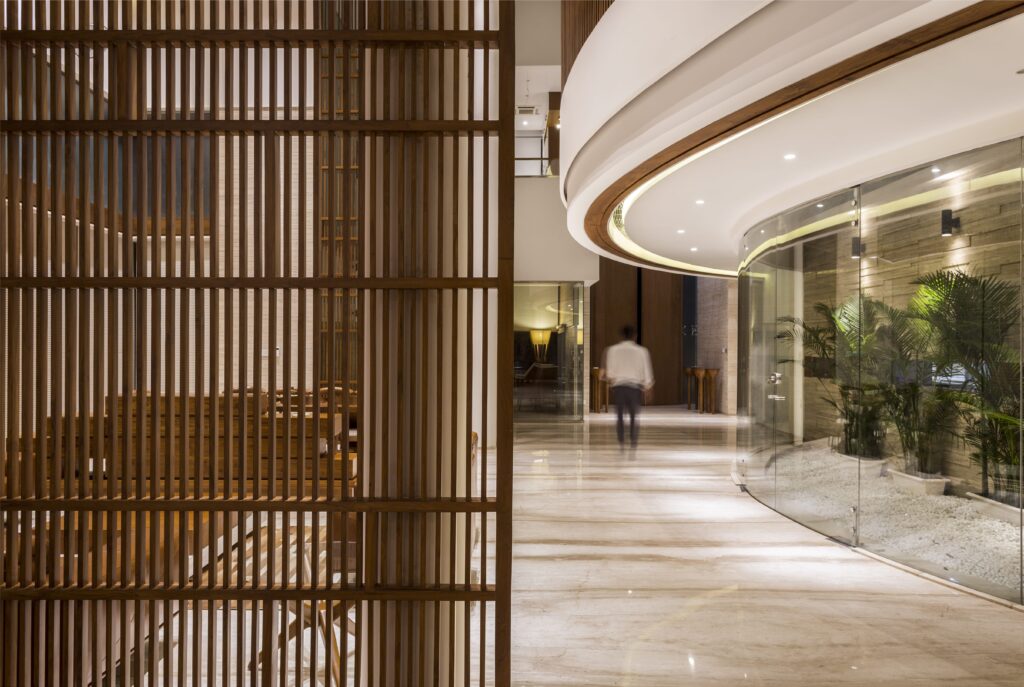 Project Facts
Typology: Residential
Name of Project: RESIDENCE 53
Location:Panchkula
Principal Architect: Aman aggarwal
Design Team: Swati Agarwal, Nikita Kakkar
Area (sq ft & sq m): 8,500 sq. ft.
Photographer: Purnesh Dev Nikhanj
Consultants / Engineers
Landscape Consultant: Somit midha
Structural Engineer: Pankaj Chopra