Dhananjay Shinde Design Studio, an architecture firm based in Nashik designs a farmhouse for Ranadive, around the Gangapur Dam, Nashik.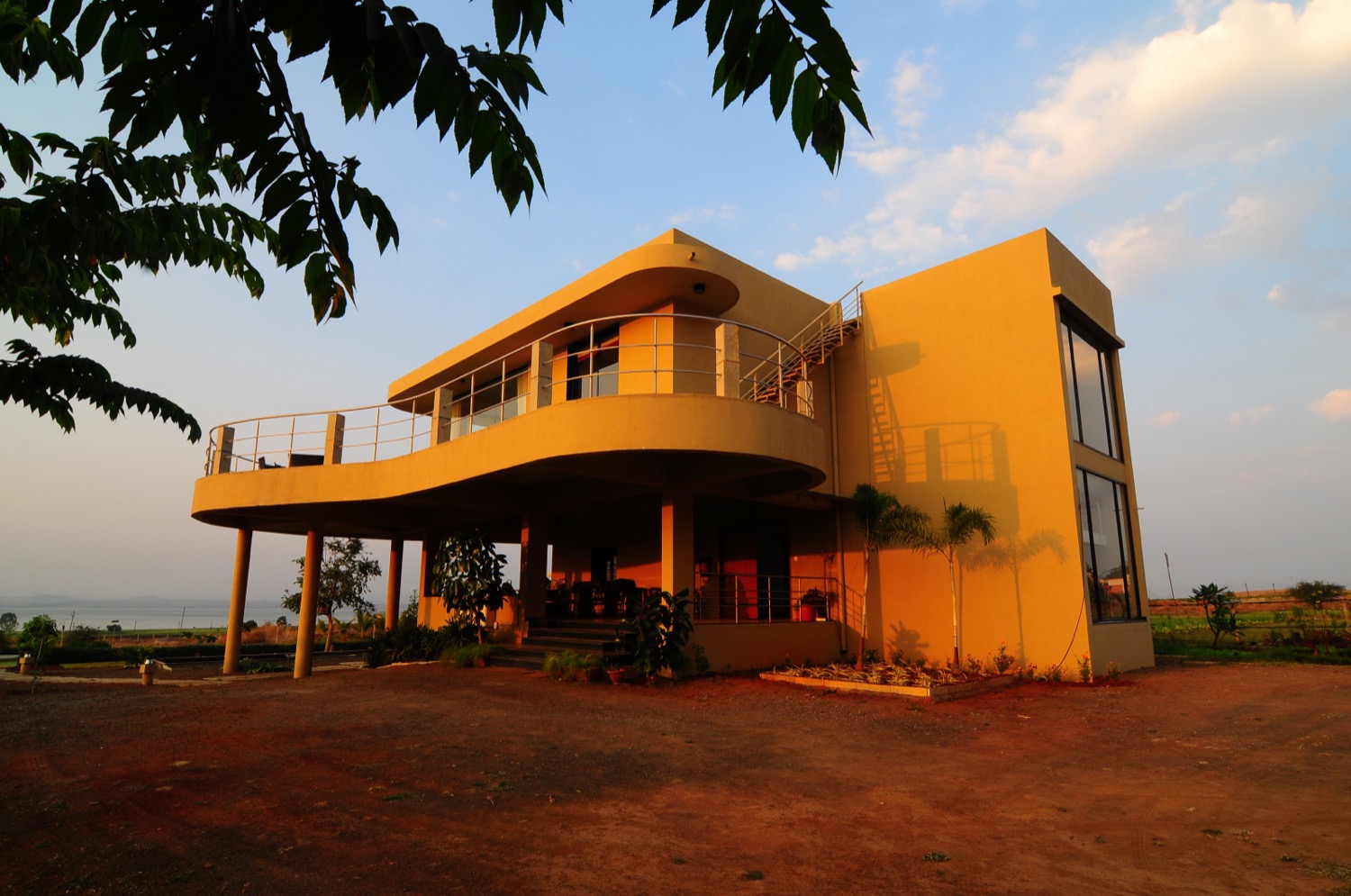 It's a 10000 Sq. M. plot facing the back waters of Gangapur Dam at Nashik. It was a narrow strip from the road going right till the water body. The house is located in the centre of the land keeping the road front area open for future commercial possibilities. The landscaped area near water offers a good view of the surroundings for parties.
The entire bunglow is oriented towards the north side with large openings admitting glare free light and of course the water view. The stairs and passage are placed on the south side , thus there is minimal heat gain. Major portion of the deck which faces north remains in shade in hot afternoons and evenings.
The house is designed in a linear fashion…like a railway bogey …with connecting passage on the rear side. The ground floor houses two bed rooms with kitchen and a staircase leading us to the first floor which houses living , dining , serving kitchen and two more bedrooms.
The highlight og the house is a piono shaped deck which wraps around two sides. It offers a paranomic view of the backwaters and stunning sunsets.
The living room has huge openings which connect with the tetrave. Each and every room of the house has a view. Very simple and basic materials are used keeping the cost in check and also easy on the maintenance.The architectural vocablary id very simple with no decoration.