Architecture is, ideally, an experiential art.
How we relate to our built environment is governed by how we fit within spaces and adapt to them, and consequently, adapt them to our necessities – architecture, then, essentially becoming the practice of balancing the built and the unbuilt to ideate solutions that users can adopt in the most instinctual way possible.
However, the expression of the idea is just as important as the idea itself.
We're looking at a dramatic shift in this mode of conveyance – from comprehensive, realistic representations of buildings through conceptual sketches and drawings to snazzy 3-D views and high contrast pictures. How we perceive our designs as architects – and how we want others in turn to perceive them – is best reflected in representation of the fraternity's work in modern media, be it catalogues, brochures or architectural magazines. And this representation is conducted overwhelmingly via photography.

It is an interesting premise – drafting and photography can be considered antithetical in regards to design, given how one involves itself with portrayal of a concept before its execution, and the other post-completion. Architectural photography, hence, becomes not just a documentation aid, but also a way to capture the nuances, of bringing to light the delicate visual balance and aesthetic choices of the architect, of portraying a building as it was intended to be seen.
But as Ansel Adams says – "you don't take a photograph, you make it."
It is essential that we keep in mind that the perfect frame is composed with intention, and the information conveyed is carefully controlled by the photographer. Photography, first and foremost, is an art form, one subjected to individual sensibilities and discretion, and a mode of transmission of information second. The art of photography prides itself on not only capturing the oft missed beauty of the world – but also creating new vistas through skill, and passive manipulation of mundane reality.
While photography on its own is an art – architectural photography must act, primarily, as a tool. The current practice of representation of design almost exclusively through hi-res, touched-up images is an inherently misleading decision.
We are not unfamiliar with the staple of most architectural magazines – the perspective shots taken from unusual angles, highly saturated and contrasted pictures of buildings that only vaguely resemble the ground reality, sweeping views of building blocks taken from lofty vantage points that he average user will never actually stumble upon – these photographs seem to reflect an optimistic, almost detached view of their subject, far removed from how these buildings actually appear.
Are such pictures artful and aesthetically pleasing? Of course they are. Must such pictures alone be our frame of reference while representing architecture in media? No, definitely not.
The characteristics of any building – especially in regards to quality of architecture – are inherently tied in with form, scale and proportions, and interplay with natural light. Somewhere in the glossy pages of what have come to resemble promotional brochures, these parameters have been taken over by photogenicity and purely visual appeal. Architectural photography has started to tend towards a distinctly futuristic, utopian aesthetic – with images that show buildings as sleek but imposing masses, dominating sightlines and skylines alike, the coherence of the planform and clarity of approach lost amidst the drastic slants.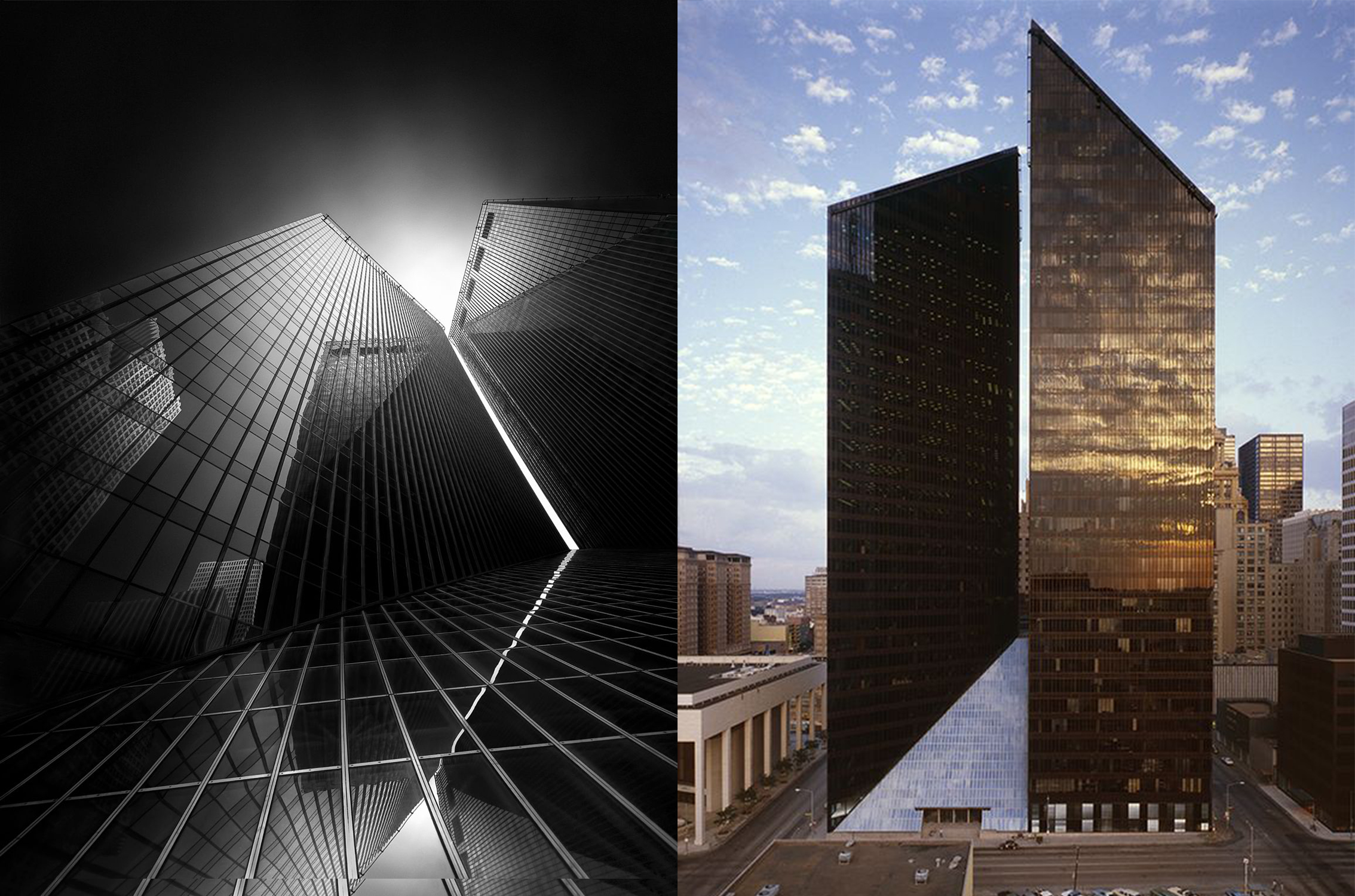 And this is where the issue lies – these photos do not indicate the form of the buildings, natural perspectives or how they correlate even at a basic level with their surroundings and the users, authenticity buried under editing and imposed textures and 'artistic visualizations'. The idea seems to be to create flashy imagery in lieu of conveying actual information, an approach which is innately harmful.
Art imitates life, but life also imitates art. What we see relentlessly propagated in popular media subconsciously affects our psyche and our understanding of the craft, the foundation of the experiential art of architecture being eroded by the demand for split-second visual appeal. Mediocre buildings with flashy exteriors have become the norm, blatantly ignorant of their context and aloof from the public. As we discussed with Gautam Bhatia previously,
"People of my generation were never really interested in elevations. I think right from the school level, we considered the building and how we moved around in it was what was architecture itself, and the elevation came naturally as a result of the process. Now the reverse is true, and now there are people who design only elevations".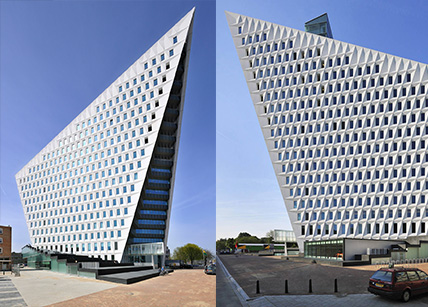 There is a distinct commerciality to the practice, with mindful, evocative architecture being pushed out by their slicker counterparts, in magazines as well as our collective ideals. This deceptive nature of 'photoshopped architecture' propagates the myth about how architecture should appear instead of how it should be experienced. It has become increasingly common place, consequently, for photo-manipulation to become standard practice. One example of this is The Hague Municipal Council building designed by Rudy Uytenhaak, which recently came under the limelight for several of its promotional images having had the lift block edited out. It's one of several such cases, only highlighting our bias as a professional community towards iconicity over substance, and how far we're willing to go to achieve these ideals.
So amidst all these concerns – of changing sensibilities and media misrepresentation and the focus shifting from our need to express to our desire to impress – where does architecture stand today? What happens now to the erstwhile humanist approach to design? Is this slick, streamlined, cultivated imagery of Photoshopped Architecture the inevitable future?
---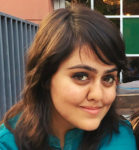 Author
Anupriya Saraswat is a content editor for Architecture Live! who recently graduated from Aayojan School of Architecture, Jaipur. She has a penchant for writing and research, and seeks to combine curricular learning with contextual pragmatism to deconstruct, interpret – and ultimately – contribute to contemporary architectural discourse.