At the heart of Sky Sanctuary Residences sits a bamboo grove-inspired playground, conceptualised and built by Playpoint, an award-winning playground and landscaping consultancy based in Singapore. The play area was completed in 2021 and was guided by the client's vision for tropical living in the inlands, the first of its kind in Setapak.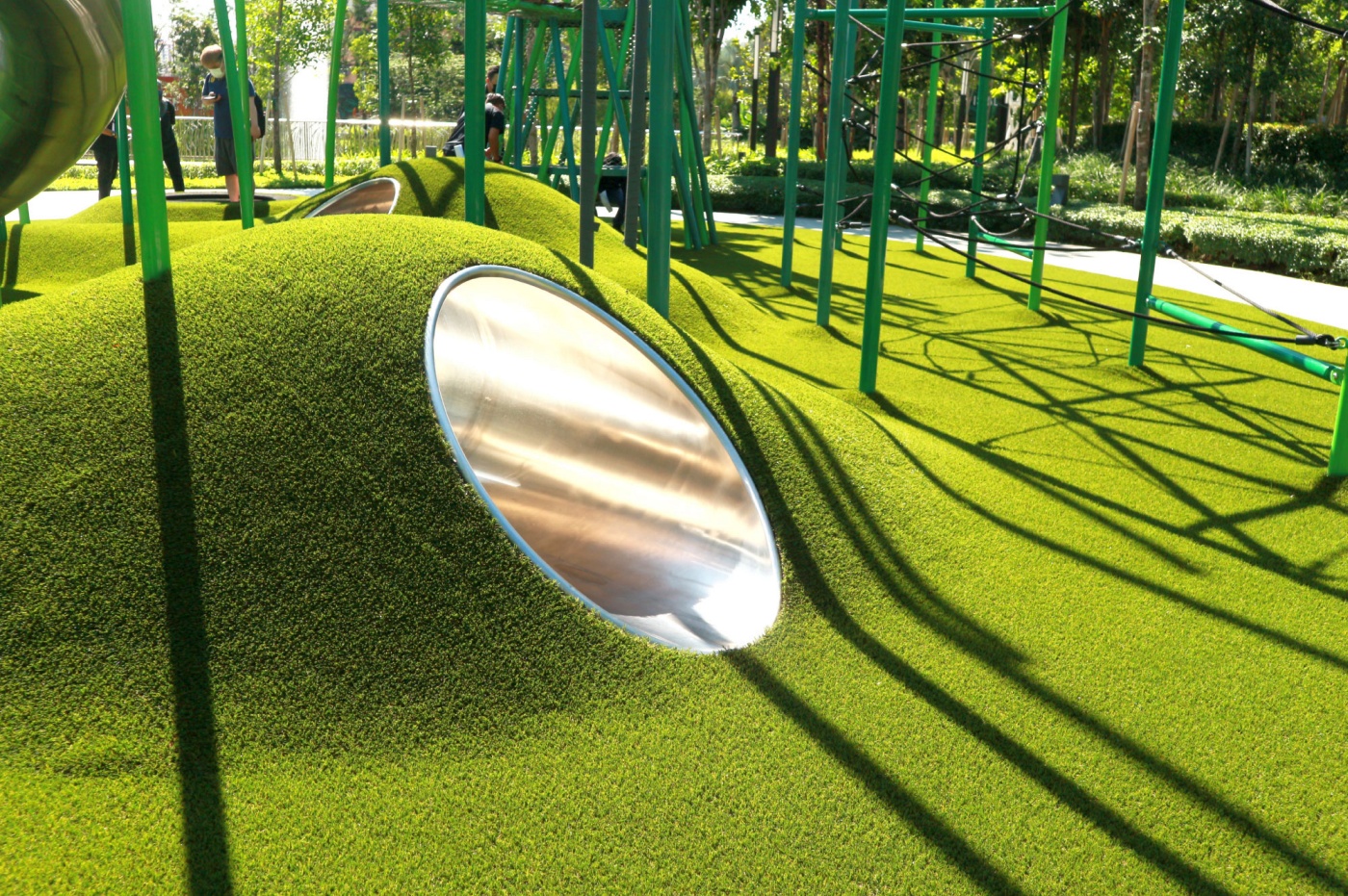 Located in Jalan Cheras, Kuala Lumpur, Sky Sanctuary Residences is the first nature-inspired residence in the area. Here, vertical township and the rejuvenating tranquillity of nature is seamlessly blended into the concept of lakeside living.
In line with their concept, the playground that Playpoint designed was inspired by the serenity and peace that is found in bamboo groves. This welcoming sanctuary serves as a tranquil enclosure to revitalise and refresh all who play on it, proffering a slower, relaxed pace of play that highly contrasts the everyday hustle and bustle of city living.
Consisting of several segmented areas that meld together into a cohesive, safe retreat for engaging play, various play elements invite the curiosity and excitement of children. This allows them to exercise their imagination while playing, even as they slide, swing, crawl, clamber and balance over the features of this bamboo-inspired playground.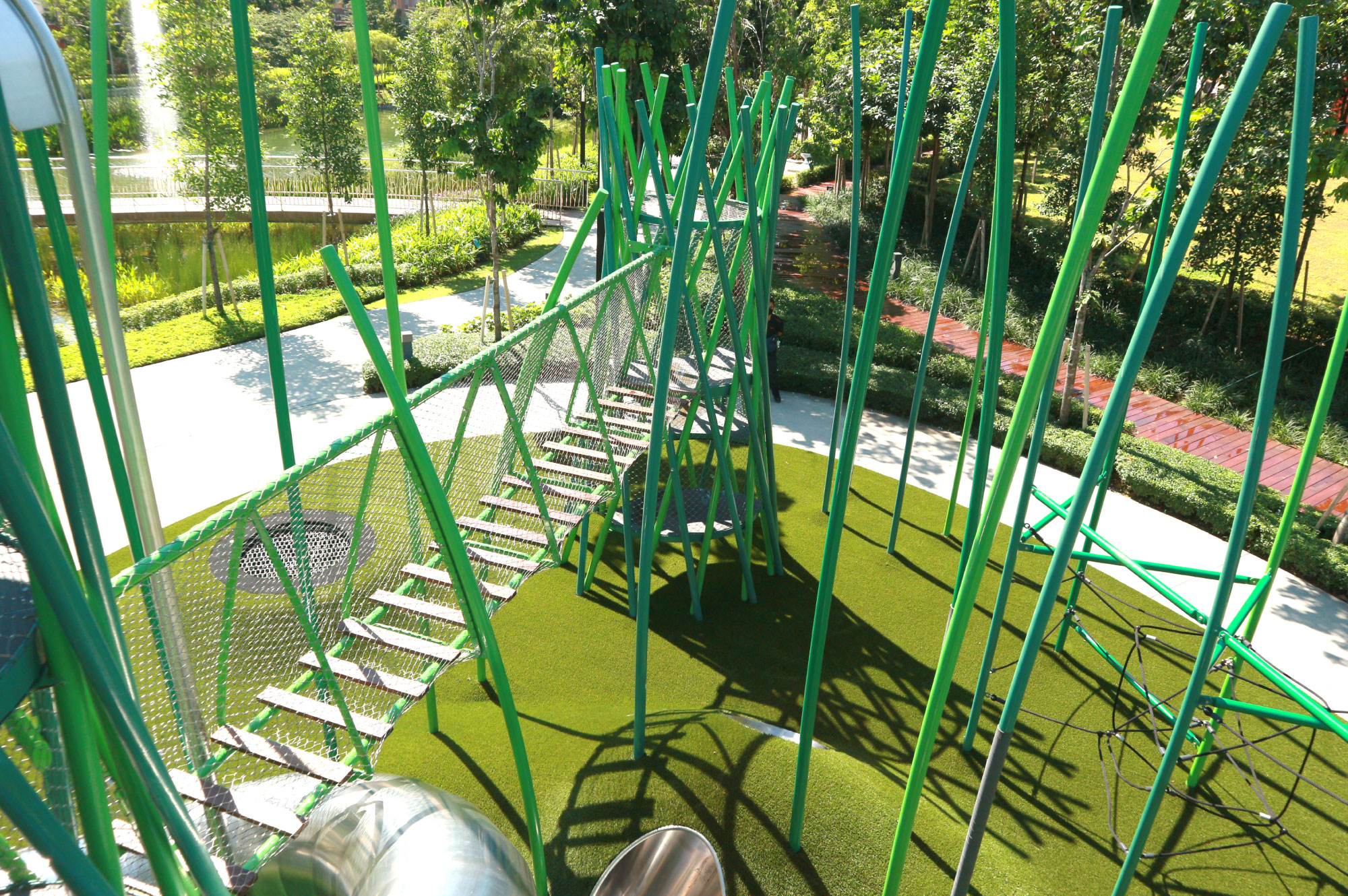 Mimicking the natural growth of bamboo, three twisted steel towers rise up from the ground. A thrilling enclosed tube slide with a skylight at the end for children to peer out of curls around the tallest tower, enticing the young ones to take a ride in its metal belly.
The other two towers consist of watch-towers with different play elements, encouraging children to scale its netted nucleus for a bird's eye view of the lush surroundings. All three towers are connected by a steel, net, and wooden bridge, allowing for the young ones to exercise their psychomotor skills as they traverse safely between the three.
Undulating mounds in the middle of the terrain provides a challenge for kids to run over, training their motor skills to help them surmount the mini-hills. A crawl tunnel burrows through one of the mounds, allowing for children to scramble through it. Various mini hammocks intertwined carefully throughout the bamboo grove allow for a social space within the play area for children to plan their next exciting make-believe adventure together.
With a focus on integrated living, a harmonious nexus between tranquil nature and brisk, fast-paced city life, this play area at Sky Sanctuary Residences offers an innovative and imaginative play experience like no other.
Images
Project Facts
City: Kuala Lumpur
Country: Malaysia
Architect: Playpoint || Praxcis Design Sdn Bhd
Project Year: 2021