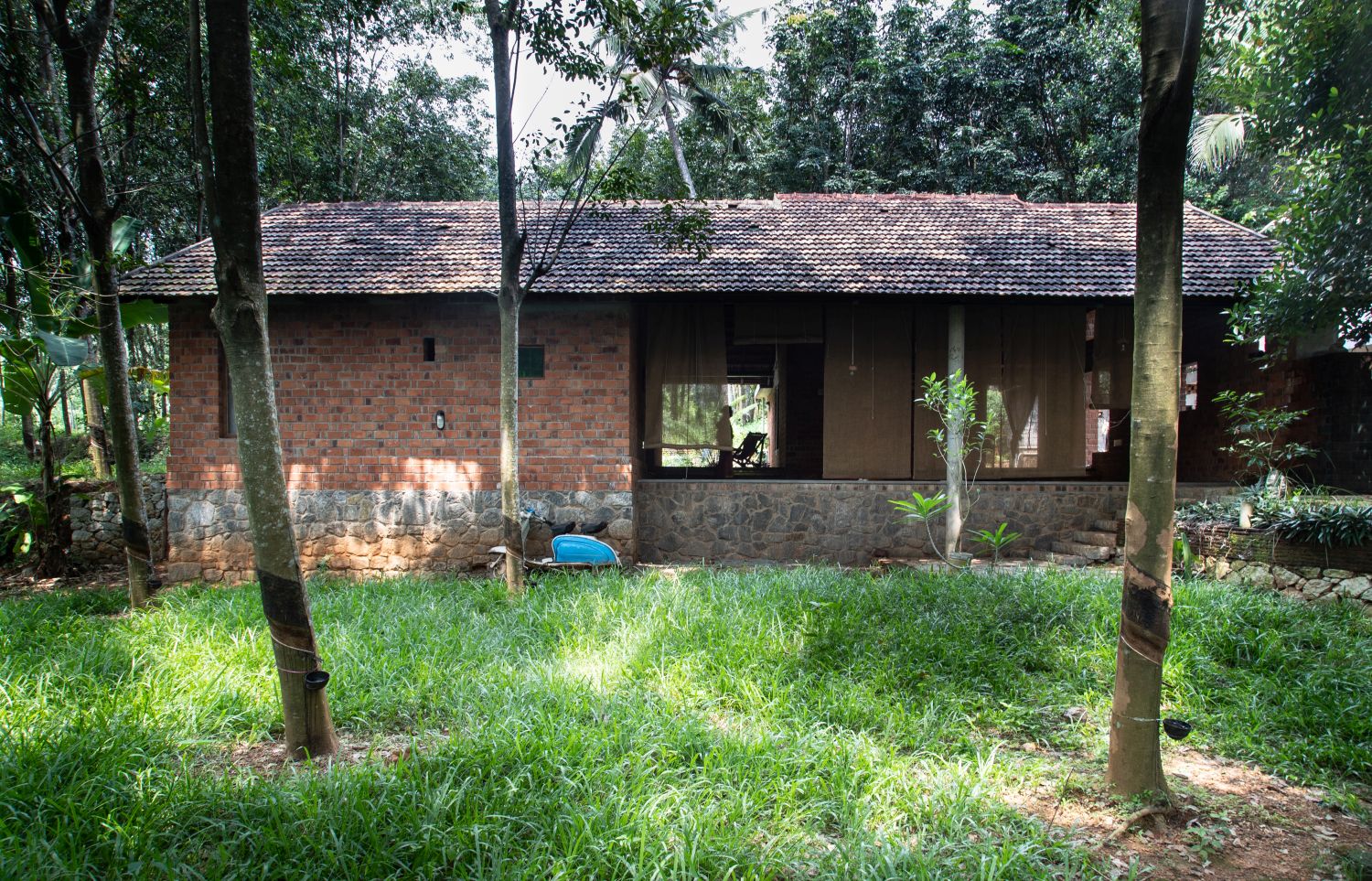 "Memories of objects" is a curated architectural project that recreates the story of the materials that once made a matriarch's beautiful home.  
The home was conceived as the rebirth of the traditional houses in the area, where the verandah is the welcoming feature. The verandah of this house twist and turn incorporating the private realm along its route, and one would never know where it began or end. It is the spine of the house that holds the spirit of the family together. Gathering, cooking, dining all happens within this spirited place. 
The materials from demolishing a house that existed nearby came to help in creating these spaces. But they came along with their own stories to tell the world.  The wooden doors that once witnessed the happy life of a matriarch, now remains witnessing the warm relations between the brothers and their mother. The windows that once were the restricted outlook of the lady now embraces a panoramic experience of the life around. 
The roof tiles should be over the roof by now out of joy, as they cannot believe that they envelopes the marvelous volume of space below where the inhabitants of the house breathe their freedom. And the bricks of the house, that were crafted by specialized hands still cannot hold their excitement when they talk about their birth and growth. 
Drawings
Project Facts
Project Name – " Memories of Objects " 
Category –  Residential 
Client – Sreekandan Nair 
Architectutre Firm – Fictional Project
Area – 1600 Sq.ft 
Year of Completion –2017 
Location – Trivandrum 
Photographer – Kiran Thulasi