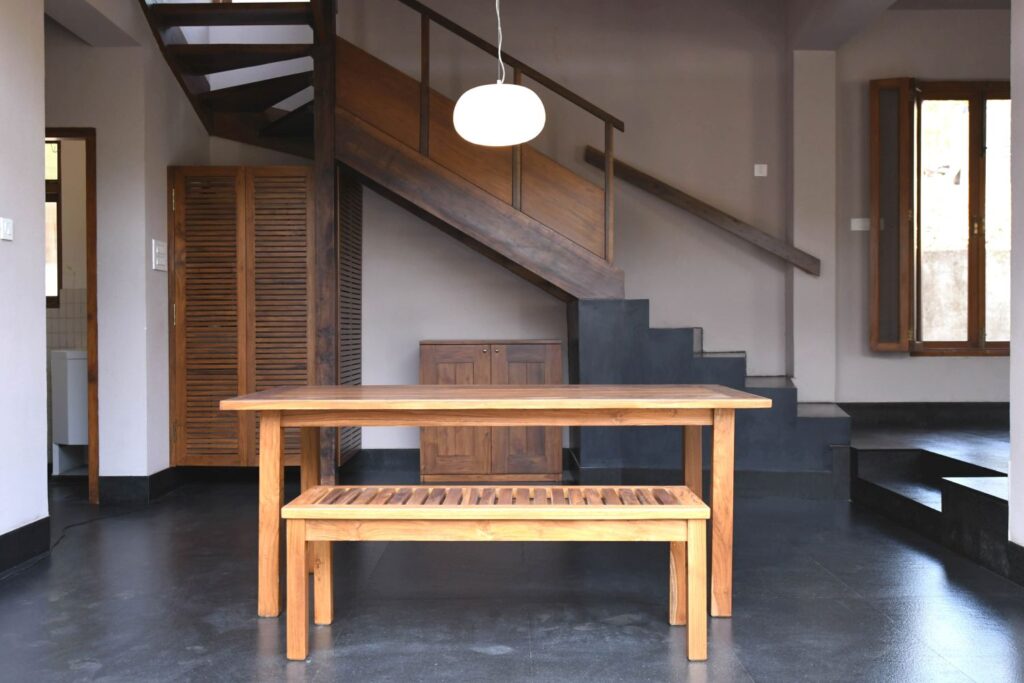 The site is located in an area with houses spread sporadically in the vicinity. The rest of the area is covered in dense vegetation. Especially the front is densely covered with large trees. The house needed to be internal without being anti-social in order to respond to the setting. The initial feeling was to have a "hortus conclusus" of a domestic scale to which all spaces open to. The light, ventilation & views are borrowed from this court. The wall to the outside gives a sense of security & protection from an uncertain exterior landscape.  
The court also houses a delicate garden almost an antithesis to the outside landscape. 
The walls have a pink hue and a coarse texture giving the spaces a mellow northern daylight through the day. The living, dining & the kitchen are planned in a linear way however marginal offsets in walls give each space a unique light & view of the outside.
Drawings