EMARA is a studio of young architects and Urban Design Professionals who value working together as a team. We understand, from experience, the options and challenges that architectural projects present, and how much they mean to our clients. We also appreciate the resolve needed to initiate building projects and the commitment necessary to implement them successfully.
We work with a close connection with the local context, which is visible in our project. We have been fortunate to work in the cold desert of Ladakh, and through our practice, are trying to come up with a landscape and architecture vocabulary for the region which is on the verge of 'development'. We have conducted workshops, seminars and conferences in the region. Our project starts with a great amount of research around material, culture and built.
The Team
Intekhab has served as Assistant Professor at the Faculty of Architecture & Ekistics, Jamia Millia Islamia, where he taught Urban Regeneration to postgraduate students. He has presented papers at various national and international conferences, organized by organizations like IFLA, IGNCA, ICOMOS, ISOLA, and THAAP. He has been invited to deliver lectures on architecture and urbanization by institutions like IGNCA and IGSSS. He is also a founding partner of the quarterly publication Sheher 'Strategies for Habitat, Economic, Heritage and Ecological Regeneration' and guest editor for LA Journal magazine. Currently, he is writing a book titled 'Leh Building an Urban Database'.
Amrita is a Landscape Architect from Mumbai, India. She is an alumnus of Rizvi College of Architecture and CEPT University and has 3 years of experience working in the industry. For the last 3 years, she has been teaching at SPA, Delhi as an Assistant Professor at the Department of Landscape Architecture. Her passion for research led her to begin her PhD journey on the topic of Post-Industrial Landscapes, at RWTH Aachen University, Germany. Apart from research, she is also engaged in being a Landscape consultant for various scales of projects across Leh, Imphal, Delhi and Mumbai.
Key works by EMARA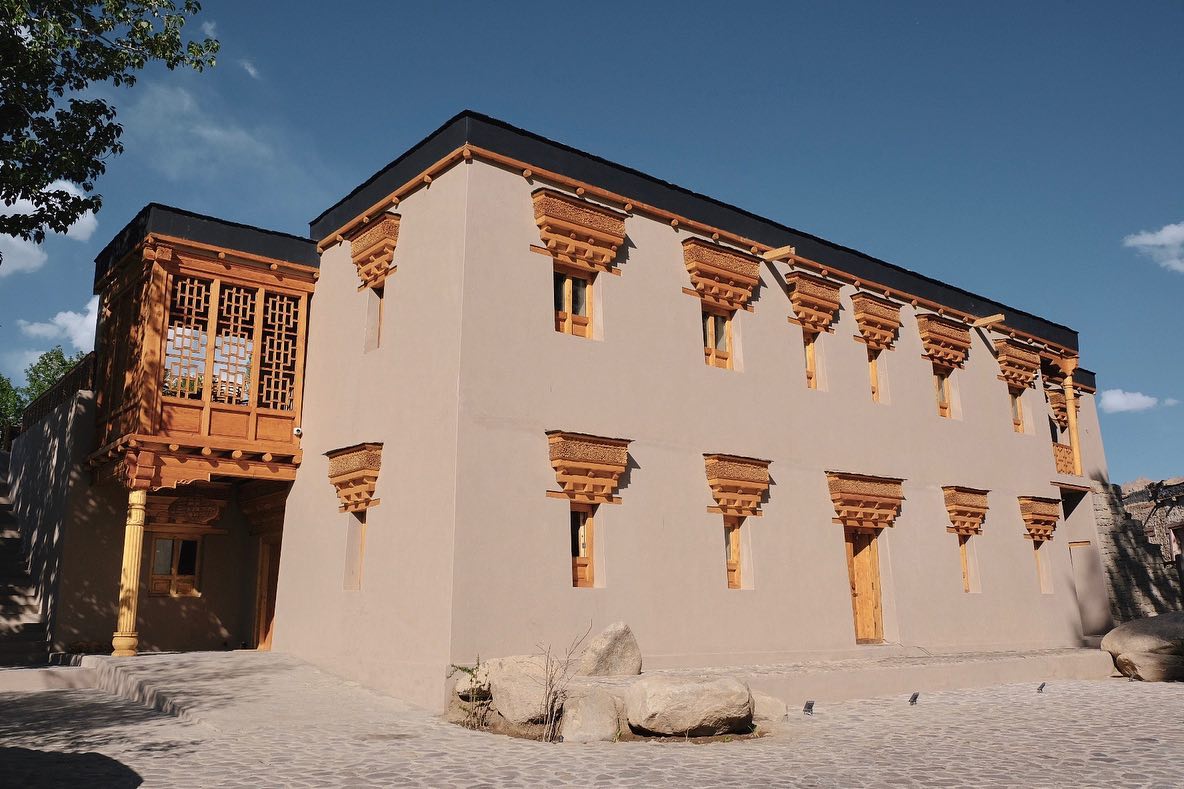 Dialogues