A recently released notice by the Telangana state department of Archaeology and Museums has been getting a lot of attention, but for all the wrong reasons.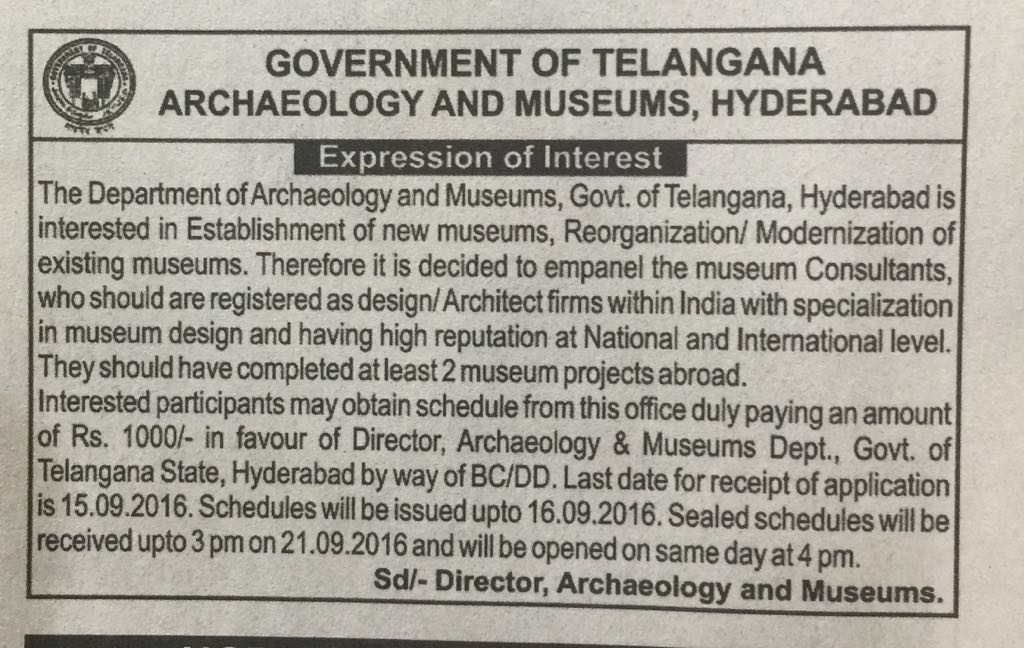 The notice (above), which invites applications from Indian firms for designing of new museums and refurbishment of the existing ones in the new state, sets out rather broad criteria for the applicants, inviting candidature of firms which specializes in museum design and have a considerable reputation in India and over-seas – except for the clause which specifically states that the applicant must have completed two projects abroad of a similar nature.
This particular article of the invitation has received a lot of flak within the architectural community. It effectively bars firms of a relatively small statute – ones which do not or have had not had the resources to have such a diverse work-experience – from even considering participating in the competition.
Newly established architects and the firms whose work is deeply rooted within the Indian context – and hence also restricted geographically – now stand disqualified from what should have been an excellent opportunity to foster new-found talent. The process of state building is one which must be a catalyst of growth in all spheres, but disbarring a huge chunk of the home-grown talent on such an unreasonable basis – which is glaringly Euro-centric in its approach – undercuts the importance of architectural work done within the country. It indicates a tendency to measure professional capability through international clout rather than suitability to the task and the context, an approach which is blatantly anti-'Make in India' – an aspiration a state government should have been, ideally, working towards.
Further, to have had completed two museum projects abroad is an oddly specific criterion, one which a very small subset of architects or firms can qualify for. Questions have been raised whether this is not indicative of the system being rigged pre-emptively in favour of a specific firm, to ensure that they can be awarded the project within the framework of fairplay. The Indian Institute of Architects has contacted the state government yesterday and request them to retract this clause. It remains to be seen what effect it would have on the authorities.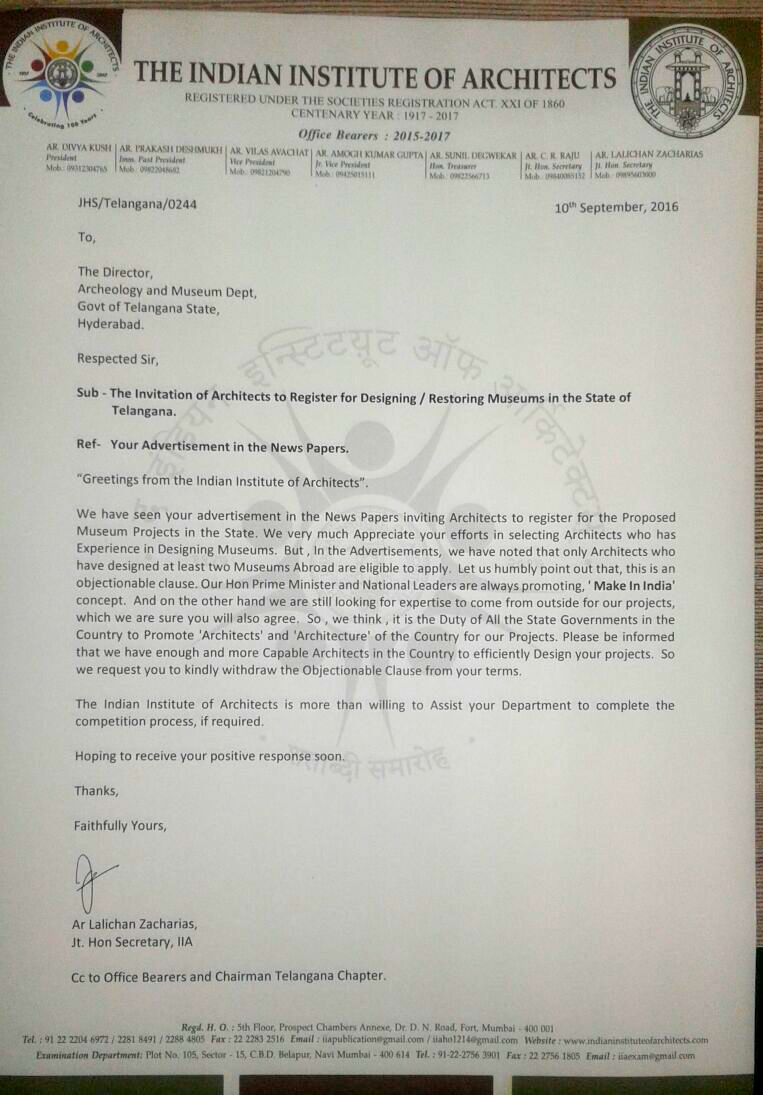 No matter how one sees it, it is clear that what is lacking is a level playing ground and transparency within the system. Can one truly hope to see the architectural profession flourish within the country when the government itself refuses to provide ample opportunities for it?
---
Text: Anupriya Saraswat