ABOUT THE BOOK: 
This book is an attempt to chronicle the architect's journey and delve deeper into his philosophy towards architecture and life, his love for nature and his commitment to architecture. Our journey thus encompasses influences from vernacular architecture, his leaning towards sustainable design, response to nature and his diverse use of courtyards in varying building typologies. This monograph showcases 19 noteworthy projects, which include private residences, restoration projects, educational institutions, resorts and retreats, office spaces including his own workspace and farmhouse. The book also includes essays by Christopher Benninger, Mr Anand Mahindra (Chairman and Managing Director, Mahindra Group) and Prof Anurag Kashyap (Principal, BNCA College of Architecture, Pune) providing valuable insights and perceptions about Sanjay Patil's work. This book also chronicles the impact of Sanjay Patil's works on the city of Nashik – his birthplace, his home and a city he has always loved.
Title: Nesting In Nature, Sanjay Patil
Genre: Architectural Monograph Description:
280 Pages, Full Colour, Hard Cover with Dust Jacket
Published Jointly By: Bnca Publication Cell, Pune & Super Book House, Mumbai Conceptualiser And Creative Editor: Ritu Sharma
Author: Minaz Ansari
Designed By: Designworks Pvt Ltd, Pune Prashant Jadhav, Bluesky Communications Midas Touch, Nashik
Photographs: Hemant Patil, Atul Kanetkar, Sanjay Patil
Illustrations: Uday Ahire
BUY 'NESTING IN NATURE' BOOK FROM HERE
---
ABOUT THE ARCHITECT: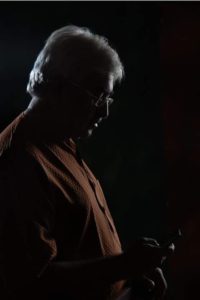 'I have no special talents; I am only passionately curious.'
Sanjay Patil's tryst with architecture began in his early childhood as he soaked up the environs that surrounded him in his birthplace, Nashik. Moving on to formal education in architecture at the Sir JJ College of Architecture, Mumbai, Sanjay returned to his hometown in the year 1981 to immerse himself into a meaningful and sensitive architectural practice. Over the years, Sanjay Patil has received many honours from the industry and his projects have been widely published in architectural journals. His greatest reward however continues to be the appreciation and support of his numerous clients who have played a vital role in his approach to architecture. His workspace 'Environ Planners' has also evolved into a centre for learning; inspiring, training and providing roots and wings to budding architects from various parts of the country.
---
ARCHITECT'S PERSPECTIVE ON THE BOOK:
"Knowledge sharing is integral to me and has always given me great pleasure and satisfaction. I have always made a conscious effort to share with others the little bit that I have learnt through my work, travel and other hobbies. This book 'Nesting in Nature' is just an extension of this love for sharing; a humble effort to document some of my works across the last three decades and present it to a wider audience. It is an honest endeavour to make the reader a part of the design process and my passion for my work that is so much a part of my being."
---
THE AUTHOR: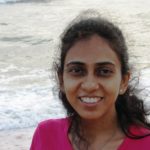 Minaz Ansari is an architect, writer and educator and has worked in the industry for over a decade in various roles. Over the years Minaz has written for various publications including leading newspapers in the country, architectural journals and other design magazines. She has been studying and analyzing Sanjay Patil's works for the last two decades as a student, an architect and a writer. Beside architecture Minaz's passions include writing and teaching, both of which she is currently pursuing both with great fervor. Minaz is currently teaching at the Rizvi College of Architecture, Mumbai and is a mother of two.
---
[amazon template=banner easy&asin=http://www.amazon.in/gp/search/ref=as_li_qf_sp_sr_il_tl?ie=UTF8%26camp=3626%26creative=24790%26index=aps%26keywords=architecture%20books%26linkCode=as2%26tag=wwwarchitec00-21]