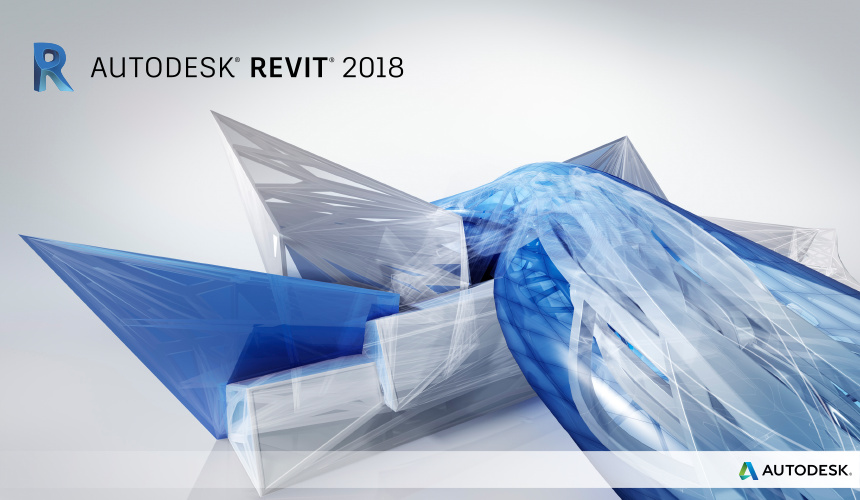 Revit, the powerful BIM [Building Information Modeling] software from Autodesk was launched in the year 2000, which allows for easy planning, visualizing and implementation of an architectural or construction project. Over the period of 17 years, the software has gone through numerous updates, helping increase the productivity in architects' office. It covers aspect and areas ranging from, 'designing a building and its part in 3-dimension', 'detail the model for easy outputs in the form of 3D model or 2D drawings' and finally 'access, extract or exchange building data from the building model's record/database in order to support decision making regarding a project'. Software helps to improve the mode and quality of work by providing facilities/options that can engage practically in every stage of project development such as conceptualizing the project, zoning, planning & framework, designing and detailing, visualising, structural designing and specification, implanting services, estimation & scheduling, execution and finally, monitoring. Thus, in all it helps architects, interior designers, MEP engineers, structural engineers and contractors to plan, design, construct, operate, track and maintain different stages of a building lifecycle from cradle to the grave.
Autodesk created different versions of Revit for specialization and focusing in different areas, like Revit Building, Revit Structure and Revit MEP. After some recognizable changes and addition to previous versions of 'Revit Building', Autodesk re-launched a stable version of it named as 'Revit Architecture' in 2006. A light and mobile version of Revit named 'Revit LT' was also launched with comparable fewer features but having all the necessary ones.
Below, a short introductory video explains the Revit Environment and User Interface, and runs through the important features, which are not only easy to learn for an individual, but also architects offices can quickly adapt to the new way of working.
Quick Changes to Design, No Repetitive Tasks
The major leap that Revit took was not just the 3-dimensional aspect of it, but 'bidirectional associativity'; which means that everything is interrelated with and integrated and thus a change done in a place will reflect everywhere across the platform. It not only helps professionals to deal with their project in a phenomenally interactive yet in a disciplined way, but also helps to increase the productivity and the efficiency of the designer (or anyone using the software). In present days with uses of some versatile extensions like 'Eco-tec', 'Dynamo', 'Coins', 'Auto section box', etc. Revit provides exuberant 4D interface to explore the BIM concept in detail.
Conceptualize
Revit provides a platform to conceptualize projects in terms of form , functionality and effects of climate that enhance the quality of the language of any project and leads to responsible architectural practice. Tools like 'Dynamo' and parametric massing allow for biomimetic concepts which are innovative, as well as passively and actively climate responsive. Parametric concepts allow aesthetically interesting and functional designs that can be easily generated by user friendly options of Revit. Built mass can be designed as per calculations from database of solar movements, wind flow and other climatic data.
Zoning and Framework
Basic/detailed zoning and framework can be designed easily with several options and tools, one being 'Design Option'. One and more zoning options as per the project requirements can be composed and analysed in a single base or plot which allows for a complete comparative study between options, their flaws and efficiencies. Frame work for generative designs can be structured through programming and data analysis.
Planning
Availability of variety of drafting tools in the software allows for a detailed planning and drafting stage as per the brief conceptualization and finalized zoning. It helps to make perfect construction drawings as well as detailed drawings as per requirements. In this stage several alternatives and options can be created just like the zoning stage, which helps to achieve more functional planning that can have more logical explanation.
Design & Detailing
A design become more aesthetically appealing and is appreciated by users as well as critics, when it is designed sensitively and intrinsically detailing it further. Revit provides options to detail and carve out every single corner with perfection though options like massing, modelling, families and parameters. This gives the flexibility to design project and its components with utmost care and still carving wide range of outputs with essential details such as an elevation as well as the window frame or a cornice. Parametric designing option add an extra emphasis to it by opening endless options and providing the flexibility to the designer of exploring these options further, looking into proportions and dynamic designs which results into an deepened personality in the work.
Visualization
Designing and detailing is very closely related with visualization as the interface of the software allows visualizing the project step by step after it has been designed well, which helps to take mature decisions and make necessary changes in planning or detailing. Designers can easily picture and imagine the outcome of the project which not only helps them but the clients as well. It plays a major role in improving aesthetic appearance in terms of overall massing, composition, harmony, and detailing. This also allows saving huge amount of costs by imagining the project beforehand and thus helping to remove any kind of externality or redundancy by reducing the amount of errors to as low as possible.
Structure and Services
To execute the final project on ground structural design is the most important aspect. Revit gives a platform to design structure with the flexibility of changing it as per aesthetics with proper calculation of distributing and applied load. While designing structure the designer or the engineer can explore more possibilities to solve a particular complication. Over all, estimation of structural design can also be calculated along with all kind of loads and its variation such as dead or live.
Sum of the parts
The interface also allows to put every type of functional activities in a single model with actual site conditions that helps to detect almost every kind of error or anomaly that can happen on site. Thus, it cautions the user to take precaution beforehand to avoid any kind discrepancy that may happen on site by analysing the model. An example can be a situation where a plumbing duct comes in way of a beam and software detects the fault beforehand. Feature like these also help to achieve accuracy (in planning and designing of a building) to level that was not seen before in the industry.
Also the whole team (architect, engineers etc.) can work on the same file at the same time, live through the internet that allows increasing the efficiency of the team and reducing chances of errors, finally resulting in 'improved coordination and high level of flexibility'.
Accurate Estimation of Quantities and Cost
After the material specifications of the project are filled in, project cost and time can be estimated to the decimals in Revit with the help of its features. Revit produces accurate material quantity takeouts as a by-product, with less-efforts. This advantage helps the contractors and owners to determine if the project adheres to budgets.
The software is equipped with the abilities to facilitate and create the project virtually with all the practical aspect of structure, services and functionality. It becomes very easy to implement a project that has been checked and revised on software several times and is detailed to a satisfactory level with no chances of corrections on site.
Revit can be used as a very powerful collaboration tool between different disciplines and practices in the building design sphere. The different disciplines that use Revit approach the program from unique perspectives. Each of these perspectives is focused on completing that discipline's task, thus at the end satisfying everyone's needs and aspirations in the field and industry.
Sustainability and Building Performance Analysis with Revit
Climate change is one of the major concerns of the world at this point. Construction industry has a major role to play in curbing the rising temperatures and making the environment conducive to living. In absence of efficient tools that can help analyse the performance of any building, it becomes difficult for designers to provide sustainable solutions. Revit provides number of tools internally and as plugins that help architects do the building performance simulation without much effort.
To conclude, Revit with all its offerings and features, from visualisation, to estimation and building simulation, has become a quintessential part of any architect's office world over.