A characteristic feature of Architecture is its multidisciplinary facet; helmed by architects, the structures we inhabit are resultant of the coming together of several professions. In Bangalore, we came across a young practice aptly adopting this multidimensional nature of the field- Motley or 'a mixture of different groups', as its name, Studio Motley.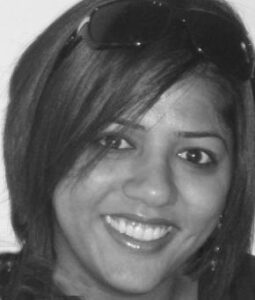 Studio Motley was established in 2014 by graduation and later post-graduation college mates Kajal Gupta and Prof. Anand Kurudi. Having headed their respective departments in International organisations before establishing their practice, we conversed with the founders on the difference in the Indian and International contexts, the state of architectural competitions in India, and the amalgam of different professions under the umbrella of Architecture.
Reverse Migration
With every practice I have had conversations with, one thing that especially has intrigued me is the story behind the establishment, in particular, the coming together of two (or more) like-minded individuals to establish a practice with a specific ethos. In the case of Studio Motley, its founders, both graduates of Bangalore University, did their specialisations in different fields in the United States of America- while Kajal pursued Planning, Anand continued with Architecture.
The two founders went on to work with international organizations- Kajal was the Vice President of the Architecture and Planning department in a Singapore-based multi-national organisation, while Anand was the Head of Design in a Singapore-based multi-national firm; leading their respective departments led to a variety of experiences, eventually contributing to the handling of different scales of projects at Studio Motley.
"The nature of practice in an international firm as opposed to a boutique firm like ours is miles apart. But at the same time, it is precisely because we've had these varying experiences that we are very sure of our processes and concerns and are comfortable with any scale of design. In fact, it is in this shifting from larger to smaller scales that results in a kind of cross-pollination and often yields creative and unexpected results."

Studio Motley
Architecture- A Motley of Interacting Groups
The field of Architecture encourages the interaction between diverse groups- from the stakeholders and clients to the people involved in building- engineers, craftspeople and contractors; the architect facilitates this interaction.
"We need all these disparate groups to come together with a singular vision for a successful project. Part of the reason why we call ourselves Motley. It's hard to think of another job that demands this."

Studio Motley
In India, this interaction, in particular, on-site, is comparatively more intimate.
"The one thing that excites us most about practising here in India is that here we're so closely connected to the actual building activity on site and it this connection to the craftsmen and engineers and all the various agencies that we treasure."

Studio Motley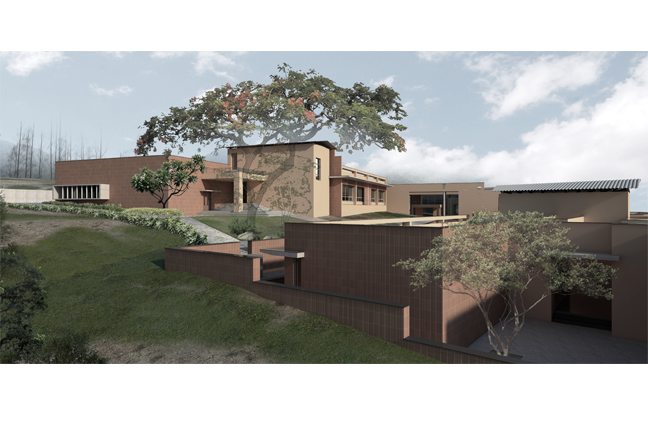 Sensitivity to the Local Context
The Studio's connection with the craftsmen can especially be observed in a recently completed farmhouse. Built along with local craftsmen and inspired by traditional construction systems responding to the resources and the local climate, the project intended to strive for an economy of both material and gesture.
"The building of the 'house of earth and stone', intended as a refuge from the urban condition attempts to be sensible and yet engage with all the senses, was satisfying in many ways. Using the excavated earth from the site itself and materials in their raw form, the emphasis was on arriving at a simple and clear arrangement. The building also allows for a multiplicity and adaptability of use."

Studio Motley
Urban Bangalore
Along with Architecture and Interior Design, Studio Motley specialises in Urban Planning. Bangalore, the city the practice is based in, recently experienced flooding in its urban areas. The city's infrastructure, urban systems, developers and decision-makers are under scrutiny for having led a city that Studio Motley refers to shouldn't be experiencing flooding, flood. Heavily encroached wetlands and lakes, poorly built roads and drainage have contributed to Bangalore, located at a level higher than its surrounding areas, experiencing floods.
"The real issue isn't that there is a lack of knowledge of these issues. It is about apathy, greed and a lack of ambition. It is for the authorities to have a vision, a comprehensive and holistic approach to city design, from traffic woes to floods and green cover, these cannot be looked at in isolation. Above all, there has to be a belief that the city deserves better."

Studio Motley
Architectural Competitions in India
The lack of quality building accentuating the repercussions of disasters is not limited to the city of Bangalore or even India. Globally, cities are experiencing the adverse impact of Climate-induced disasters and careless building. To deal with this, Architectural Competitions are frequently organised to design flood-resilient neighbourhoods.
In India, however, Architectural Competitions, are often disregarded for their corrupted and lackadaisical approach.
"It is safe to say that it (Architectural Competitions) is an underutilised approach in India. Especially in Government projects, which can have so much influence on the built quality of a city/town, it is sad to see that we are unable to achieve any level of excellence in public projects. There are many countries which have adopted this system and it should be easy enough to figure out regulations to adapt to our context."

Studio Motley
Studio Motley recently participated in a competition conducted by the Council of Architecture for the Centre of Excellence, Bangalore. The competition observed a better representation of young firms.
"As you have pointed out, the shortlisted entries for the COE competition were relatively younger firms which means that there is a wealth of untapped potential, architecturally speaking, and our cities could so easily benefit from this."

Studio Motley
Inspiration
Today, merely eight years since its establishment, Studio Motley is emerging as one of the recognized Architectural Practices in Bangalore. The studio has won and been nominated for several Architectural Awards, including the IAB Young Designers 15 Award and NDTV Design and Architecture Awards 2015, respectively.
They credit the architects they have worked with- Singapore-based Belt Collins (Kajal) and Hundrehands' Bijoy Ramachandran (Anand) for having inspired their attitudes towards design, along with Architects BV Doshi, Charles Correa, and Geoffrey Bawa.
"The masters, Doshi, Correa and Bawa have always been sources of inspiration and we find ourselves repeatedly referring to their works even today."

Studio Motley
The practice considers each day a new learning experience that brings with it new collaborations and associations.
"We've never really had any apprehensions as such (at the time of establishment). Every day is an exciting one where we learn something new, and we're constantly looking to meet and collaborate with the amazing craftsmen of India. We're enjoying ourselves far too much!"

Studio Motley
---
About the Practice
Established in 2014, Studio Motley is a multi-disciplinary design studio with project experience ranging from large-scale master plans to architecture and interior design. The practice's approach is based on each project's notional centre- a central idea derived from a combination of factors like context, climate, culture, client and program. Its approach is to design buildings that enhance both the built and the natural environment. Teamwork forms the core of the firm's philosophy, combining its skills with context-specific experts- from local craftsmen to consultants.