Designed as a 'Retreat within Retreat', the 20,000 Sqft spa block at Shreyas Retreat, is a new 'insert' at a well-known Yoga Retreat in India that offers spectacular layers of spaces and experiences.
The Architectural Vision is planned as a sustainable model, focusing strongly on the connection of man in the realm of nature. The main block disappears into the earth and is half submerged to connect to the isolating quality of the earth, with the light and air movement planned from a series of sunken courts. The approach to the main area slowly opens up a plethora of spaces which are programmatically planned to suit the smooth spatial transitions of the guests.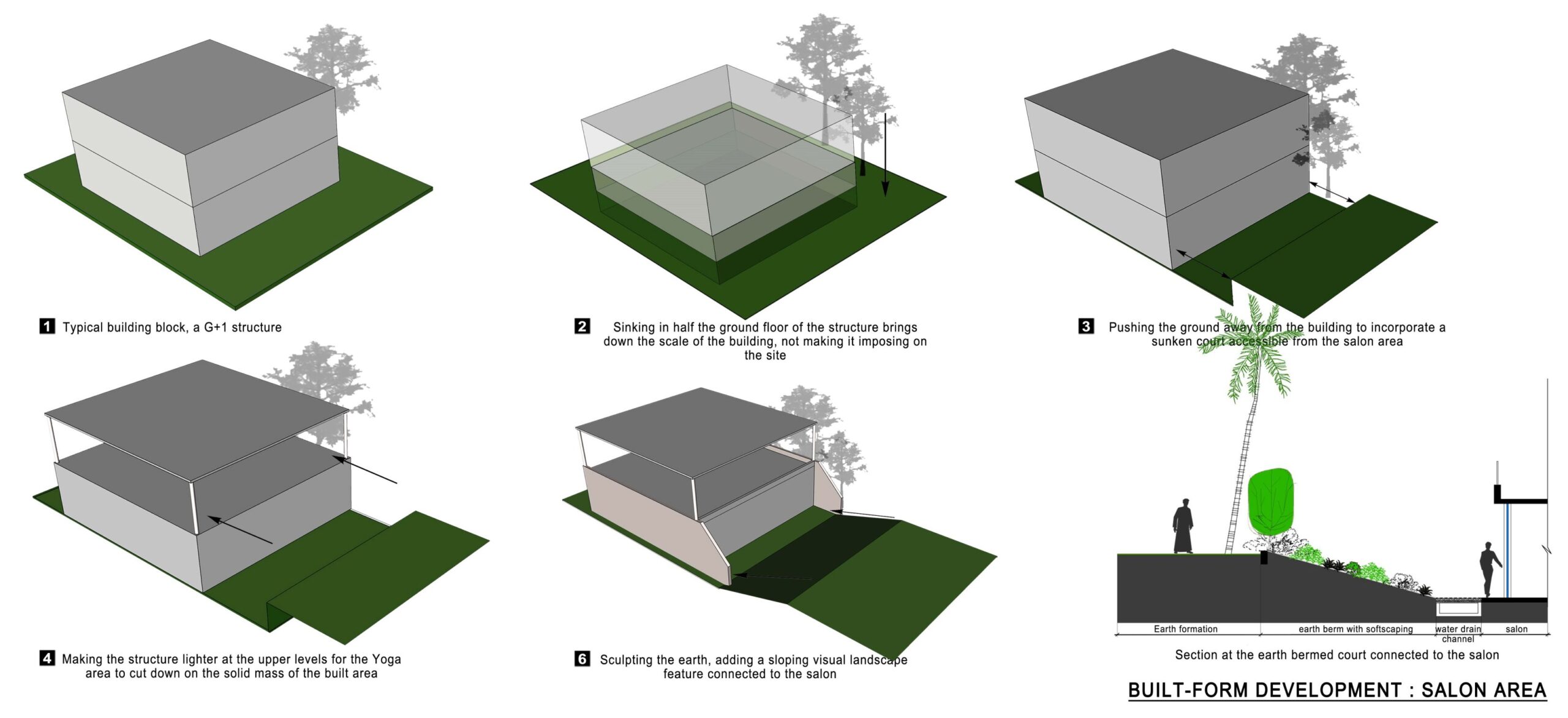 The entire feel is organic with natural light washing the exposed walls and ceilings with a spectacular play of light and shadows. The spaces are further held together with a strong design language of Handcrafted jaali screens, solid wood doors and openings which merge the interior and exteriors, quite literally.
The Guest Lounge area opens up to a Central Court with a water body on one side, and a Sunken Court on the other. Private Consultation rooms are part of the main spaces but are silently tucked away beside the water body.
The spa block is seen as a semi-detached sequence that utilizes the adaptive approach with each unit fitted to the purpose it serves. Each spa room (measuring up to 600 sqft) is positioned to offer spectacular views of the site/surroundings, whilst concealing the guests from the outside with locally exposed brick jaali works as the shell. The structure's porous cell conceals a softer environment inside and the private open-to-sky lounge spaces (for after-treatment relaxation) bring in natural daylights into all spaces. With the spa offering an array of treatment options with the 10 massage rooms, one can experience holistic Ayurveda treatments based on age-old therapies, or choose from the Oriental and western offerings on the menu.
The landscape merges the geometry of the network of surrounding paths to form break-away spaces for the guests to lounge. These buffer zones create smooth transitions from the exterior to semi-covered spaces, and also offer a beautiful play of light.
With each block growing from the sunken gardens into the sky, often blending into a series of greens, the organic approach seamlessly fuses the inherent sense of lightness expected from a space so serene. The feel is further exaggerated on the upper level, in the 2000 sqft Meditation and Yoga pavilion, with large openings on the east, allowing natural sunlight to create a powerful setting for the Yoga sessions at sunrise. The Large Pavilion opens up further to a series of private Yoga and Meditation Spaces offering beautiful varied settings using the natural play of light and shadows of the sun against the roof jaali's / screens.
Gallery
Drawings and Diagrams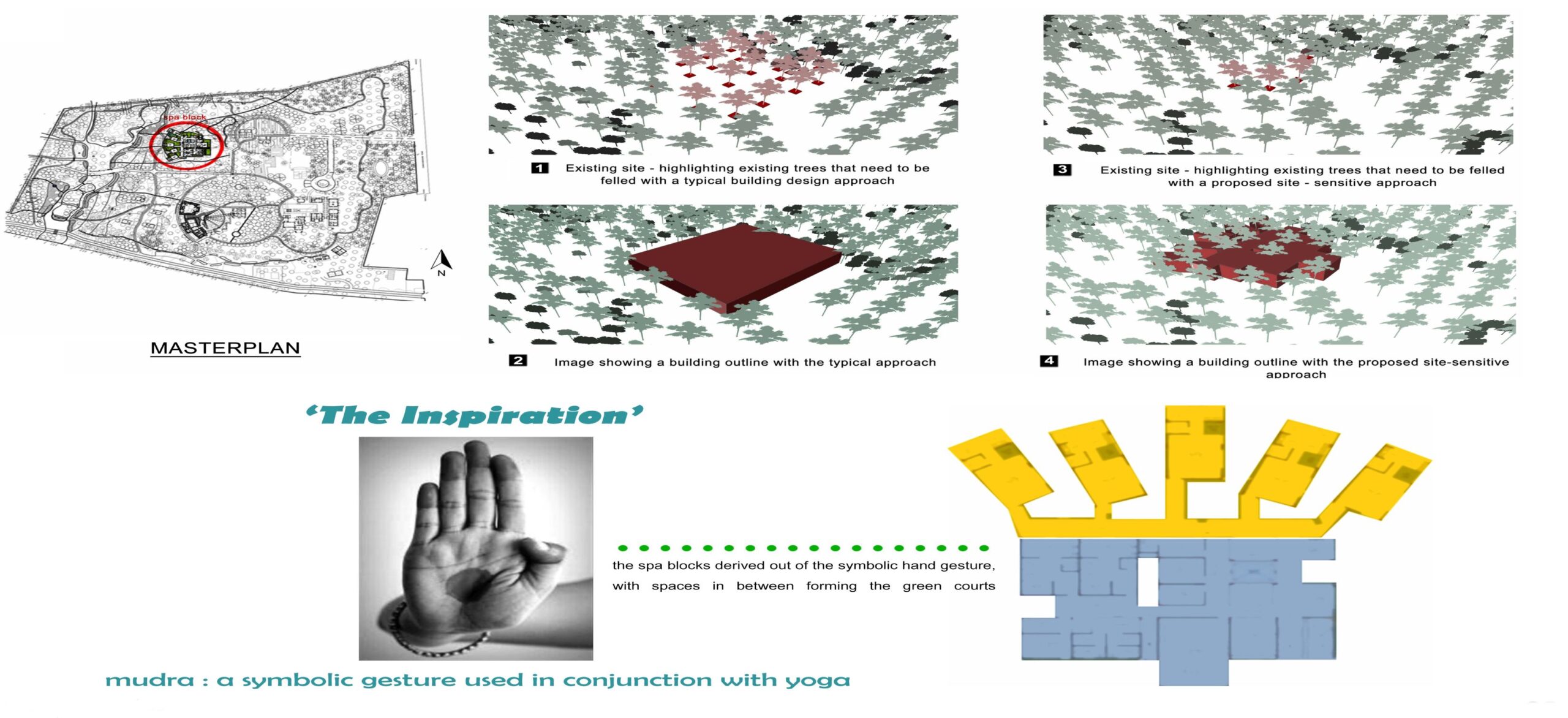 Project Facts
Project Name: Anaha Spa at SHREYAS RETREAT
Design Program: Spa Block in an existing Yoga Retreat
Location: Bengaluru
Site Area: 26 Acres
Built-up Area: 20,000 sqft
Year of Completion: 2016
Architecture, Interiors and Landscape: The Purple Ink Studio
Design Team: Akshay Heranjal, Aditi Pai, Jaikumar, Nishita Bhatia, Priyanka Bankapur
Photography Credits: Shamanth Patil J