Continuing our search for young, dynamic architectural practices, Future Trajectories reached Bangalore, where we came across The Purple Ink Studio- a practice actively working toward blurring the lines between built and unbuilt. Established in 2011 by Aditi Pai and Akshay Heranjal, who were later joined by Nishita Bhatia and Arpita Pai, The Purple Ink Studio today comprises a close-knit team relying on "internal collaborations".
With a portfolio expanding across various typologies, we discuss with Purple Ink their story of establishment, the coming together of four architects with varying ideologies, and how they maintain their purpose of wanting to make a difference while continuously challenging themselves.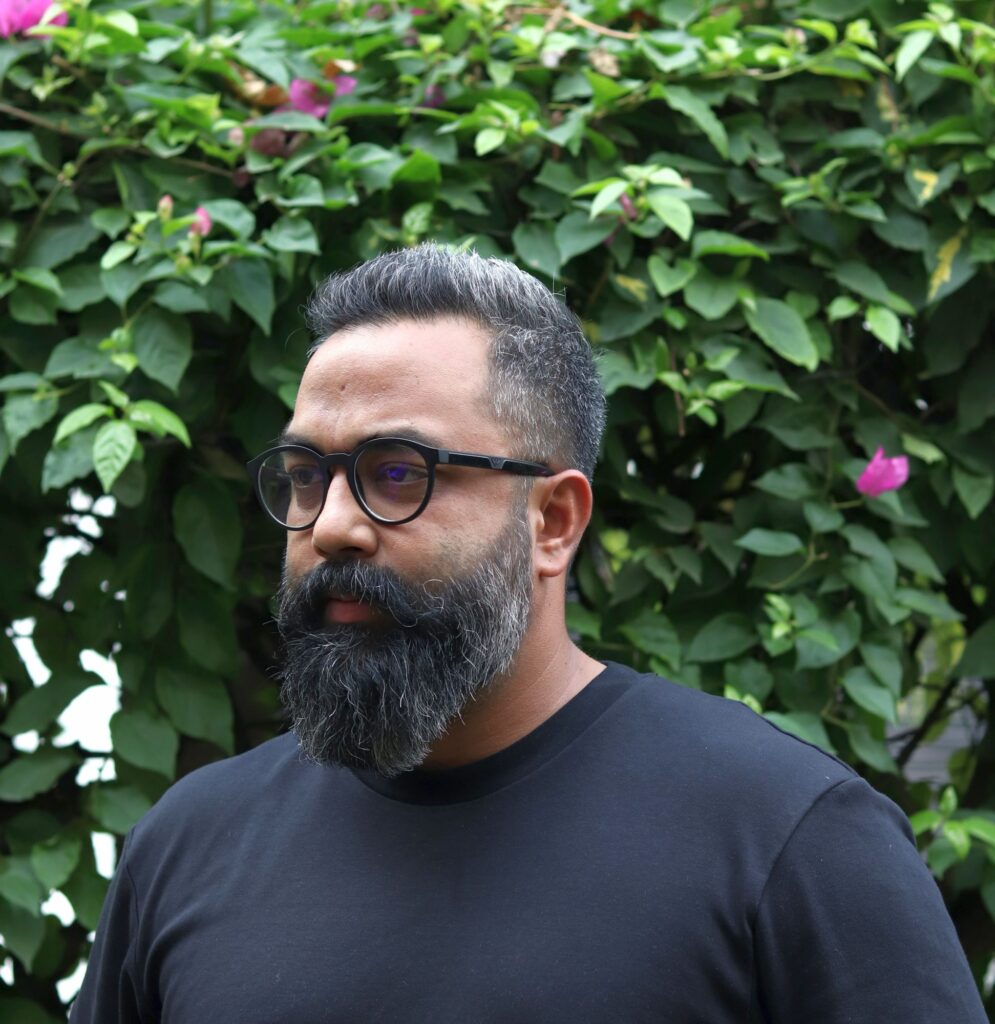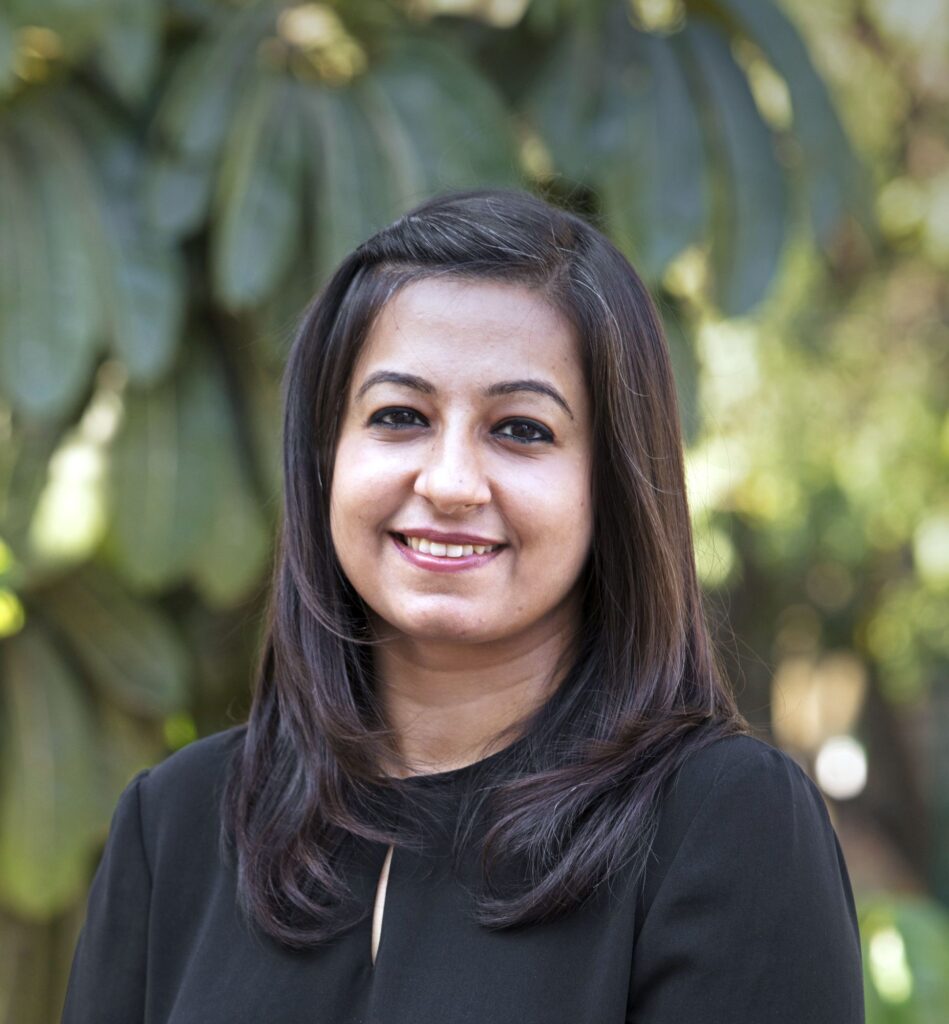 Internal Collaboration and Varying Experiences
Prompted by a project, The Purple Ink Studio was established by Aditi and Akshay in Bangalore- an unfamiliar city each had little association with.
I was born in Bangalore but never lived here. Aditi, a landscape architect from CEPT, had worked with Architect Mohan Rao here. I shifted to Bangalore from Mumbai, while Aditi shifted from Ahmedabad. We received a project that led us to Bangalore – we were looking for an opportunity to do something that would allow us to set up our base and make it strong. Bangalore as a city was still evolving, with room for projects of various typologies. We liked the feeling of being in a place that would challenge us. Not being in our comfort zone helped us understand the culture and, along with climate, its impact on architecture from a different perspective.

Akshay Heranjal
In Mumbai, Akshay worked with Sameep Padora and Sanjay Puri- who he credits, along with his first professional mentor- Architect Karan Grover (Vadodara), for shaping his ideology. His association with the three architects, each belonging to different schools of thought, evoked ideas for Akshay that went beyond one typical way of looking at things.
At the time of establishment, there were two different ideologies- a set of oxymorons defining our thoughts and practice. I was radical with my approach, while Aditi focused on bridging the gap between built and unbuilt.

Akshay Heranjal
From two, with the joining of Nishita Bhatia and Arpita Pai, the Practice has now expanded to four architects in the decision-making team. Nishita and Akshay together have worked at Sanjay Puri's office. Arpita has worked with Gerard Di Cunha in Goa and Aniket Bhagwat in Ahmedabad.
The Studio has diversified from just me and Aditi to the four of us who have started looking at the idea of collaborations internally- the team now constitutes 30-35 architects.

Akshay Heranjal
The structure of the Practice
When multiple people with varying experiences and individuality come together, there are bound to be disagreements at the creative level. How does The Purple Ink Studio resolve such instances at the creative and professional levels?
We have realized that each of us looks at Architecture very differently- all of us come from different backgrounds. We have a landscape architect in Aditi. Arpita has an inclination to history. And then there is Nishita, whose design and technical skills we bank on. I, on the other hand, have an eccentric bent of mind. So we have set ourselves in basic processes to understand our strengths and weaknesses. These processes remain open-ended- so there might be an architectural project that Aditi starts, probably because we want to understand the environment. There has never been a clash of interests- there is an understanding of each other's strengths and contributions to every project.

Akshay Heranjal
Anecdotes and Stories from the Background: The name
Inspired by an untitled album released under a pseudonym by a 1960s band- the practice's name, The Purple Ink Studio, comes with a unique story of its own.
I have always been connected to music. The idea of setting a studio name that did not reflect our own was inspired by the 1960s band Led Zeppelin. At some point in their career, the band felt that, instead of their music, it was their name that was selling albums. As a result, they released one of their albums anonymously, where each band member identified with a graphic. This untitled album became one of their best-selling albums, giving their signature song- Stairway to Heaven. This inspired us to identify with our work and not our name right from the beginning.
-Akshay Heranjal
The name also implied that the firm was not exclusively connected with architecture.
We are also looking at diversifying, maybe writing a book along with other things. So this keeps it open-ended, allowing the work should speak and not the name.
-Akshay Heranjal
Ideologies and Approach
The Purple Ink Studio considers architecture a seamless connection between built and unbuilt- an approach reflected since their initial projects.
One of our ambitious projects was the housing project- Vanam. Vanam was our attempt to look at how architecture and landscape can come together at multiple levels- the ratio of an apartment and the Garden or the Terrace spaces was about 30% which is quite large for a developer building. We started to question why landscape was looked at as an afterthought and not a part of architecture- from the idea of initiation. Over time, we realized that in the projects where we pushed hard for the greens to become a part of the built, the users' commitment was also important- people who invested in the property with that idea, often did not commit to it.

Akshay Heranjal
While Vanam was a small-scale housing project, the Studio is now involved in several large-scale masterplans that allow it to look at the connection between the built, nature and the spaces that lie in between.
We have never defined our practice in a way that would put us in a bracket- our projects range from a spa retreat to an art and a music school to universities and institutes. For these projects, the clients are usually well travelled and often have a clear idea of what they want and don't want.

Akshay Heranjal
Doubts, Insecurities and Challenges
In the past few years, The Purple Ink Studio has gained recognition at national and international levels. But, much like every practice, the Studio has dealt with its share of challenges.
I don't think you would come across any client or project that would say everything is perfect. But you need to find your way across each time. Every project has challenged us in so many ways that it's only making us dive deeper, get smarter and allow us to look at how we could make our spaces as close to what the original vision was. Each project has made us realize that it was worth every challenge that came our way while trying to make it happen.

Akshay Heranjal
Asked if there has ever been any project that they regret being a part of, Akshay replies,
I have never had that feeling because each (project) has been a learning experience. Good or bad- maybe without those experiences, we would not have been smart enough to say no to the projects we didn't do. But, we have never left a project incomplete because a lot is connected with the project. The learnings will allow you to grow better and give you these stories to pass on the message of what went wrong.

Akshay Heranjal
Eleven years after its establishment, the Studio is now focusing on the internal organizational structure. They continue to seek inspiration from contemporary practices such as Abin Design Studio, sP+a, architectureRED and Studio Lotus.
But as they reminisce about their journey, the 2023 version of The Purple Ink Studio commends the courage of their younger self.
I don't think I could look at re-starting from scratch, because every single thing we've gone through, all the ups and downs; those challenges have allowed us to grow as people. We also believe architecture cannot have a point where you switch on and off- continuity becomes a part of life. Today, the studio has become our identity. Our whole life is dedicated to this art.

Akshay Heranjal
Learnings over the Years
Coming from ordinary backgrounds with no prior connection to architecture, the co-founders, Akshay and Aditi, chose to start their life from scratch in a new city. To Akshay, this experience helped him understand the significance of being ambitious.
It's important to not have boundaries but to think big and be responsible for the projects or opportunities that life holds for you. And in these last ten years, we realized we enjoy the process of being in challenging typologies, facing challenging briefs and working with people who push us to go beyond what we've been doing. This cannot be achieved alone- you need a team, a wolf pack committed to doing extraordinary work. So that's where we are heading right now, where we realize how important every single person is and how important it is to have non-linear ways of thinking. That makes us who we are. There's a lot that we want to give back, a lot we want to do. So, all these collectively could be Purple Ink for the next couple of years.

Akshay Heranjal
Highlight Projects: Practice Pick
The practice considers their 2014 project- Shreyas Yoga Retreat– their first resort/retreat project, where they got to experiment with materials in ways they never did, as one of their most memorable projects.
We got the confidence to push for this idea of 'nothingness'- how building less could also have an impact. The project allowed us to use materials, craft and experiment with basic materials like brick, concrete and plaster. The project was a high-end project and allowed us to be sensitive to the context and react differently.
-Akshay Heranjal
Another project that Akshay fondly recalls is the Manipal School of Architecture and Planning, which brought new challenges, and, eventually, similar projects.
When The Purple Ink Studio won the closed competition for the Institute, it consisted of 8-10 team members working on about 15 projects. From there, the studio has expanded to 30-35 team members working on nearly 50-60 projects. This was 2018- we had no experience with the scale and were unfamiliar with the context. So, a massive challenge was to present ourselves in front of the client, as the scale was more than twice that of our earlier projects. But, we understood the responsibilities that come with designing an architectural campus. This project got us more institutional campuses that we are currently working on.
-Akshay Heranjal
Along with the Shreyas Retreat and the Manipal School of Architecture and Planning, Akshay considers their recently completed project, Brick House, as one of the three defining projects of the practice.
The project allowed us to relook at the idea of how a home should be built. We did not use any paint in the entire house. If you look at the project, it might look like one a client would usually not agree to. The architecture talks about nothingness while incorporating craft into it.
-Akshay Heranjal