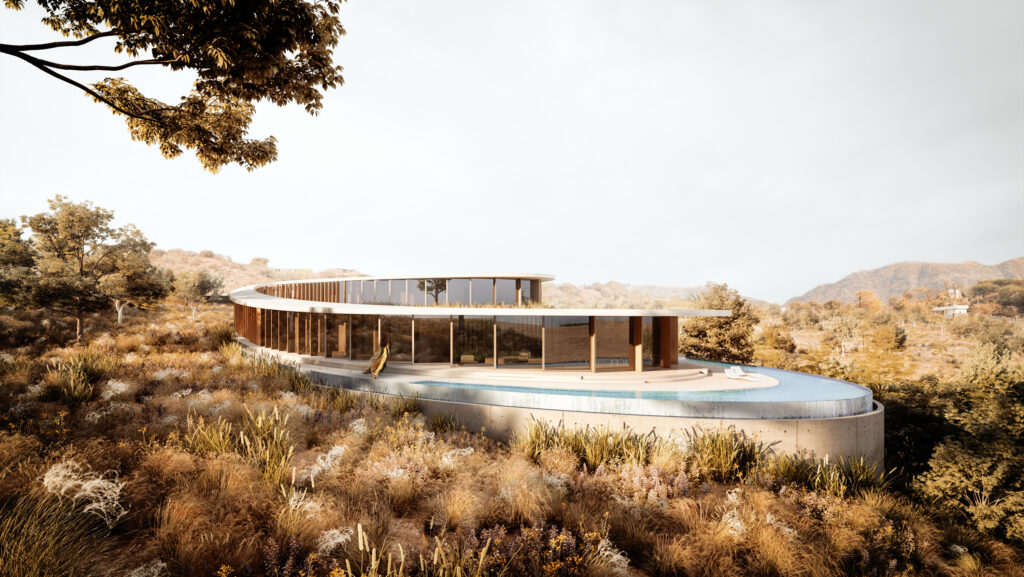 Nested in the beautiful landscape of Udaipur, the design proposal is based on capturing the breath-taking views of the surroundings, respecting the natural topography whereby the form evolves from contour mapping.
Capturing the Views
The site is very narrow and long, with the dominant views of the beautiful mountains towards north. This creates a very narrow funnel of view from the site. The design iterations looked at maximizing the view by using the contours of site and also by maximizing the surface area of the form that overlooks the mountains.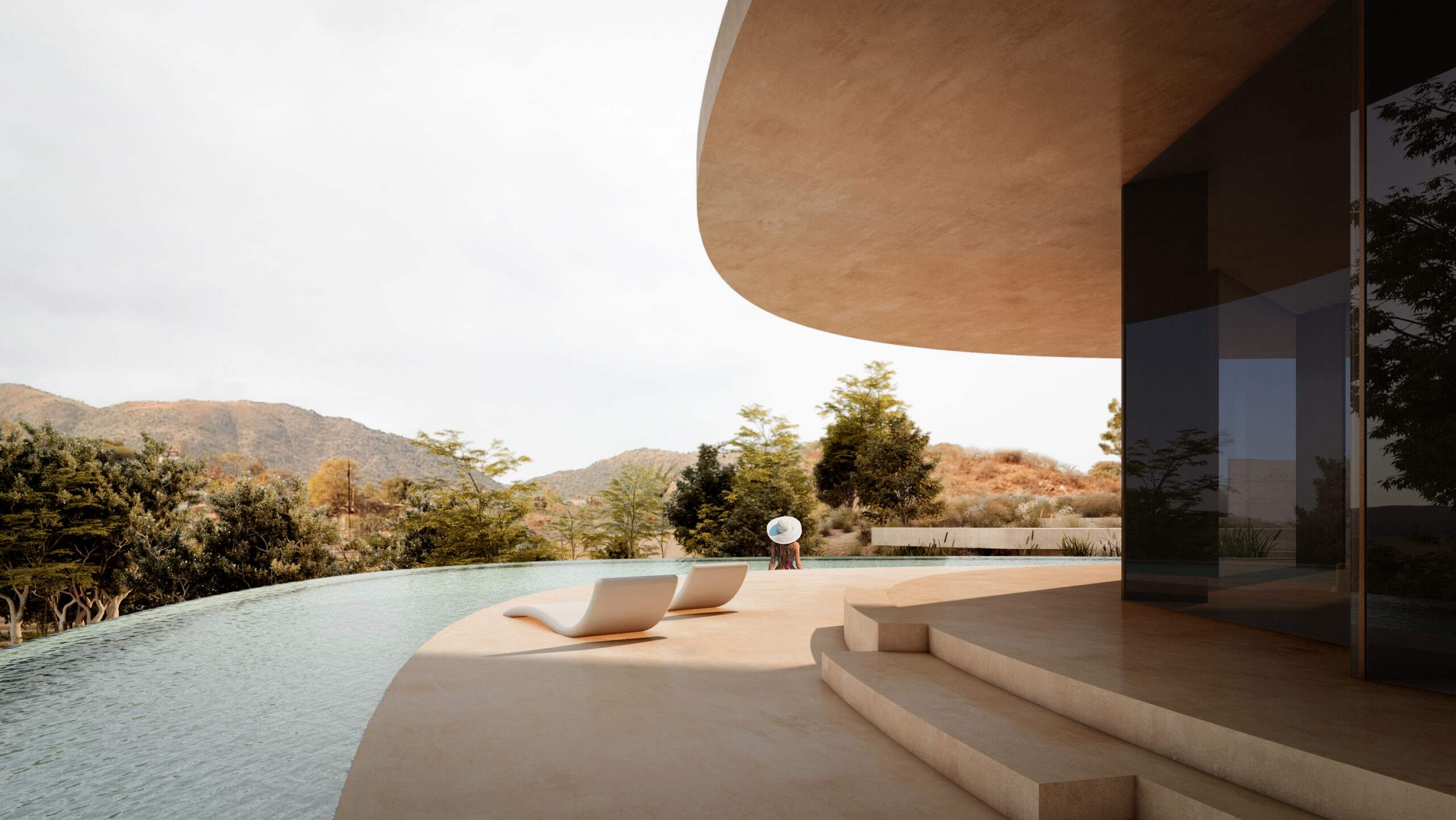 Calligraphic form
Design looks at interweaving the built and landscape with a seamless calligraphic curve creating semi outdoor courtyards around the existing rocks. This calligraphic form becomes wider and narrower based on the space allocation at any given point on site. This undulating move ensures optimal usage of spaces, which blends seamlessly to each other.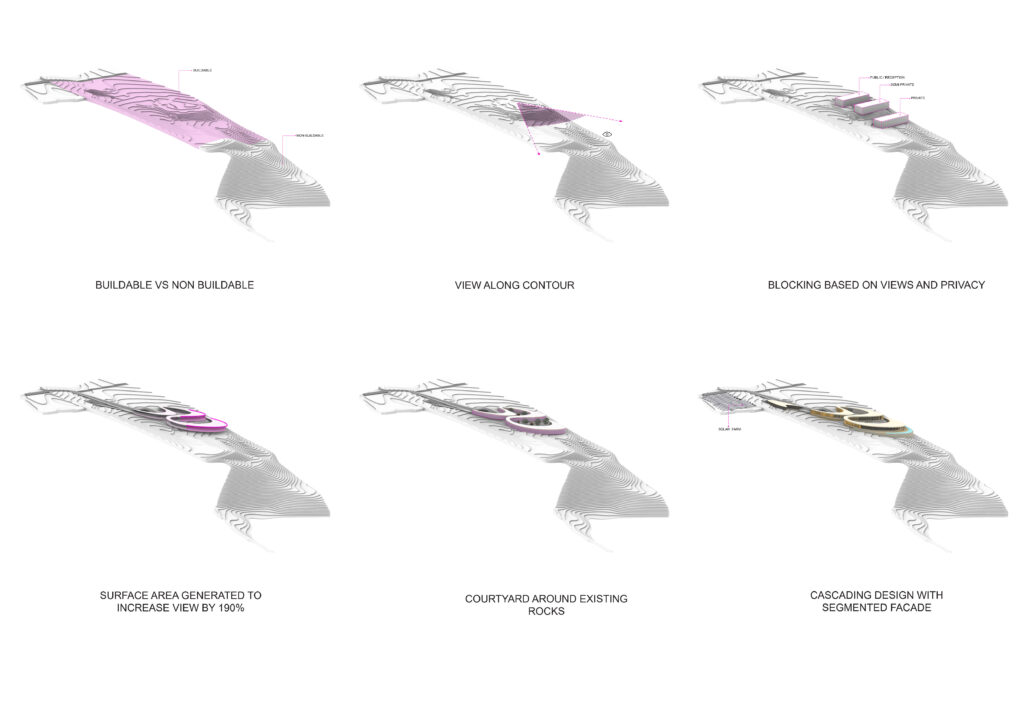 Responding to site features
The undulating site topography and the rocks on the site have been used as design drivers. The site levels have been mapped and were tested to ensure that the rooms on the front are not blocking the views of the rooms on the back by cascading them in height. The site is made of hard rock, so it was essential that no cutting and filling is done, hence the levels have been managed accordingly.
There are existing rocks on site, that look like beautiful sculptures. Semi closed courtyards have been created around these rocks, to celebrate them for their sculptural quality which are illuminated in the night of the dessert landscape.
Material Pallet
The built form echoes the colour pallet of the site and surroundings. Locally available stone, wood and lime plaster are the primary materials for the design. The sourcing of materials is done within close proximity to create a closed loop.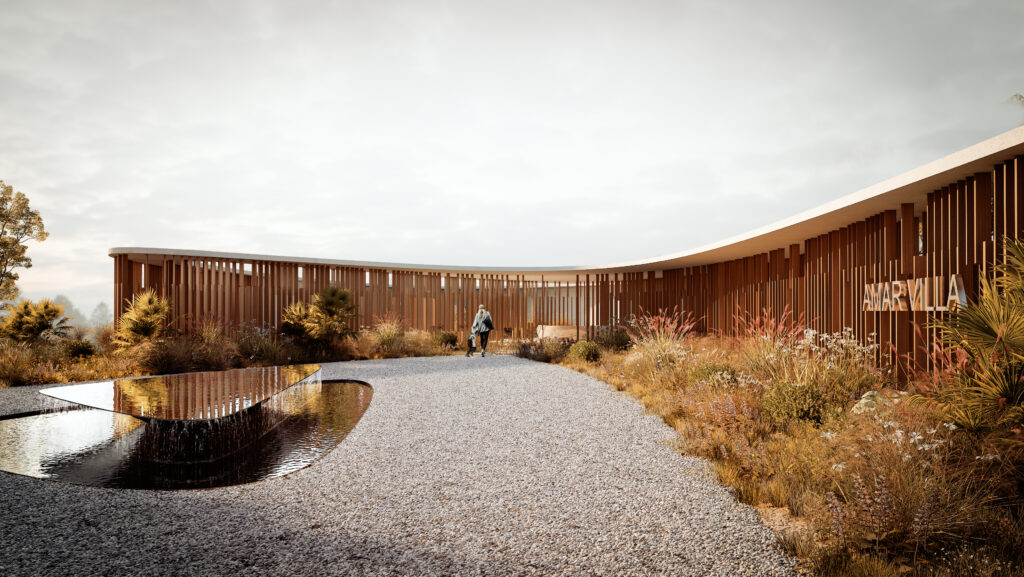 Façade and light
Located in the dessert capital of India, the façade elements of wooden fins, respond to the spaces. Corridors have densely spaced fins without any glass, to ensure wind movement and to reduce direct sunlight entering.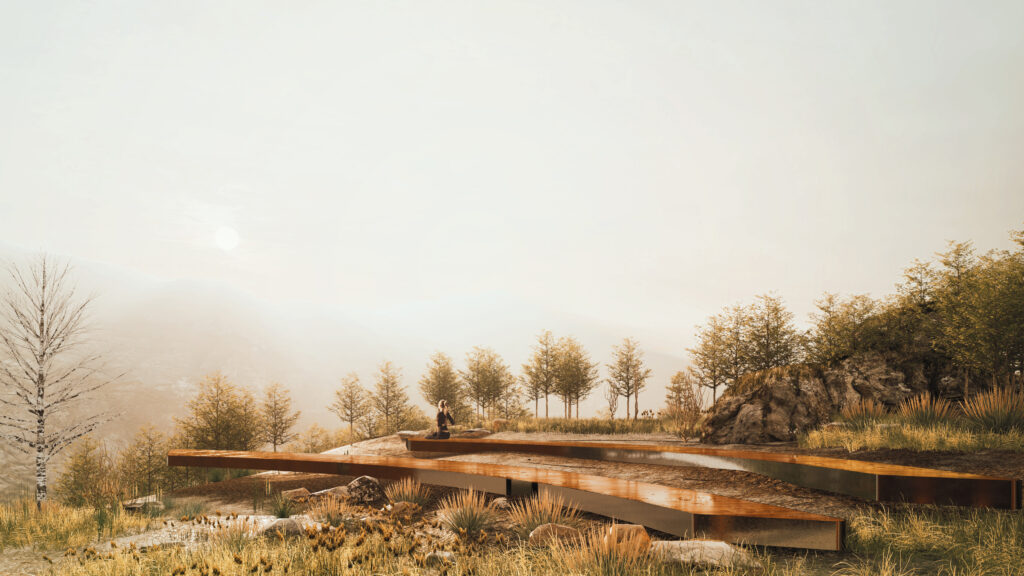 Ease of execution
Given the curvilinear nature of form, the glass panels have been faceted using a staggered pattern, to ensure planar glass. The roof is being casted as a flat slab maintaining the curve of the form both in roof as well as plinth.
Sustainability – Net Zero
Design has been envisaged as a net zero closed loop project. Sustainable and recycled materials are being used for this project. Wooden fins on the façade are made by recycling the deck wood that is scrapped at a nearby shipyard, this wood that would be otherwise discarded is being given a new meaning by incorporating in the façade.
Roof insulation is done by using locally sourced clay pots which act as a thermal brake by providing an air cavity. Also a solar farm has been created next to the entrance of the site to offset the energy demand on site.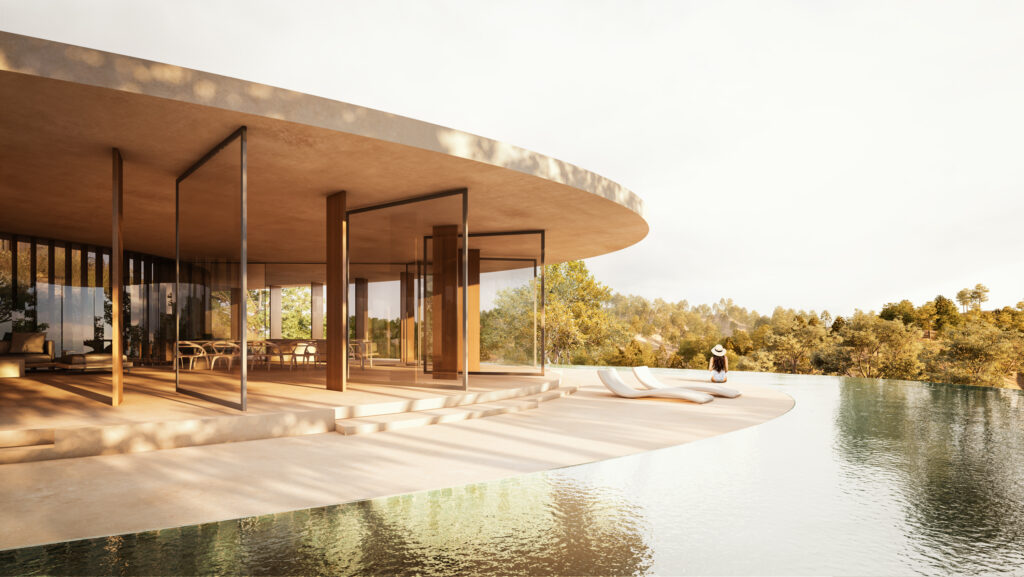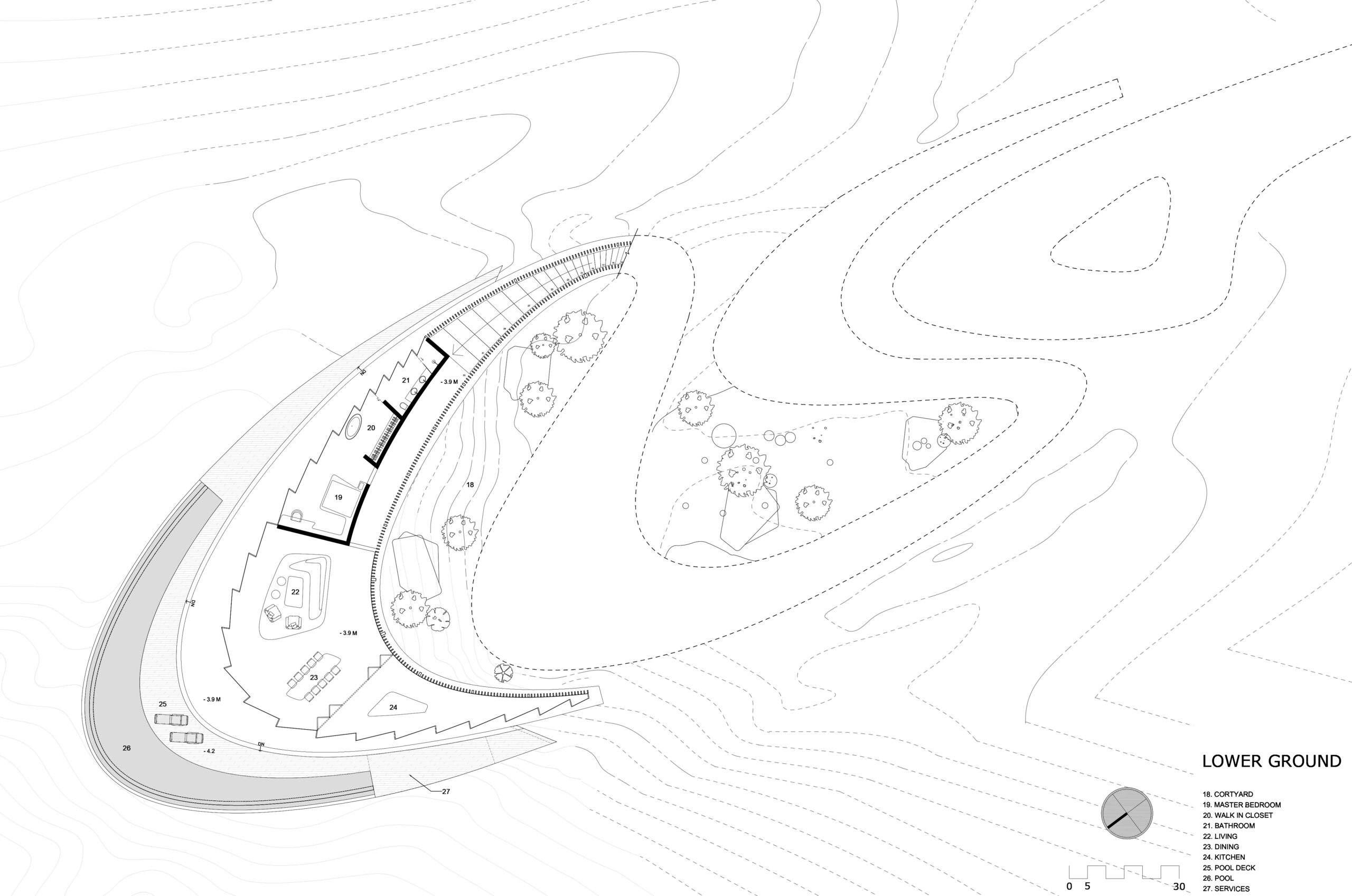 Project Details
Project : Amar villa, udaipur, india
Site area | built up area: 8765 sqm, 2.16 acre | 1202 sqm
Status: Under construction
Program: Boutique hotel
Scope: Architecture | interior | landscape
esign: Amit gupta, britta knobel gupta
Project lead: Kartik misra
Team: Apurv jain, Aditya Sharma, Anjan Mondal, Hasnain Alam