The brief was to design a fine dine Kerala cuisine restaurant. The clients being a Malayali aspired for a very Kerala home ambience and feel. Working closely with the clients we listed down the common aspects of what Kerala homes are all about i.e. the landscape,materials,design,spaces ,ambience ,colours,etc.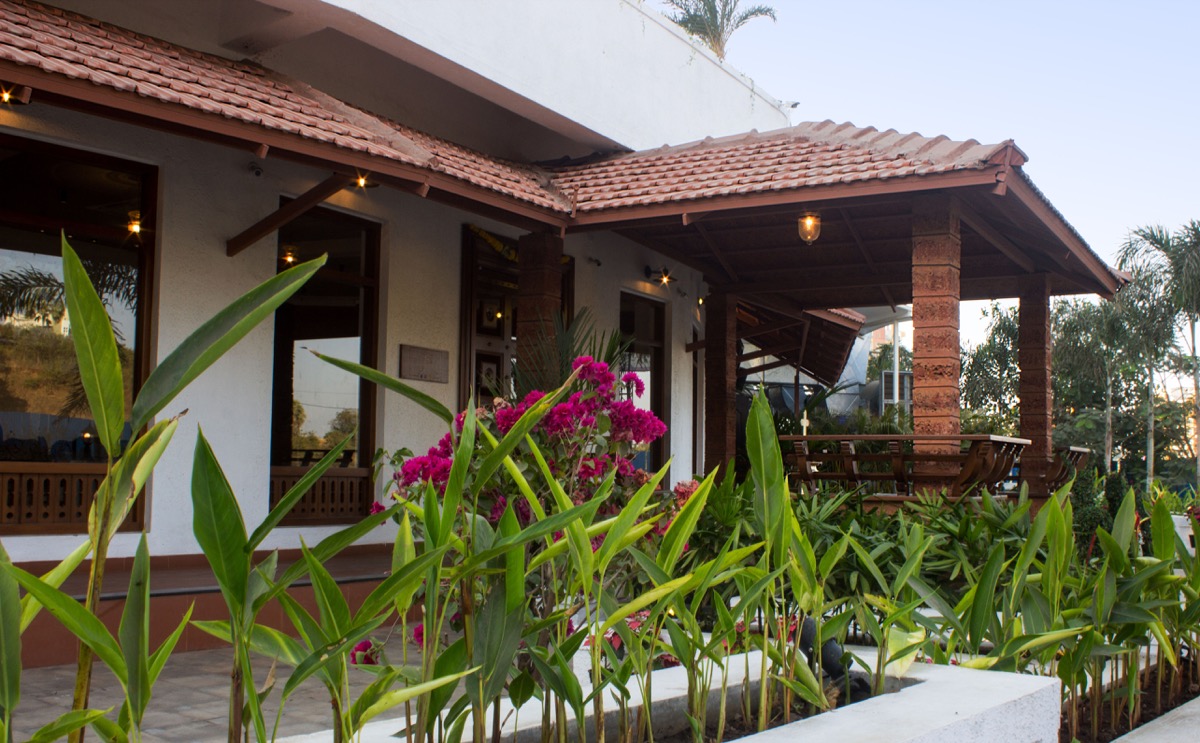 "THARAVAD " was the concept of the whole design. Kerala is a place where there is plenty of green. In Adipoli we started our design by first making the compound wall and other space with green landscape. Like any house in Kerala we designed a veranda sit out at the entry with a Mangalore tiles roofing above supported by laterite brick columns ,where one would just read and relax. Connecting to the veranda is a passage running around the whole built up space ,creating a connectivity belt between spaces from one corner of the plot to other. The ornate main door made of teak wood with brass fittings on it is surrounded by sculpted architrave defines the richness of Kerala art. Windows were all 8 feet high with jaalis at the bottom creating a play of shadows.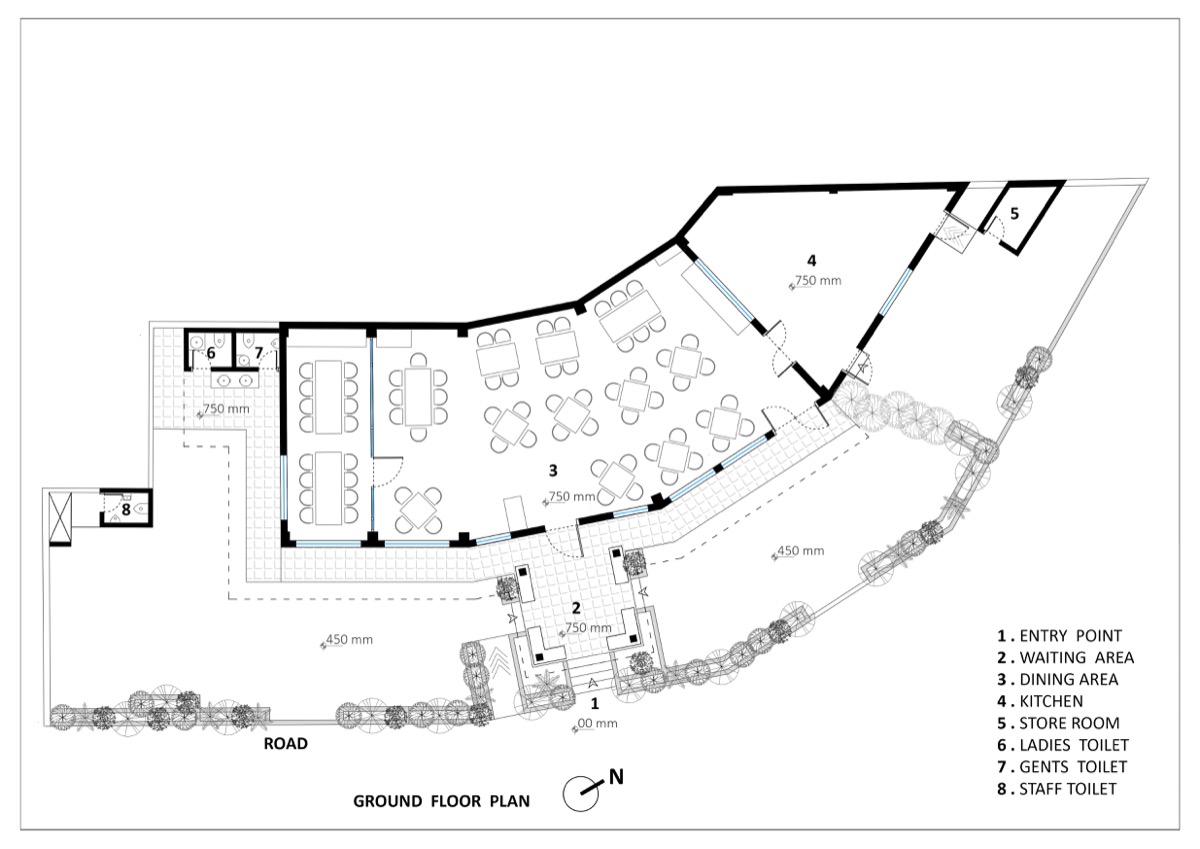 The interiors is like a warm and heritage feel.Materials like colourful cement tiles on the floors, teak wood furnitures and antique lamps makes the space very pleasing and live and adds to the design vocabulary. With a semi transparent kitchen wall the space gets a visual connection between the dining space and kitchen. The space was required to respond climatically and aesthetically to its context and at the same time sustainable.
Images:
Project details :
Name of project – ADIPOLI
Project type – Kerala restaurant (Hospitality )
Project Architect – KEVIN MATHEW ARCHITECTS
Location – Kalyan ,Mumbai.
Name of Client – LOAF & FISH HOSPITALITY
Albin Antony Cheyaden & Rohit Cheyaden
Area Statement – Site area – 5200 sq.ft
Built up area – 2100 sq.ft
Year of completion – January 2018
————————————————————————————————————————————–
List of materials used for each project :
Walls – Laterite walls
Exterior flooring – Terracotta Floor Tiles
Interior flooring – Heritage design Cement tiles
Furnitures – Teak wood and veneers
Windows – Toughened glass and teak wood jaalis