This house is all about the aspirations of a common man. A biology professor, from Zidke, a small village in Maharashtra hesitantly approached us to design his dream home, within a tight budget constraint given beforehand. Being a keen landscape enthusiast himself, we thought of giving him a simple NEST nestled within his tiny green grove.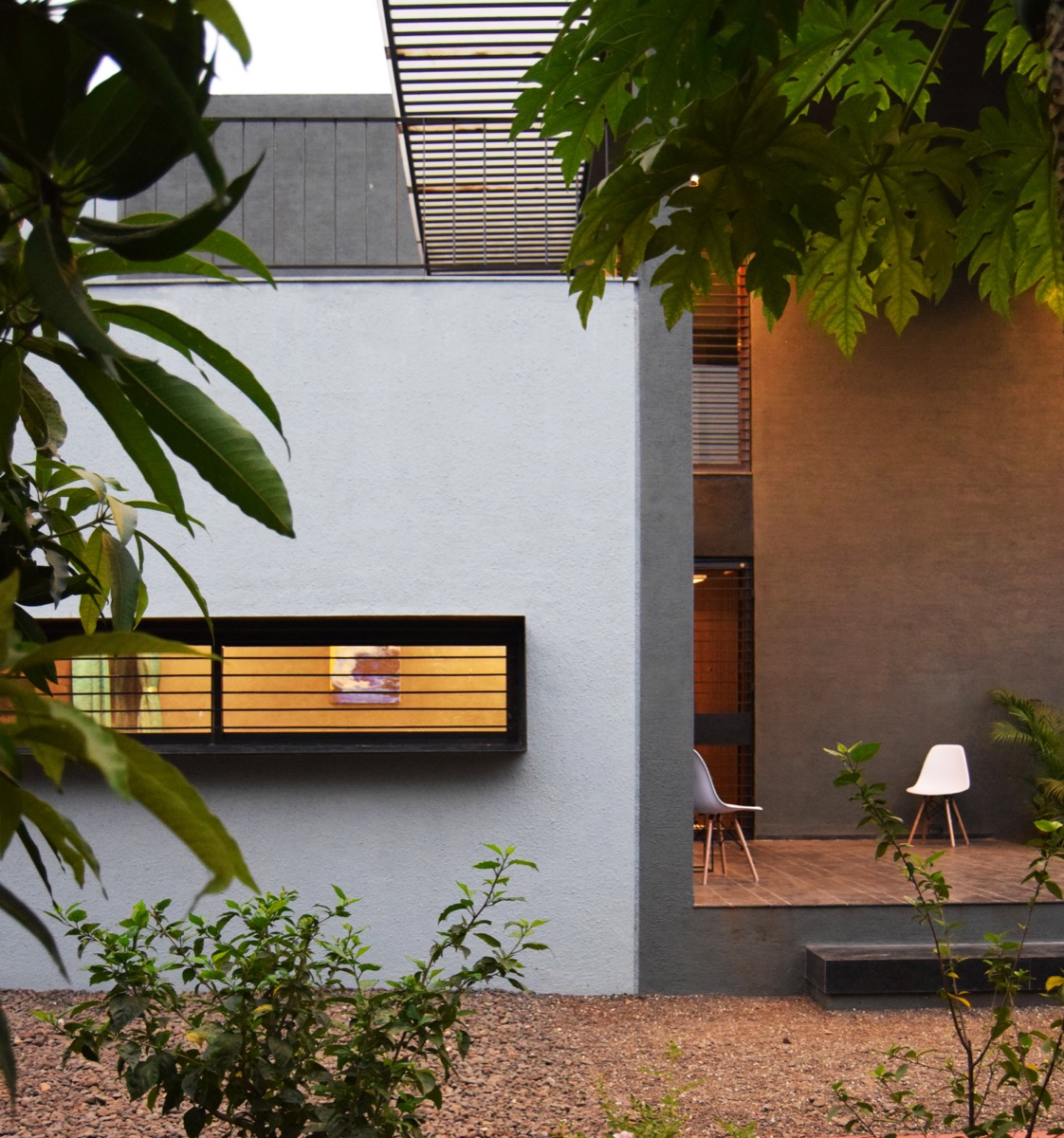 Working hard towards pledging 'Affordable Luxury' to the common man through our architectural design, we could build this abode at an extremely reasonable construction cost of Rs.1500/sq.ft. (23 USD/ sq.ft.)
Lined by a dense foliage of peripheral mango trees and vibrant bougainvilleas, the house sits on a robust basalt stone bed beneath, overlooking nearby paddy fields and neighboring traditional village homes.
Emphasizing function over form, the design ensures compact internal planning, giving a sense of luxury, but at affordable costs, further strengthened through a minimalistic external appearance.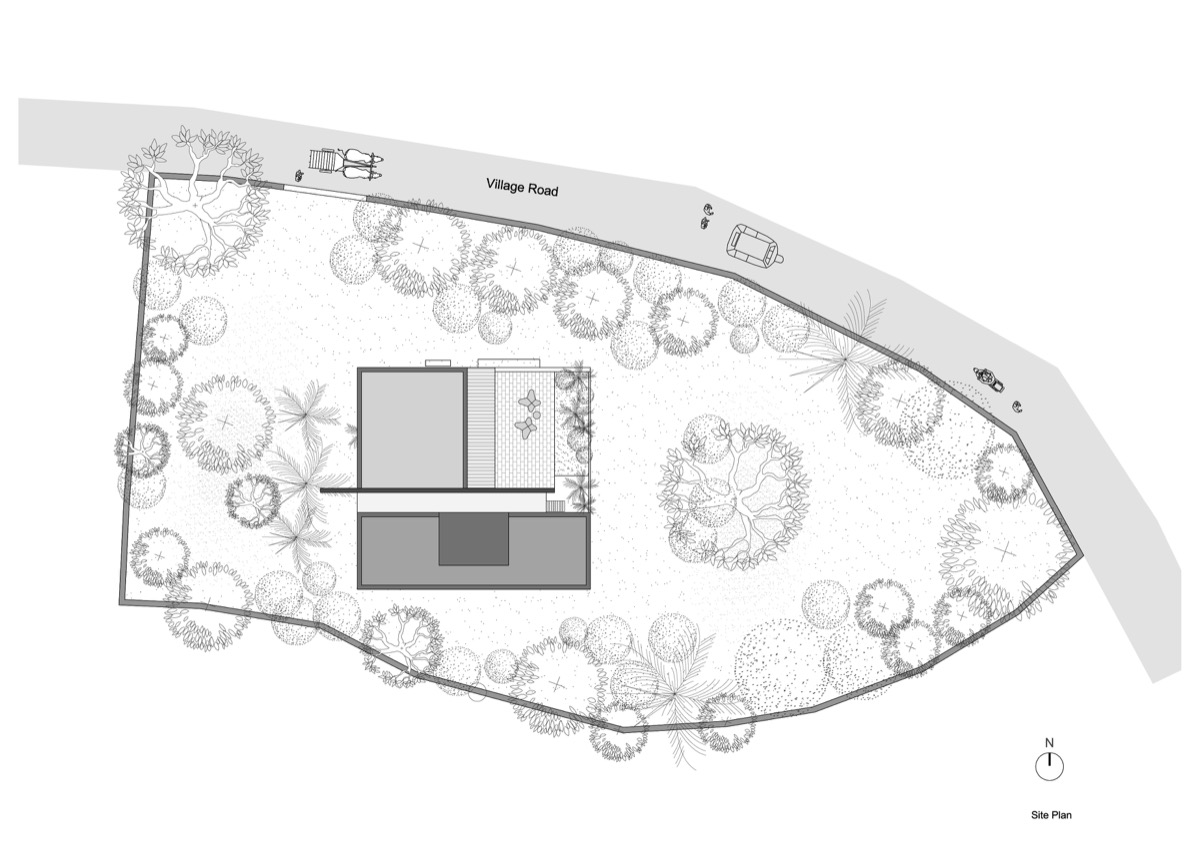 The entry to the house is marked by a double height foyer with a lotus pond, which gives a sense of grandeur to this otherwise humble house. Each space is cross ventilated, by creating wind drafts, ensuring a habitable ambient temperature throughout the daytime. All openings are protected by necessary overhangs to keep the harsh tropical sun outside. The east and west heat is kept away by simply introducing verandahs on either side. These verandahs, which have always been an integral part of tropical village homes are what define this NEST, as a perforated connect between the built and the unbuilt.
This abode, engulfed by dense yet deciduous green on all sides, breathes just like a nest snuggled by a mother tree, shielding from the severe sun and the rains.
Respecting the local climate, understanding the immediate context, using materials sourced from just 20km radius, recycling-reusing the existing resources, and importantly keeping everything within THE BUDGET has made this home climatically as well as economically sustainable.
Materializing the dream of a common man from a small village, while respecting his spending capacity was a huge challenge, but also an equally big opportunity.
Seeing the client proudly nestled in his dream nest, while joyfully experimenting his gardening skills in the evenings is a satisfying visual. We could do it, by simply keeping it SIMPLE.
Drawings:
---
FACT FILE:
Project Name – A Commoner's NEST
Location – Zidke, Maharashtra, India
Project Area – 2200 sq.ft.
Project Timeline – Sept 2016 to Jan 2018
Architecture Firm – unTAG Architecture & Interiors, Mumbai
Project Architects – Tejesh Patil, Gauri Satam
Contractors – Pandharinath Patil (Civil), Dinesh Sutar (Carpentry)
Photography & Drawings – unTAG Architecture & Interiors