Choosing architecture as the course of study has been the new hippie in the last 5-7 years in India. It is another 5-7 years that it is going to retain that hippie status before being talked about only the face value such as infrastructure deficit in India, rising housing needs etc. Over 300 institutions are offering architectural education in India. The sad thing about this course is that in a nation where people are taught only to dream about the IITs and IIMs and the AIIMS, architecture is yet to find mainstream buyers, i.e the cream is continuing to look into engineering and management courses for education and profession. Admissions time coming up close, many of you would be thinking about or would end up thinking about taking up architecture as a course of study (I intentionally avoid saying profession), so here are some reasons to not take up architecture.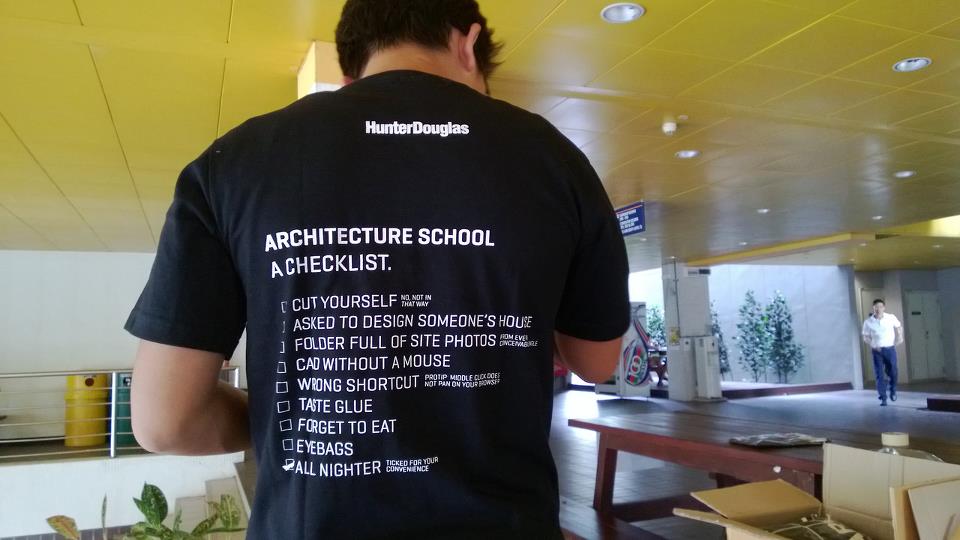 1. First thing first
Apart from what you are going to read below, search for some post on countless reasons to not go to any college, if there exists such post otherwise let me know, I will write one.
2. High ranking fool
AIEEE architecture rank can be misleading especially when your performance in the engineering part wasn't encouraging. NATA is closer to architecture so rely more on the NATA score.
3. Of Husseins and Van Goghs
It involves a lot of sketching and drawing, so if you associate yourself more to science than art probably you should think over, vice-versa there are as many theory subjects to keep you away from 'art' for a reasonable amount of time.
4. Time is money
5 years are long enough; it isn't a slugfest but a slog-fest. If you are taking it just because you didn't find anything else interesting, than go for some 3 year course.
5. Fire in the hole
The expenses that you are going to occur in the duration of the course (mostly on stationery items) will surely burn a hole in your pocket. It would be great that your dad has a BMW in his garage.
6. Home of the wanderers
60% or more would be the percentage of people who ended up in architecture because they didn't make it to a good engineering college. But make no mistake, one thing that you'll get to hear the most is "I always wanted to be an architect".
7. Opportunity of justice
Even after reading the first three if you are considering architecture, let me give you some insights about a new concept called 'jury'. You must have heard the term but while studying architecture you'll imbibe within yourself the word jury. Yes, you'll be rigorously 'judged'.
8. Murphy's law
Juries aren't just about what did you do, whether it is right or wrong, they are also about what did you 'not' do, whether right or wrong.
9. Granny's bedtime stories
You need an innate understanding of the 'concept' of architecture. Oh I don't mean the concept of architecture that deals with construction but the 'concept' that deals with storytelling. So if storytelling isn't your thing then you might be at the wrong place.
10. My hobbies are…
Search for escapes and muses good enough to last 5 years, you'll need them quite often. Frustration attacks are very frequent in this stream of study.
11. Go green
If you 'honestly' care about the planet and you are going to practice and spread 'green' architecture then let me tell you that a very wise man said "The greenest building is no building". And to add to the plight of green you will waste much more paper during the 5 years in an architecture school than your entire life as some other professional.
12. Well educated, questionable. Well tamed, surely!
Architectural internships bring you very close to the animal kingdom, they teach you what labour and hard work all about, and you are much close to a tamed animal than an intellectual being.
13. What did you do?
Funnily juries don't even spare trainings and internships; you have to report to your college what you learnt.
14. The photugirafer
If you think photography is your escapade and you are almost pro at it, don't worry there is absolutely no dearth of your kind of people in an architecture college.
15. Passive thermal comfort
If you think ACs and heaters are the things that can regulate climate in a building, read any PDF on passive thermal design.
16. Ctrl+Z
You need to unlearn a lot. Erase quite a few terms from your dictionary including 'sense', 'remarkable', 'peace', 'self-respect', 'self-esteem', 'freedom', 'great' and most importantly 'sleep'.
17.  Respect/disrespect
Think you can't bitch about or criticise people and their work? Stay away. Many of your assignments/ discussions might end up into 'critical' analysis of the works of some 'remarkable' people, don't 'peace' out, don't show any respect, that way you'll end up fetching more marks.
18. The space adventures of NASA
If you laugh at abbreviations such as MIT referring to some Madras Institute of Technology and not the Massachusetts Institute of Technology here is the sad news: the only great thing in an architecture college is NASA which doesn't refer to National Aeronautics of Space Administration but an organisation called National Association of Students of Architecture. You might feel embarrassed in telling your non architecture friends about it but it is going to be one of those few things that you'll relish.
19. Screen addiction
You might draft with hand to your heart's content but computers are inevitable so if you aren't the one who could sit facing a screen for nights go away, chose journalism, travel writing, literature, theatre or something else.
20. Learning by doing. Haha
 An architecture college is very likely going to be designed against the very principles that you are taught, don't be disheartened.
21.  What goes around comes back around
What looks stupid in the first two years might turn out to be the most interesting for the rest of your life at college.
22. 7 digit pay package
Forget about things like placements, certainty, packages etc. Remember the BMW thingy?
2225. Round figures
If you like talking in round figures and precision isn't your thing, wander elsewhere. If you would love to read this as 22.25(or 23) and not 2225 in some other unit then this isn't the place for you.
PS: Even after reading all this you couldn't care less, see you in college. :D
---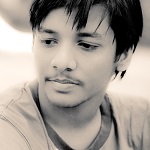 Pulkit Soni
Pulkit Soni is a student in the 4
th
 year of architecture pursuing his education from Aayojan School of Architecture, Jaipur. He is an avid photographer (check his work at www.facebook.com/eq.art), writer indulging into architectural journalism, travel writing and poetry. His love for nature takes him to events such as wildlife census, bird-counts etc.